Subscribe to Our Blog
Subscribe today to see how we're making the impossible possible by solving some of the industry's most complex problems.
As someone who works on Magna's power door SmartAccess™ technology, I'm always studying how people interact with doors and liftgates, whether I'm in the parking lot of the grocery store near my house in Canada or in one of our consumer clinics in Los Angeles.
I watch people using the power function on liftgates to open them with the key fob or kicking underneath the bumper to activate a sensor. Then, most of them grab the liftgate and close it manually! In my family, I use the power button for opening the hatch on my station wagon. My nine-year-old daughter Anna will say, 'Don't close it yet, Daddy!' And she jumps up and presses the button on the door. When you see how people of all ages approach technology, you learn a lot.
One of the things we've discovered is that haptics, which rely on motion and the sense of touch inside and outside of the car, is a great way to give drivers a more intuitive experience. This emerging application is part of Magna's building block strategy with SmartAccess technology, and one that will change the way we interact with our vehicles.
Magna led the way 20 years ago when we launched the first power open and close liftgate on Chrysler minivans. Now, we're taking that innovation to power side doors through
our acquisition of Haptronik
 as we further invest in advanced motion-control software. We're starting to roll out the latest SmartAccess technology in consumer clinics and getting lots of positive feedback.
At a recent consumer clinic with 580 people in Santa Ana, California, we demonstrated how SmartAccess technology can let you decide how much resistance you'd like on the side door.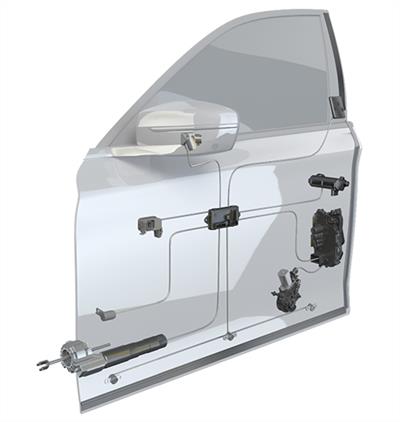 Advanced power door control can allow the consumer to adjust various door motion settings. And there can be other benefits. No more jamming your hip up against the door to keep it propped open as you're trying to load groceries. No more doors slamming shut when there's a gust of wind. No more struggling with a heavy door, even when the car is parked on a hill; a SmartAccess system compensates for grades. SmartAccess technology is scheduled to roll out next year on a premium European SUV.
Other exciting advanced developments complementing SmartAccess technology are possible.
For those who live in cold climates, Magna is developing an "ice breaker" feature to easily open a frozen door. SmartAccess technology could also be used as a door presenter, eliminating the need for outside handles and creating new styling opportunities for doors.  
Our concepts for gesture control could allow you to wave your hand to open or close the side door. Magna innovators are investigating a non-contact obstacle-detection system for side doors that can sense a post or adjacent vehicle and stop the door in a controlled manner.
Magna is using cutting-edge technology to provide consumers with an intuitive experience when interacting with power door systems. We expect the perceived quality of these innovations to translate into a revolutionary touch and feel experience.
For someone like me who was always a big fan of Star Trek – and the cool way future technology was presented, including "Beam me up, Scotty" – my job is a way of projecting yourself into the future and trying to understand what the future holds. It's a fun place to be as Magna looks to develop interactive mobility solutions with a human touch.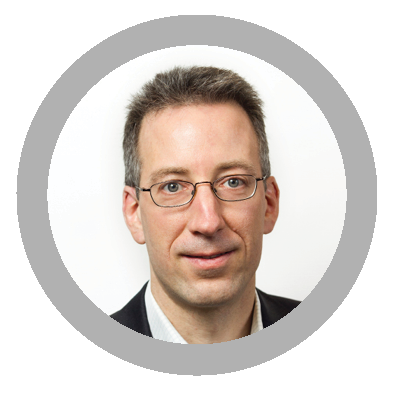 Subscribe to Our Blog
Subscribe today to see how we're making the impossible possible by solving some of the industry's most complex problems.
Thank you for your comment.
There was an error submitting your comment.