Chair of the Audit Committee
Member of the Technology Committee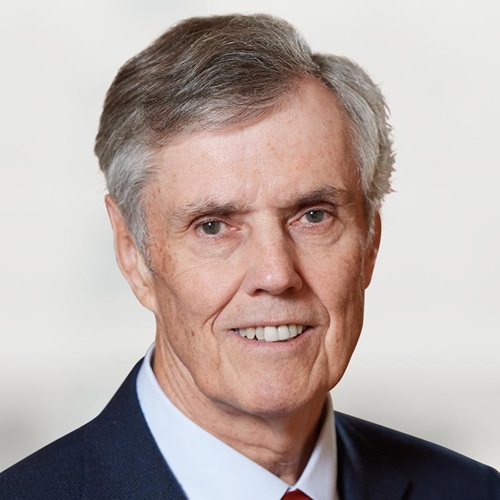 Mr. Bowie, age 76, brings to the Board financial expertise, a dedication to Audit Committee excellence, a strong understanding of strategy and risk, as well as detailed insight of political and economic dynamics within China. He has served as Audit Committee Chair since May 2022.
Mr. Bowie is a corporate director who previously served as the Chief Executive of Deloitte China from 2003 to 2008, as well as senior partner and a member of the board and the management committee of Deloitte China until his retirement from the firm in 2010. Mr. Bowie was also previously Chairman of Deloitte Canada (1998-2000), a member of the firm's management committee and a member of the board and governance committees of Deloitte International. He is a past member of the board of the Asian Corporate Governance Association and has served on a variety of boards in the private and non-for-profit sectors. Mr. Bowie has a B.Comm (St. Mary's), an MBA (Ottawa) and an honorary doctorate (Ottawa). Mr. Bowie completed the Advanced Management Program (Harvard) and is a Fellow of the Institute of Chartered Accountants of Ontario, and the Australian Institute of Corporate Directors. Between 2019 and 2022, Mr. Bowie completed programs through MIT Sloan on Digital Business Strategy; AI for Business, and Organizational Design for Digital Transformation. He also participated in the 2021 and 2022 CPA Canada Conference for Audit Committees; the Australian Institute Program Building Cyber a Resilience, the AICPA Annual Update on Auditing and FASB Issues and the AICPA & CIMA ESG Conference; the ICD Short Course on Oversight of Cybersecurity in Era of Digital Acceleration and the IIA Certificate Course New SEC Cybersecurity Disclosure Requirements; Cambridge University certificate program on Business and Climate Change, and the Climate Competent Boards Designation program from CCB. He previously served on the board of COSCO Holding Company Ltd.