Electrified Powertrain
Technologies
Best-in-class driving for all electrified platforms.
While the shift towards electrification is well under way, the real innovators are no longer those companies that are simply supplying eDrive products. Real innovation is awarded to those who are taking electrification to the next levels of efficiency and range. Magna is embracing this challenge with its best-in-class (BIC) portfolio, formulated with scalable building blocks, based on our longstanding expertise in transmission and driveline systems solutions. We are developing highly innovative systems of components that meet a wide range of customer requirements, while providing an optimum combination of BIC efficiency, safety, driving dynamics, and convenience.
BIC Efficiency optimizes energy use throughout the complete lifecycle. BIC Safety is a new level of control and active safety which comes with increasingly automated driving and e-mobility. BIC Dynamics enables vehicles to be "fun-to-drive" without compromising safety. BIC Convenience simply improves peace-of-mind as to when and where you will have to re-charge.
Whether providing vehicle expertise, full powertrain systems or individual components, with its EtelligentDrive powertrain solutions, Magna can provide these attributes for all electrified platforms from mild to full and plug-in hybrids to purely battery electric vehicles.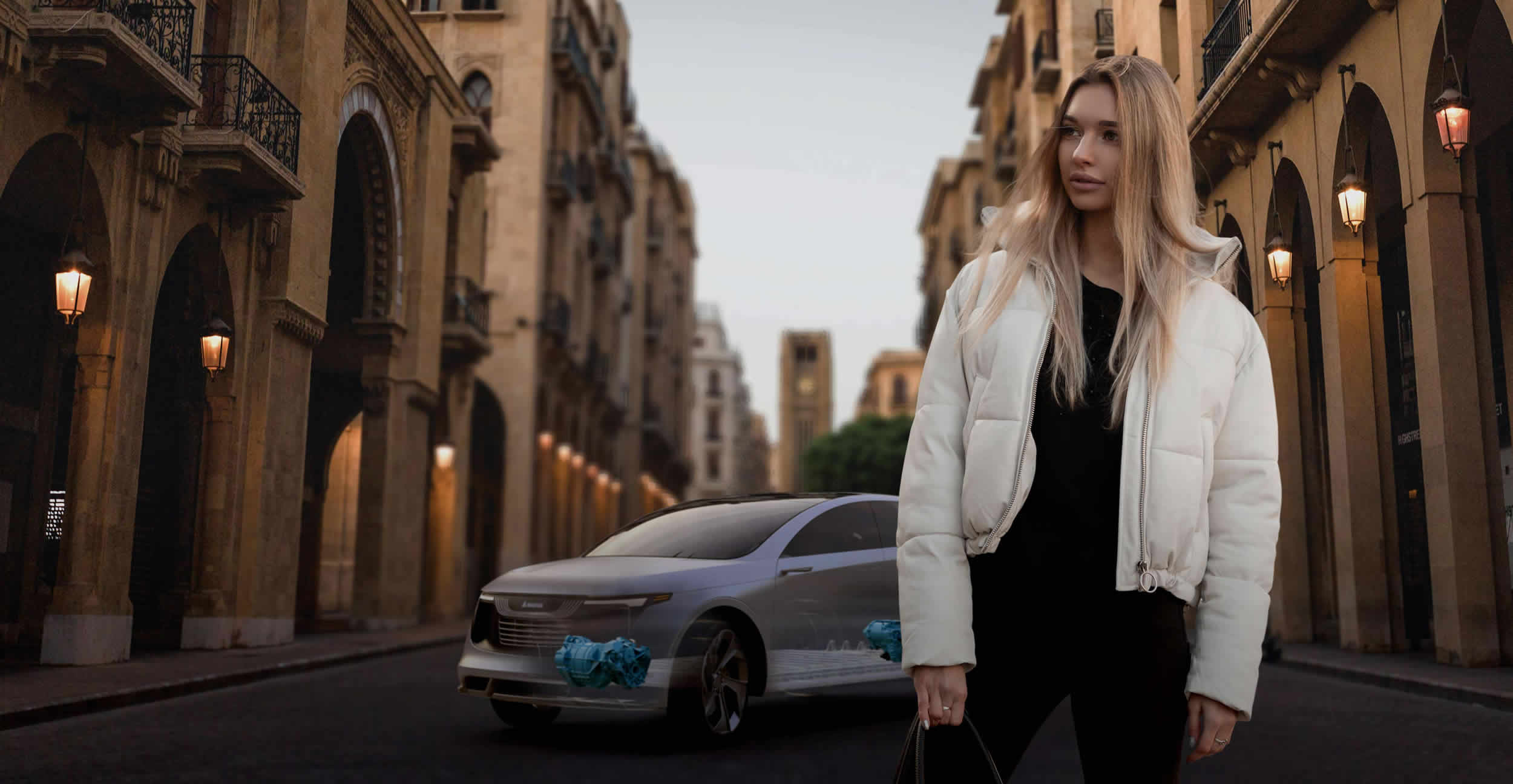 Magna EtelligentDrive –
Electrified Powertrain Systems
The new language of powertrains
Magna is consistently refining its electric drives, focusing on efficiency, safety, dynamics, and convenience. The future is now: intelligent, connected powertrain solutions, paired with Magna's electric and hybrid drives, are opening the next chapter of e-mobility.
Electrified Propulsion Systems
Guided by Global Trends. Driven by Etelligence.
With emission legislations and varying consumer expectations, multiple vehicle types and powertrain architectures are required. Through a scalable and modular powertrain platform, Magna is able to master the challenges of efficiency, performance and dynamics required for future powertrains. These scalable systems allow the OEM brand, model and powertrain differentiation in competitive market environments.
Guided by Global Automotive Trends.
Driven by Etelligence.
While there are clear trends overall towards heightened safety, increased flexibility, added automation, and stronger connectivity to mobile services, the mobility needs of customers are also becoming increasingly individualized. There is no one customer of tomorrow, and OEMs and end consumers define their individual needs depending on the regional market.
Federal CO2 regulations and additional local requirements will significantly change future vehicle architectures and individual driving behavior. Beginning 2021, the permitted emissions for all new vehicles in Europe may not exceed 95g CO2/km. A proposal for a further reduction by 35% until 2030 is currently reviewed.
Increasing urbanization and the rise of megacities, especially in Asia, are creating the need for new mobility concepts. Concepts that ensure a high quality of urban life by providing low-noise, zero-emission vehicles. As one of the expanding automotive markets, China alone has increased the number of electric and plug-in hybrids by more than four times from 2015 to 2017.
On the one hand, the rising demand for crude oil and the increasing difficulties in supplying it force us to deal even more consciously and efficiently with existing fossil fuels. On the other hand, other resources like rare earth metals or lithium need to be considered when talking about electrification. The advances in mobile technology and a rapidly expanding public infrastructure of charging stations facilitate convenient access to eMobility that will speed up the availability of clean transportation solutions.