Efficiency in a Thin Package
Utilizing high speed direct transfer technology of mini LEDs, FlecsForm™ pushes the boundaries of lighting design in a thinner and more efficient package.
Styling freedom is achieved with the ability to place LEDs on flexible circuits, enabling multiple design themes featuring high levels of uniformity or precise pixel level designs.
FlecsForm™ allows for advanced communication display capabilities. With comfort features showing your vehicle fully charged or safety features displaying a pedestrian warning, FlecsForm™ can support intricate and customizable animation functions.
FlecsForm™ Design Opportunities - Spotlight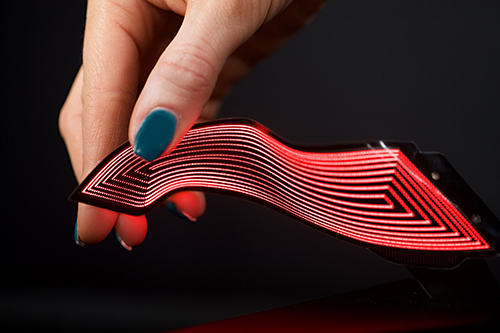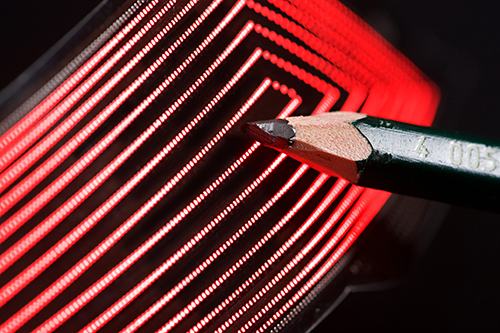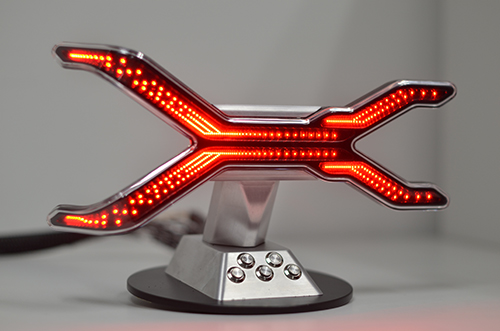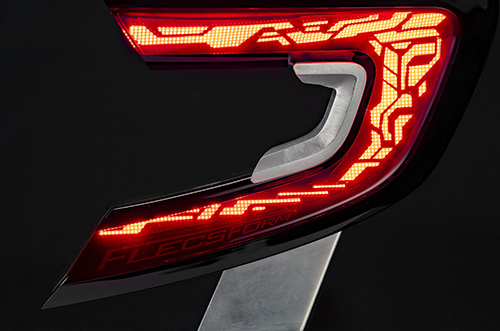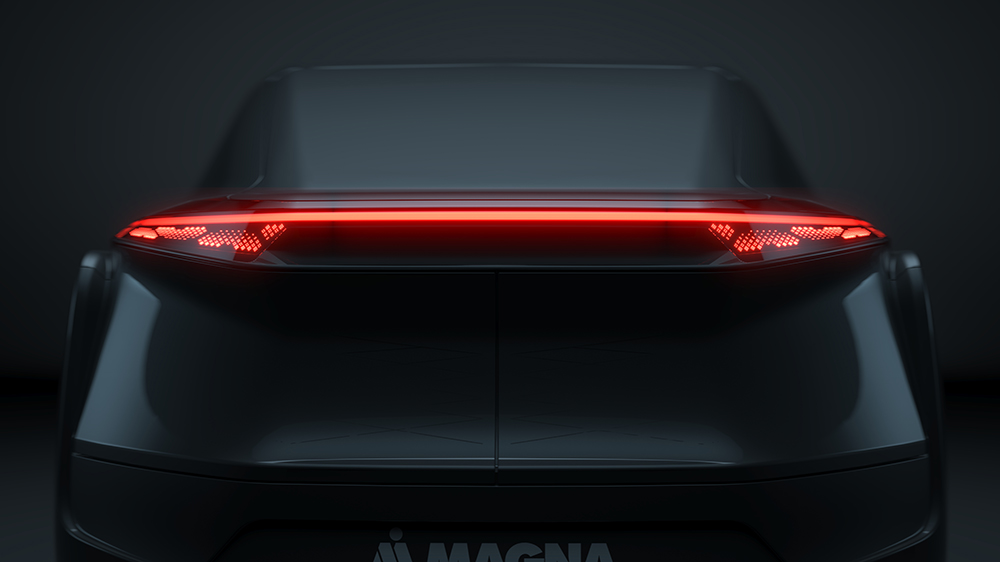 Through stylish integration of thin, flexible and mini LEDs into exterior automotive parts, FlecsForm™ enables uniform lighting in an extremely thin package, complex shapes and improved power and thermal efficiency. This allows for complete design freedom and brand differentiation.
Applications:
Rear lighting (stop/turn/tail)
Front grille panel lighting
Daytime running light & front turn
Accent lighting (RGB)
Advanced animations
Interior lighting
Display and Communication Lighting
Magna mini LED displays enable advanced display communication. With a brightness 20x higher than LCD display technology, visibility at high contrast ratio is capable in full daylight. Performance, resolution and cost targets can be met through customization.
Features
Exterior and interior qualified (AEC-Q102) mini LEDs
RGB (W) color and mono-color LEDs
High luminance contrast and visibility in daylight (SAE J1757)
Single panel size up to 290mm x 240mm (panels tiled for larger application)
16-bit grey-scale dimming
Communication via LIN, CAN-FD
120fps (Frames per second) capability
On-board Memory up to 256MB (optional: DDR to 16GB)