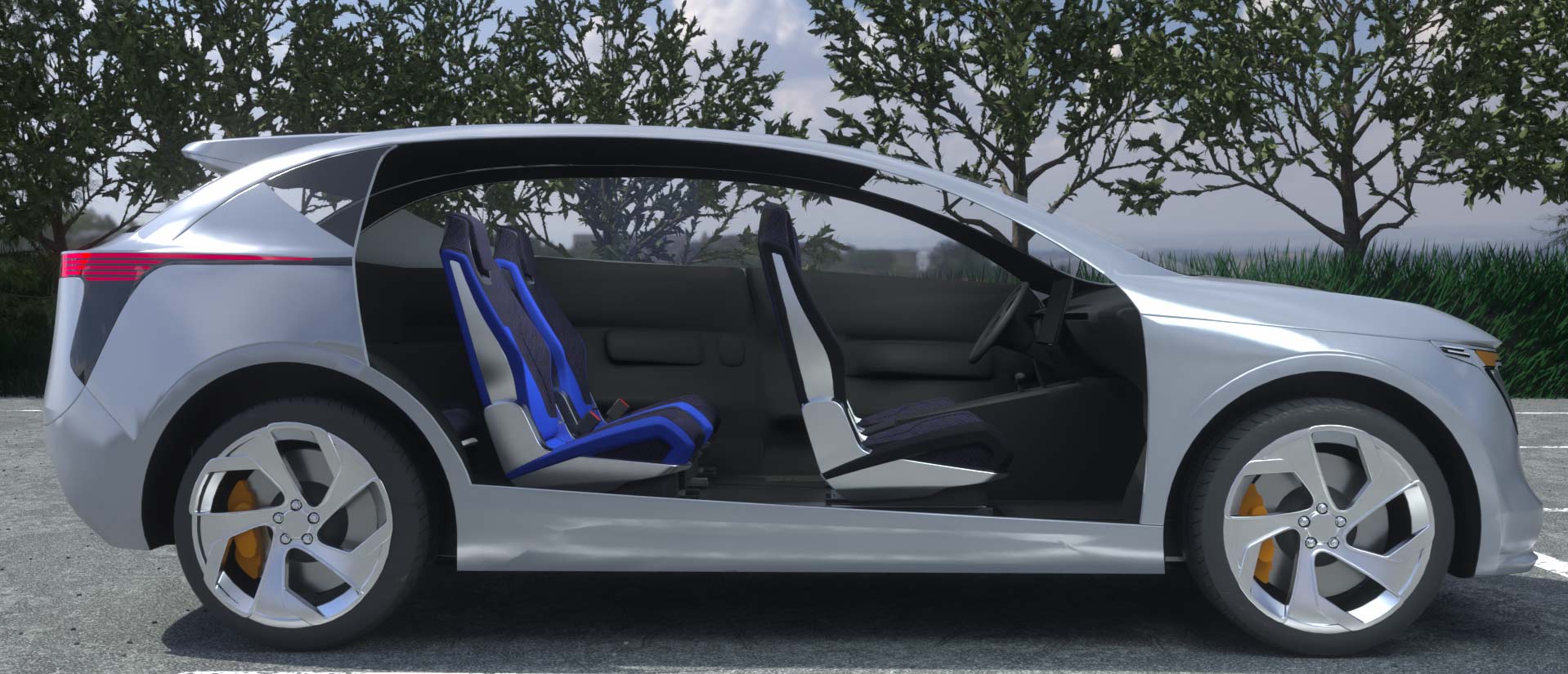 From carrying cargo to a long car ride to ride sharing – we have reconfigurable solutions that are reshaping the future of the vehicle cabin. The vehicle cabin can easily reconfigure to different "modes" utilizing our three technologies, power long rails, stadium swivel mechanism and IP nesting.
Reconfigurable Seating Video Gallery
Cargo Mode
The future of mobility brings the opportunity to share your car while you are at work to support your community and even make money. Step into a virtual reality simulation to see how this would work with our cargo mode seat configuration.
Campfire Mode
When we lived with consumers around the globe to learn how they use seats—we uncovered a constant theme that comfort and flexibility is key. Magna's campfire mode configuration, personal sound zones, 3 wide seating and more make it easy. Check out this virtual reality simulation to see how we make the long road trip much more enjoyable in the future.
Conference Mode
Autonomous ride sharing opens up endless possibilities to use your time more productively in the vehicle. Join us as we share a vision of having a mobile meeting with your colleagues while in route to your next client pitch as well as personal sound zones to enable private conversations.
Making Reconfigurable Seating future ready
At CES 2019, we debuted our vision for the next generation of reconfigurable seating. Today it is becoming a reality with an industry first demonstration of Stadium Swivel on Power Long Rails. Learn what consumers think about it in this article and by clicking the short videos on this page.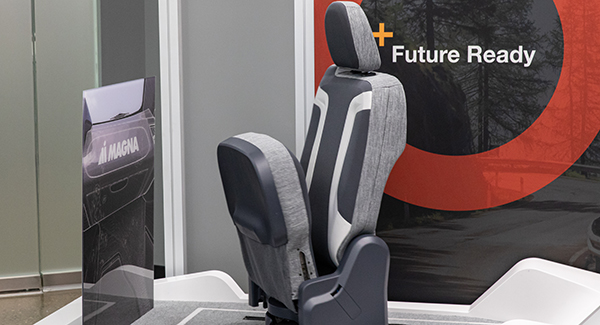 Envisioning Seats of the Future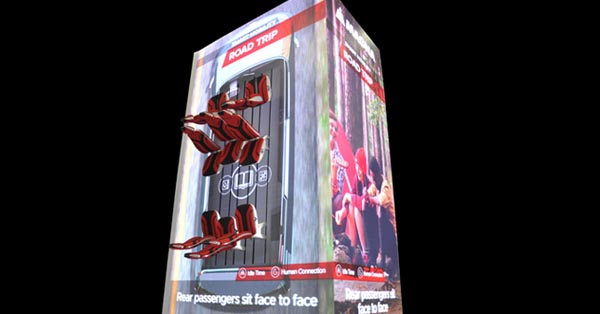 Magna brought the first 2nd row manual EZ Entry seat to the North American market that made getting into and out of the 3rd row easier by pitching and sliding forward and is now revolutionizing the next generation of EZ entry solutions.
The next generation pitch slide has an innovative linkage system that has gone from 9 to 5 links. This reduces weight and enables an industry leading foot path to the 3rd row. The result, which is enhanced even more with Magna's FreeForm molded trim technology, is a new sleek profile that requires less assembly time and improved craftsmanship. This seat looks so good you might mistake it for a front row seat.
Now everyone will fight for the back seat!
Next Gen EZ Entry Video Gallery
Next Gen EZ Entry Article