We are creating reconfigurable solutions that enable the vehicle to adapt to the consumer, instead of forcing the consumer to adapt to the vehicle. Experience the transformation of the vehicle cabin for long road trips, cargo transport services and as a mobile meeting space through an industry first demonstration of the Stadium Swivel IP Nesting seat on Power Long Rails. The result is value-added time and increased utilization for drivers and passengers, making it the ideal seat of the future.
Experience Reconfigurable Seating
Making Reconfigurable Seating future ready
At CES 2019, we debuted our vision for the next generation of reconfigurable seating. Today it is becoming a reality with an industry first demonstration of Stadium Swivel on Power Long Rails.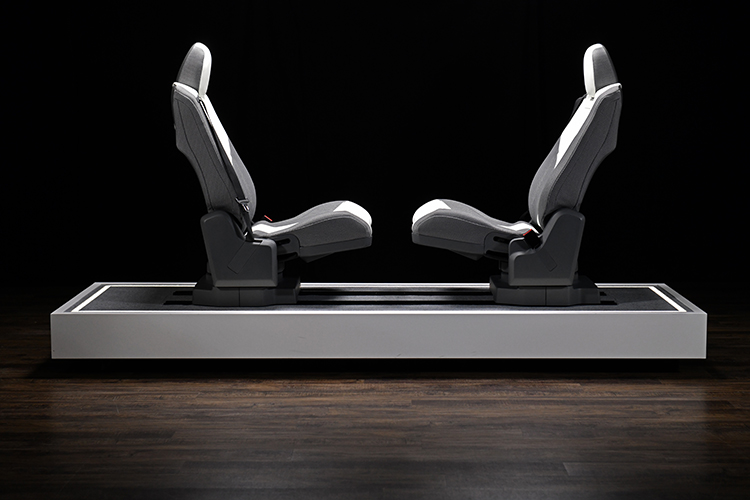 Envisioning Seats of the Future
When Magna's seating experts set out to design flexible vehicle interiors that can be configured with the touch of a smartphone screen, they spent time with families across several continents to gain on-the-ground insight.