One of the largest suppliers in the mobility space
A focused strategy and an innovative mindset has Magna positioned for success.
Magna's track record of market leading positions and a strong competitive advantage further supports a continued journey of growth, industry advancement and innovation.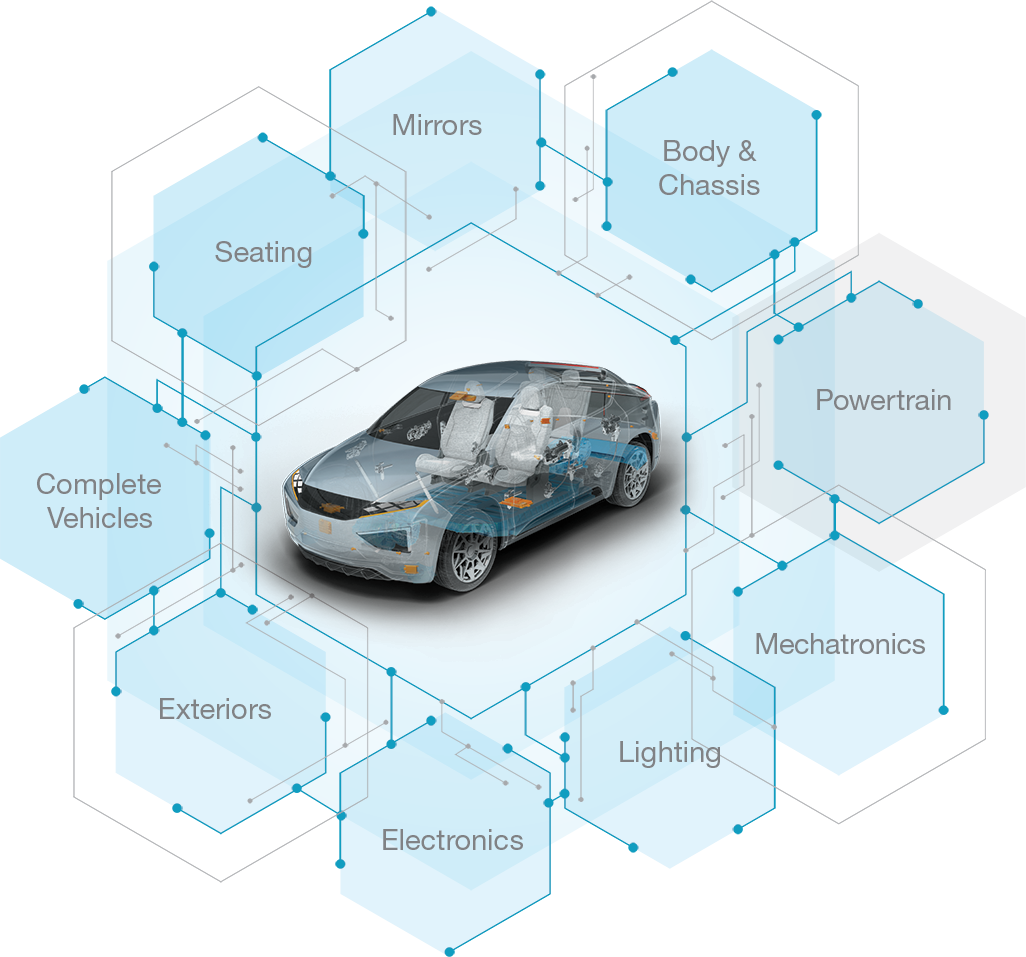 Magna was launched in 1957 with small stampings and big aspirations. Dedication and perseverance combined with the company's decentralized structure has led to accelerated growth and an unmatched product portfolio that supports future mobility.
This rich history of innovation, manufacturing expertise and key investments has propelled the company to become the largest supplier in North America and the 4th largest globally, with 344 manufacturing facilities, 104 product development, engineering and sales centers and more than 181,000 employees in 29 countries.
We leverage a robust product development process and building block strategy to address trends and deliver mobility systems and solutions.
This is backed by a deliberate and strategic research and development and investment strategy that supports growth aligned with key industry drivers. With our financial strength, we are not constrained and can pursue new opportunities where there's a matching business case.
Magna is future ready, and as the automotive industry evolves, Magna will too. Our continued emphasis on sustainability, electrification, innovation and operational excellence drives us toward further financial gains and stability and serve to enhance Magna's position in the marketplace. 
As always, Magna's disciplined, profitable approach continues to focus on striking a balance between investing for the future and supporting existing products today. We operate in one of the most high-tech industries in the world and will continue to be an indispensable partner because we can support established automakers, as well as new entrants, with all aspects of mobility.