​​​​​​​October 16, 2022 - The following was provided by Sree Anandavally on her LinkedIn network. Reflections that only a Rebelle survivor can share. Congratulations ladies for all you have accomplished. We are so proud of you!
So….. WE ARE BACK!!!…..from the longest off-road navigation rally in the United States for women (1650 miles spanning 8 days and 10 hours of driving & navigation everyday).
With no off roading, navigation or camping experience to guide us, we still DID IT!!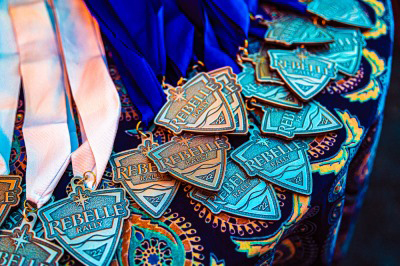 Michelle Figueroa and I had a very empowering, humbling, engaging, dynamic and adventurous trip. We were lost few times, but we made it back to the base camp ever more determined to do better the next day. We never had to call dispatch for help or had the rally officials to come and find us!
Day 3 - We got stuck in a "dry" lake bed and had to use our recovery boards….
Day 4 -W e had a side impact on a rock and ended up with a side wall rupture, we were being timed as it was an Enduro where every minute counts… Michelle and I managed to swap out the tire, put everything back, pressure down and get moving in 20 mins… for the two of us who had never replaced tires before…. that felt good!!!!
Day 7- the day on the sand dunes…. The dunes felt like the waves in the ocean and oh my!!! was pretty overwhelming as it was not like anything we had seen before! We survived navigating and driving through them as well!
We set out hoping to JUST get to the finish line, no matter what!!….even if that meant coming last!!….but we did better than we thought…we came in at 39th spot. We were a rookie team and learned a lot from the experienced and trained #rebellerally fam!!!
Feeling a huge sense of accomplishment, immensely humbled, empowered and ready to take on anything!!!
Sree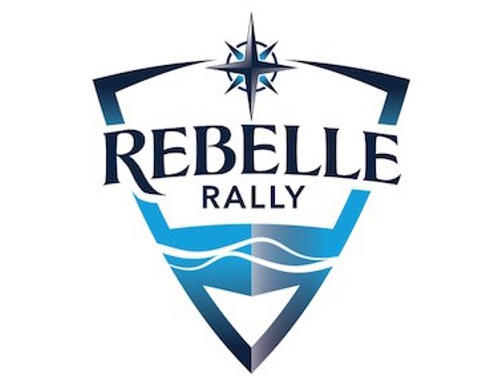 October 12, 2022 - Rebelle Rally 2022 is at the halfway point and teams are making their way out of Nevada and into California. Today, Team Force de Fem, Michelle & Sree will be heading to the historical Route 66.
Regarding the looming terrain in Southern California, one of the Rally competitors commented, "I think everybody's very intimidated by the dunes, but we typically see the least amount of breakage in the dunes unless it's a big event. Mostly we see damage in the middle of the course historically like Johnson Valley and Dove Springs, because it's that jagged rock that's very unforgiving and we get a lot of different sizes of whoops from the Trophy Trucks and the side-by-sides that come tearing through here. We get a lot of suspension failure, a lot of steering failure, and a whole bunch of tire punctures because of the sharp rocks."
Grab a handle and hold on. Lots of racing still to come.
Read the daily updates from the Rally:
Check in on the Rebelle Rally home site for live tracking, scoring and daily standings.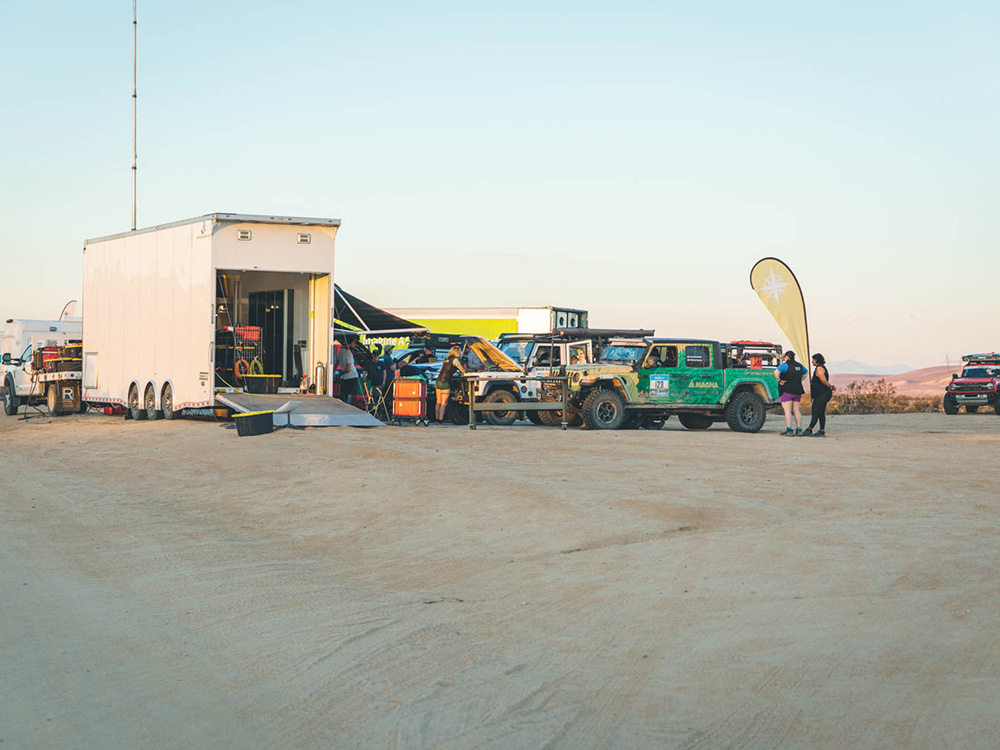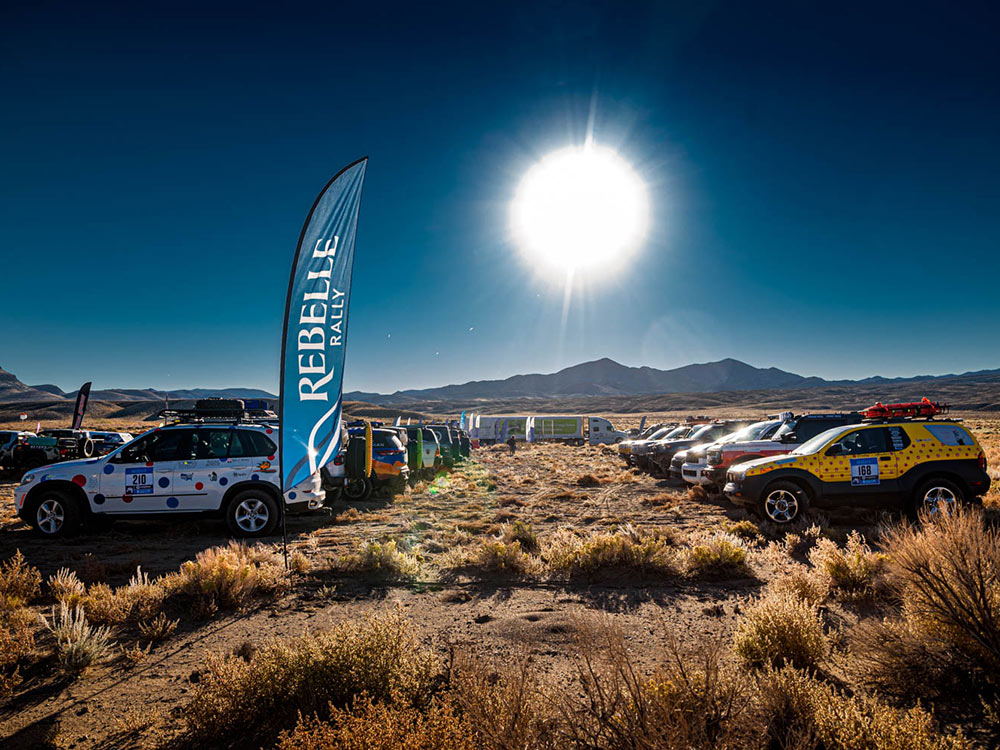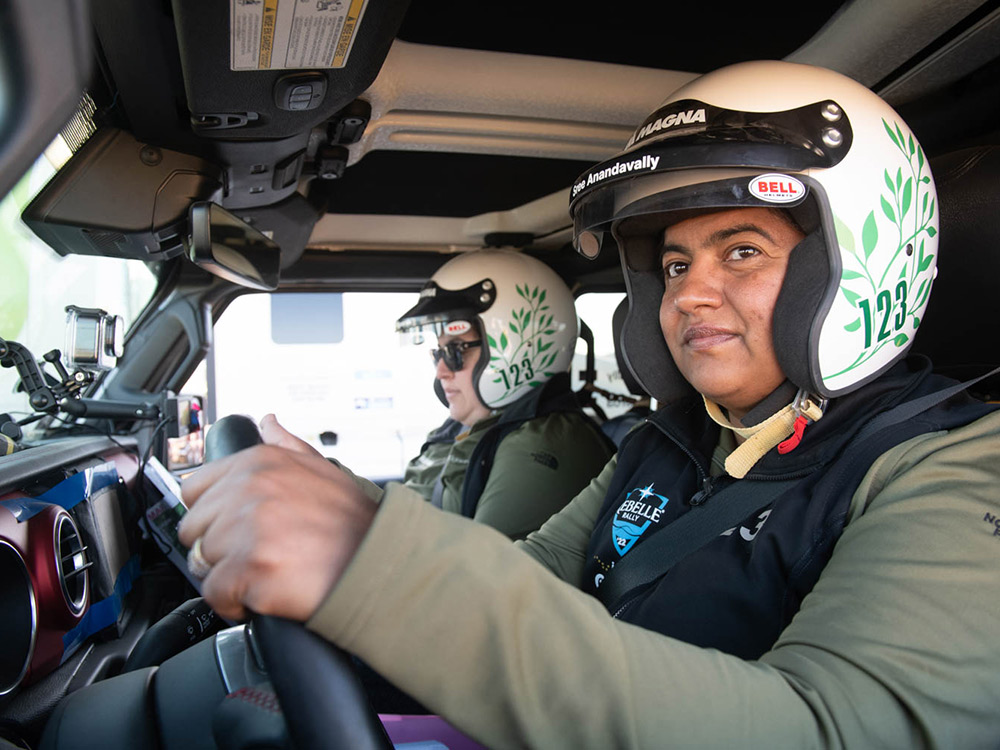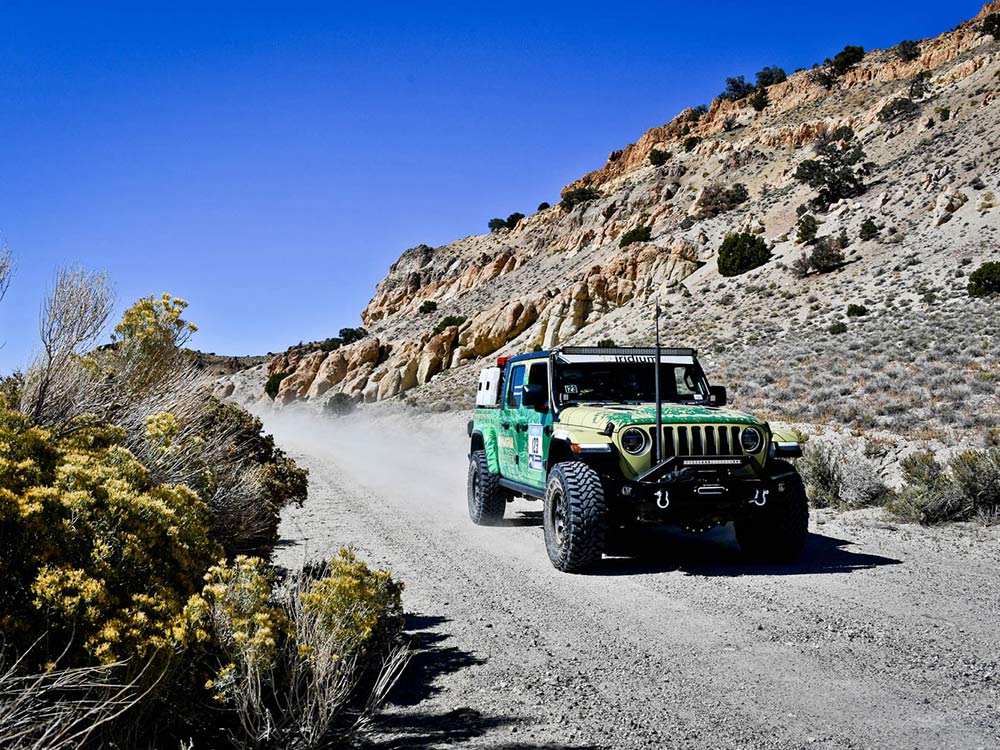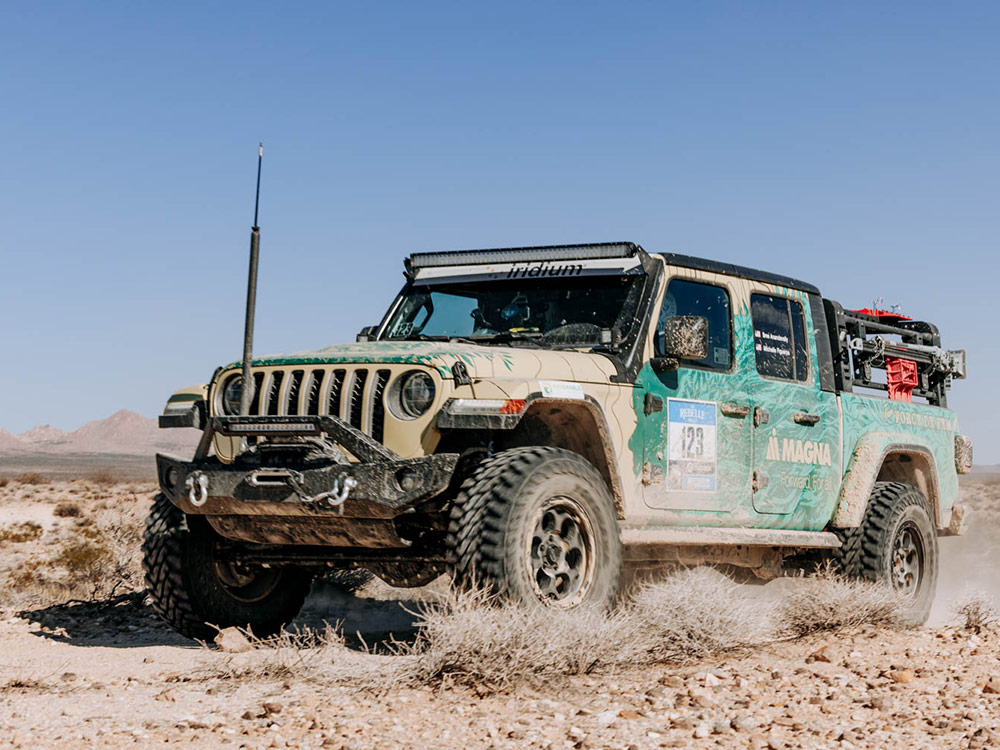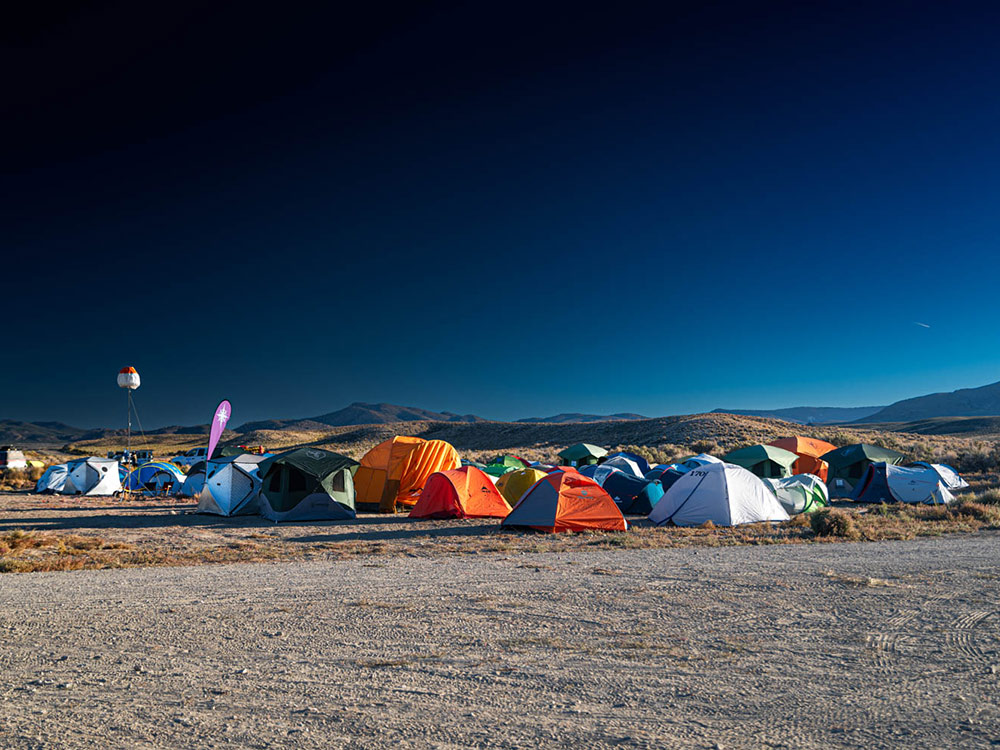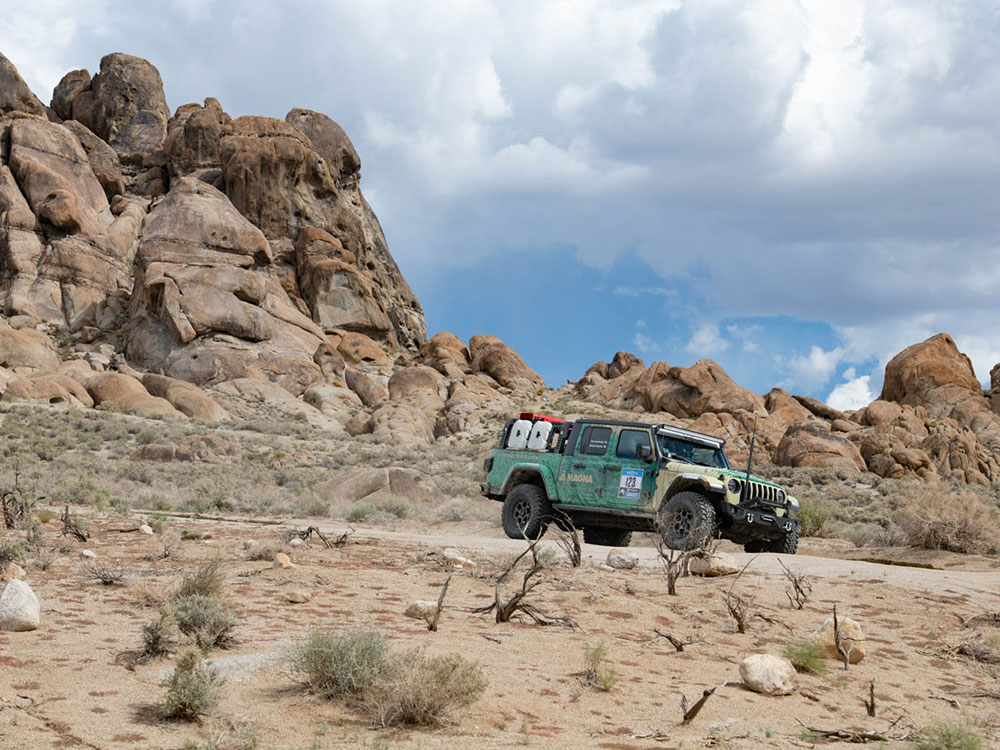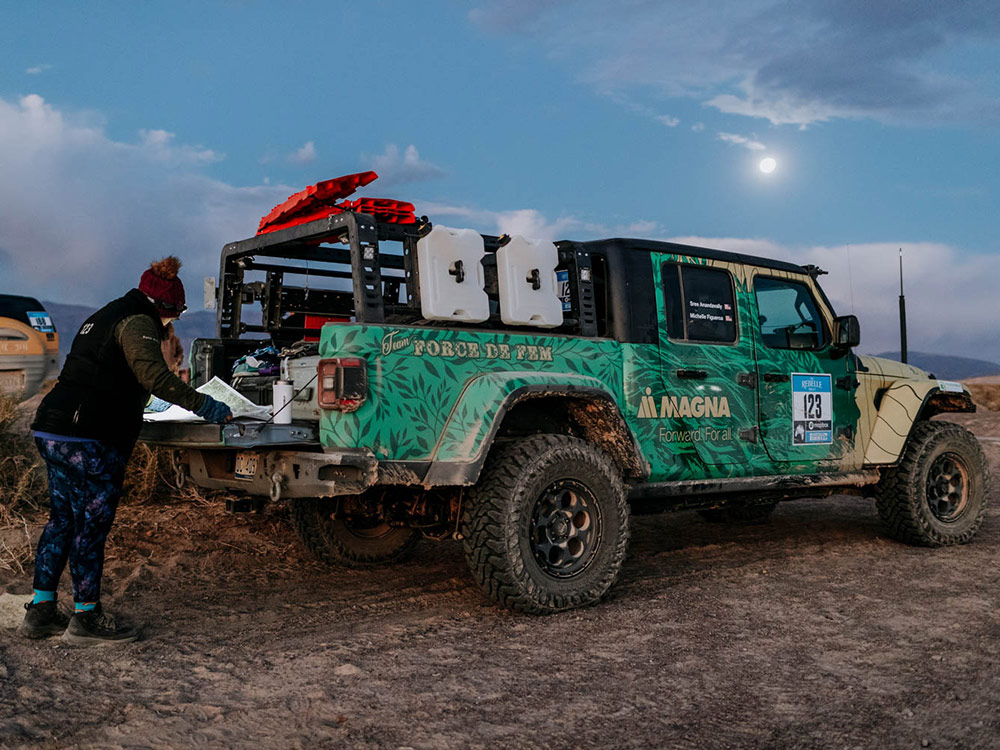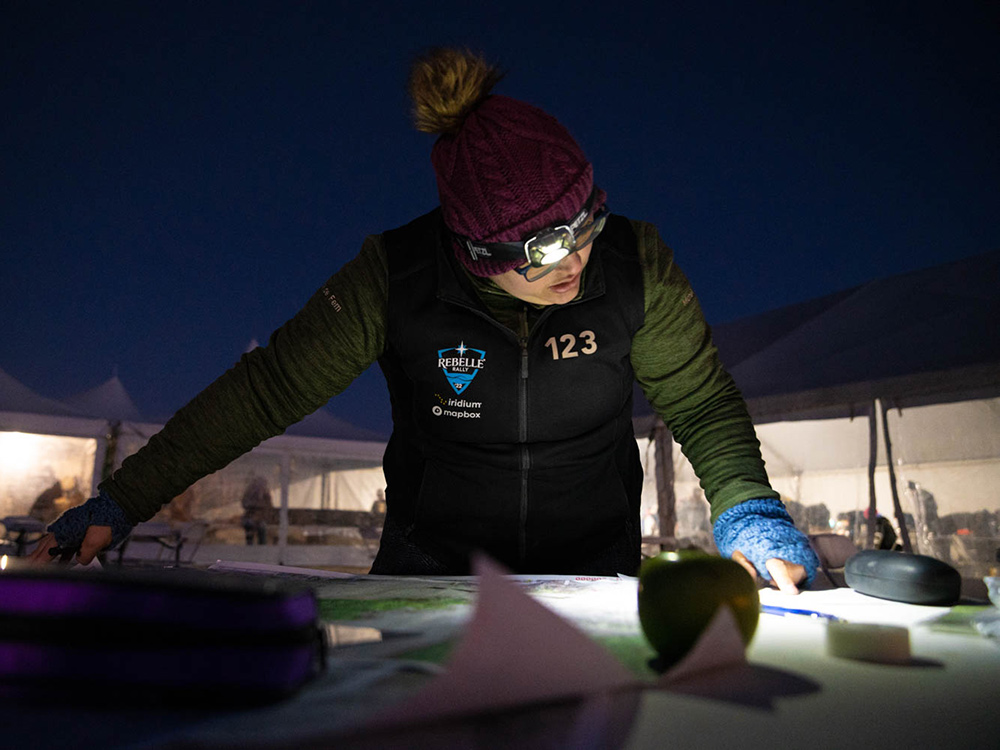 October 3, 2022 - Magna had the opportunity to meet Team Force de Fem on Monday and watch the unveiling of the spectacular custom Jeep Gladiator the pair will be navigating in through the deserts of Nevada and California beginning on Thursday.
The vehicle was packed up and is now on the road to arrive in time for the start of the rally on Thursday.
Check out the social media feed from the day and more images below.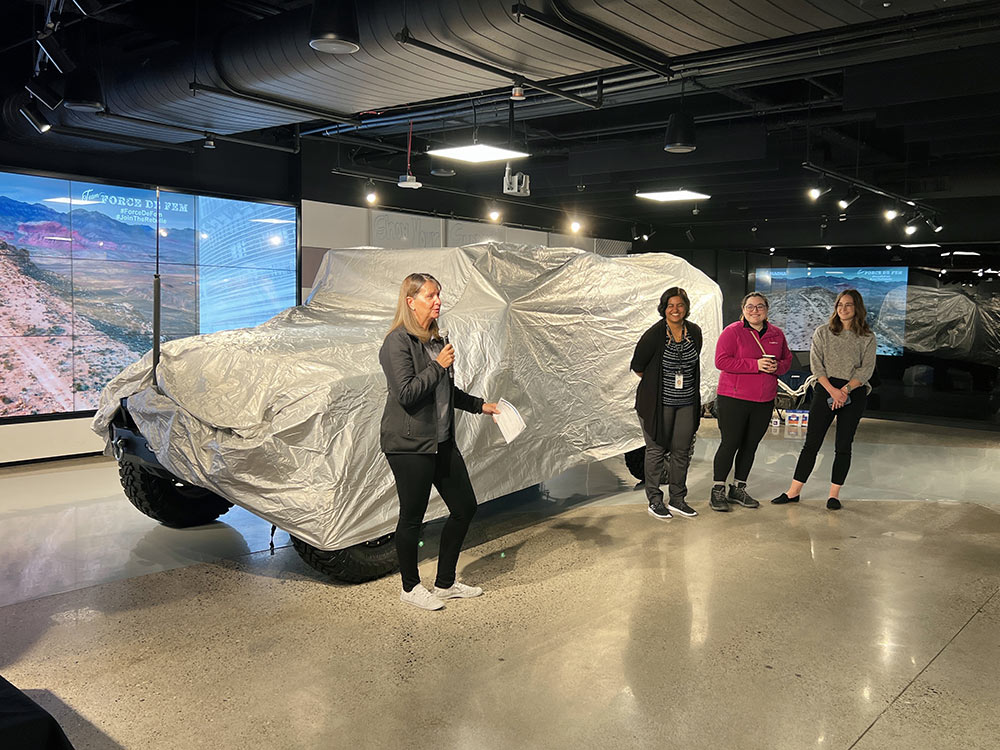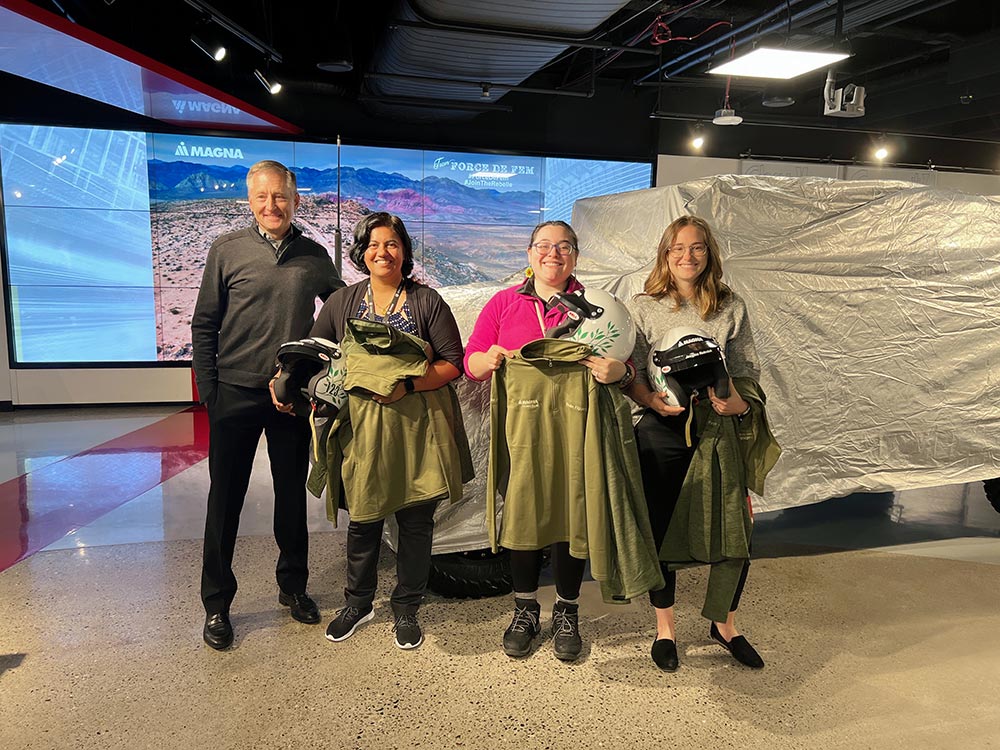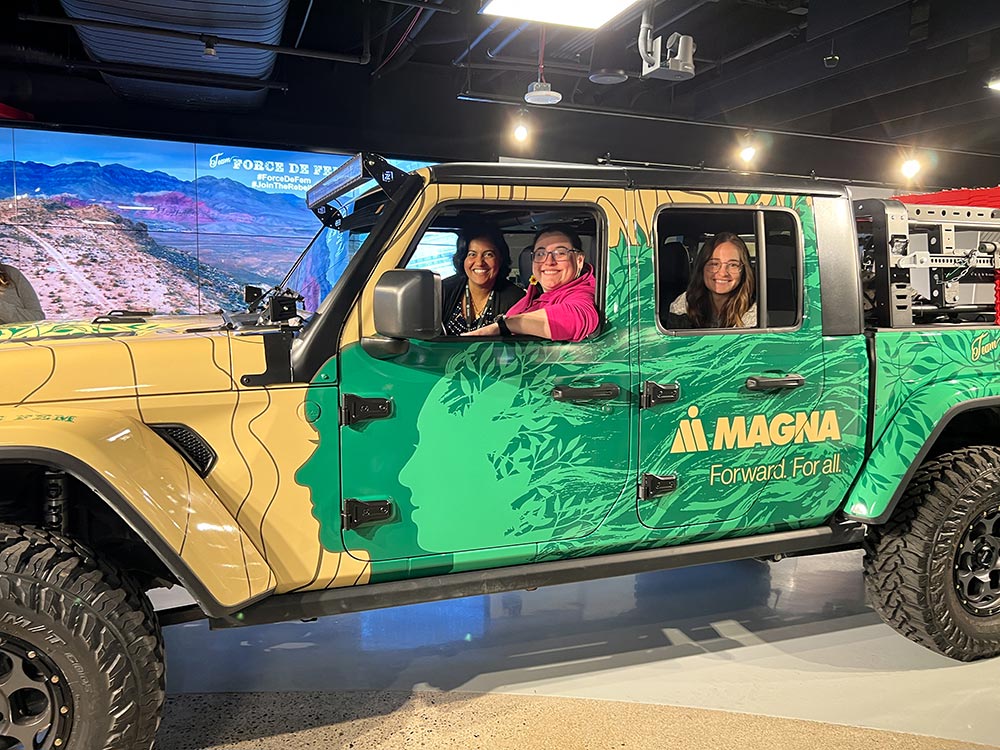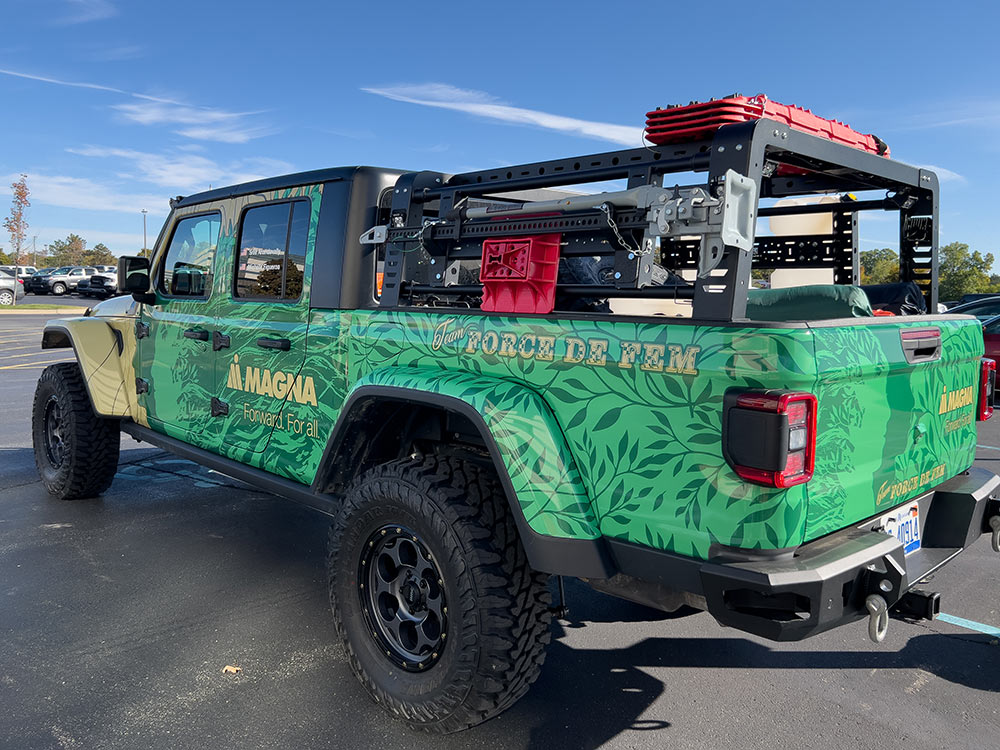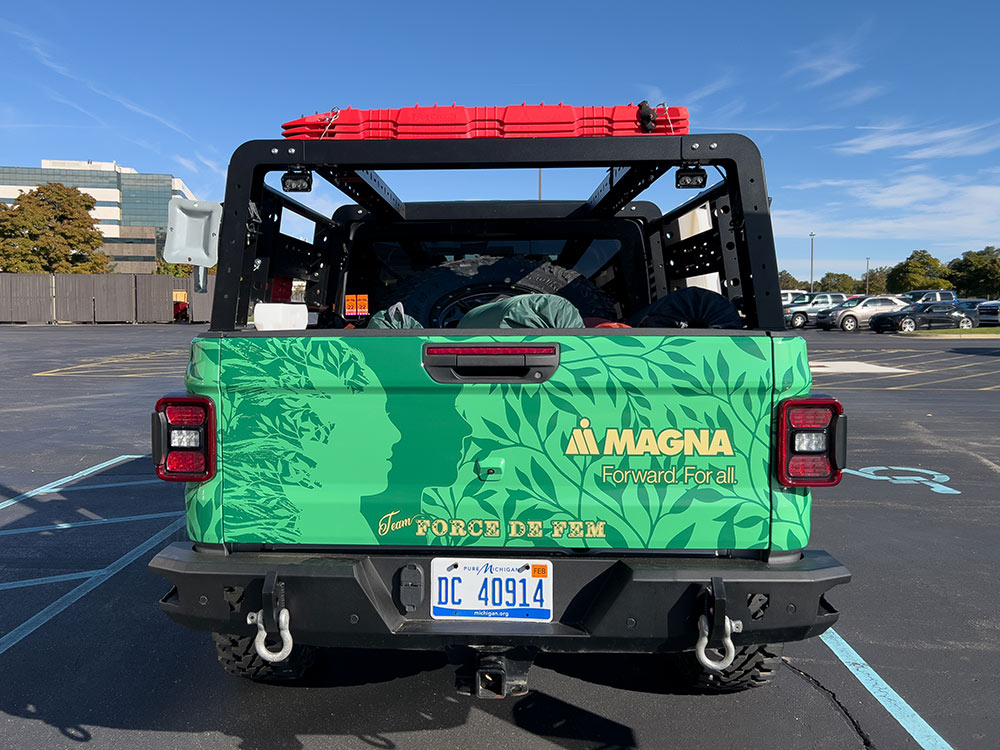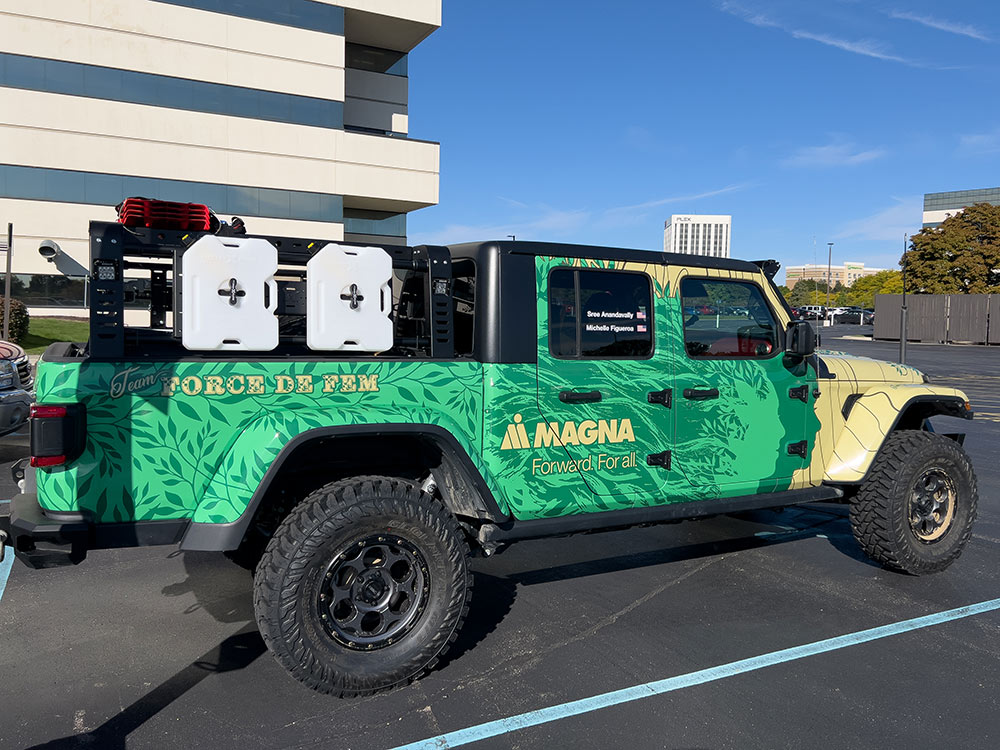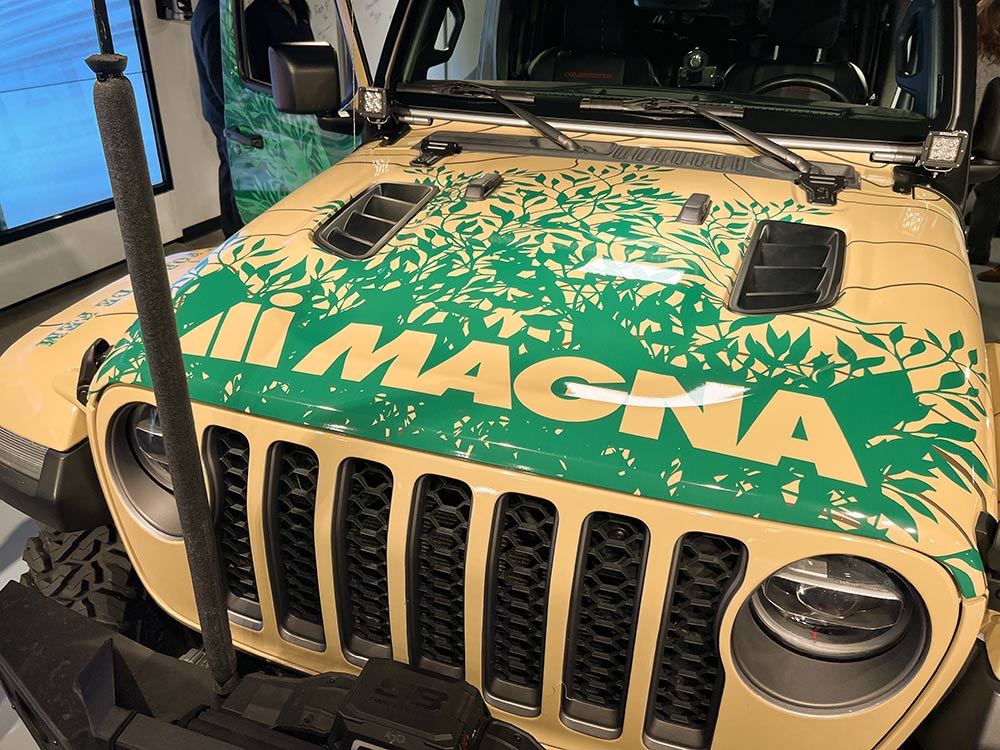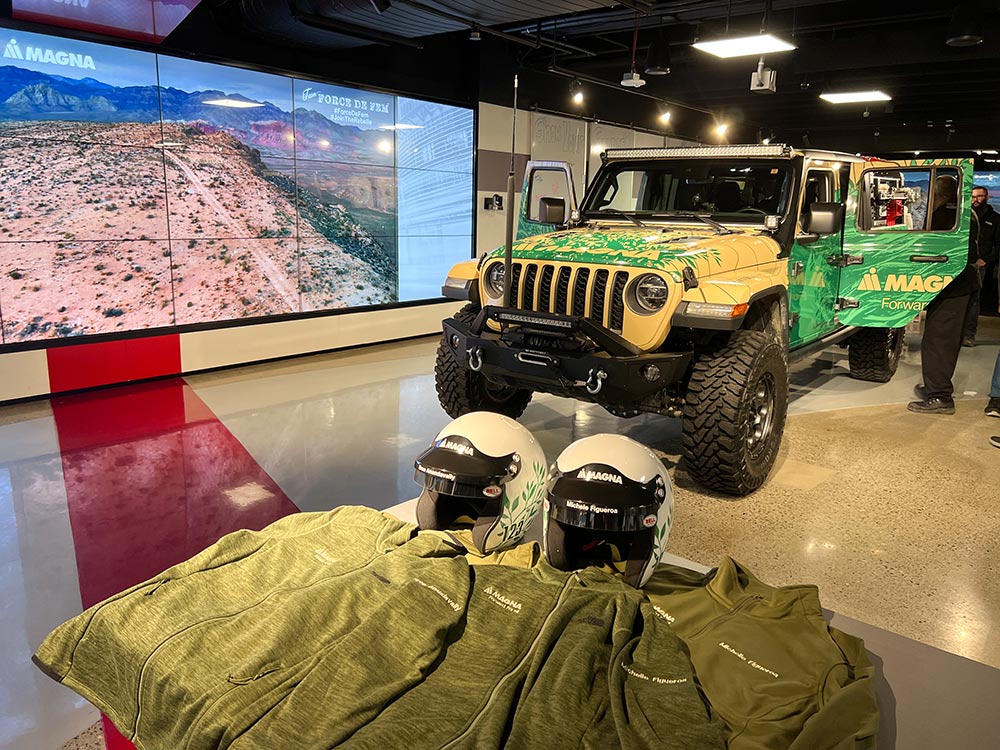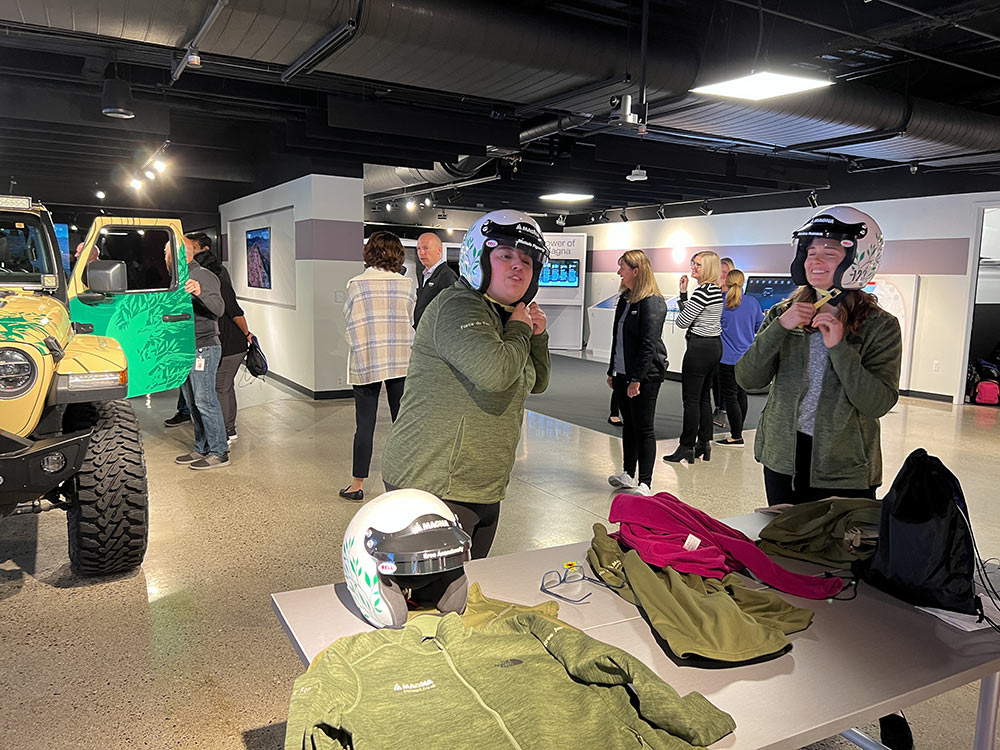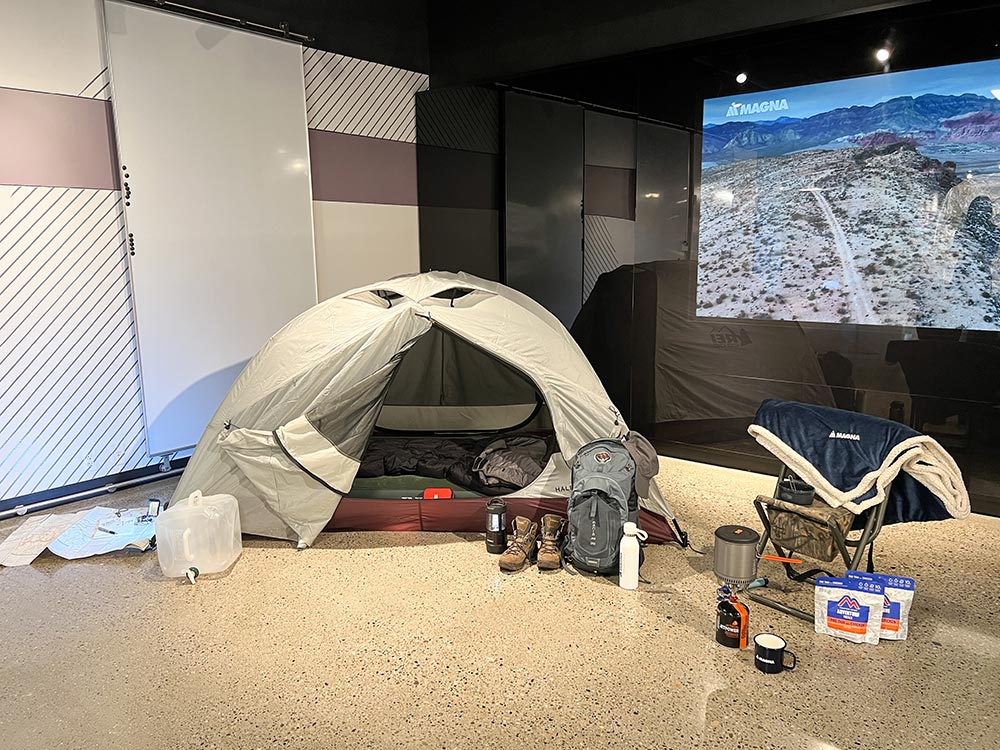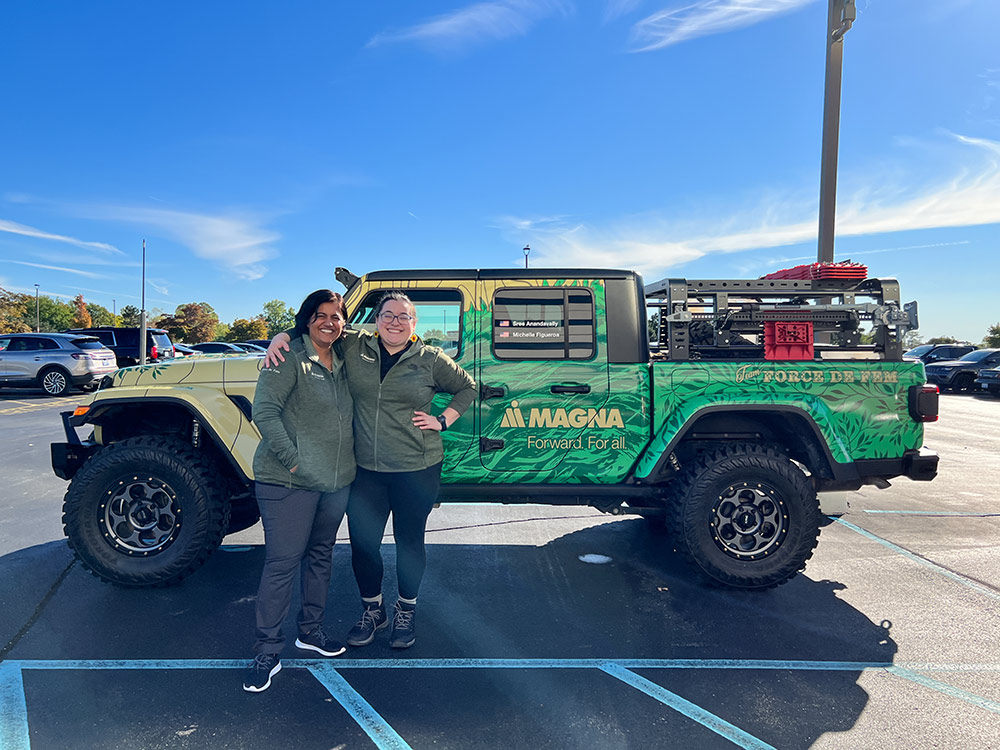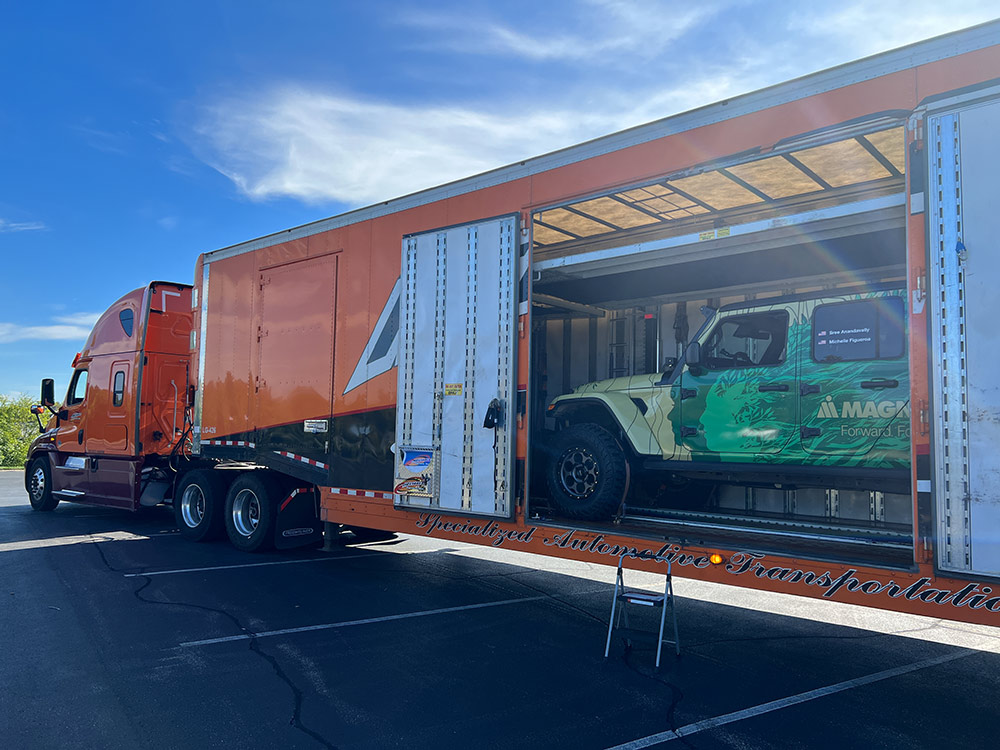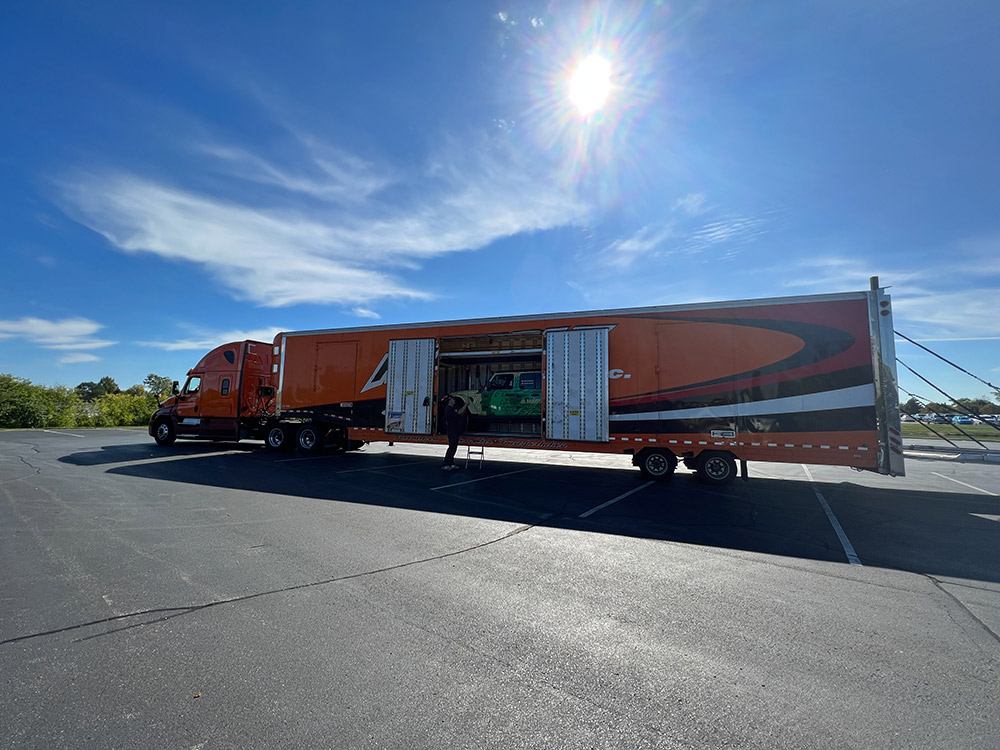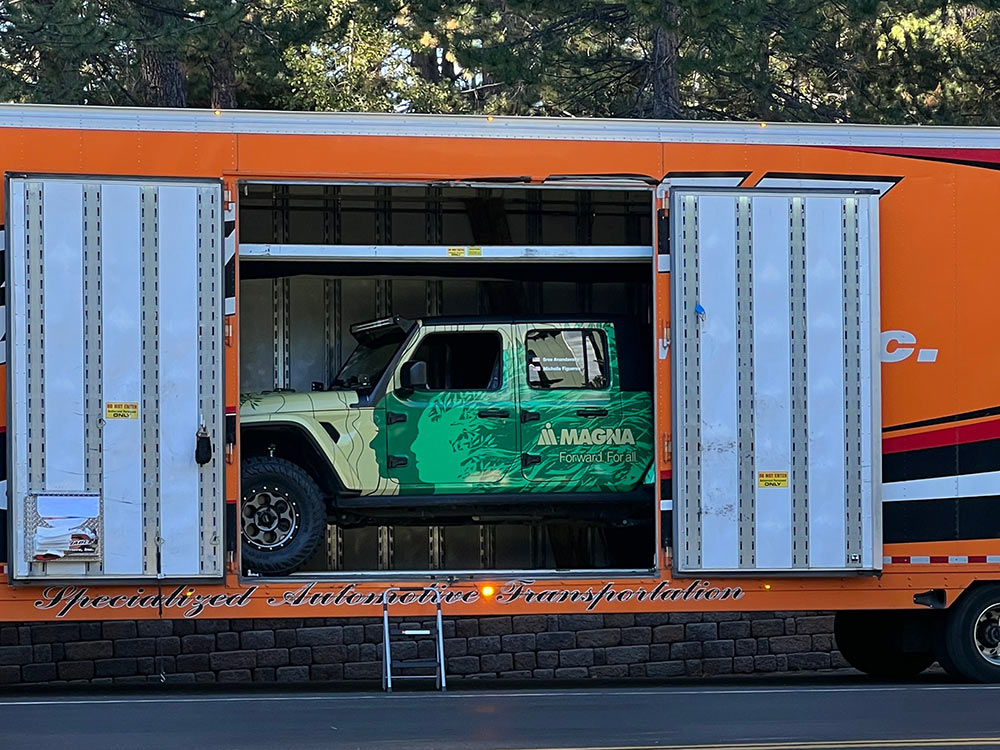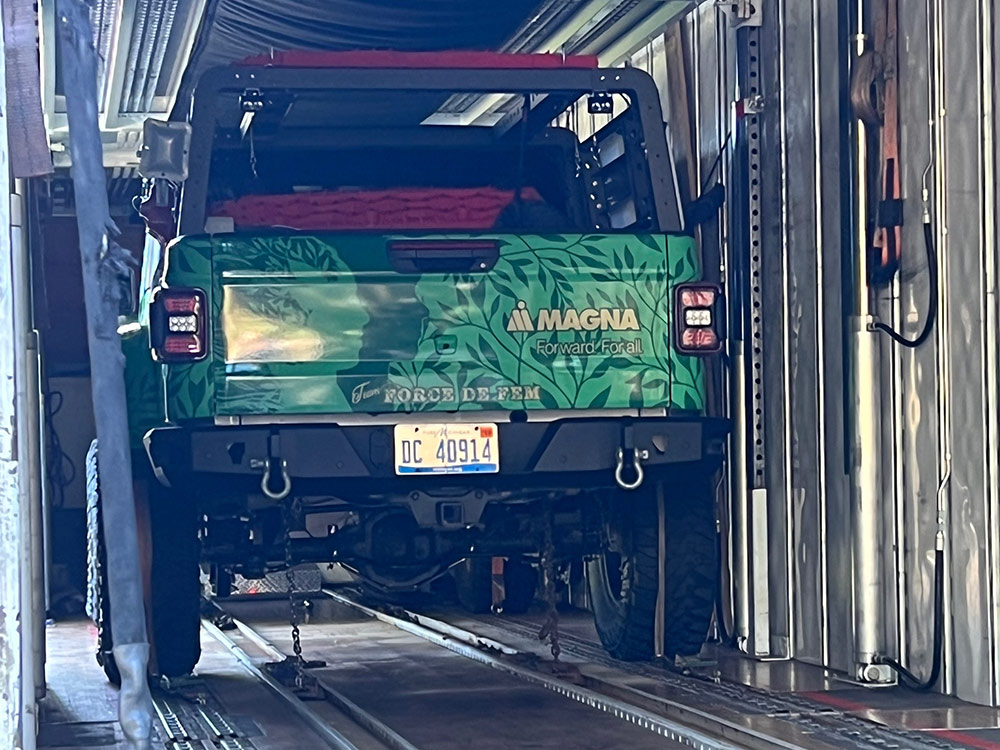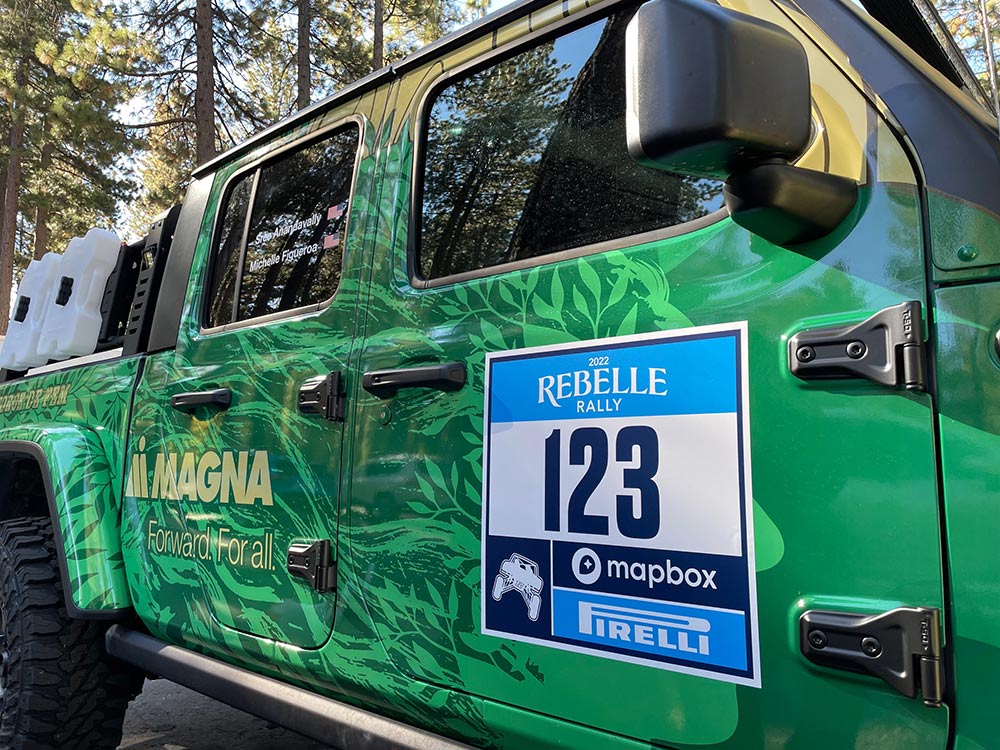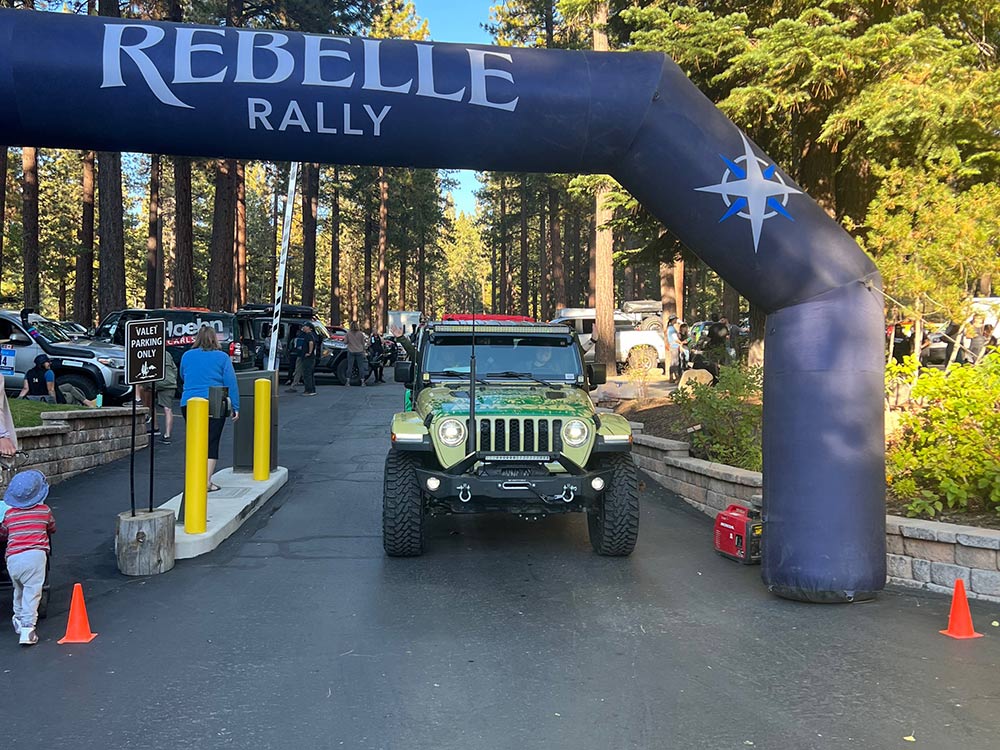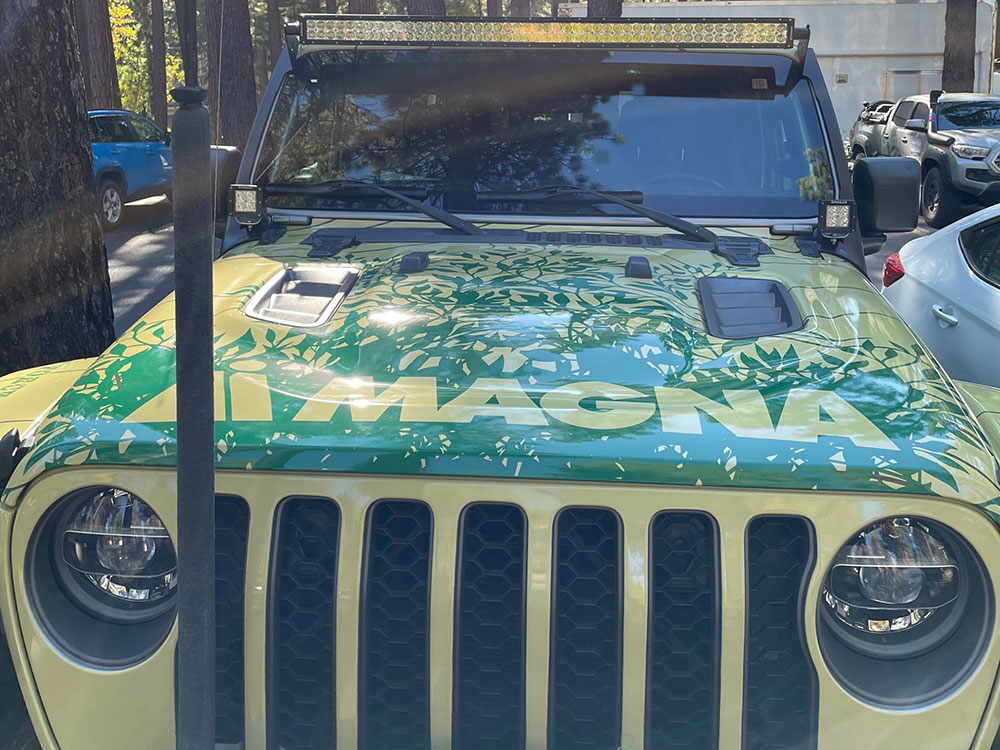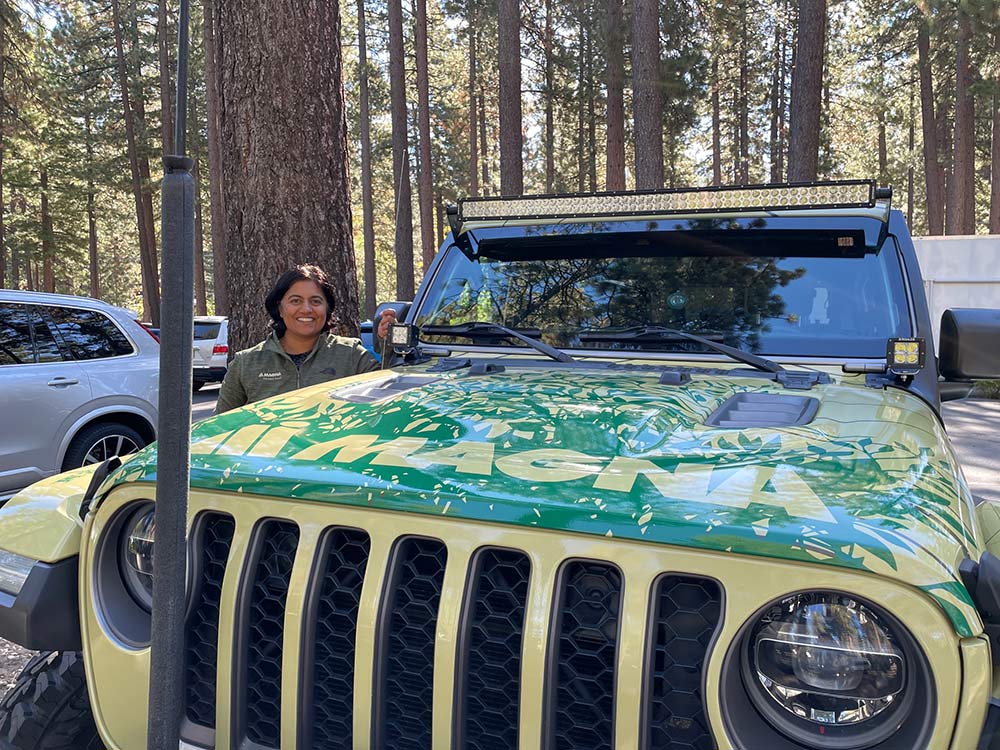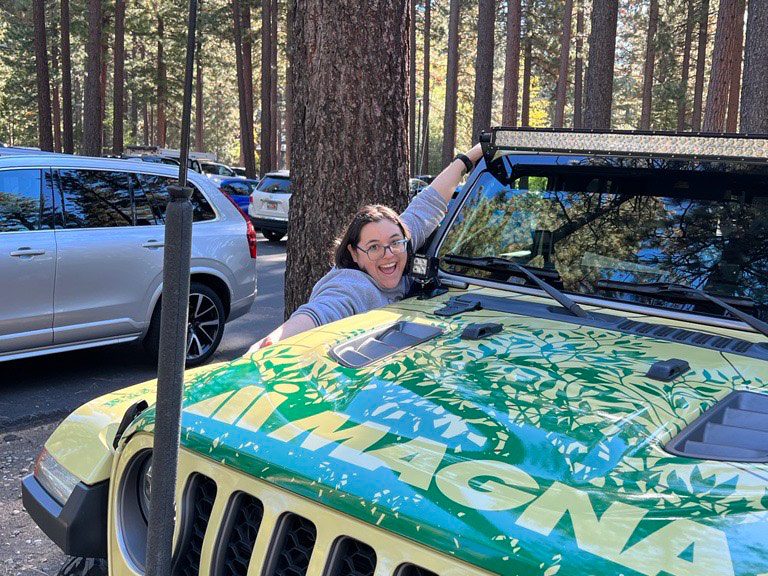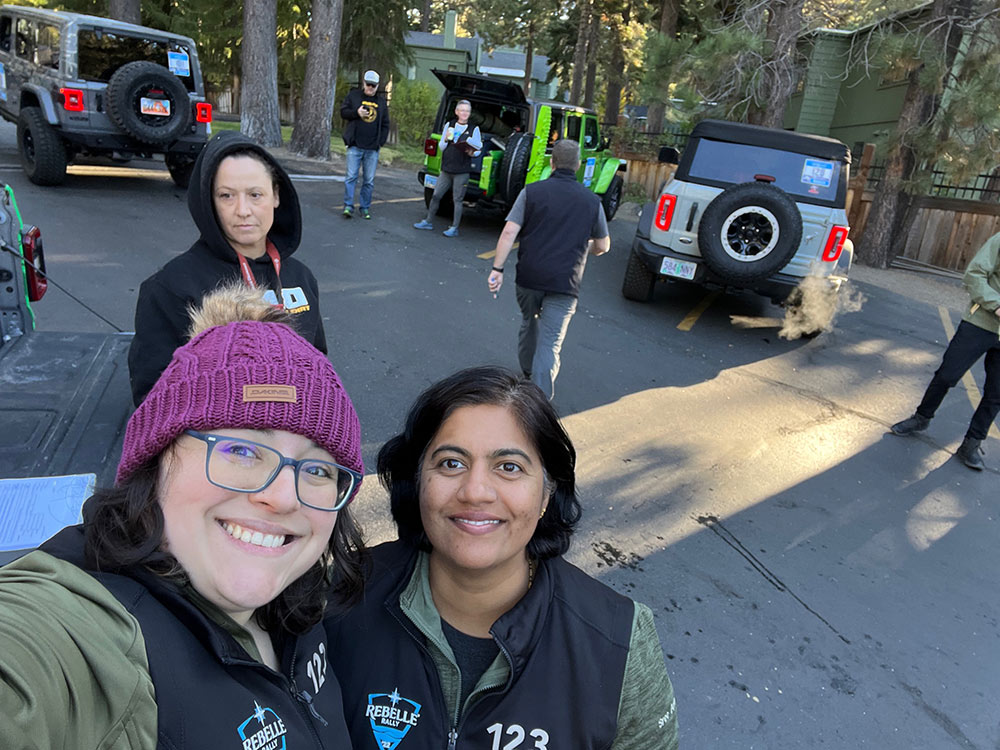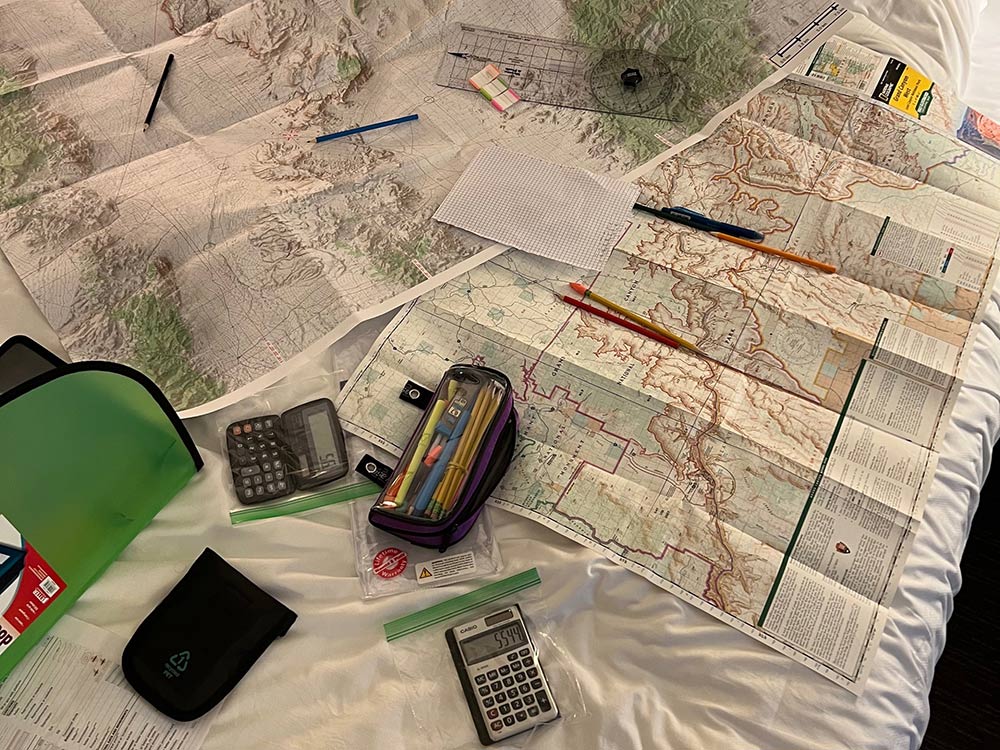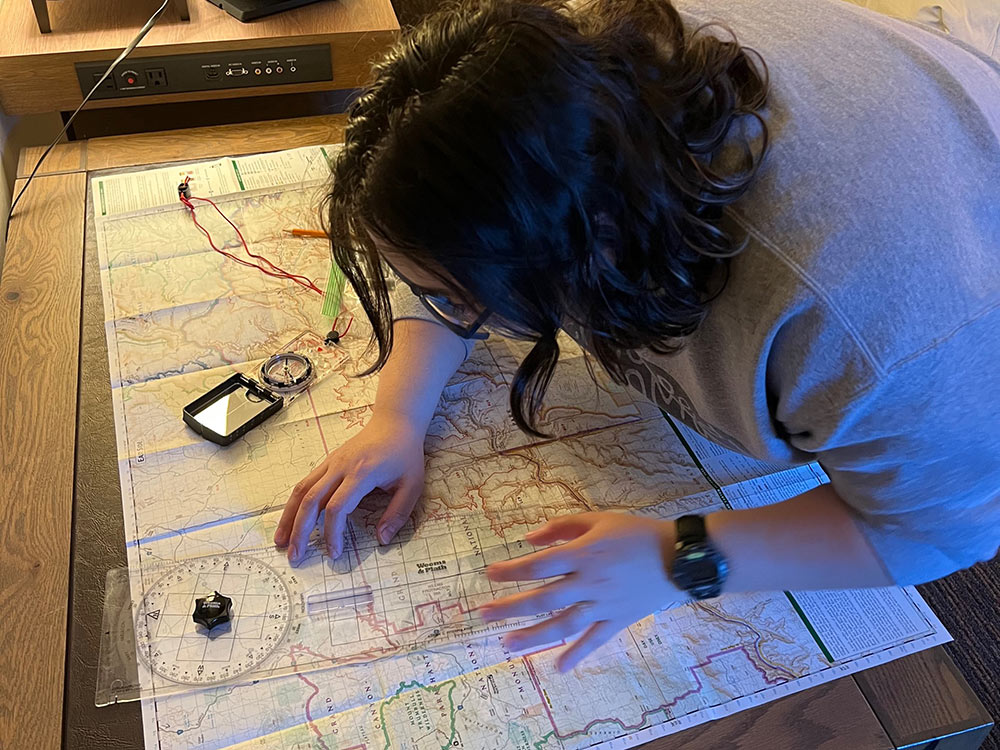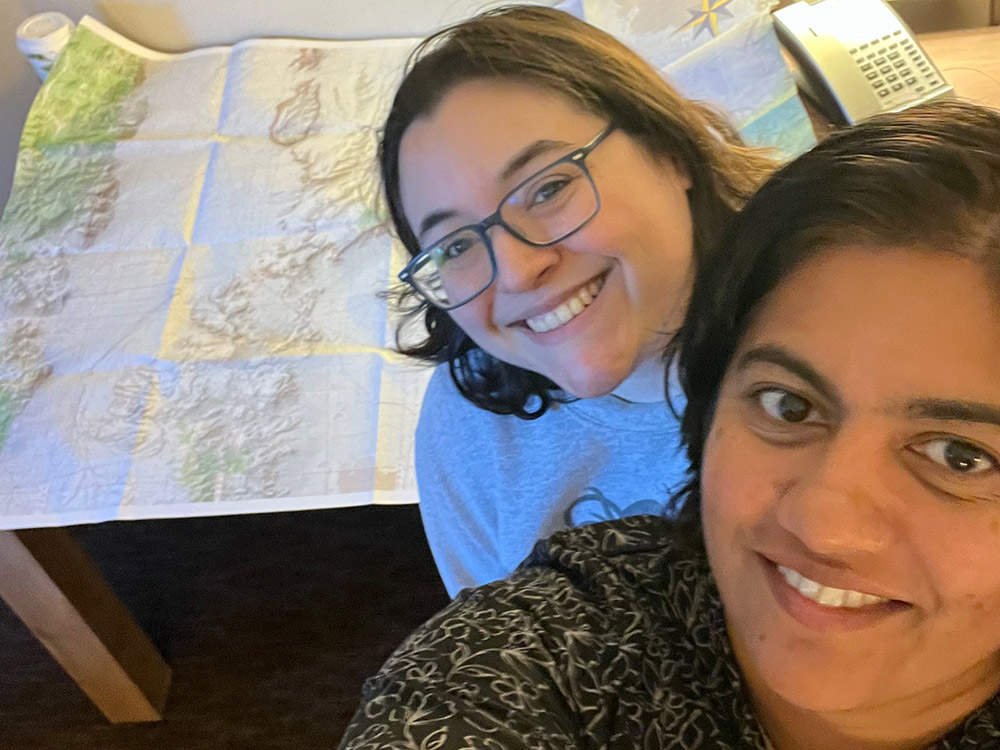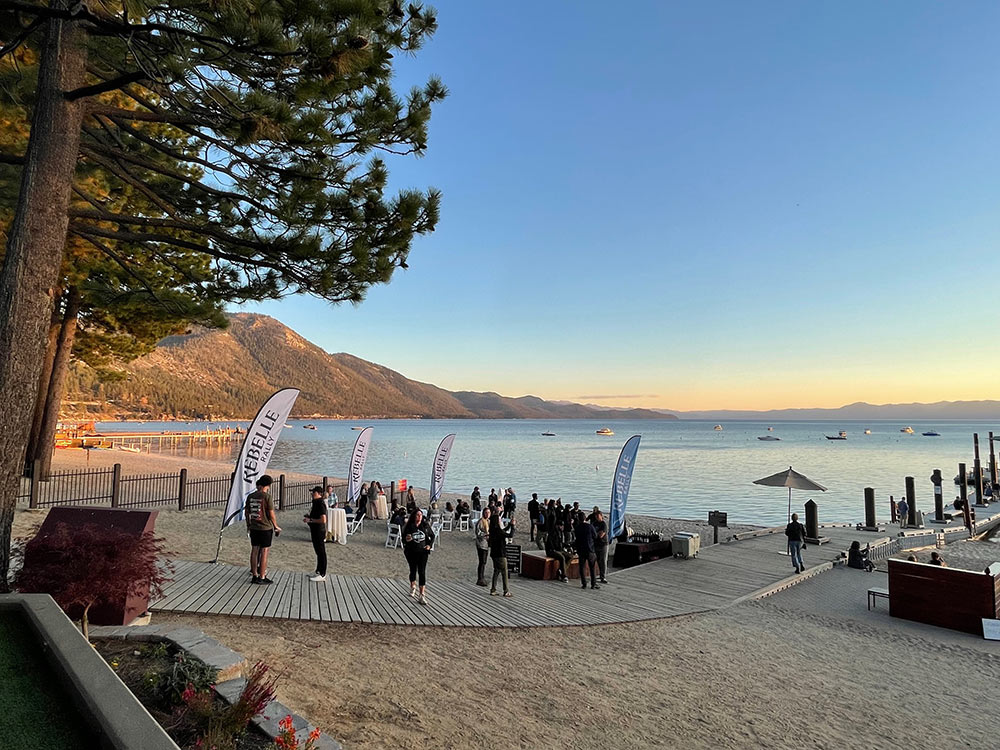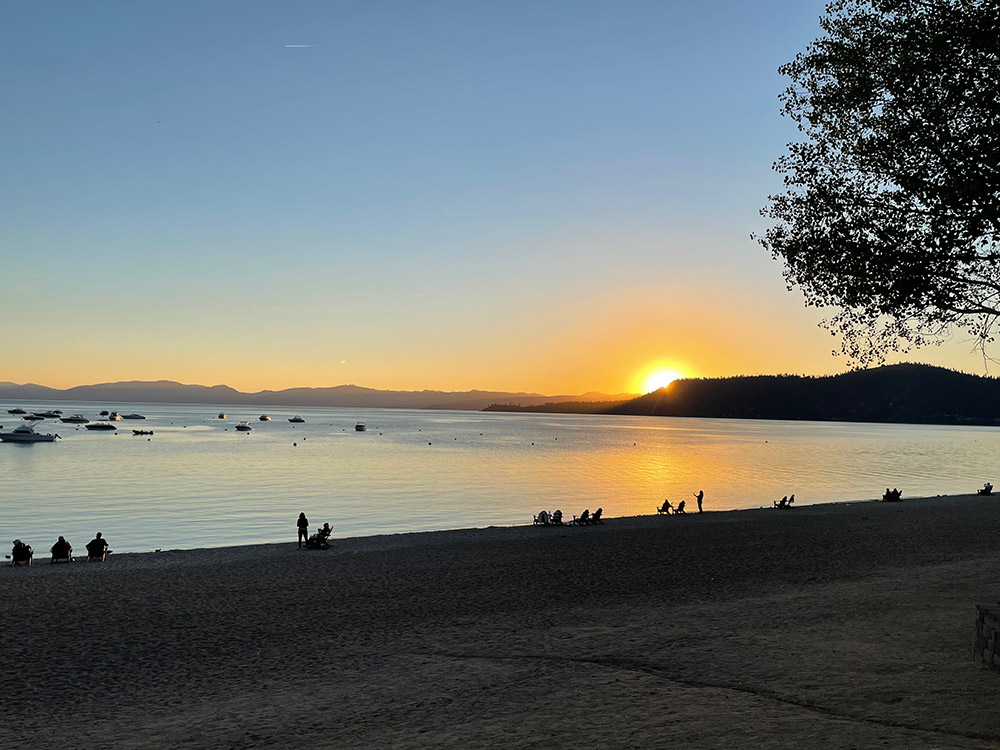 Sree Anandavally, Global Director, Factory of the Future, and Michelle Figueroa, Systems Engineer, Powertrain, stop by to chat about their excitement – and yes, a bit of apprehension –participating in the 8-day, 1,550-mile all-women, off-road rally testing skills, driving, and navigation.
There is talk of the vehicle, training that helped them get road-worthy, family feedback about the adventure, and what life will be like on the road.
So, buckle up that seatbelt and tune in.
INTRODUCING.....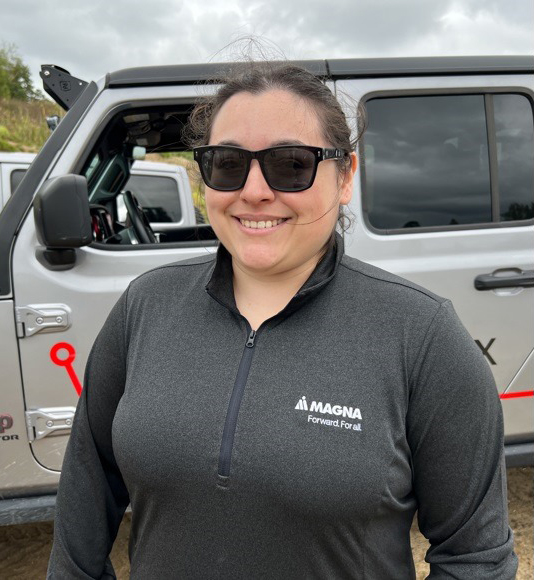 MICHELLE FIGUEROA
Systems Engineer, Powertrain
Michelle and Sree take the wheel Oct 6-15 to compete in the all-women's navigation rally, the largest of its kind in the U.S.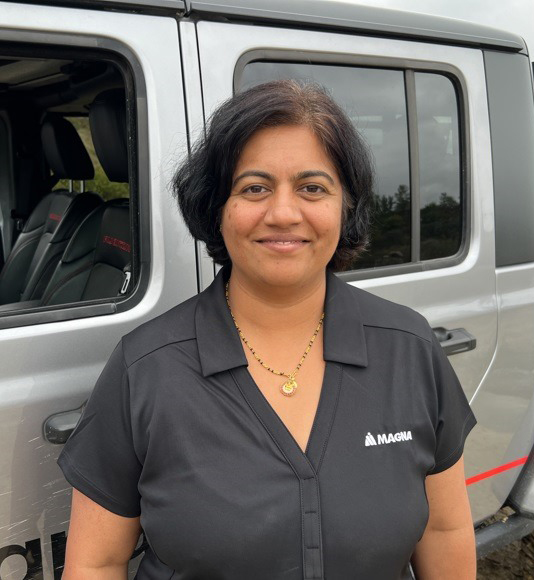 SREE ANANDAVALLY
Senior Director, Smart Factory Solutions
Magna Gears Up for Adventure with Employee Team Entered in the 2022 Rebelle Rally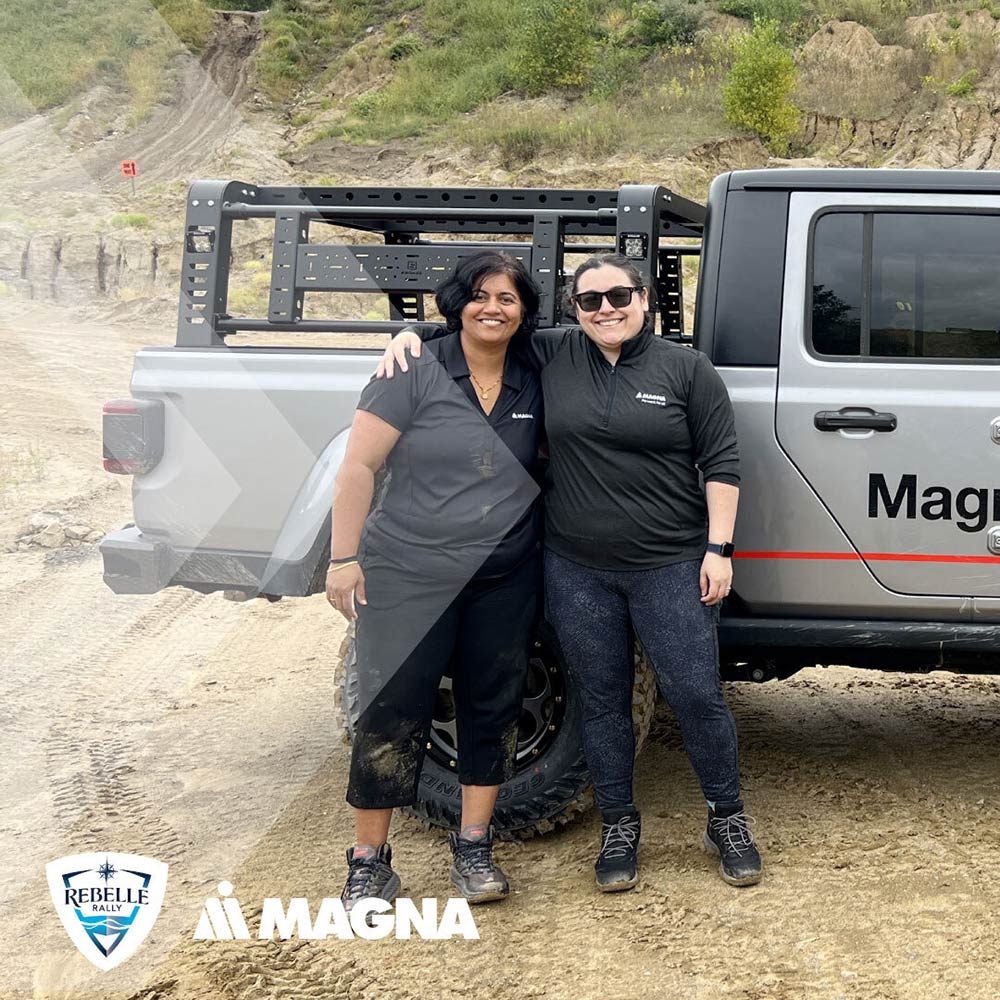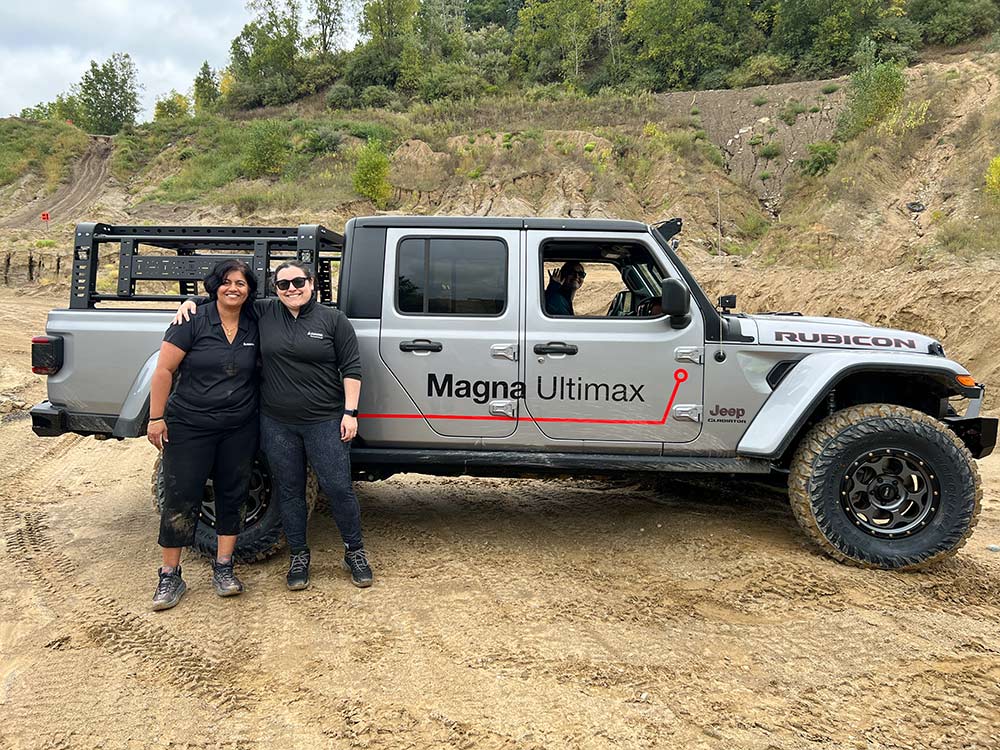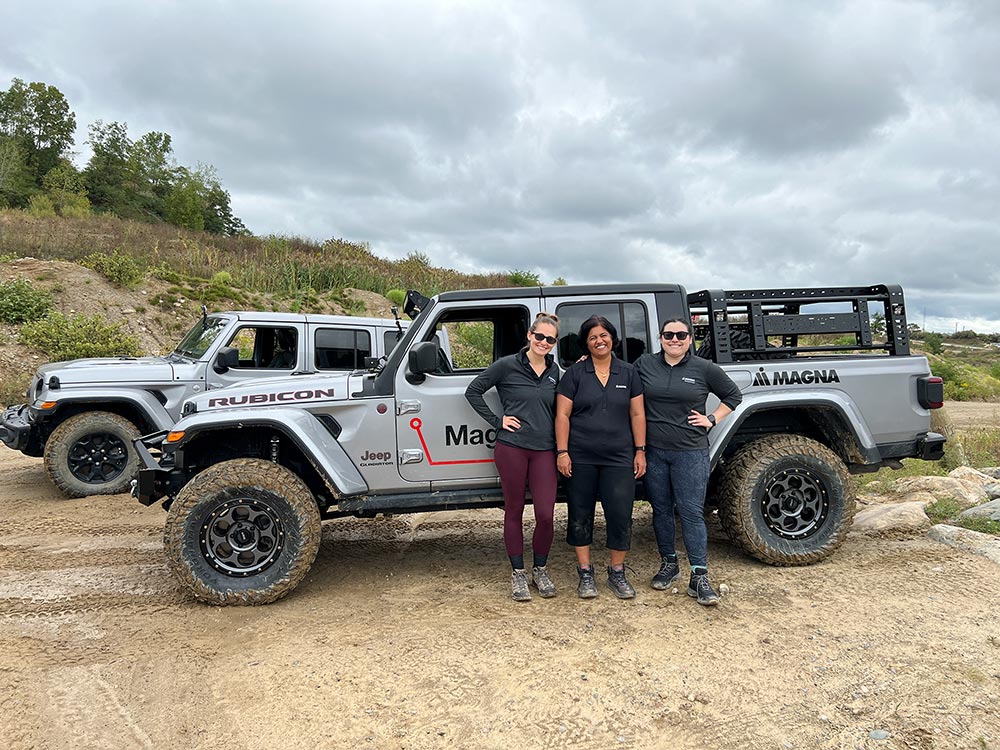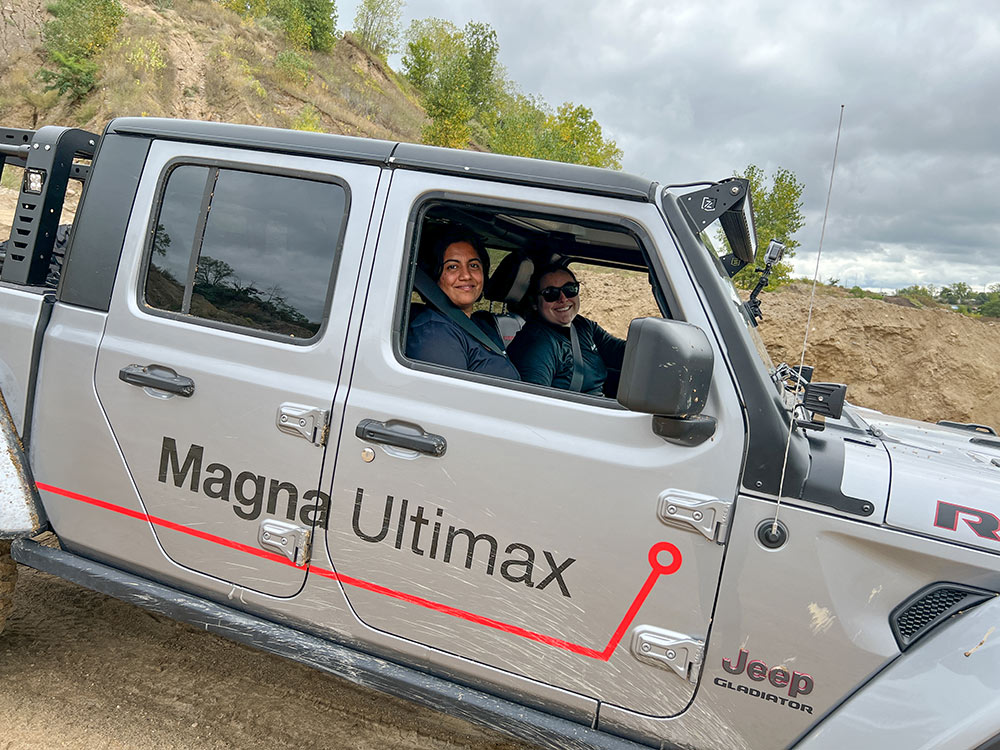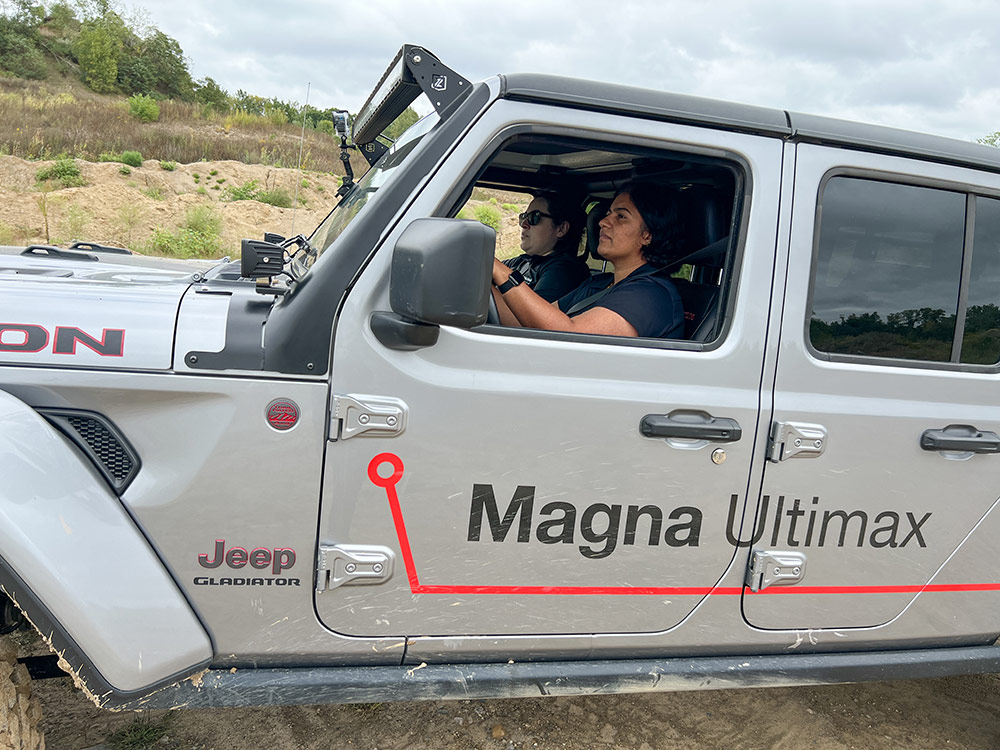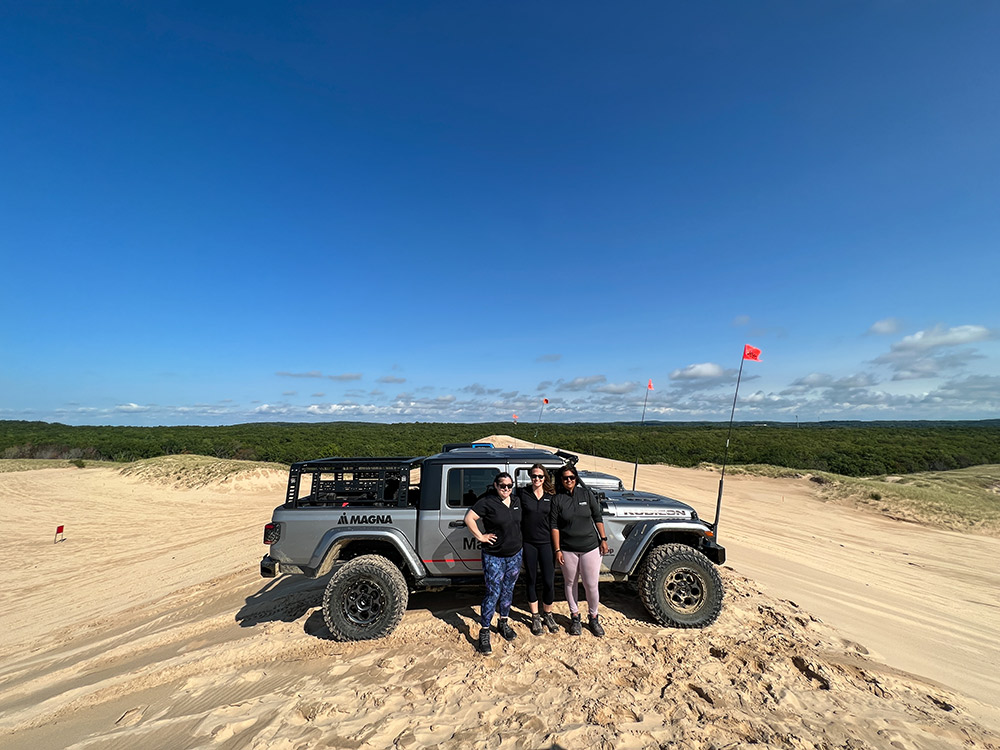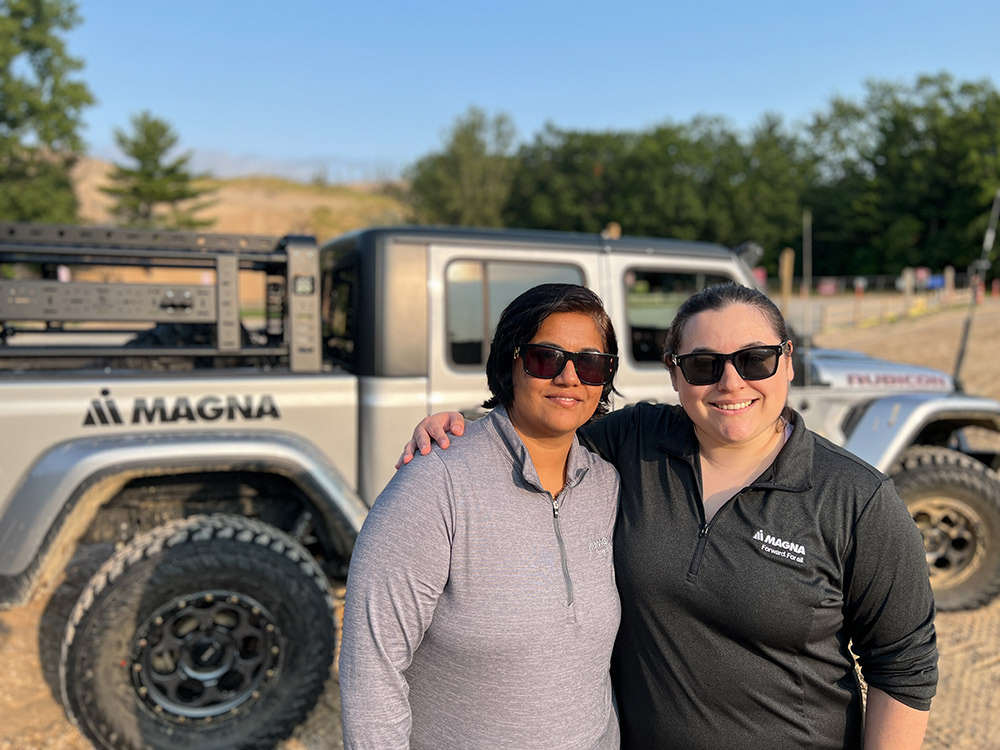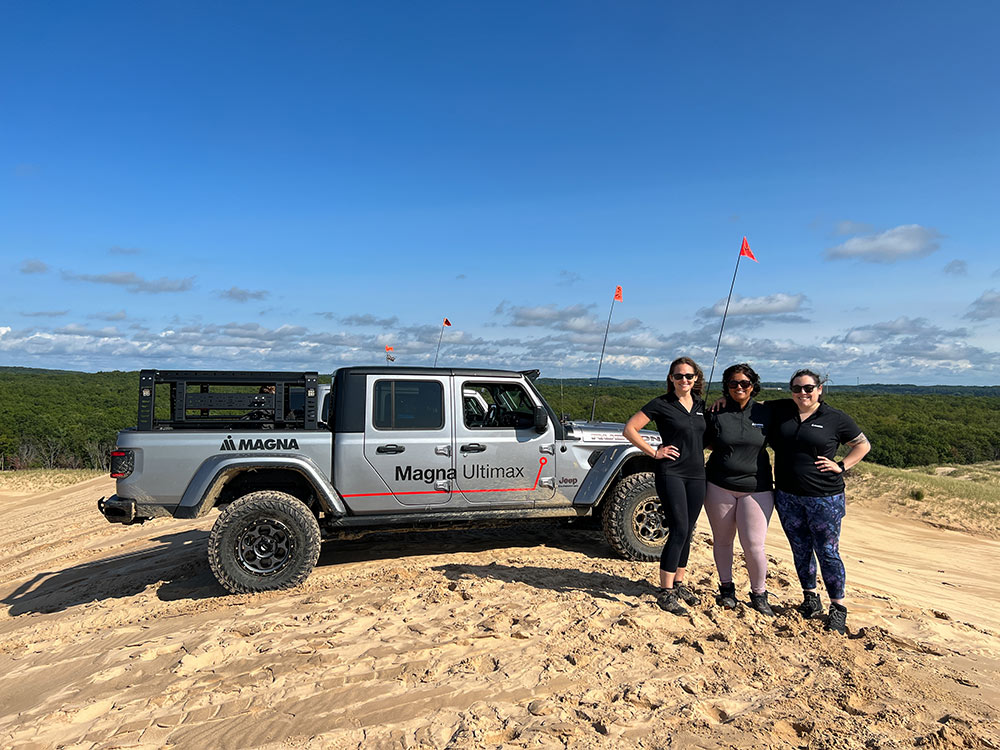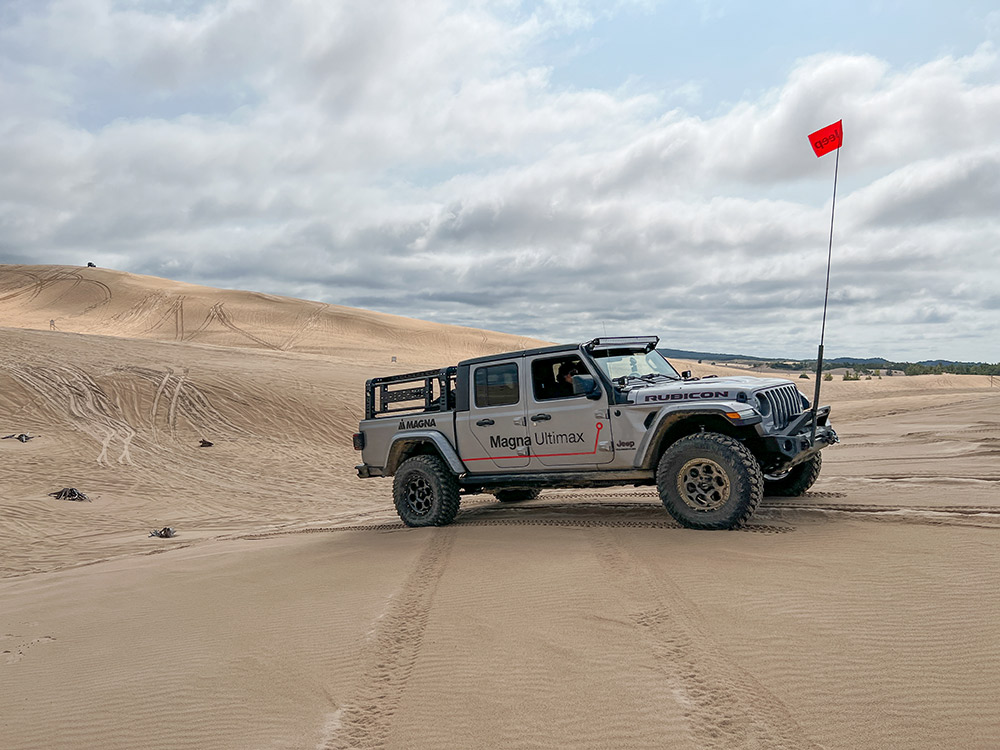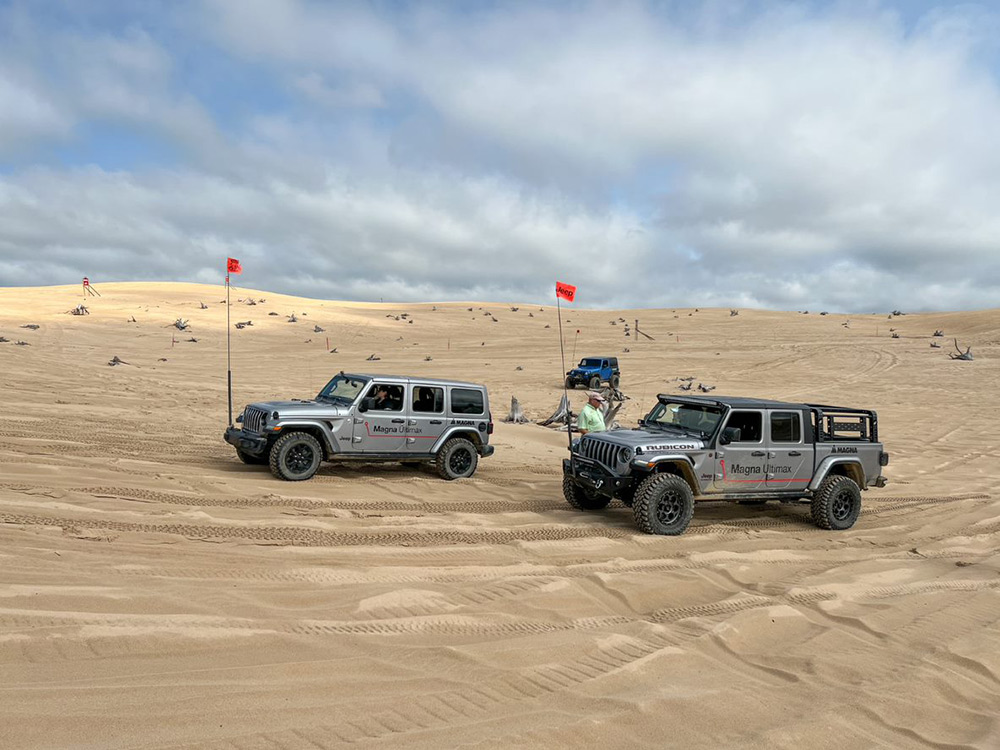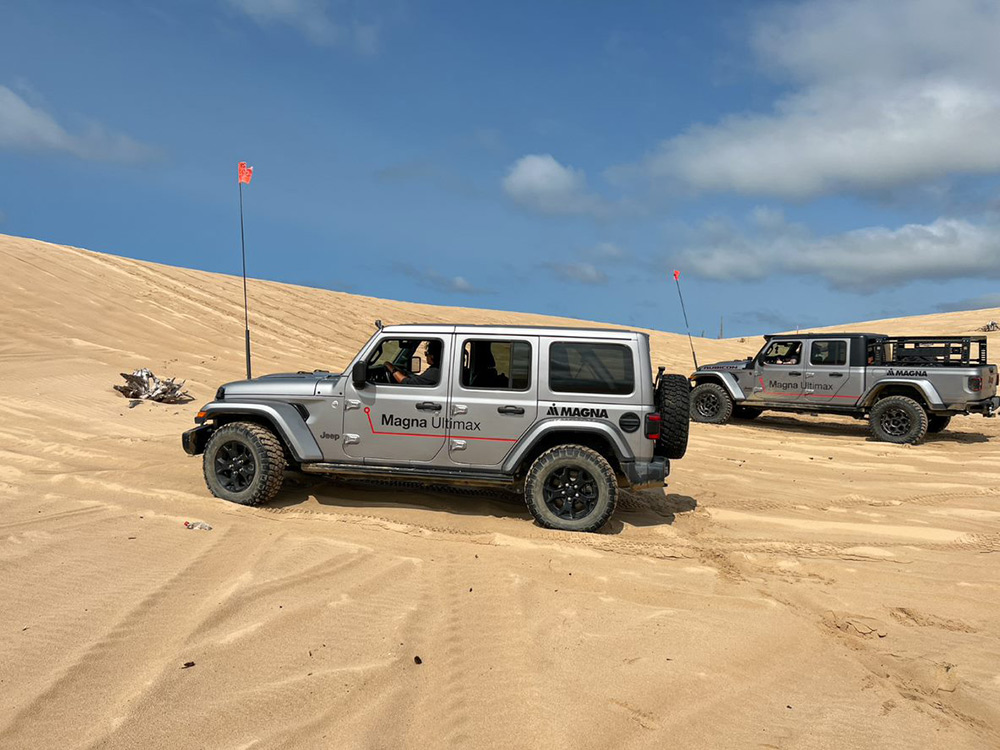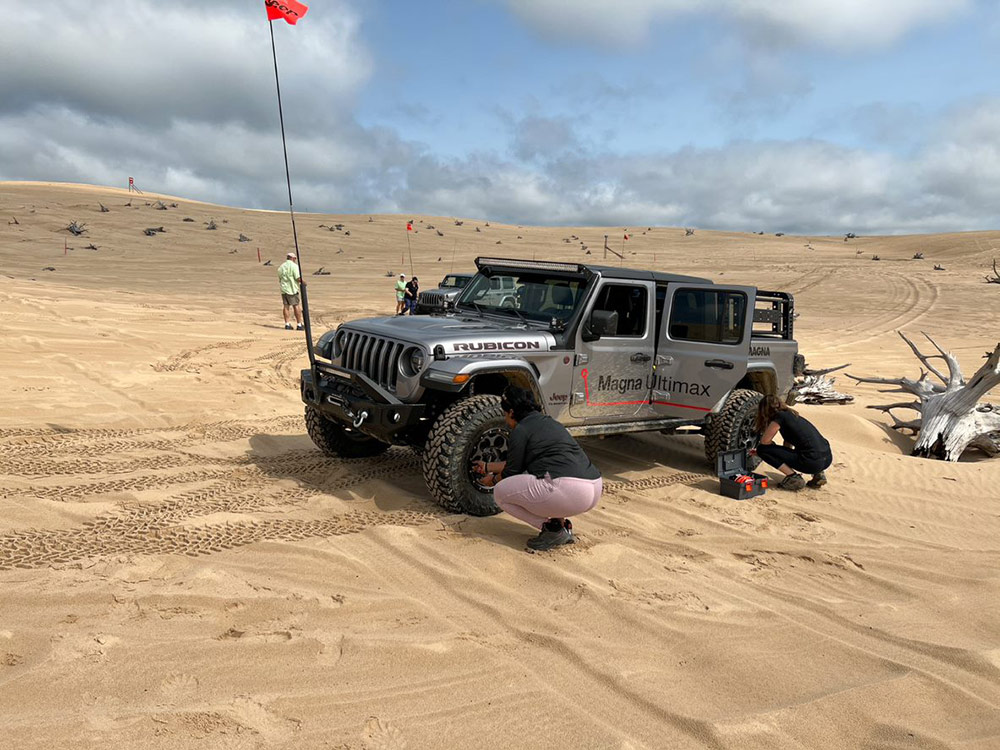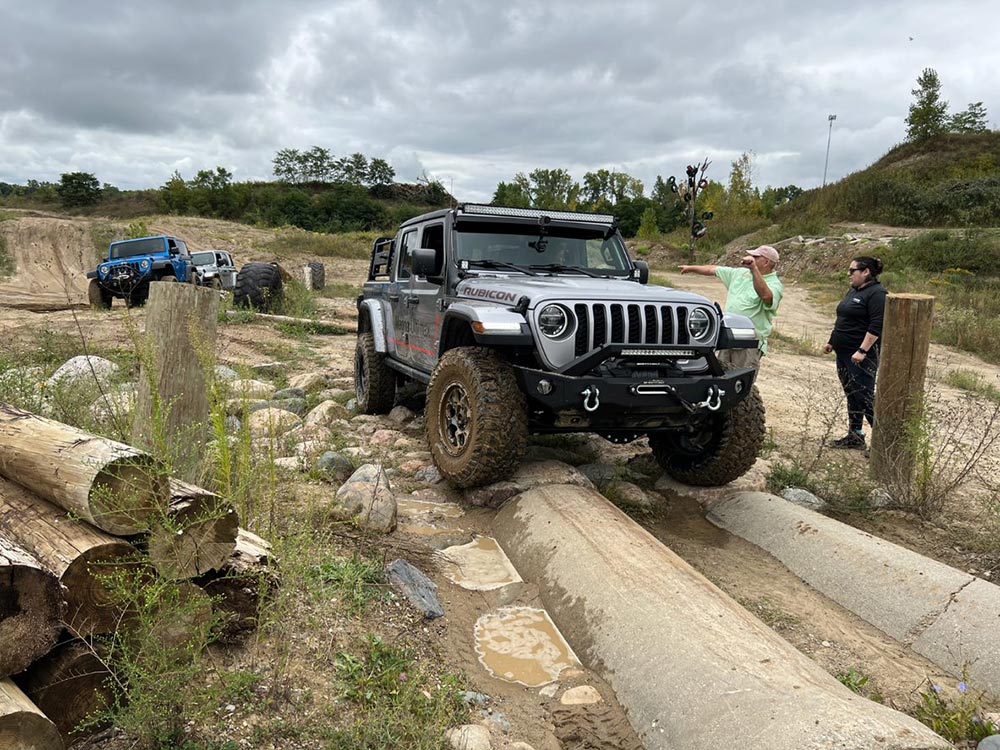 We understand you need a career as unique as you are. Whether you want to advance your existing expertise or try something different, we are committed to your growth. At Magna, there are no limits.