"I see recycling as a challenge," Stirling said. "It saves money in the long run."
He adds: "Lots of things can be repaired. We've all got to pull together and do our bit. It's too easy to dismiss what is happening to the environment."
At work, Stirling is one of four maintenance technicians who help to ensure the smooth running of six collaborative robots and assembly lines through preventive maintenance checks and other measures. Environmental consciousness is at the forefront of every shift.
"Yesterday, I came across a broken sensor," he said. "Rather than throw it away, I repaired it to be used as a spare. The problem was a broken cable going into the sensor. I knew I could fix it. A sensor may seem like a small thing, but it costs $100, and those expenses add up. That's my mentality – don't waste anything."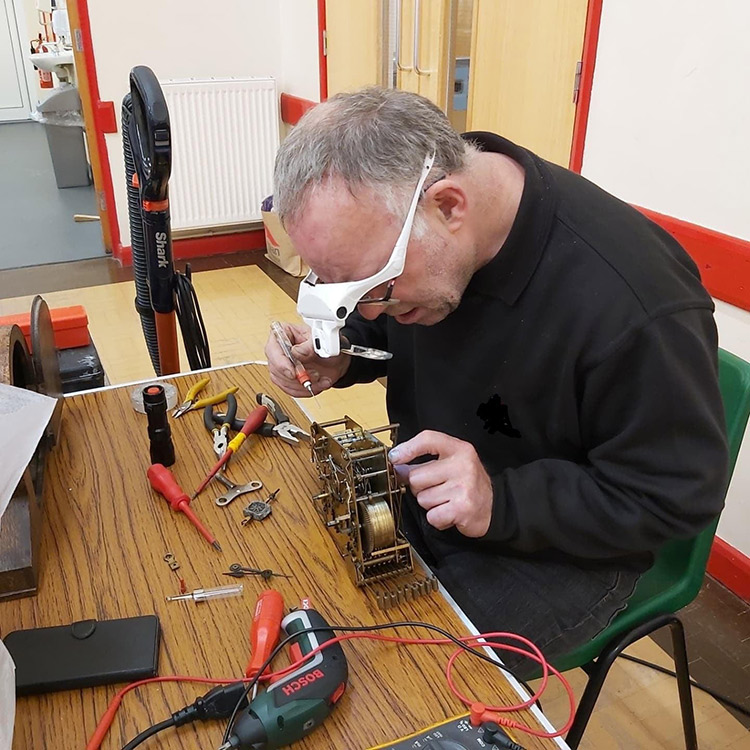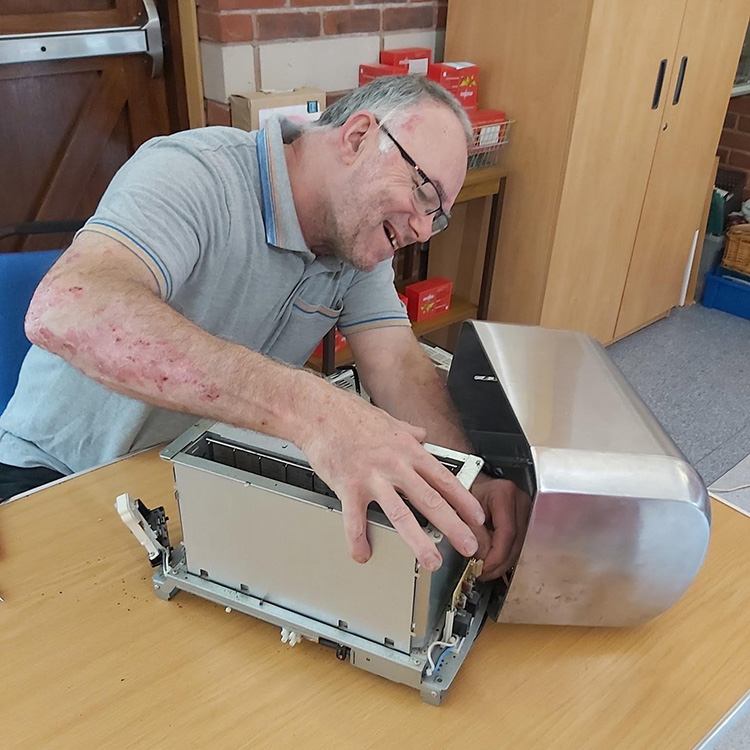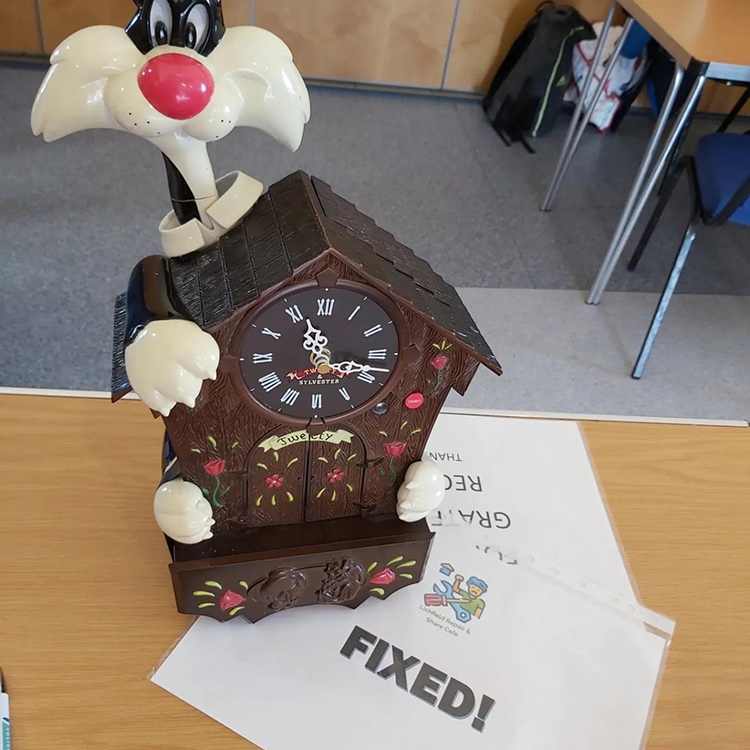 Sometimes his repairs reap big benefits. Case in point: A 1970s cuckoo clock featuring the cartoon characters Tweety and Sylvester the Cat that Stirling fixed as a Lichfield volunteer.
"A woman picked it up at a trunk sale and brought it in" he said. "I did some research and it turned out to be a rare clock worth more than $500. She also had a remote control that doubled its value. After I fixed it, she started crying. It brought a smile to my face. If I can make others happy and protect the planet, my job is done."
Send us your questions, thoughts and inquiries or engage in the conversation on social media.

Magna Commitment to Sustainability Award Winner: Involve Everyone
Article

Magna Commitment to Sustainability Award Winner: Advancing Circular Manufacturing
Article

Energy & Motion Control Technology: The People and the Product
Article
You can stay connected with Magna News and Stories through email alerts sent to your inbox in real time.