This innovative technology was created in response to automakers that turned to Magna in search of new ways to modernize the "face" of vehicles, especially with the advent of electric vehicles that no longer require traditional grilles with multiple openings covered with chrome trim.
Automakers realize they can't afford to lose the brand identity that has taken them decades to achieve when the transition is made to EV and AV platforms. Relying on a simple painted surface without leveraging their unique brand distinction on the front-end risks losing the brand's character.
The challenge: how to enable each OEMs brand distinction while embedding and including more features in the front-end, such as sensors and cameras without looking like a science experiment. This is where engaging new decoration methods and integrated lighting elements are so important.
Drawing on the many beautiful, organic decorative surfaces found in nature, we created the MezzoTM Panel to integrate those sophisticated technologies with design distinction using in-mold-film, inks, and paints. The MezzoTM Panel enables the placement of ADAS enabling technologies while giving automakers a new, customizable canvas for the front end of a vehicle.
We call it MezzoTM, the Italian word for middle, because this panel represents the midpoint in Magna's technological roadmap when it comes to reimagining the "face" and functionality of a vehicle. It's an innovation that can adapt to current vehicle designs and is targeted at future EVs and AVs with material sustainability also in mind. Throughout the development process, the team focused on the opportunities to use environmentally friendly plastics, coatings and film.
The MezzoTM Panel, which uses polycarbonate clear material instead of traditional opaque plastic, is thin but this gives the surface visual depth and lens-like features. New front-end illumination, including animation, and endless design possibilities can be achieved with the MezzoTM Panel. This enables a vehicle's "face" to have visual magnetism, as illuminated decorative lighting features become the new chrome.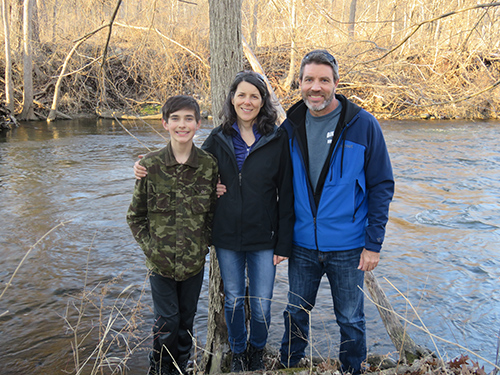 Today's MezzoTM Panel is approximately 3 feet wide across the front of vehicle, and we're not stopping there. Eventually, it will morph into an even bigger module we're calling the Vision Panel, a seamless, integrated module that opens up even more possibilities for creating a customized and distinctive look for future vehicles.
Once again, it's back to nature for even more inspiration. On a recent hike with my family by the Clinton River in Michigan, we stopped to look at some thick, ice-coated fallen branches moving on the surface of the water. Everything had a brilliance created by the winter weather. "How did the ice-coated branch get that captivating?" I asked. Then I thought: "How can we capture that look?"
Send us your questions, thoughts and inquiries or engage in the conversation on social media.
You can stay connected with Magna News and Stories through email alerts sent to your inbox in real time.