Subscribe to Our Blog
Subscribe today to see how we're making the impossible possible by solving some of the industry's most complex problems.
I kept my three young grandchildren, Rebel, Alethea and Cooper, in mind as I worked with the Suppliers Partnership for the Environment to develop newly updated guidelines for sourcing sustainable packaging designs for automotive manufacturing. This is a sometimes overlooked, but critical element that permeates the supply chain.
For the sake of the children and our common home, there is an urgent need for our industry to raise awareness, educate and lead the charge towards change. We must act now to achieve the goal of zero waste to landfill in automotive packaging by 2030. Everyone must take responsibility for this sustainability challenge.
That's where the new guidelines come in.
They seek to standardize and spell out in detail what is or isn't recyclable, including 35 different packaging material types such as plastic and wood, and designs commonly used in the U.S. auto industry. It is important for every person who designs automotive packaging to read and adhere to the guidelines. If guidelines don't address a specific concern, packaging engineers and designers must do research and set up a micro-recycling stream themselves.
The easy-to-use guidelines rank packaging materials in three categories: Red, yellow and green. Green materials are the best option. If yellow or red are used, how they are recycled must be investigated.
The new guidelines are the work of the Suppliers Partnership for the Environment, an association of global automakers and their suppliers. The process to review and update the guidance was co-chaired by Magna and Toyota Motor North America.
Magna was tapped to be a leader in this effort because of our unique position in the industry and our knowledge of the entire development phase of packaging. As a Tier 1 supplier, we are at the center of everything, with an all-encompassing view of materials coming in from our suppliers to products going out to global automakers.
In a perfect scenario, automotive packaging would last multiple trips, even years, while providing protection to car parts. Then, it would be recycled. But the realities of this sustainable practice are far more complicated than many would imagine. A great deal of material is still being sent to landfills and according to some experts, it may take a thousand years or more to finally degrade.
In addition to plastic and wood, a big concern in our industry is the use of multi-material packaging. Even though we have an excellent recycling stream for corrugated board, a common packaging material, if it is secured to a container with staples, Velcro or rivets, they must be removed. If a shop-floor operator can't easily remove fasteners, the whole container – including the pallet it comes on – goes into the landfill.
My long-time background in sustainable packaging played a role in my involvement in the Suppliers Partnership for the Environment and the new guidelines. As a packaging student at Michigan State University in the late 1980s, I won a contest to create an eco-friendly package for a deodorant brand. While it never made it to store shelves, it was a spark that has motivated me throughout my career.
Today, I help 140 Magna divisions in North America implement packaging standards and improve processes. I'm also Magna's strategy lead globally for standards and execution of packaging guidelines.
The call to action is simple: If we follow the guidelines, we will meet our sustainability goal. Most importantly, we will give our children and future generations the knowledge and the right direction when it comes to protecting the planet.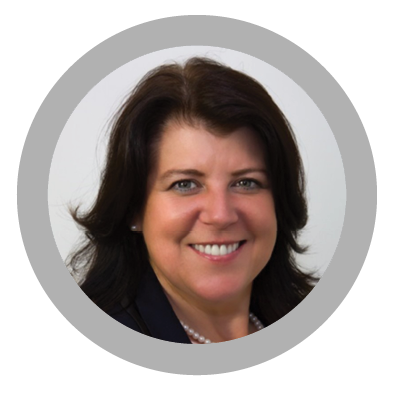 Subscribe to Our Blog
Subscribe today to see how we're making the impossible possible by solving some of the industry's most complex problems.
Thank you for your comment.
There was an error submitting your comment.