Dream big. With us.
Join our team.
The Engineering Center Steyr in St. Valentin, Austria is always looking for talented people to join the team!
We are working in the field of Complete Vehicle Engineering as well as Powertrain Component Development. Our comprehensive testing infrastructure is unique and gives us the opportunity to test components, systems and complete vehicles.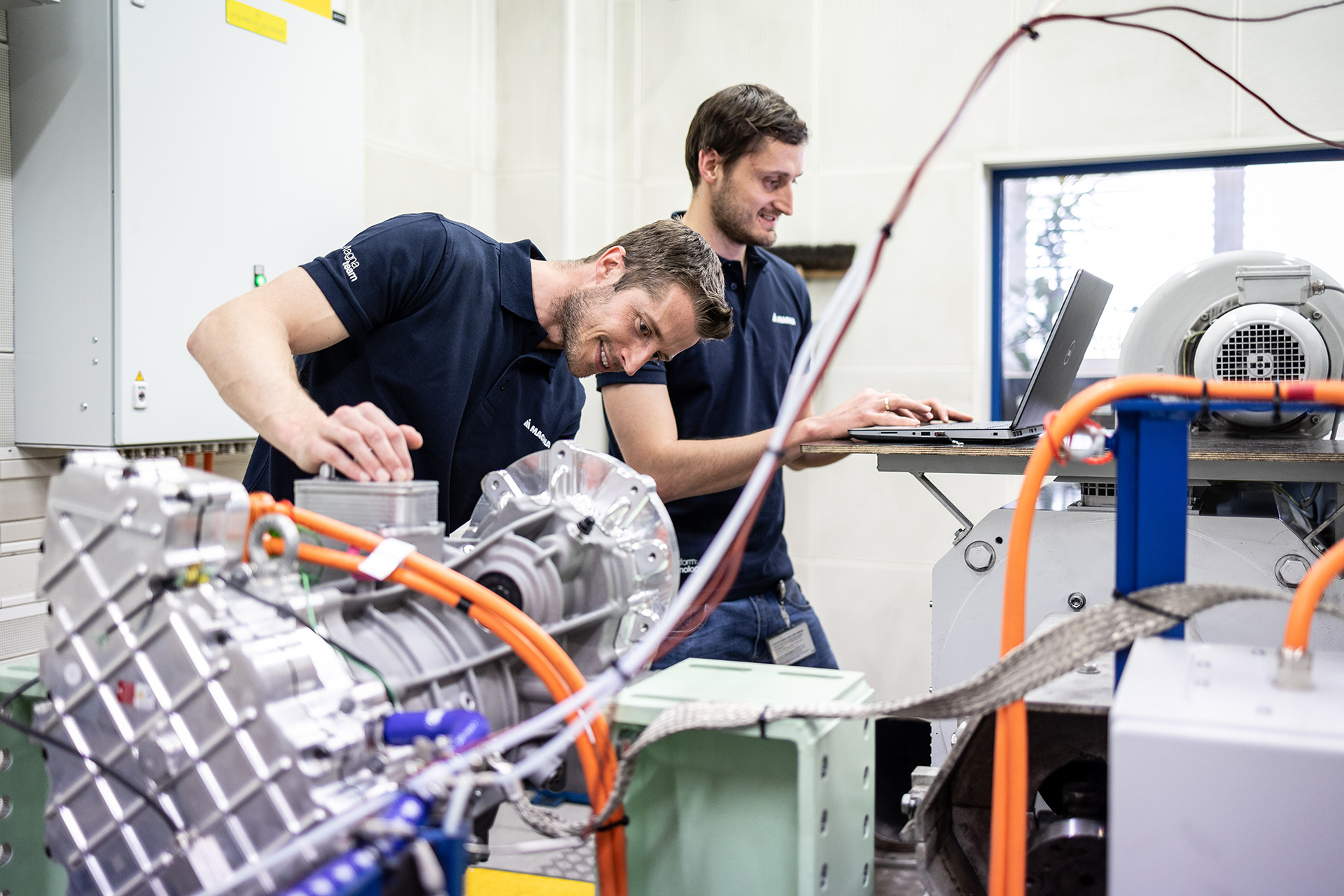 Our External Engineering Services organization is an internationally acknowledged partner for automotive customers in the field of commercial vehicles, (and) off-road vehicles as well as passenger cars.
We are a full-service provider and together with our customers, we are working on the vehicles and mobility of the future.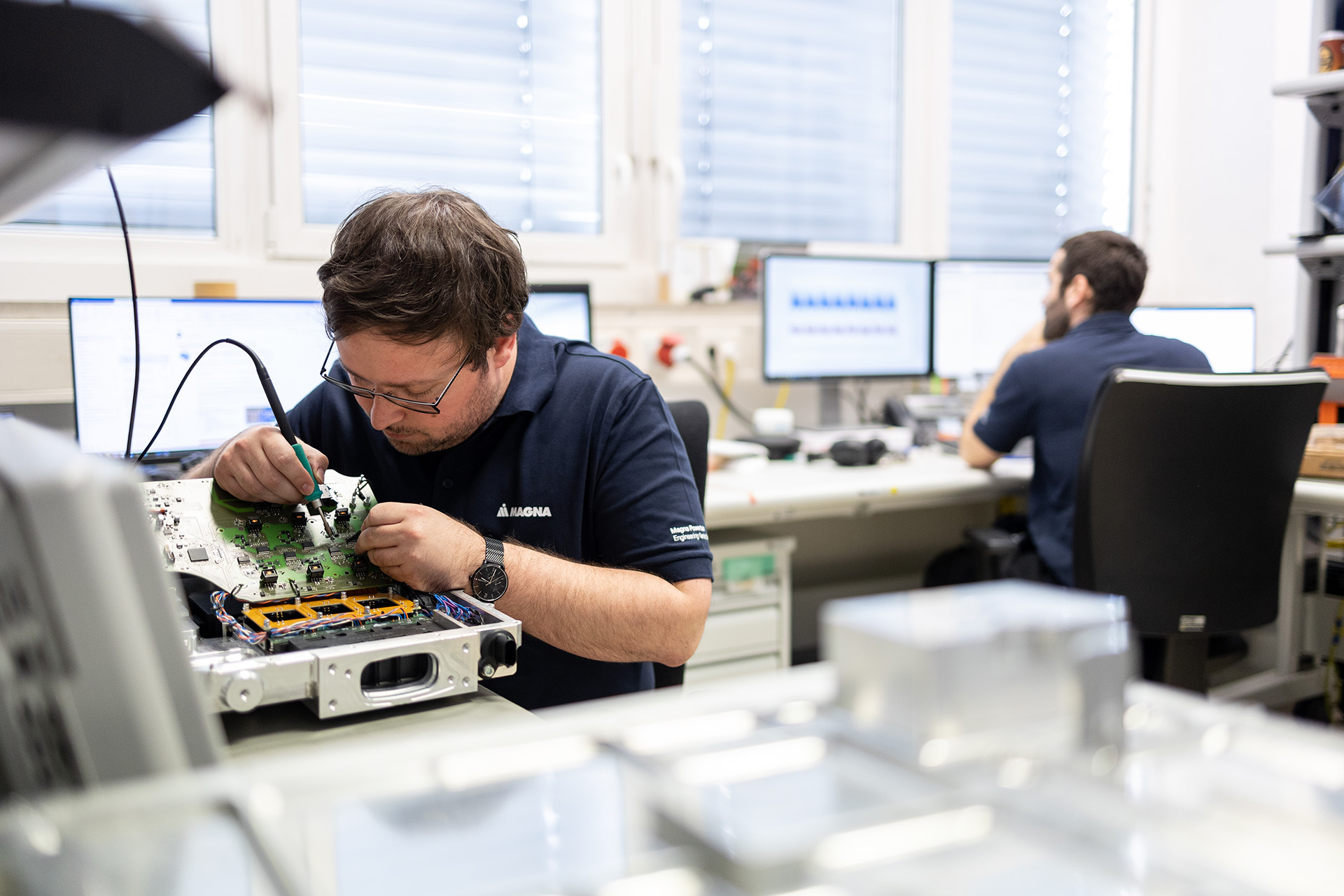 Moreover Sankt Valentin is part of the global acting Magna Powertrain Product Engineering Group for driveline products.
Key focus is the electrified powertrain with the full range of eMotors, inverters, gearboxes and control software engineering for a wide variety of powertrain architectures (P2…P4) for low and high voltage levels.

Dream big. With us.
Join our team.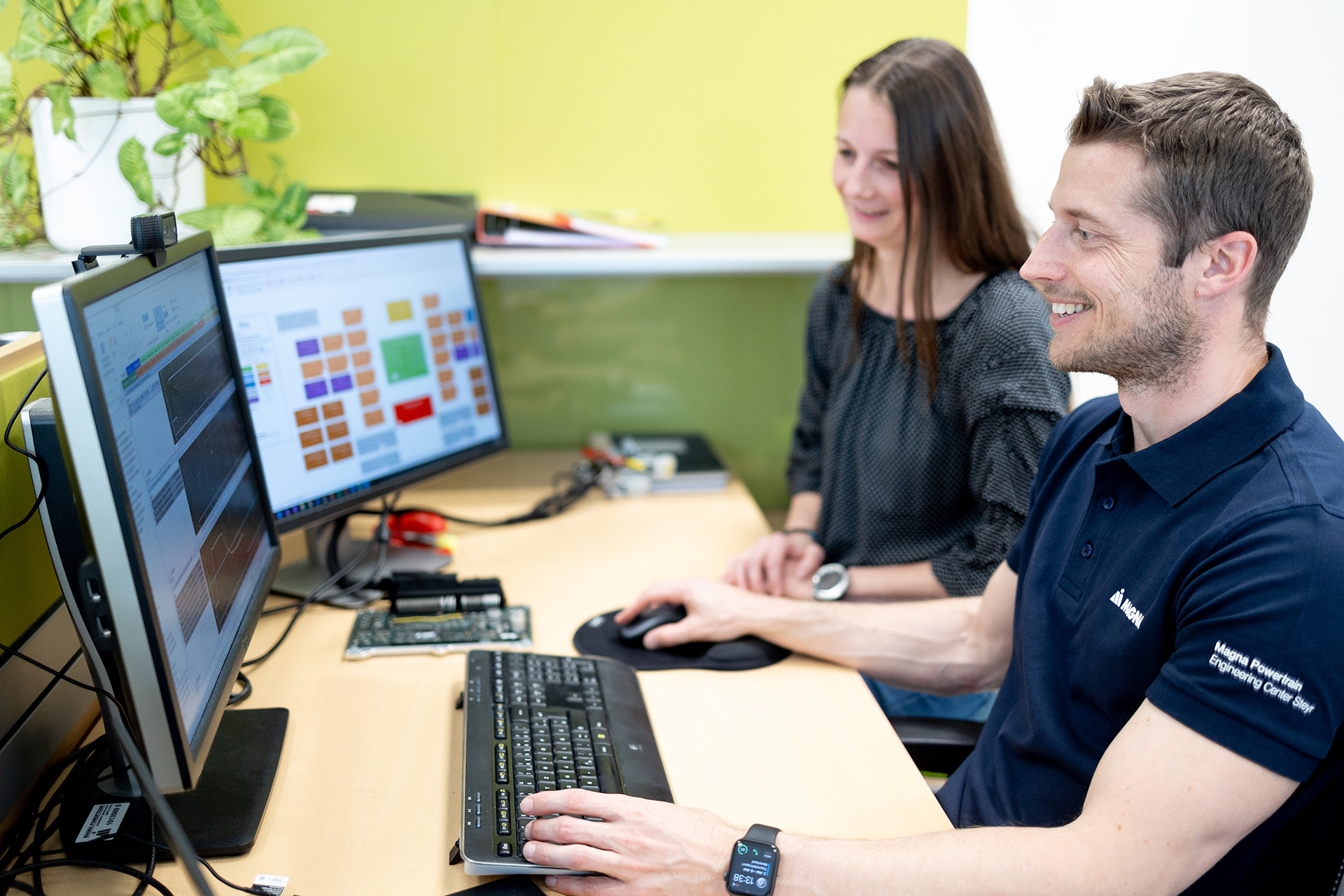 Graduates & Professionals
We offer a wide range of development opportunities as well as an innovative and exciting work environment for technology enthusiasts, from young professionals to experienced experts.​​​​​​​
In order to be able to continue to successfully advance the development of these diverse new technologies for the mobility of the future.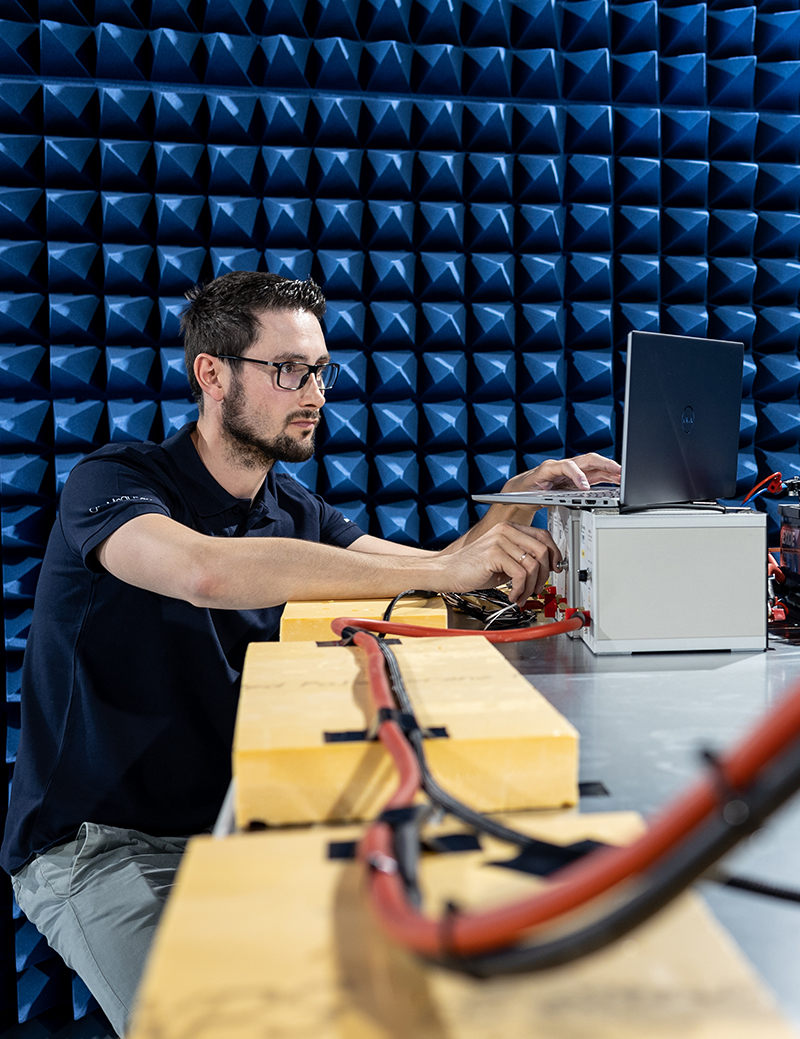 Students
Powerful ideas come from fresh persprectives.
We are offering pupils and students the opportunity to gain initial professional experience during their education as working students or interns as well as it offers support for diploma, bachelor or master thesis. You work independently on tasks together with your internal contact and benefit from the know-how of our experts.
We offer a qualified support and the opportunity to combine theoretical knowledge with practical experience. Specific topics from the departments are advertised on our career portal. You can also upload an unsolicited application, stating your personal focus and areas of interest.
We offer internships during the summer months in our various engineering departments for HTL pupils (3rd grade must be completed/3rd grade and up) as well as for students from technical degrees.​​​​​​​

Want to join our local engineering team,
but have not found a suitable position yet?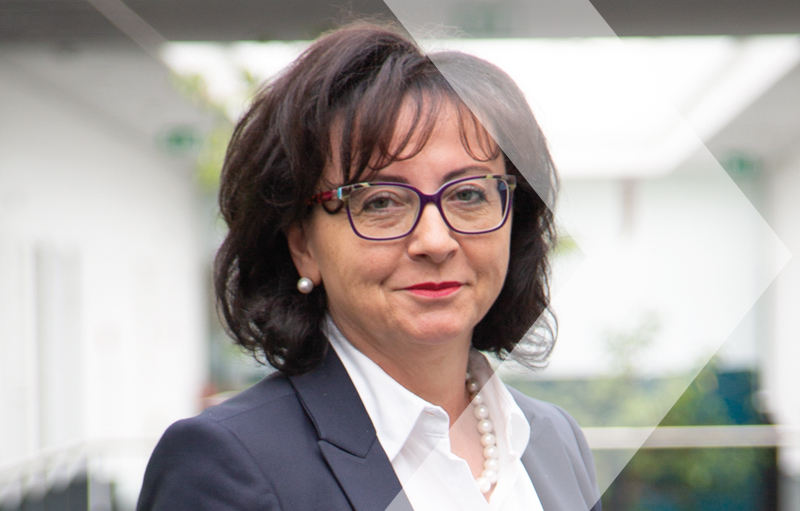 DANIELA
Senior Manager Human Resources
"It's incredibly important to Magna that employees grow within the company, expand their expertise, and have the opportunity to take on responsibility. I was also offered this opportunity, and each step of my career was supported by mentoring that focused on achieving my next set of goals."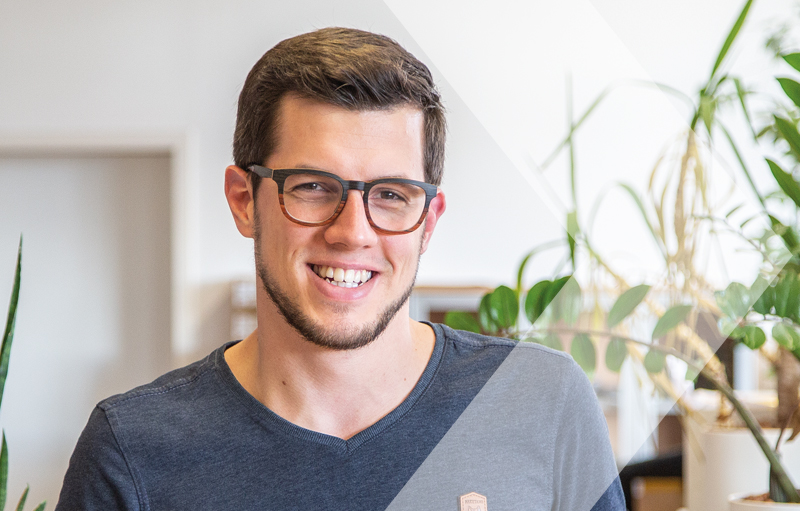 THOMAS
Lead Engineer, Functional Software
"I really appreciate the wonderful working atmosphere as well as the great employee offers. We are offered the chance to participate in countless team events to help us grow together as a department. I also really enjoy the group leisure activities such as our weekly game of beach volleyball. These kinds of activities are exactly why it was so easy for me to integrate into the team when I first started."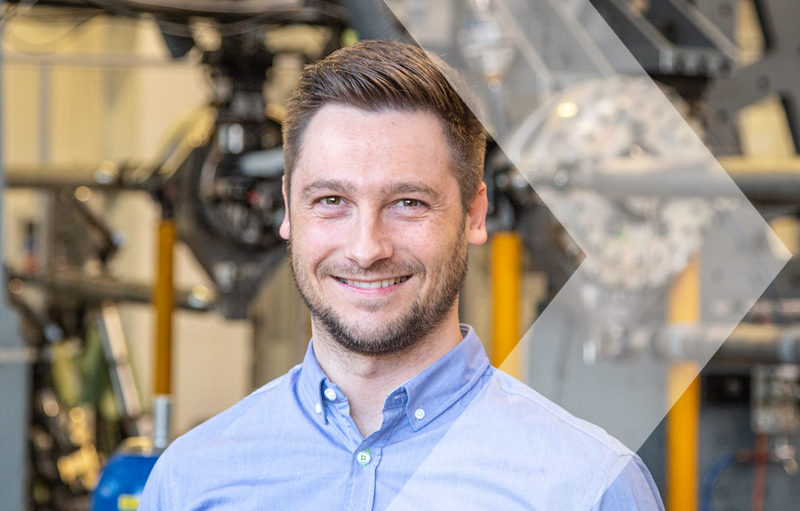 DANIEL
​​​​​​​Senior Manager Fatigue Testing
"I started my career at Magna as a designer 16 years ago. The cross-location talent programs have helped me to develop professionally and personally over the years and to take on a global leadership role. That's why there's all the more reason for me to see it as my duty as a manager to lead by example, to be reliable, and to act with integrity."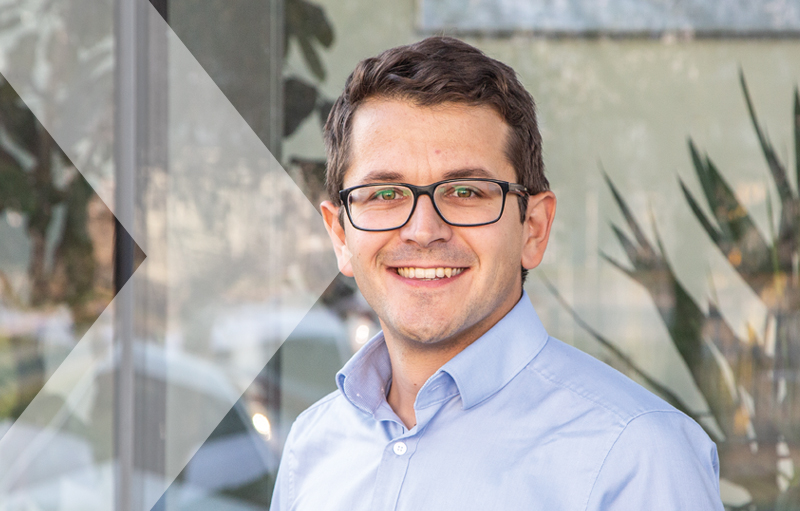 LUKAS
​​​​​​​Program Manager, AE PME
"At Magna Powertrain, we develop the next generation of drive systems for electric and hybrid vehicles. I find it fascinating being able to help shape the future of mobility as part of a young team and at the same time help solve the environmental problems that we're currently facing. On top of that, our work in the field of electromobility is incredibly exciting and varied from a technical point of view."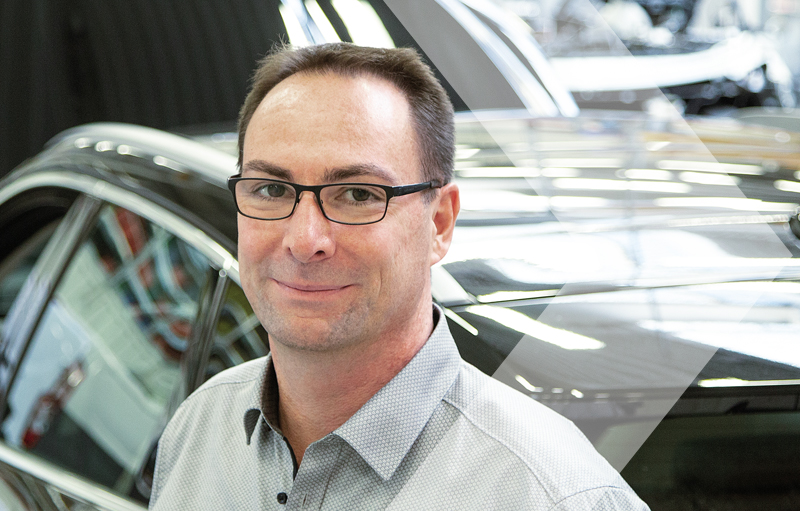 THOMAS
Senior Manager, Vehicle Concept Engineering
"Magna offers excellent development opportunities thanks to its high level of cross-location networking and diverse product portfolio. I myself had the chance to gain insights into different areas and ultimately to take on responsibility for staff."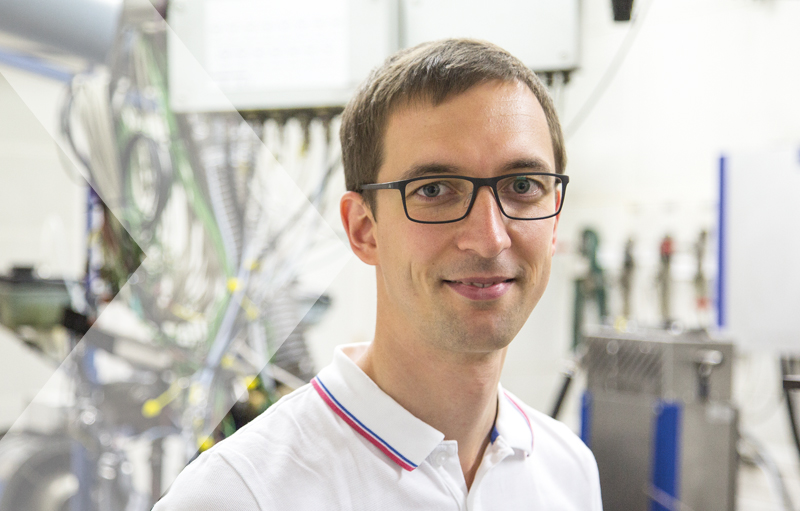 STEFAN ​​​​​​
Manager, Measurement Technology
"I started my career at Magna Powertrain as a working student. This enabled me to get a good insight into the company. I was particularly impressed by how much I was involved in a wide variety of projects right from day one. I can't imagine a better employer because the team spirit and sense of support within the department is great and the work is interesting."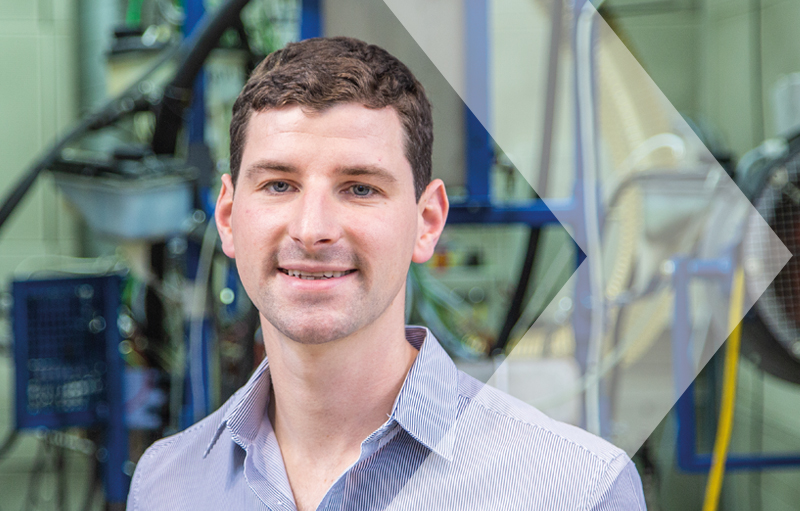 MICHAEL ​​​​​​
Engineer, Engine Systems
"The variety of projects and activities in my field of work means that every day is an interesting and varied one. Together with a motivated and experienced team, we develop cutting-edge engine and hybrid systems in the office, at the test benches, and on our in-house test track. My thesis at ECS laid the foundation for my career at Magna."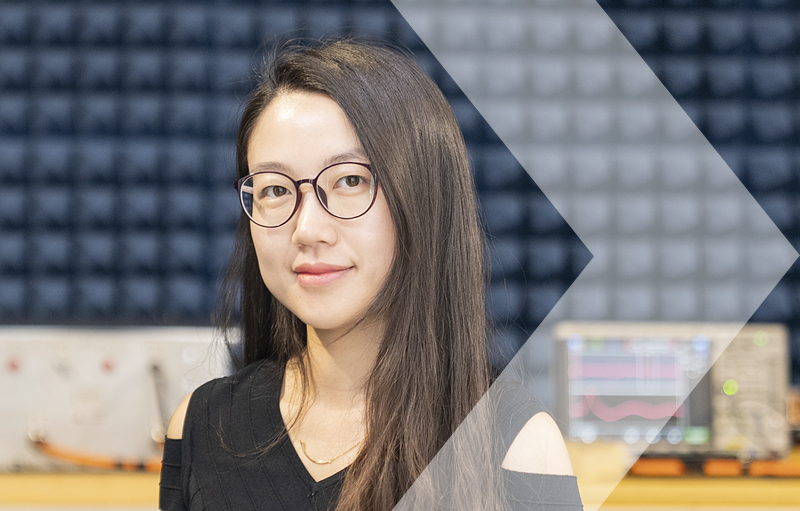 MENGXI ​​​​​​
Engineer, Electromagnetic Compatibility
"I started my career at Magna Powertrain as an EMC Engineer in 2023. I have been positively surprised by the readiness of the company to include diversity in the teamwork. I feel productive and can contribute with my set of skills towards solving problems in electromagnetic compatibility. The company also organizes some amazing team events, such as the Linzathlon. It's great to enjoy outdoor activities with colleagues, having fun and building team spirit.
"
Sustainability
Committed to make a difference.

Contact
​​​​​​​Our recruiting team is available for questions about the application process.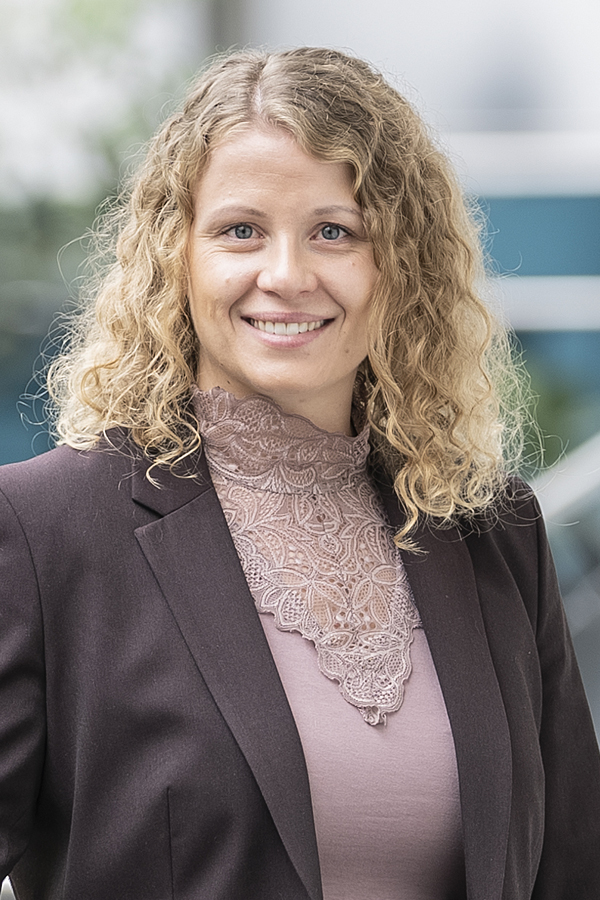 RECRUITING EVENTS
You will also have the opportunity to meet us at numerous job fairs and learn more about our company and the opportunities we have to offer.
Career Fair - Wels Campus
Date & Time: October 11-12, 2023 | 12:00 to 17:00
Location: FH Upper Austria Wels Campus, Building A
More information: Website
FH>>next 2023 - Campus Hagenberg
Date & Time: October 17-19, 2023 | 14:00 to 19:00
Location: FH Upper Austria, Hagenberg Campus, FH 2 Building (Softwarepark 12, 4232 Hagenberg)
More information: Website
JKU Karriertag 2023
COMPANY TOUR
Experience an exciting company tour and get to know our engineering center in St. Valentin!
School classes and student groups are very welcome to visit our site and to learn more about our daily work in the field of engineering and testing. During a two-hour guided company tour an expert will provide more information on the following technical topics:
On-Site proving ground for functional & endurance testing
4WD chassis dynamometer for function, acoustics and emission optimization
Fatigue testing services
Fully automated engine test benches and eDrive test benches
Emission / thermal / NVH test bench
Drivetrain test benches
For more details, please contact:
bettina.grabner@magna.com​​​​​​​​​​​​​​ | +43 7435 501 2302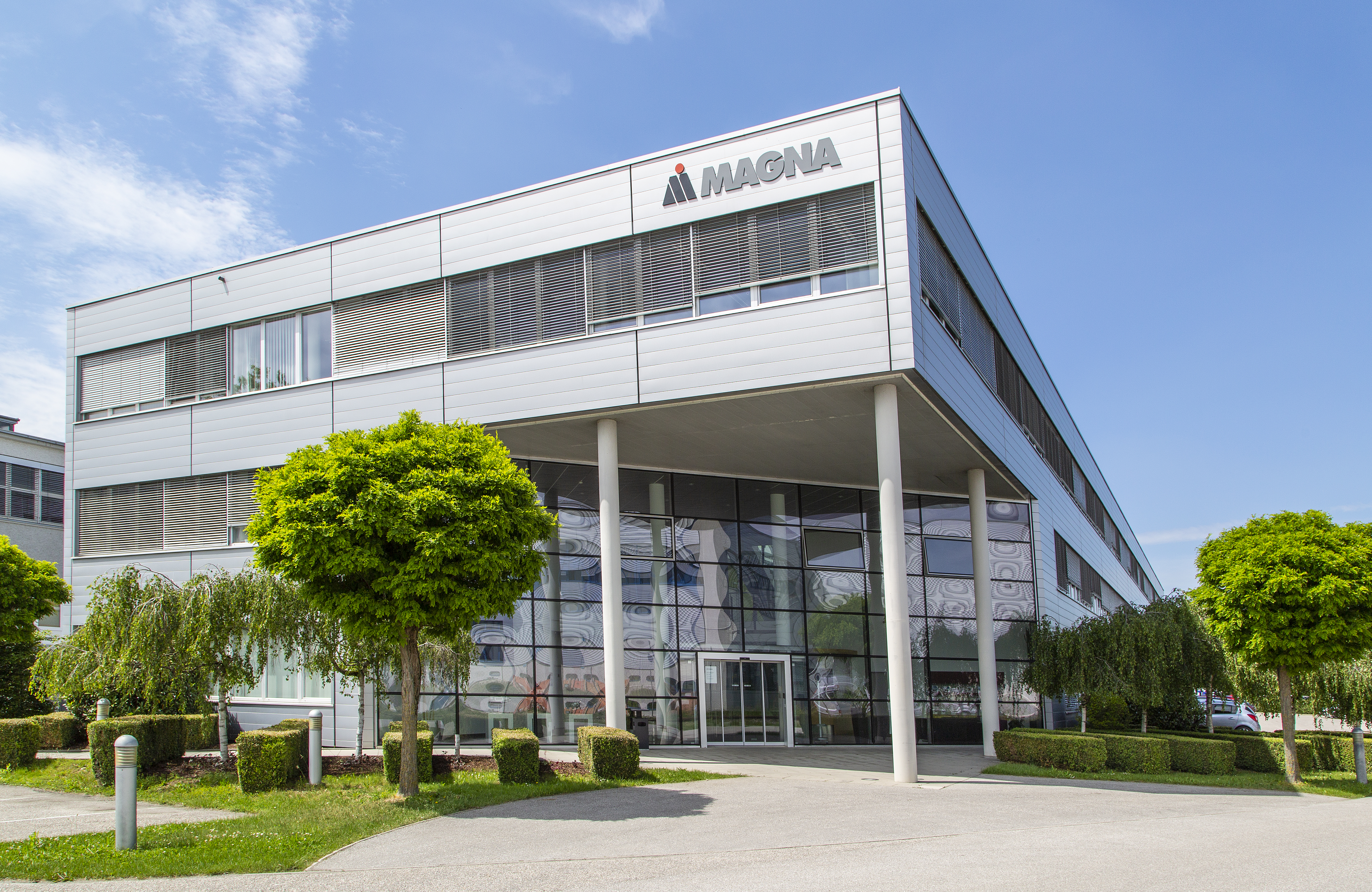 Magna Powertrain Engineering Center Steyr GmbH & Co KG, Steyrer Straße 32, 4300 St. Valentin, AT