News Release - IAA Frankfurt: Magna Shares its Vision for Future Mobility
Magna supports automakers today while developing advanced tech for the future
Autonomy, electrification, smart mobility and lightweighting in Hall 8, Booth D26
Onsite recruiting activities to attract best and brightest talent
Please click HERE for the PDF of the release.
SAILAUF, Germany, August 26, 2019 –Magna is a technology company helping to define and create the future of mobility. As the company delivers innovative products and systems for today it is also developing advanced technologies for the future. The 2019 Frankfurt International Motor Show presents an ideal forum to share the company's vision for the evolving mobility ecosystem. Come visit Magna at Hall 8, Booth D26, to learn what makes Magna different from all other automotive suppliers.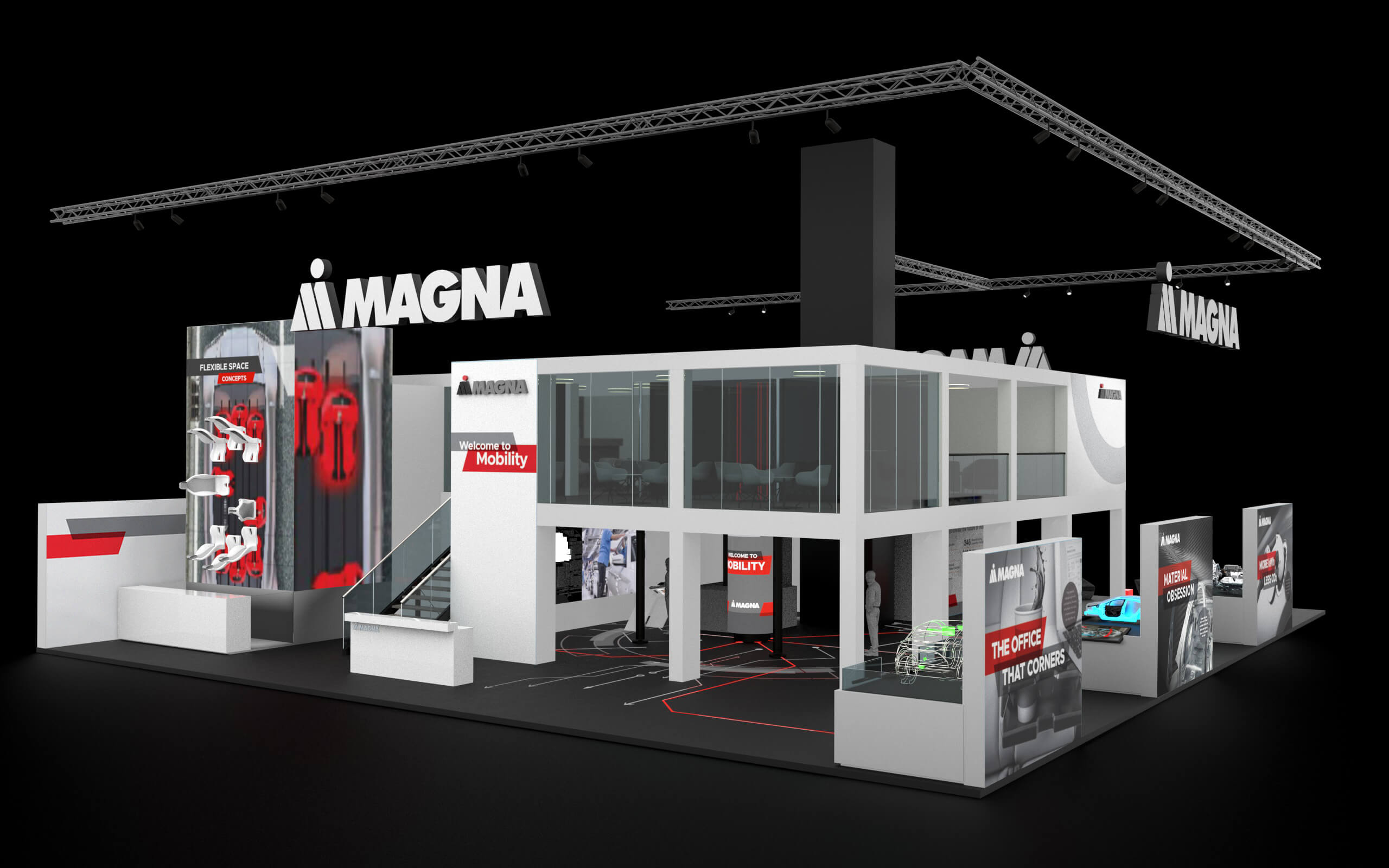 Magna's presence at IAA 2019: Welcome to Mobility.
Magna focuses on four key areas of mobility:
Autonomy - autonomous technology is shifting how we move, work and even play. See how Magna's ADAS technologies are shaping an autonomous future and improving lives.
Electrification - electrification won't happen overnight - and getting there requires more than a single solution. Automakers require modular and scalable electrified powertrain systems to reduce complexity and to power a range of vehicles.

Smart Mobility - as cities and roads change, how we use cars will change too. Magna's smart mobility seating concept is just one example that shows how vehicles can be used and shared differently by making them more adaptable to varying needs - from ride-sharing and family travel to cargo delivery.
Lightweighting - Magna is leveraging new materials and our body and structures expertise to help make vehicles lighter, which contributes to a future mobility world that is autonomous, electric and smart.
"From vehicle function to driver experience, the definition of 'car' is radically changed from what it was a mere generation ago," said Swamy Kotagiri, Chief Technology Officer Magna International. "It no longer suffices to say cars use technology because today's cars are technology – and there is much more to come. In this new era of rapidly advancing mobility, everything Magna pursues – from creating systems and products to offering industry-leading perspectives – enables new mobility technologies to perform at the highest possible levels."
In addition to the technology exhibits, during IAA's public days Magna will focus on talent acquisition and recruiting at its booth, a complement to the company's Engineer/Code Your Way to a Job campaign, an initiative that focuses on engineering and technical opportunities at Magna.
Visit www.magna.com or follow Magna on Facebook and Twitter for more updates throughout the 2019 International Motor Show.
TAGS
Frankfurt International Motorshow, IAA, new mobility, mobility of the future
INVESTOR CONTACT
Louis Tonelli, Vice-President, Investor Relations
louis.tonelli@magna.com, (+1) 905.726.7035
MEDIA CONTACTS
Tracy Fuerst, Global Director of Corporate Communications & PR
tracy.fuerst@magna.com, (+1) 248.631.5396
Rej Husetovic, Director Corporate Communications & Media Relations Europe
rej.husetovic@magna.com, (+49) 6093 9942-5056
ABOUT MAGNA
We are a mobility technology company. We have more than 168,000 entrepreneurial-minded employees and 347 manufacturing operations and 92 product development, engineering and sales centres in 28 countries. We have complete vehicle engineering and contract manufacturing expertise, as well as product capabilities which include body, chassis, exterior, seating, powertrain, active driver assistance, electronics, mirrors & lighting, mechatronics and roof systems. Magna also has electronic and software capabilities across many of these areas. Our common shares trade on the Toronto Stock Exchange (MG) and the New York Stock Exchange (MGA). For further information about Magna, visit www.magna.com.
# # #
THIS RELEASE MAY CONTAIN STATEMENTS WHICH CONSTITUTE "FORWARD-LOOKING STATEMENTS" UNDER APPLICABLE SECURITIES LEGISLATION AND ARE SUBJECT TO, AND EXPRESSLY QUALIFIED BY, THE CAUTIONARY DISCLAIMERS THAT ARE SET OUT IN MAGNA'S REGULATORY FILINGS. PLEASE REFER TO MAGNA'S MOST CURRENT MANAGEMENT'S DISCUSSION AND ANALYSIS OF RESULTS OF OPERATIONS AND FINANCIAL POSITION, ANNUAL INFORMATION FORM AND ANNUAL REPORT ON FORM 40-F, AS REPLACED OR UPDATED BY ANY OF MAGNA'S SUBSEQUENT REGULATORY FILINGS, WHICH SET OUT THE CAUTIONARY DISCLAIMERS, INCLUDING THE RISK FACTORS THAT COULD CAUSE ACTUAL EVENTS TO DIFFER MATERIALLY FROM THOSE INDICATED BY SUCH FORWARD-LOOKING STATEMENTS. THESE DOCUMENTS ARE AVAILABLE FOR REVIEW ON MAGNA'S WEBSITE AT WWW.MAGNA.COM.