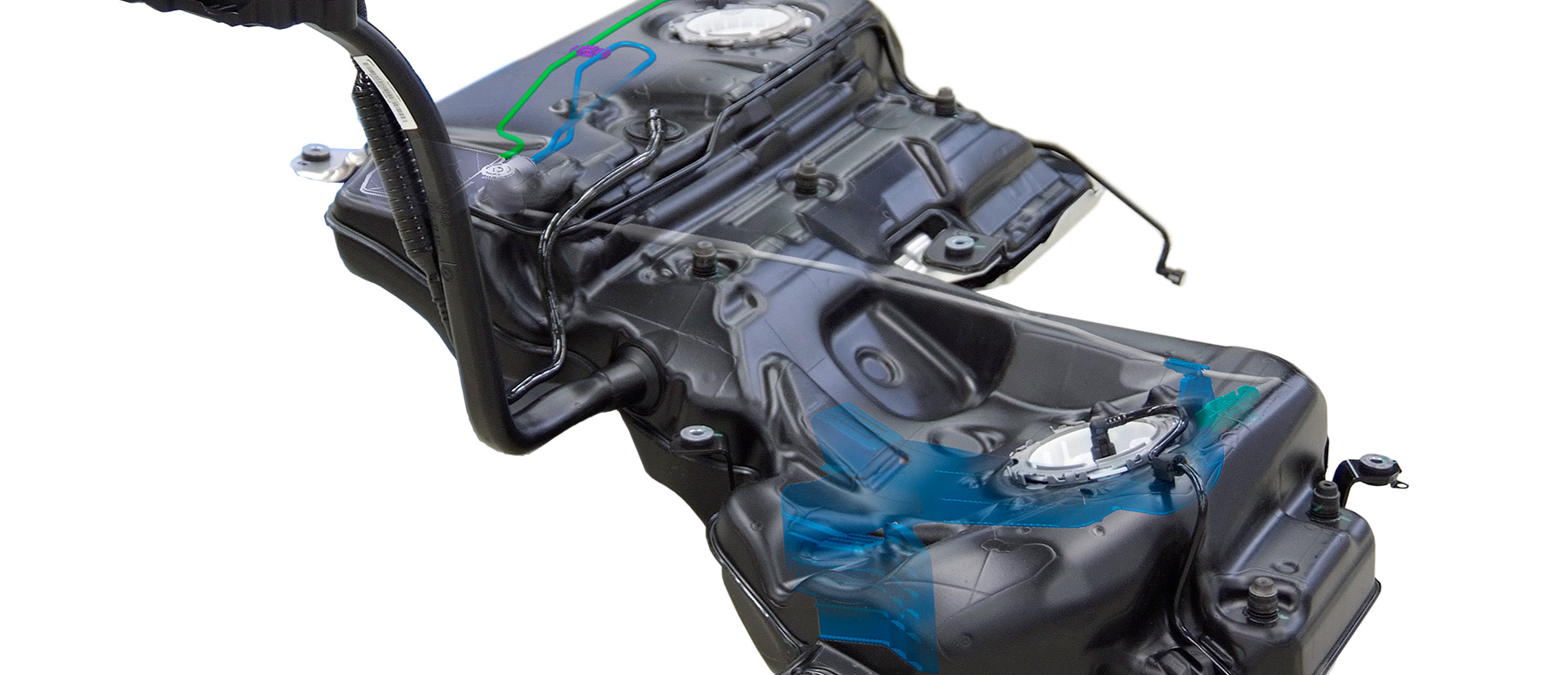 Complete Vehicle Expertise, Right Down to the Fuel System
At Magna, we are experts when it comes to meeting OEMs' exact requirements with our high-quality fuel systems for passenger cars and commercial vehicles. Our success is built on decades of experience in the automotive industry, comprehensive vehicle engineering expertise, and the latest production technologies. We never stop developing our processes and materials, and this commitment to constant innovation helps us translate our competitive edge into real benefits for our customers.
Passenger Car Fuel Tank Systems
Driving Forward Fuel Tank Systems for the Global Market
Magna is an independent, global leader in the automotive sector, and a key partner for a wide range of OEMs. We have decades of experience producing fuel tank systems at high volumes, and we make sure our customers get the benefit of that experience. We understand the automotive industry's exacting quality requirements and can deliver comprehensive and customer-specific solutions, all backed by the very latest production techniques and state-of-the-art facilities.
Fully-Compliant Systems for Long Range and Reduced Production Complexity
When it comes to meeting the dynamic demands of the truck market, OEMs are facing multiple challenges. They are expected to make their production processes more efficient just as new legislation is increasing product complexity. The space set aside for tanks and components is precisely calculated, and has to be utilized to the fullest. Magna is a reliable, expert partner for commercial vehicle solutions, from our standard steel or aluminum truck tanks to the innovative Combi Tank, designed to carry diesel and urea, and a full range of related products, such as our Integrated Tank Carrier and our Fuel & Fueling Supply System. Magna can provide everything you need under one roof, and we take responsibility for the whole development process – from the initial concept right through to the final product.
The Global Leader in Fuel Tank Systems
As the world's leading independent engineering and manufacturing partner for OEMs, Magna relies on its many years of experience mass-producing components for fuel tank systems to maintain its competitive edge. We understand the automotive industry's exacting quality requirements, and our global manufacturing expertise and state-of-the-art production facilities mean we can provide comprehensive, bespoke solutions for our customers.
Alternative Energy Storage Systems
Innovating for the Future of Mobility
Our innovation strategy is focused on customer requirements and brand-defining features. Our extensive project management experience, our company values, and our commitment to flexibility are all reflected in our innovative portfolio. We are focused on initiatives designed to make individual mobility more environmentally friendly, and specialize in projects that use fossil fuels as efficiently as possible, thus reducing overall fuel consumption.