Complete Vehicle Manufacturing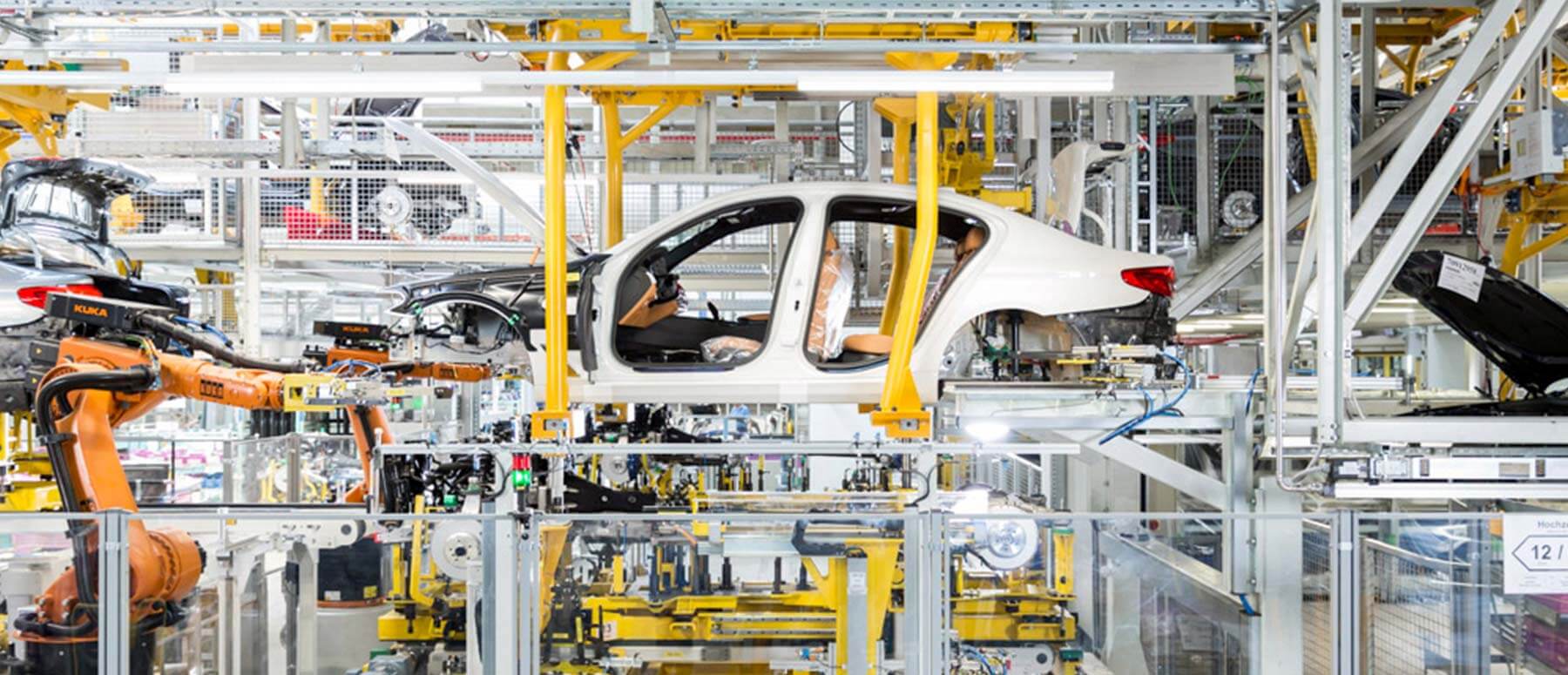 How to start production on time and get your vehicle on the road - without using up valuable production capacity.
Over the years, 32 different models have rolled off our production lines in various quantities, making a total of more than 4 million vehicles. Our state-of-the-art facilities can accommodate vehicles with conventional, hybrid and electric powertrains, sometimes on the same production lines, providing versatility no other independent manufacturer can match. Magna manufactures complete vehicles to world-leading standards, and we do it in a sustainable factory — our production processes is carbon-neutral since 2022.
Take the 360° virtual tour for exclusive
insights into our manufacturing facilities!
Complete Vehicle Manufacturing
As one of the world's leading independent contract manufacturers, Magna is a key strategic partner for a host of global OEMs. Thanks to our comprehensive automotive expertise, flexibility, and experience of working with a wide range of OEMs, we are uniquely positioned to support traditional automakers whenever they need extra capacity, and to help New Entrants to the automotive industry get their latest products on the road.
The automotive market is disrupted by new technologies in the fields of alternative propulsion systems and autonomous driving. Various new players have entered the market with innovative vehicle concepts. Yet, launching a vehicle successfully in time is not an easy task. It requires a competent engineering and manufacturing team following proven processes in a high-quality production environment, including production plants, and a reliable supplier and distributor network.
Magna is the first and only automotive supplier that provides complete vehicle engineering and manufacturing in a one-stop shop. With our 120 years of automotive experience, we have established a global network of partners and suppliers. Magna has developed more than 40 complete vehicles and derivatives and produced about 4 million vehicles. By having reliability as our main concern, we were able to guarantee that every project so far has started on schedule.
Vehicle portfolio extension with minimal effort
Automakers faces challenges in the form of two major market requirements. The first of these is that strong competition, along with government regulations, are forcing them to develop and produce vehicles faster and at lower cost. As a solution to this, more and more are using global platform sharing. The second challenges is that customers are demanding a large variety of models to meet their need for customized solutions. Fulfilling both requirements results in a large amount of organizational effort and financial investment that is hardly profitable.
Magna has been supporting different OEMs and new entrants in this challenge. We can provide our customers with tailored solutions. Magna has so far been able to guarantee every single planned SOPs, which indicates our reliability and expertise when it comes to manufacturing complete vehicles.
World-Class Body Manufacturing
Magna can manufacture the complete range of bodies, covering everything from steel constructions to multi-material structural bodies and all-aluminum models. Our digitalized and flexible automation solutions ensure short integration times, even when making changes to existing body-in-white production processes. Our innovative use of state-of-the-art technology and an array of virtual tools, including simulations, help us integrate new products faster than ever before.
High-Tech, High-Quality Finishing
Our paint shop is renowned for providing maximum flexibility, multi-material capability, and unbeatable quality. Our automated processes ensure your project will be delivered quickly and efficiently, whether it's a small production run or a high-volume order. With Magna, anything is possible: from customized paint designs, to unique paint effects (including pearl coat, clear lacquer and matt finishes) to contrasting colors for roofs and doors, your wish is our command!
Flexible Assembly Services from a World-Class Manufacturer
We offer an extensive range of vehicle assembly services, and we can even assemble multiple models from one or more OEMs on a single assembly line. Our intelligent shift patterns give us the flexibility to respond quickly to changing customer requirements and volatile demand. With decades of know-how, we are experts in integrating complex systems (including alternative drive systems and roof systems), as well as when it comes to assembling custom and special-purpose vehicles.
We help our customers improve their competitiveness and earnings potential. Our range of products covers flexible workflow and process planning, as well as the full range of optimization-related activities.