Conventional and Mild Hybrid Powertrain Technologies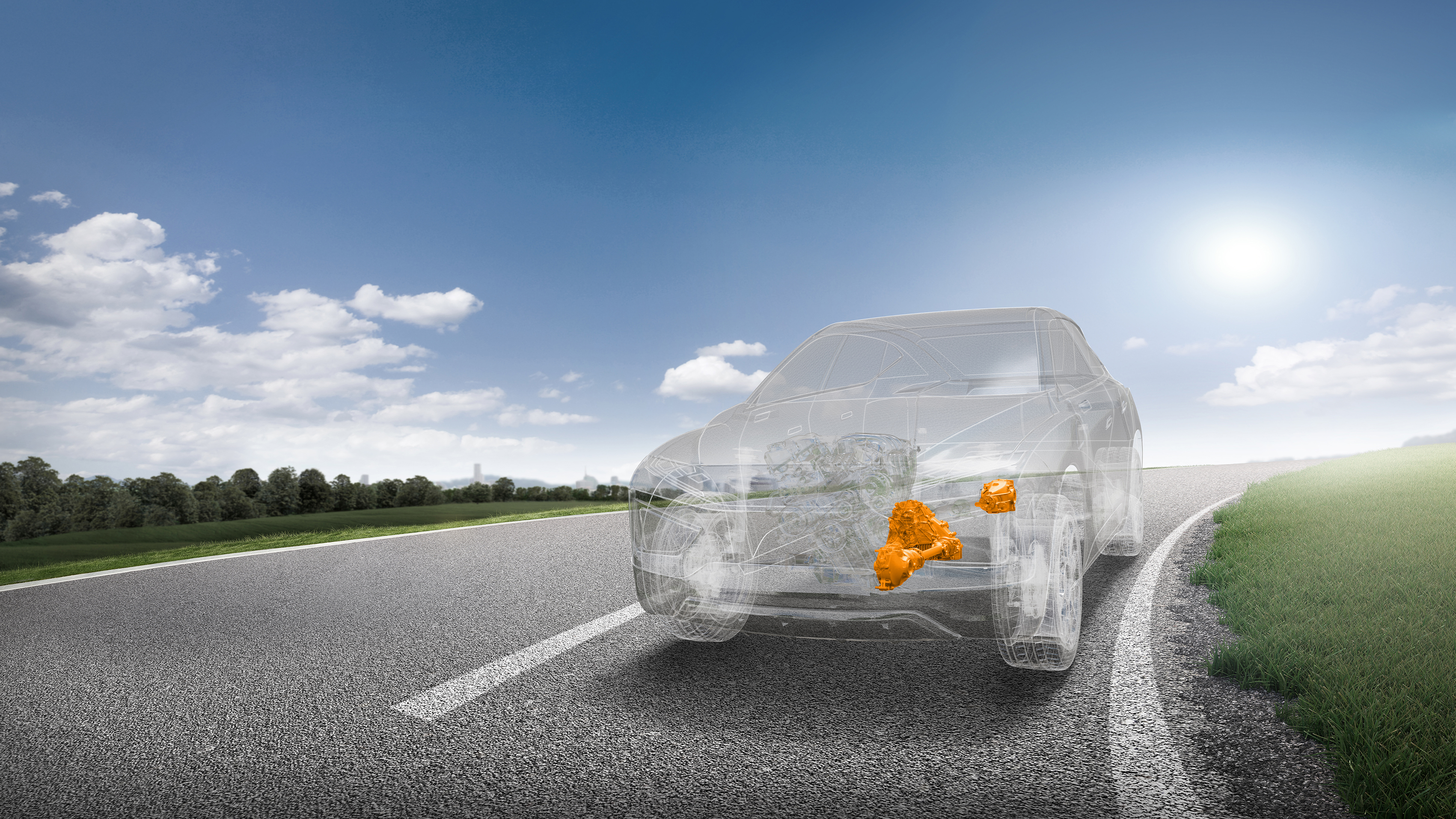 Electric Drives are our way into the future.
Efficient conventional drives are in our DNA.
Although market trends show a clear shift towards electrified vehicles, the share of conventional powertrain systems will still be globally significant during the next decade. Therefore, Magna continues to work intensively on efficiency improvement of all conventional and mild hybrid drivetrain solutions. Being a long-term premium supplier for the global automotive industry, we have broad experience and a unique market position. With this expertise, our innovations contribute to the overall performance of the vehicle with any type of powertrain, always pushing to the next level of CO2 emissions reduction.
With the purpose of tailoring to global market needs, Magna supports this development with innovative, efficient, and cost effective advanced all-wheel drive (AWD) and four-wheel drive systems (4WD), in addition to disconnect systems, manual transmissions (MT), dual-clutch transmissions (DCT), and mild hybrid solutions (HDT 48V).
Our field-tested mild hybrid systems provide an answer to multiple existing challenges, like legislation driven CO2 reduction and high-cost pressures. Such systems support high-volume applications of electrified drivelines as well as fleet average targets at reasonable costs. Mild hybrid systems also achieve improved driving dynamics through electric torque vectoring and traction support. These systems even enable functions like autonomous electric parking.
Hybridized Dual-Clutch Transmissions 48V
The scalable mild hybrid transmission solutions, range from various hybridized dual-clutch to cost-efficient hybridized manual transmission solutions. 
Find out more about our hybrid transmissions and download the Deep Dive content:
Dual Clutch Transmissions
Magna dual-clutch transmissions offer the best driving comfort, top-of-the-line efficiency and supercar driving dynamics. Intelligent software ensures that while one gear is active, the next is already preselected. During gear changes, two clutches are actuated alternately. This allows seamless shifts without torque interruption, speeds up gear change and avoids the jolt associated with regular automatics.
Compared to conventional automotive transmissions with torque converters, dual-clutch transmissions are about five percent more economical and in some driving cycles and vehicles even more than 20 percent.
Modular Manual Transmissions
Magna manual transmissions are designed according to a modular concept. By varying the number of speeds and the maximum torque density, we can apply one layout to numerous engines. In addition, we continuously optimize all elements of transmission design, from bearings and sealings to power density and fuel efficiency. Consequent weight reduction rounds off our endeavour to make our manual transmissions as efficient as possible.
For passenger cars as well as light commercial vehicles, we build inline transmissions for rear and four-wheel drives; transaxle longitudinal transmissions for front-wheel, rear-wheel and all-wheel drive; as well as transaxle transmissions for front-wheel or all-wheel drive.
Dynamic Performance On and Off Road
We offer highest performance in the most dynamic driving situations, reliability for extreme requirements in offroad operation and increased safety through best traction reliability. Magna's transfer case systems are designed to meet the customer's needs under various driving conditions. Combined with optimized front axle drives with low weight and small packaging, four-wheel drive (4WD) systems by Magna meet the demand for best-in-class fuel efficiency for each application.
All-Wheel Drive for Every Condition
Today's all-wheel drive (AWD) systems need to be light, easy to handle and fully adaptable to various driving conditions without sacrificing traction, performance or safety. Magna's solutions are built to meet the requirements of our customers. To achieve the best results for each driving situation, Magna combines Power Take-Off Units (PTU), AWD couplings and rear-axle drives to complete AWD systems.
Better Fuel Efficiency with Fast Disconnect
Magna Flex4™ is a preemptive disconnect system which greatly increases the fuel efficiency of all-wheel and four-wheel drive vehicles. With its fast and seamless reconnect process, it responds immediately to optimize vehicle safety, traction and dynamics. Disconnect systems help to improve fuel efficiency by engaging the all-wheel drive (AWD), four-wheel drive (4WD) system only when needed, thus providing significant fuel savings.
Discover Our Deep Dive Content
by Magna
Explore Our Electrified Powertrain Systems
by Magna