EtelligentEco
PHEV Powertrain Solution
A New Benchmark for Efficient Plug-In-Hybrid Technology
Magna's new plug-in hybrid powertrain system, called EtelligentEco, enables up to 38% less greenhouse gas (GHG) emissions in real-world operation, compared to current plug-in hybrid production vehicles. One important contributor to this is its ability to consider the regional electricity supply that is available for recharging- preferring recharging stations supplied with power from green sources such as wind or solar.
So far, plug-in hybrids are capable of emission-free electric driving only for short distances, while for long distances they are supported by their combustion engines. EtelligentEco offers a much-improved electric range with uncompromised performance during all-electric driving. An intelligent connected operating strategy combined with our dedicated hybrid drive, the DHD Eco, all play a decisive role in this.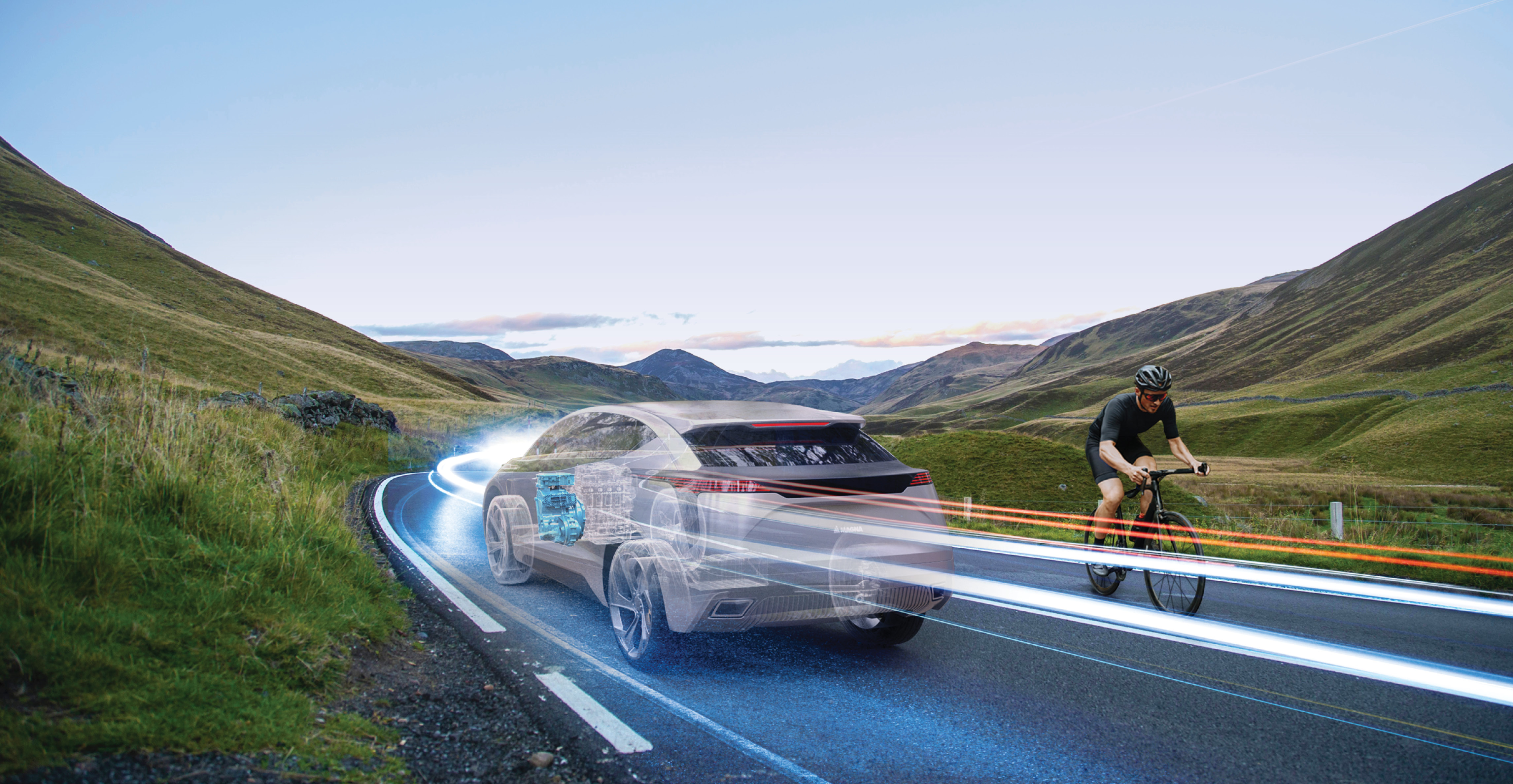 tbd – Headline for the Eco Whitepaper
Short Introtext for Whitepaper.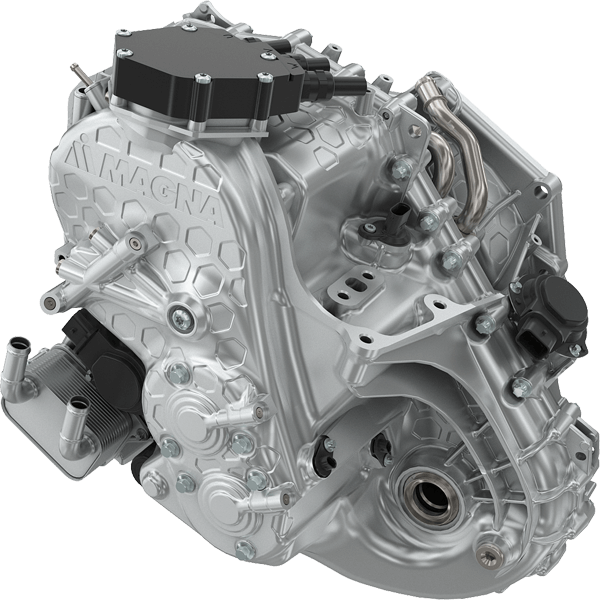 Front Axle

DHD Eco – the next-generation hybrid drive
Software/Controls
drive controller
operating strategy
Connected PHEV Powertrain Solution - with Full Drivability in Electric Mode
Enables -38 % CO2 emission for vehicles in real world driving situations.
It makes high-volume PHEVs with front-wheel drive more range- and cost-efficient by using an advanced operating strategy.
This technology demonstrator is fully scalable with a gasoline engine and a dedicated hybrid drive (DHD) at the front. The DHD Eco, the integrated e-motor, inverter and hybrid manager are developments of Magna.
Competitive advantage/differentiators
Intelligent operating strategy for real world drive optimization
Best-in-class efficiency leading to extended range and reduced operating costs
Best-in-class torque-to-weight ratio
Integrated system with compact design and no increase in packaging length
Applications/benefits
Adjustable drivability by software and clutch modulation, and customizable driving modes
Charge at standstill and creep
Scalability allows for customized applications
Explore Our Electrified Powertrain Systems
by Magna