EtelligentForce
BEV Powertrain Solution
The Advanced BEV Solution for Pickup Trucks and Light Commercial Vehicles
Please note:
These products are only available for OEM`s (automotive manufacturers) and are not sold to retail/end customers.
The Magna EtelligentForce is a battery-electric 4WD powertrain system for pickup trucks and light commercial vehicles, designed to maintain these vehicles' full capabilities and not compromise payload or towing capacities.
An intelligent operating strategy controls the two eDrives, which include an eDS Mid+ at the front and our eDS eBeam at the rear, both featuring next-gen eDrive technologies.
Magna's eBeam drops into place of traditional beam axles, reusing existing suspension and brake systems, and preventing the need for expensive restructuring of existing truck platforms - speeding the transition towards electrification of these vehicle segments.
Businesses can deliver goods and services without worry, and consumers can put these trucks to work as they have always done- whether on the construction site or on route to their favorite vacation destination. All while preserving the environment with zero emissions.
Thus, Magna's EtelligentForce fully electric powertrain system for trucks delivers all of the capabilities that owners are familiar with in any driving situation and condition.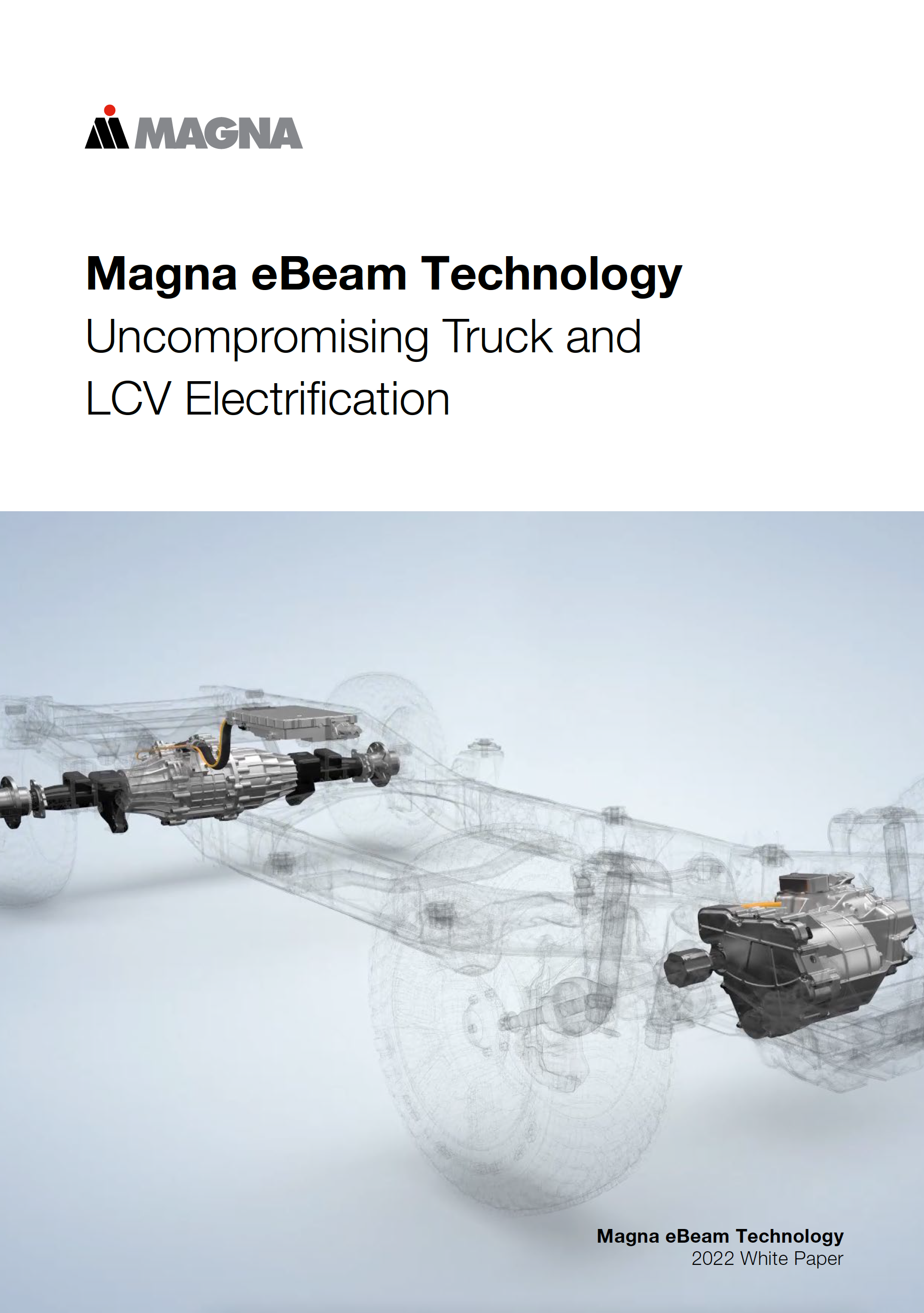 Technical Paper:
Magna's eBeam Technology: Uncompromising Pickup Truck and LCV Electrification

Learn more about the Magna eBeam that powers our EtelligentForce BEV demonstrator. Explore how its beam axle design allows for a drop-in electrification solution in pick up trucks and commercial vehicles, providing uncompromised towing and payload.

To receive a download link for the technical paper, enter your details into the fields below. The download link will be sent to your email address. The technical paper will be provided in English and Chinese.
tbd – Headline for the Eco Whitepaper
Short Introtext for Whitepaper.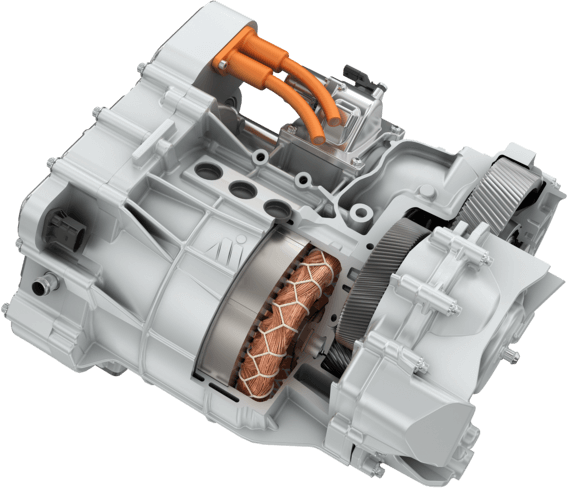 Software/Controls
drive controller
operation strategy
optional decoupling strategy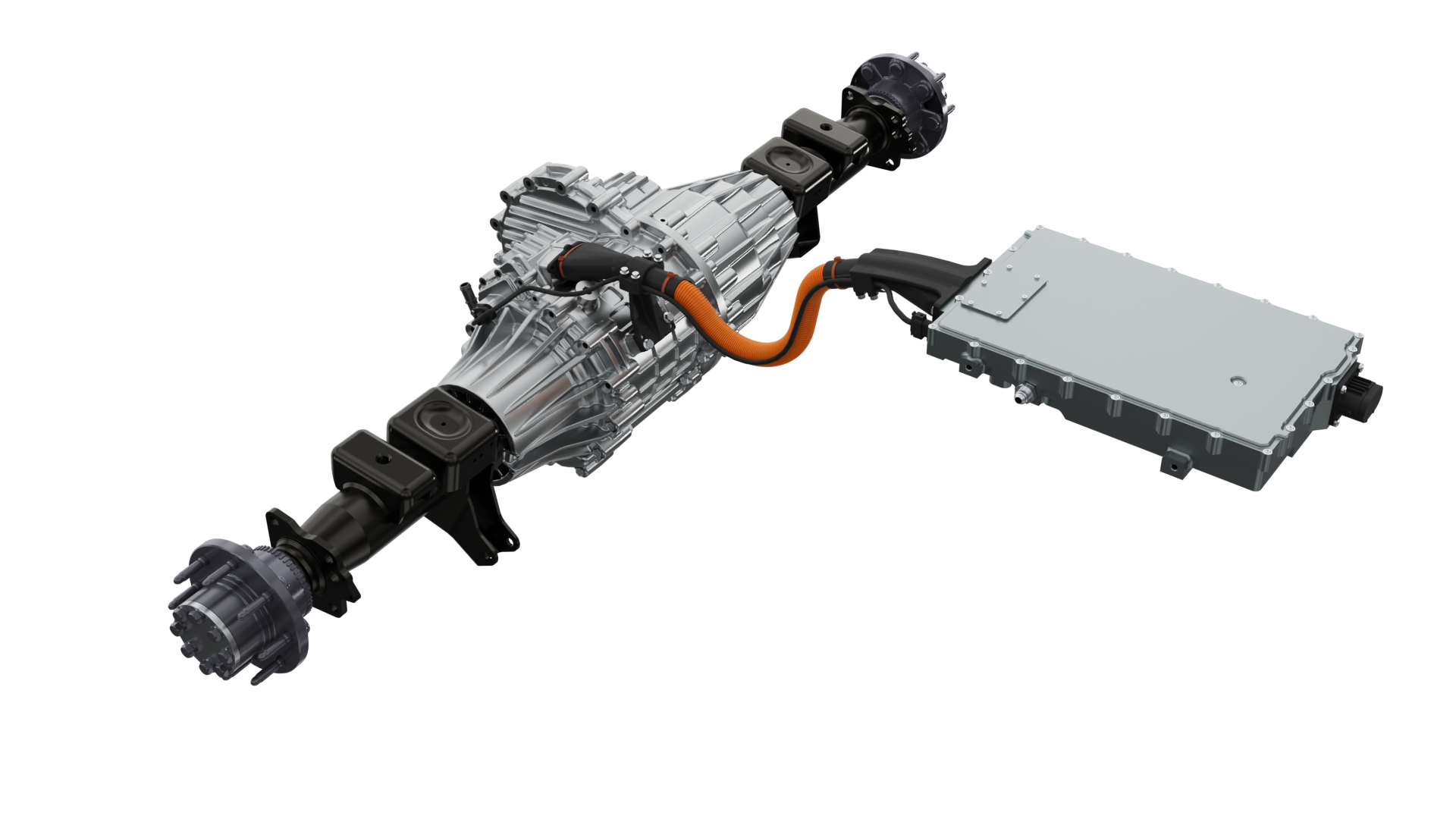 Powerful BEV Drivetrain Solution for Passenger Trucks and Light Commercial Vehicles
The EtelligentForce is a technology demonstrator with Magna's eDS Mid+ DCU at the front drive and game-changing eBeam electrified beam axle at the rear, with an electric locking differential.
Competitive advantage/differentiators

eBeam technology is a direct replacement for traditional beam axles, requiring no restructuring to existing architectures
Utilizes existing suspension and brake systems designs, resulting in no compromise of payload or towing capacities
Decoupling capability of front axle

Applications/benefits

Totally customizable w/o need for architectural changes

Structure-oriented design for high-payload vehicles with continuous-duty usage, engineered to work as hard as trucks always have. Scalable design is applicable to passenger pickup trucks and light commercial vehicles.



Explore Our Electrified Powertrain Systems
by Magna