Powertrain Testing Services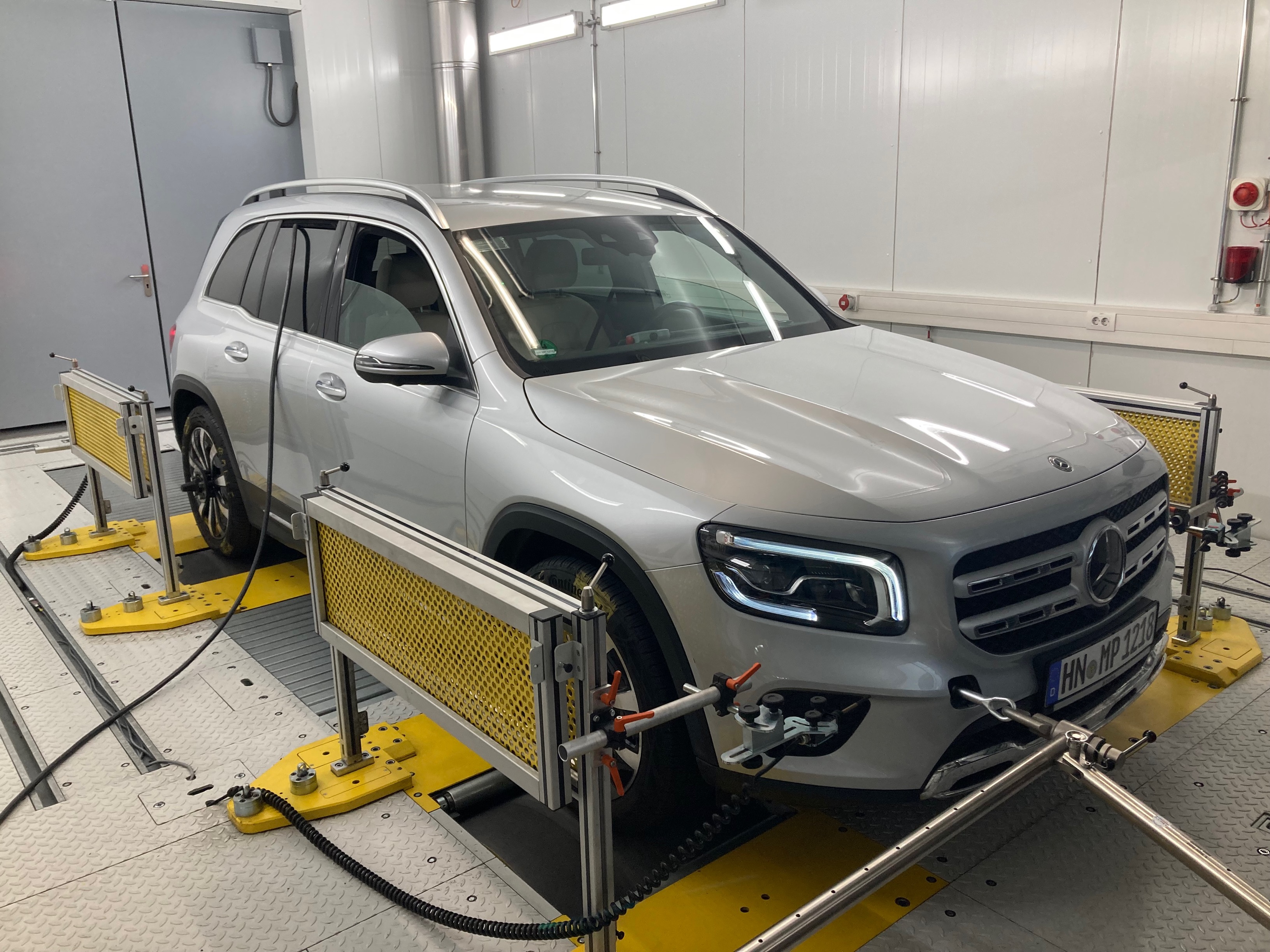 Magna Powertrain Testing Services
Our service portfolio is divided into the areas of endurance testing, component testing, metrology and materials testing, and materials analysis.
Testing Services is your reliable partner in the areas of testing, materials and failure analysis, and metrology. We offer a wide range of services. This includes endurance testing of multi-speed transmissions and e-axles, component testing and vehicle testing on the climatic roller test rig. In the materials laboratory, we can provide support mainly on metallography, mechanical testing methods, non-destructive testing methods and spectral analysis, among many other tests. Our metrology department is specialized in complex metrology tasks. Strain gage application, telemetry and calibration of measurement systems are just a few examples.
Endurance Testing
Endurance testing is a critical aspect of vehicle and system testing. Magna has decades of experience in this area. Our teams specialize in testing multi-speed transmissions, e-axles, components and vehicles on the climatic roller dynamometer or test track. These tests are used to prove that products perform reliably, have a long service life, and meet specifications.
The climatic roller test bench enables individual and reproducible driving situations, as well as driving standard cycles (e.g. WLTP). Environmental influences such as ambient temperature and humidity can be set on request, which significantly expands the possibilities of drivable operating points.
Development and endurance test benches
All-wheel A/C roller test bench up to 660kW peak power
2M-4M development test benches for transmission testing
2M endurance test benches for e-axles with corresponding HV supply
3M acoustic test bench with HV supply
Air conditioning and media conditioning of the test specimens
Function and component test stands

Parking lock test stand
Hydraulic test stands for hydraulic development and testing
Shaker test bench air-conditionable
Climate chambers for components and units
Cooling container for vehicles up to -40°C
Programming and simulation
P

rogramming of test cycles according to specification

Programming of dSpace Autobox or Scalexio

Programming of LabView tasks

Simulation of the dynamic behavior of the combustion engine on the transmission system test bench
Simulation of driving resistances
Simulation of vehicle environments for system tests on the endurance test bench
Design of operating equipment

Planning, design and production of adaptations, fixtures and welded constructions
3D printer
Materials Laboratory
Our expertise in Testing Services also includes materials and failure analysis in the materials laboratory. In addition to a wide range of tests, we can also support you in the areas of metallography, mechanical testing methods, non-destructive testing methods and spectral analysis. This provides you with well-founded results that can be relevant for important decisions regarding material selection and heat treatment. You are looking for the cause of the damage, we will help you and show where and how the damage occurred.
Mechanical sampling
Metallography
Mechanical technological testing
Vibration and fatigue tests
Non-destructive testing methods
Technical cleanliness
Scanning electron microscope
Damage analysis according to VDI 3822
Tensile-pressure testing machine up to 600kN
Metrology
The field of measurement technology offers a wide range of possibilities in all metrological questions. Beyond the acquisition, measurement and evaluation of all physical quantities, we offer individual setups of telemetry measurements.
The advantage: From the selection and procurement of the measurement technology to the implementation, everything comes from a single source and is therefore optimally coordinated.
Application of strain gauges (DMS) for torque or force measurement

Setup of telemetry (strain gauge, displacement, temperature), inductive 1kHz
Measurement and recording of physical measurement variables
Highspeed camera (up to 150.000 frames/sec)
microscopy
endoscopy
thermography
Calibration of force, displacement, pressure, temperature and torque transducers
Implementation of measurement tasks with data logger
Have we sparked your interest?
Our Engineering Center in St. Valentin also offers the following testing services:
Fatigue testing
Engine test stands
High-altitude climate test stand
eDrive testing
Multifunctional four-wheel roller dynamometer
Test sites
Measurement services
Vehicle function testing
System/HiL test stand
Do you have further questions? Write our team:
Testing Services St. Valentin
Explore Our Electrified Powertrain Systems
by Magna