Magna's eBeam™ technology gives automakers a faster and more affordable way to electrify trucks, SUVs and light commercial vehicles as it is a drop-in replacement for traditional beam axles. Automakers don't have to completely change the structure and design of these vehicles to electrify them.
An innovative yet practical solution, eBeam™ is based on traditional beam axle architecture but integrates an electric motor and gearbox into the center of the axle. The eBeam™ can be used with full battery-electric or hybrid vehicle powertrains and is available in several variations, including single or dual motors, integrated or remote inverters, front steerable, and offset banjo designs, supporting Class 1-6 trucks. The Magna technology does not require unique suspension, chassis or brake systems, while preserving towing and payload capacity.
Market debut of eBeam™ is expected in 2025.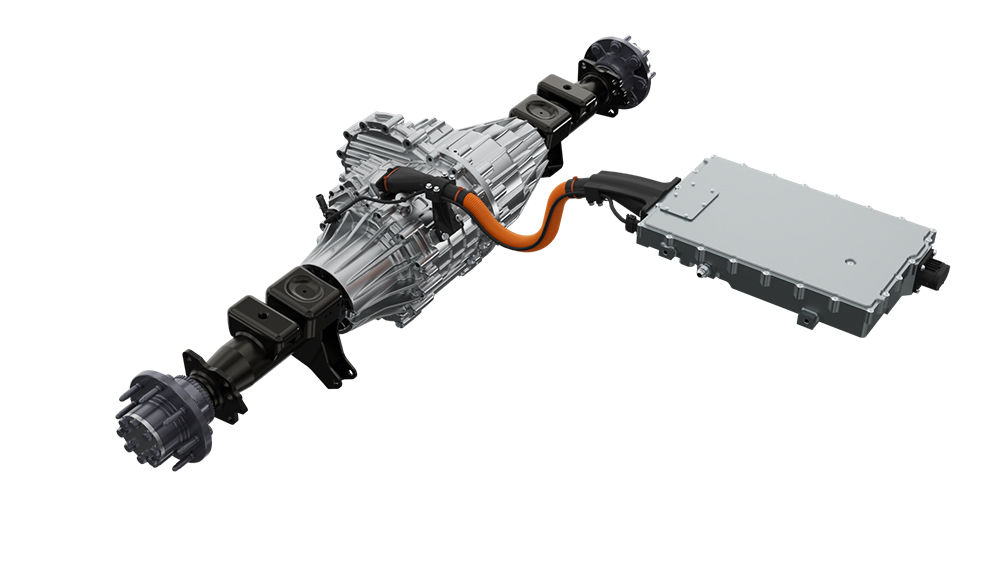 My team is helping to design trucks that are electrified and that measure up to the demands of traditional truck owners like ourselves. We take a no-compromises approach to the design process and ensure we maintain the link between our passion for trucks and the DNA of our products.
The eBeam™ project started three years ago. We did a six-month investigation into full-size pickup trucks and the right way to approach the challenge. How do you get hard-nosed gearheads who haul campers to consider an electrified truck? We ranked dozens of ideas and whittled them down.
We bring a real-world mentality to learning and innovating. When we were developing eBeam™, some were skeptical about our solution. So, we did things like adding 100lbs of steel to a stock truck axle and evaluating it in a vehicle to prove out ride and handling functionality.
Quick, low-cost wins such as this and effective simulation showed our solution was absolutely feasible. With a rapid proof-of-concept phase and not being afraid to try things out, we are able to deeply understand the "why" of requirements. It adds credibility with the customer.
Today, we're moving forward to optimize that solution with higher voltages and improved power density to make it better for where the market is headed. We're spending a lot of time with thermal management and the integration of software. Next, we'll look beyond trucks. We'll be considering other unique powertrain solutions for the ever-changing industry.
Be collaborative and think big. Magna is a master of making systems. My team talks to Magna teams at Cosma, Electronics and others to understand what they are learning from a global perspective. It's a huge advantage.
I'm part of a small team that looks for game-changing technology from aerospace, industrial or material science that can be applicable to making our products more efficient, with higher performance, lighter weight and lower cost. And we think in terms of 5, 10, even 20 years out.
We're also pulling from our personal lives as we're all into different things. Our senior designer is a hay farmer and a fix-it guy who wants to spearhead new technology. One system engineer builds electronics in his spare time and plans to build an electric race car. Another is into tuner cars and is always in the know with current automotive trends and breakthroughs. What we have in common is that we are all fast and practical learners with a passion for problem solving.
I grew up on a dairy farm in rural Maine, where I learned early lessons in innovation. I got into motocross and other motorsports at a very young age. I was always swapping parts, changing something to make it better. It's where I began to love cars, motorcycles and trucks – anything with wheels – and appreciate nature and the land. Since back then, my twin passions have revolved around vehicles and finding new ways to make them more efficient and better performing at a lower cost.
Send us your questions, thoughts and inquiries or engage in the conversation on social media.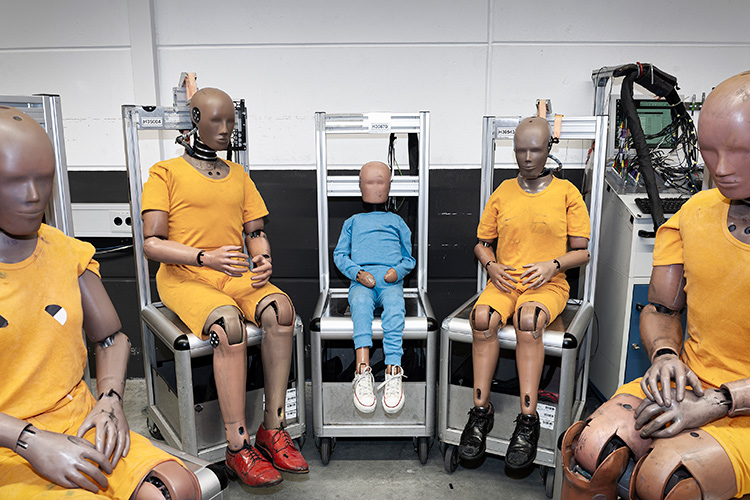 Caring for Crash Test Dummies 
Article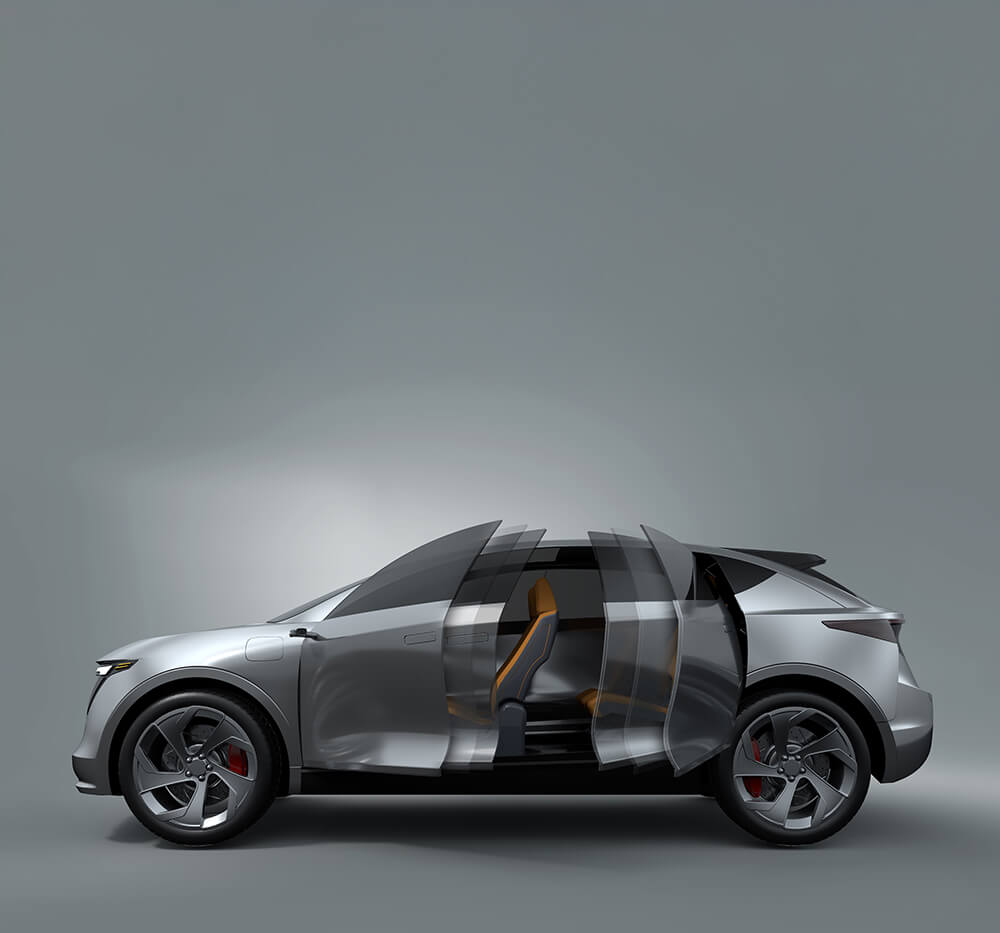 SmartAccess: Inspiring the Next Generation of Door Styles
Blog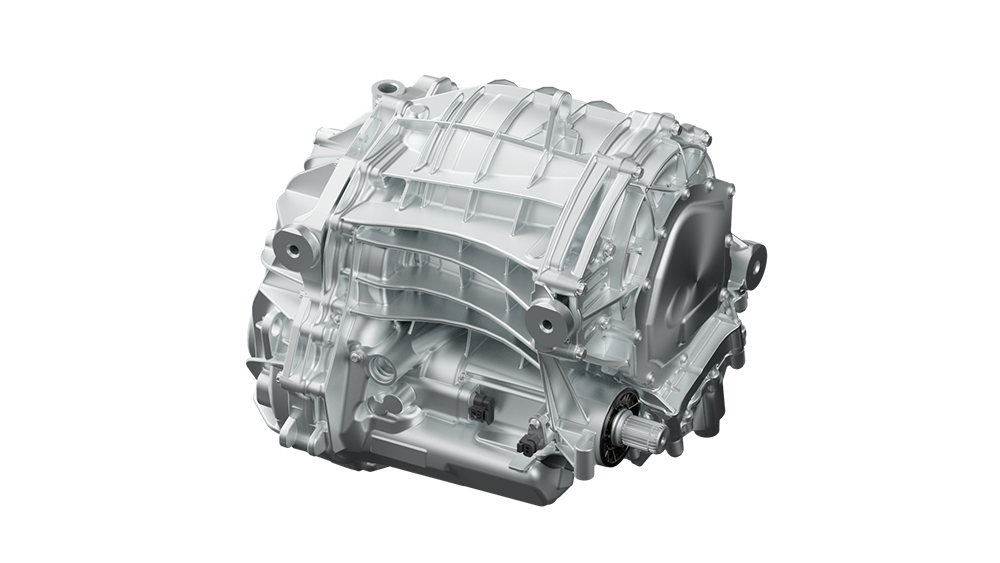 Magna Awarded New High-Voltage eDrive Business with Europe-Based Global OEM
Releases
You can stay connected with Magna News and Stories through email alerts sent to your inbox in real time.