Automotive Production: Which Scenarios Favor Outsourcing to a Contract Manufacturer
Karin Resch-Szlavik
February 17, 2023
5-min read
During the current transformational period in the automotive industry, contract manufacturers – also known as external production partners – play an increasingly important role. While OEMs usually still produce their fleets in optimized in-house production chains, not all new models fit well into the production system in place, or an integration of a new vehicle is not economically worthwhile. Contract manufacturers can be a viable solution for carmakers to achieve their own goals without compromising on efficiency.
IN WHICH SCENARIOS IS IT BENEFICIAL TO OUTSOURCE AUTOMOTIVE PRODUCTION?
Aside from production capacities and skills, the contract manufacturing partner must have experience and know-how – not only regarding the production of a complete vehicle, but also in terms of automotive engineering and industrialization. These qualities are vital in enabling a faster ramp-up and preventing unnecessary additional costs.
The following business models are the most common ones for OEMs working with a contract manufacturer:
General Contractor
The contract manufacturer is responsible for complete vehicle engineering, industrialization, and manufacturing of the vehicle.
Motivation: A new vehicle must enter the market as soon as possible, but the OEM does not have the required capacities and resources available. Consequently, complete vehicle engineering, industrialization and production could be realized within the originally planned requirements with a partner (general contractor).
Benefit for OEMs: By outsourcing the complete vehicle engineering and production of the new vehicle, OEMs can focus their own resources on their core fleet models. Monitoring is also made easier if the contract manufacturing partner takes over the complete product development phase, including the industrialization and production process, and works responsibly without much interfacing with the customer.
Solitaire Production
The OEM is responsible for complete vehicle development. Production of the vehicle is realized by the contract manufacturer stand-alone in their plant.
Motivation: A new vehicle cannot be integrated efficiently into existing production facilities, if at all.
Benefit for OEMs: If a contract manufacturer takes over the vehicle in question, the OEM can keep their focus on core production without disturbing their internal processes.
Split Production
The OEM is responsible for complete vehicle development. Production of the vehicle is realized by the OEM and, in addition, by the contract manufacturer. Production takes place in two production plants (one plant of the OEM and one plant of the contract manufacturer).
Motivation: A new high-volume model exceeds the existing capacities of the OEM and would need additional investment in the OEM's production facilities. The contract manufacturer could take over the capacity exceeding portion of the total production volume.
Benefit for OEMs: Split production gives OEMs some "breathing space." It allows OEMs to remain flexible in the wake of volatile markets and gives the OEM the opportunity to benchmark their plants with the split production partner.
Phase-Out Production
The OEM hands over the production of the vehicle at the end of its life cycle to the contract manufacturer.
Motivation: Once a vehicle (or platform) reaches the end of its life cycle, the production volume usually decreases. At the same time, the OEM focuses on new or successor models. Combining this with overall market changes (e.g., phase-out production of combustion engine vehicles in times of restructuring of the OEM's production plants relating to increasing electric vehicle production) these phase-out models can be a liability for the production processes, even more so if the successor or new vehicle is much different compared to the OEM's currently produced product portfolio.
Benefit for OEMs: Outsourcing phase-out models enables OEMs to keep their efforts fixed on the next generation of automobiles without having to use up their capacities for soon-to-be discontinued vehicles.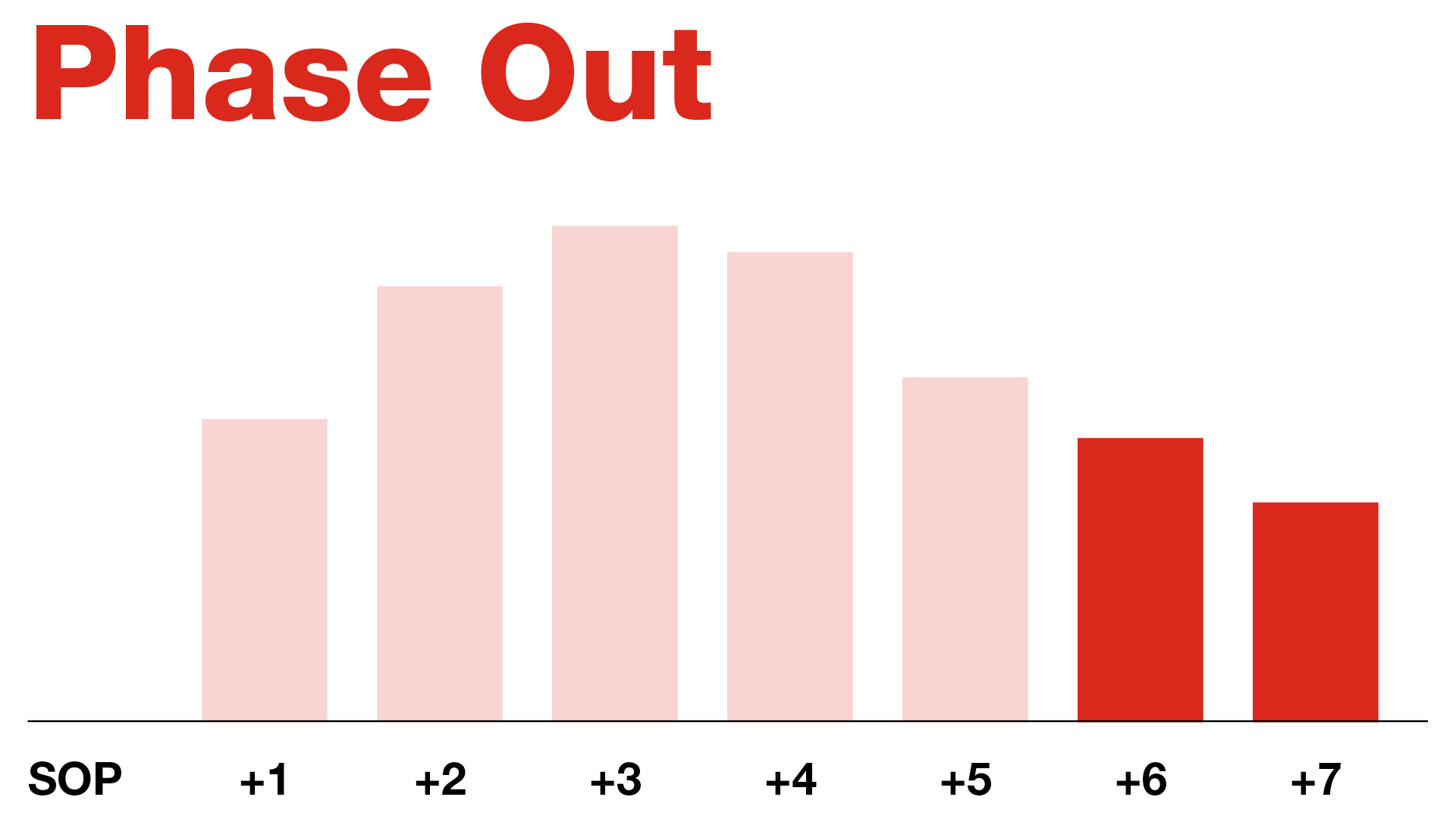 Peak Shaving
The market demand requires a previously unexpected high volume of a new vehicle during the first years of its life cycle. The OEM can use a production partner to fulfil the market demand that exceeds their plant capacity as soon as possible without investing in new capacities in their own plant.
Motivation: Volume increases create temporary production peaks that cannot be realized by the OEM's existing process structure. Consequently, an expensive short-term structural adaptation would be needed – this, however, would also cause inefficiencies at the production site.
Benefit for OEMs:
To prevent short-term changes on-site, OEMs can simply cut off the new volume peaks and outsource them to a contract manufacturer. This way, OEMs can keep their processes as originally planned and quickly fulfil the increased market demand.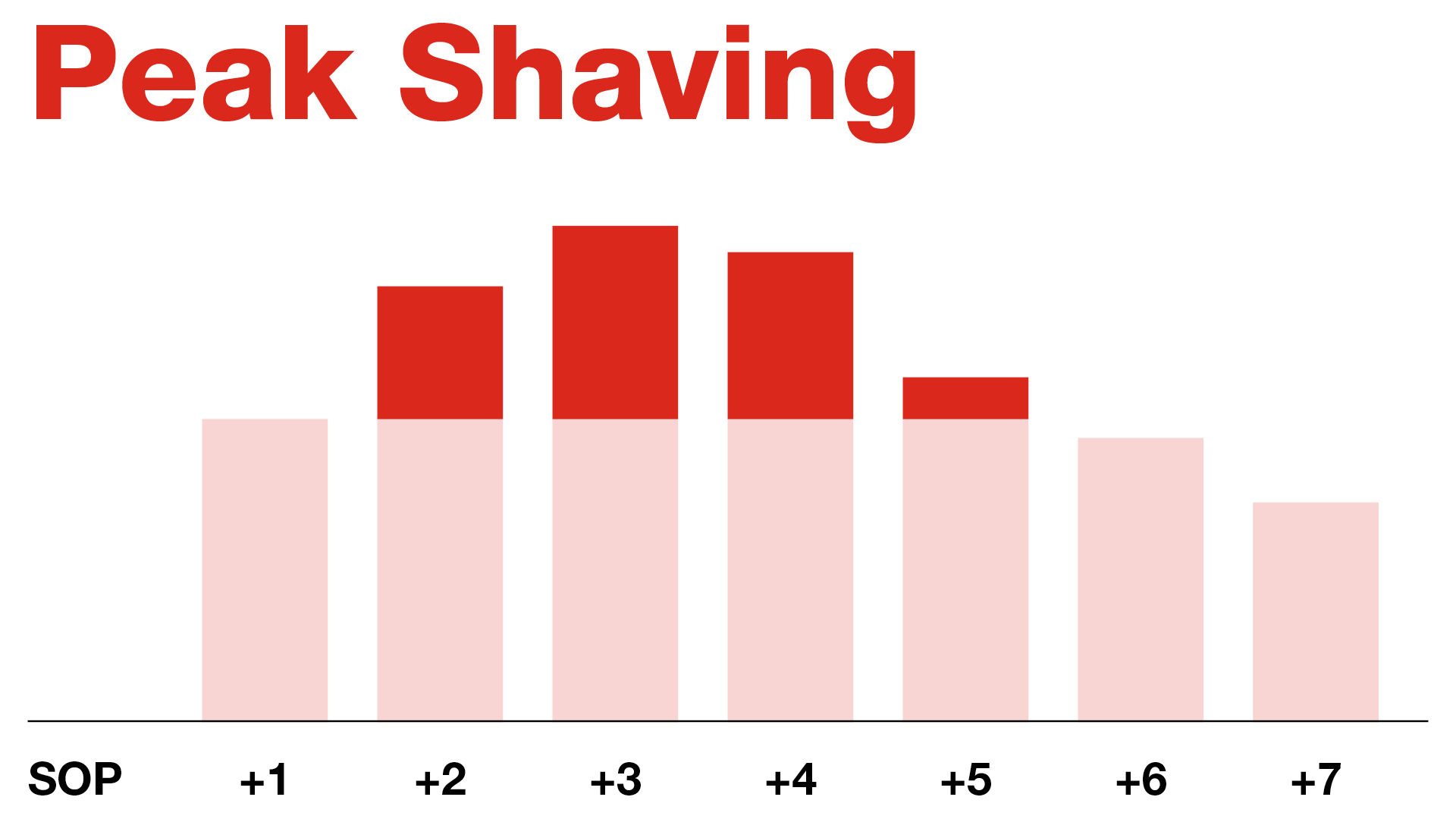 WHAT BENEFITS DOES VEHICLE PRODUCTION OUTSOURCING HAVE FOR OEMs?
In view of the volatility of the current global automotive market, a contract manufacturing partner can be a great help in retaining smooth manufacturing processes.
Contract manufacturers can provide the following benefits:
Benefit #1: The Overall Workload is Greatly Decreased
In the case of outsourcing a complete vehicle manufacturing program to a contract manufacturer who can realize this program independently, the OEM only needs a few personnel (approx. 5 persons) for monitoring their contract manufacturing partner.
The contract manufacturer does not just take over complete vehicle responsibilities, but is also in charge of the production site, recruiting and training of workforce, and program realization. The OEM essentially outsources the complete vehicle as a whole, including planning, industrialization, and production efforts, leaving only coordination and steering to the OEM.
Consequently, the OEM can bundle their resources to other strategic and core business.
Benefit #2: Volume Fluctuations Can be Absorbed by the Contract Manufacturer
Short-term relief is an important benefit that a contract manufacturer can offer. If a contract manufacturing partner is available in case of sudden volume increases, the OEM can activate the contract manufacturing partner quickly to absorb the short-term production peaks. The OEM does not have to adjust the optimized in-house processes.
Benefit #3: Transparent and (Potentially) Decreased Costs
A capable contract manufacturer also provides cost plannability. This may sound contradictory at first; after all, how is a contract manufacturer supposed to make costs plannable? The answer: a contract manufacturer provides a fixed transparent framework in which total fixed production costs will occur, and where risk and opportunity is on the contract manufacturer's side.
Another asset to consider is that OEMs are specialized for adapting their production for new projects. Nevertheless, outsourcing a niche model could potentially be cheaper than in-house production, as the contract manufacturer has the experience, free capacity, and infrastructure needed to adapt their existing sites quickly and cost-efficiently.
Benefit #4: Shared Risk
The contract manufacturer takes on the risk for getting the right staff at the right time and generally takes over meeting all project targets. After the end of the specific project, the OEM can decide whether they wish to continue the cooperation with the contract manufacturer, regardless of the project's success. They do not have any responsibilities to the partner to award a successor business.
Benefit #5: Technological Competitiveness Through Benchmarking
A contract manufacturing partner can be used by the OEM to benchmark their own production processes and find optimizations in their own production chain. Additionally, new know-how could find its way into the OEM's business.
WHAT FACTORS SHOULD OEMs CONSIDER WHEN OUTSOURCING THEIR AUTOMOTIVE PRODUCTION?
As you can see, a contract manufacturer supports an OEM in many ways. However, there are two factors to keep in mind when outsourcing a complete vehicle to a contract manufacturer.
Factor #1: How Well Can the Contract Manufacturer Take Over the OEM's Process Requirements?
Every outsourced project poses one large risk: The partner chosen may not be familiar with the OEM's own processes, or does not have the capacities needed to take over required processes in time. This can cause delays in reaching start-of-production, which is a heavy disadvantage in an industry where time-to-market is essential for brand success.
The integration capabilities of a contract manufacturing partner depend on two traits: familiarity with the OEM's process requirements and the adaptability of their own processes. If contract manufacturing partners can meet those two traits, they can implement the OEM's process requirements with ease. Often, setting up a lean communication pipeline to the OEM, and minor organizational adaptations remain the only tasks on the contract manufacturer's side.
These two traits have a strong co-dependency with each other. If a capable contract manufacturer has already worked with the OEM in the past, they are also faster in re-activating their processes. OEMs, which do not require implementing their own processes, can use the capable contract manufacturer's established processes.
Factor #2: How Versatile is the Contract Manufacturer's Core Business?
Outsourcing is far from an easy process and costs, time-to-market, and the quality of the product could potentially suffer from the change. If a contract manufacturer is only specialized to serial production exclusively, they might lack the context knowledge needed to implement the product timely and meet all targets.
Experienced complete vehicle contract manufacturers, on the other hand, can provide notable benefits for the whole project. As their core business is entirely geared towards integrating different models into their facilities, they could be even faster than the OEM would be able to.
If a contract manufacturer can substantiate their complete vehicle competencies with experience and concrete proof of their success, even better. When looking for a suitable contract manufacturing partner, it is important to check how long a partner has been active in the industry, and how many projects they have successfully brought to completion.
Magna: The Ideal Choice for Your Project
The number of contract manufacturing partners ticking all those boxes is very limited, even on the global market. Magna is essentially the only player worldwide that can offer complete vehicle service from engineering to serial production. Over 120 years of automotive experience at our main site in Graz further cement Magna's prime position as a highly competent automotive contract manufacturer. This is reinforced by our integrative and flexible service, which has secured our firm position in the automotive market in the first place.
TO SUMMARIZE
Let's briefly recap the most important points of the article:
To keep up with rapid technological changes and a volatile global market, OEMs must often change their product strategy short-term. Contract manufacturers play a small but increasingly valuable role in this transformation.
Contract manufacturing is particularly beneficial for 5 business models:
As a general contractor for models requiring a very quick time-to-market
As a solitary manufacturer, especially of niche models
For split production of a vehicle with high volume surpluses
For phase-out production of vehicle generations
For taking over unexpected volume peaks (peak-shaving production)
The central benefits for OEMs are:
They can decrease their overall workload.
They can react more flexibly in the case of volume fluctuations.
They obtain a transparent cost frame with (potentially) lower costs than in-house production.
They share responsibilities as well as risks.
The contract manufacturing partner can serve as a benchmark for optimizing their own production processes.
A few factors are important when choosing a contract manufacturer:
How well can they take over the OEM's production requirements?
How versatile are their capabilities? Can they cover complete vehicle development, industrialization, and production?
How established are they in the industry? Do experience and past projects support their competencies?
WHAT'S NEXT?
Right now, we can only speculate if the global market situation will calm down in the upcoming years. Until then, OEMs will have to continue streamlining and optimizing their strategies and processes to remain in their current market position.
In this time of uncertainty, contract manufacturers provide a valuable aid. They complement the capacities available to OEMs and as such, help optimize the core production processes. Of course, the contract manufacturer themselves needs to show complete vehicle competencies and flexible processes to provide such assistance. A competent contract manufacturer does not only relieve an OEM's core processes but enables them to achieve real success in the volatile automotive industry of today.
You can stay connected with Magna News and Stories through email alerts sent to your inbox in real time.
Karin Resch-Szlavik is Senior Director, Business Development Germany and Sales Complete Vehicle Manufacturing at Magna Steyr. She is also responsible for preparing quotations globally for complete vehicle manufacturing by Magna Steyr. After joining Magna in 1991, she held several positions as Project Lead, Executive Customer Manager and Director of Sales. She holds a degree in Mechanical Engineering and Business Economy.
Send us your questions, thoughts and inquiries or engage in the conversation on social media.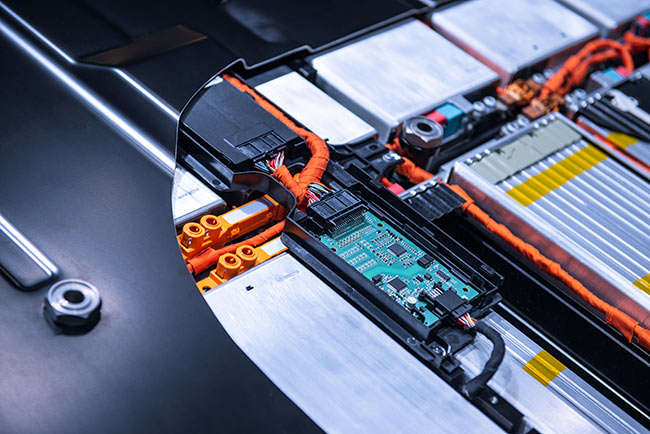 Battery Development for High Voltage Battery Electric Vehicles – A Supercharged Subject
Blog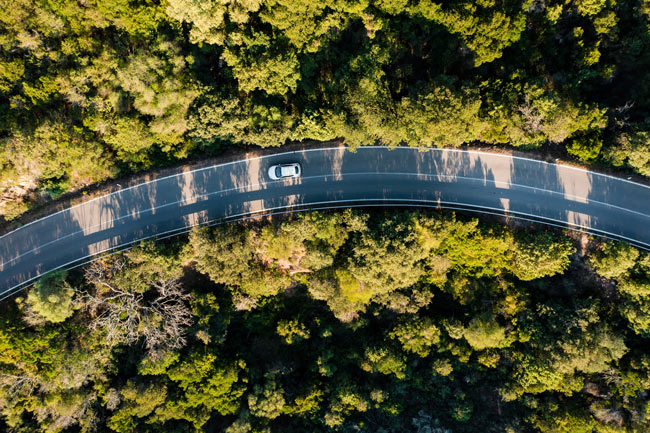 Many Roads Lead to Driving Range – Energy Management in EVs
Blog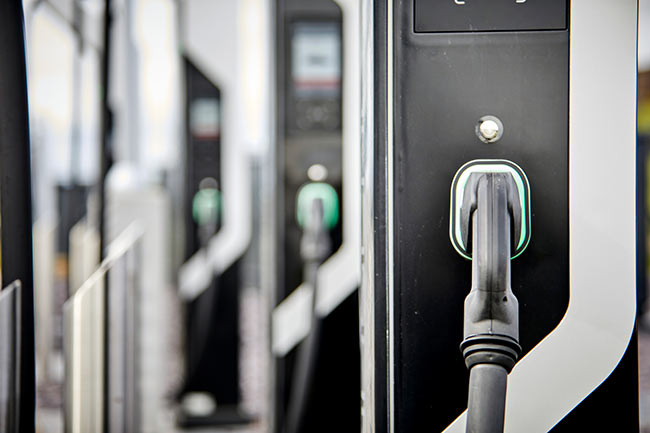 EV Charging Technology as Key Factor for Positive User Experience
Blog
You can stay connected with Magna News and Stories through email alerts sent to your inbox in real time.