How to Find Angel Investors to Support Your Automotive Startup
Richard Smith
February 20, 2022
4-min read
The question of how to finance an automotive startup as large as developing a vehicle is one of the first and most challenging issues between a vision and its realization. Finding an angel investor in particular can be a challenge.
Financing the entire process upfront is hardly possible for any new entrant in the automotive market. Which means that the search for suitable investors, usually angel investors, is an absolute must for anyone wishing to bring their automotive vision on the road.
Even more, as development and manufacturing partners are interested in the long-term success of the project, a secure financial basis is beneficial for winning them. However, what constitutes a "suitable" investment partner may vary considerably from project to project.
HOW FAR CAN YOU GO WITH YOUR AUTOMOTIVE STARTUP WITHOUT AN ANGEL INVESTOR
Every potential angel investor expects a new entrant to provide a factual basis for their vision's future success in the market of automotive startups. This basis encompasseses comprehensive studies about the vision itself, its target market and its feasibility.
In addition, intended production volume, vehicle pricing, selling markets and a business plan including the required funds already collected should also be provided. But creating that basis of an automotive startup requires money.
And what if even those required funds are not available? What if the new entrant in every sense of the word is starting from zero? This very first roadblock is one of the common reasons why many ambitious ideas never even leave the minds of their creators.

In such cases, equity crowdfunding can serve as an initial push in raising money and overcoming said hurdles. Crowdfunding projects are a good solution for filling the gaps during the first stages of funding.
However, it is little more than an interim solution, as there are numerous detriments in comparison to "proper" angel investors.
First, an individual angel investor will by default gain a stronger personal connection to the project and will therefore be far more commited than a large group of anonymous backers.
Second, cooperating with well-known investors will give your automotive startup more reputation than a large but anonymous sum of money.
And lastly, promoting an idea to an anonymous and diverse mass of people required the idea itself to be as easily understandable as possible – developing a vehicle, unfortunately, is not easily understandable.
In conclusion: equity crowdfunding is an option available for obtaining a financial basis, but it cannot bring a project as extensive as developing a vehicle to an end on its own.
Bank loans are of course also an alternative option when raising money. But as with equity crowdfunding, this option mostly serves only to delay the search for the right angel investors during the early startup stages or as a short-term way of raising money.
Because a bank loan will always be accompanied with interest, which can potentially create major debts especially for a small business, let alone a new entrant. In conclusion, it is almost always smarter to find an angel investor willing to participate in the project as a business partner.
THE FIRST ANGEL INVESTOR OF YOUR AUTOMOTIVE STARTUP WILL LOOK FOR PROMISING (AD-)VENTURES
On the most basic level, there are no particular rules a new entrant has to stick to when looking for angel investors to an automotive startup. Anyone who has the resources for the project can function as an investor for the project.
It doesn't matter whether it's an investment firm, a venture capital firm or a private investor with no knowledge. As long as they have the financial capacities necessary to get on board, everybody can serve as a potential investor. There are some angel investors who specifically fund small businesses or start-ups that show large growth potential.
These investors are known as venture capitalists (or venture capital firms). In general, those venture capitalists will encompass the majority of a new entrant's investor portfolio.
LOOK FOR AN ANGEL INVESTOR TO YOUR PROJECT
However, while funding is the key goal behind finding angel investors for your automotive startup, it is not the only trait a new entrant should look for in an investor. As a new player within the automotive market, new entrants not only need to raise funds but also acquire experienced partners required throughout the entire project's life cycle.
Finding an investor who can mitigate these shortcomings serves as a large stepping stone for entering the automotive world. This specific kind of investor is known as an angel investor.

Angel investors of automotive startups are investors who have already established themselves within the automotive market as recognized players. They are usually accredited investors who have a comprehensive knowledge of the vehicle market as well as an established network of production partners, various suppliers and other private investors.
Similar to venture capitalists, angel investors specifically fund new players in the vehicle market if they have a promising business idea. Unlike venture capitalists however, angel investors are also heavily involved in the development process, as their primary role within the project is not only funding it, but to also bring their connections and experience into the project.
Angel investors provide a huge advantage for any new entrant, as they provide both funding and know-how, two of the major necessities during the early stages of an automotive startup. Thus, any new entrant should attempt to find angel investors for their automotive startup.
WHERE TO FIND ANGEL INVESTORS FOR YOUR AUTOMOTIVE STARTUP?
New entrants most commonly refer to investment banks in the search of investors for their automotive startup. These banks serve as mediators between investor and sponsee who take the new entrant's pitch deck and present it to a portfolio of potential investors. Although it is a seemingly impersonal method, approaching such investment banks is a great first stepping stone for new entrants if they prefer a reliable method for finding investors for an automotive startup at the cost of some interpersonal connections.
And finally, the easiest and most effective method for finding investors for automotive startups is simply: networking. By visiting industry events such as motorshows, vehicle fairs or conferences about mobility issues, a new entrant can very quickly establish a large network of people from the industry. Such a network is vital for anyone who wishes to enter the market – and there is no method more efficient to find production partners, suppliers, peers and of course investors than visiting hubspots for industry members. Leaving a positive impression within such a network will make the market entry considerably easier. It cannot be highlighted enough how fundamentally important networking skills are for a successful market entry: visiting events and conventions and connecting with people should be every new entrant's top priority.
TOWARDS THE GOAL OF YOUR AUTOMOTIVE STARTUP; ONE STEP AT A TIME
A common misconception about investors is that they are a largely passive factor within development: find investors for the automotive startup, pitch the idea, get financing, build the vehicle, see you on release day. And while investors may be varyingly involved in the vehicle's progress, they are most certainly very involved in the project flow itself. A reasonable investor for your startup always keeps a certain degree of caution towards any project they invest in, particularly if it's a project by an unknown automotive startup with a long development time to be released in a highly contested market. This means that regardless of how convincing a concept for a new vehicle sounds, no investor would simply provide the entire funding upfront. Instead, they will expect steady updates on the project's progress, which ensures that everything goes forward as planned. Thus, a new entrant needs to regularly present their status quo via meetings and new project pitches in order to keep up a continued flow of money by their investors. If they are unwilling or unable to do so, investors will over time lose trust in both the new entrant and their vision's success rate.
YOU'VE FOUND AN ANGEL INVESTOR? WHAT'S NEXT?
In some aspects, finding investors is very similar to finding other partners for your automotive vision. In both cases, it's important to convey a sense of reliability and competence, but also be able to create interest and raise passion in a potential partner. A suitable investor will always share commitment to a project that goes beyond profit margins and revenues.
Ultimately, the search for investors is a search for people who fit into the project: they need to share a general interest in the matter at hand and they will be just as invested within the development process of the vehicle as other partners. And that's the key: investors may not build the vehicle, but they are engaged and involved partners that will join the road and share the dream of realizing an automotive vision.
Stay connected!
You can keep updated with Magna's automotive insights through email alerts in real time. Subscribe now!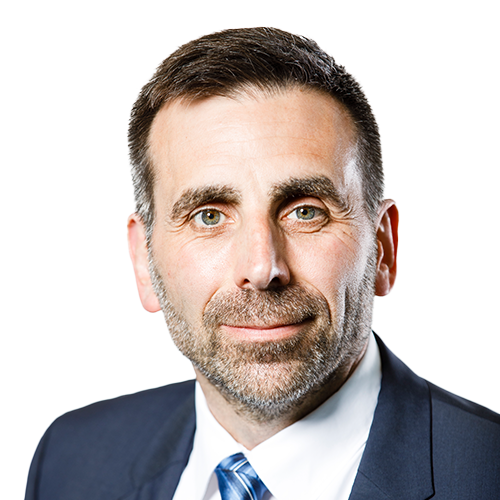 Richard Smith is Vice President Finance of Magna Steyr since 2020. Smith joined Magna for the first time in 2004, followed by holding top management positions in the field of Finance and Controlling within MI Developments Inc. and Canadian Apartment Properties Real Estate Investment Trust.
Send us your questions, thoughts and inquiries or engage in the conversation on social media.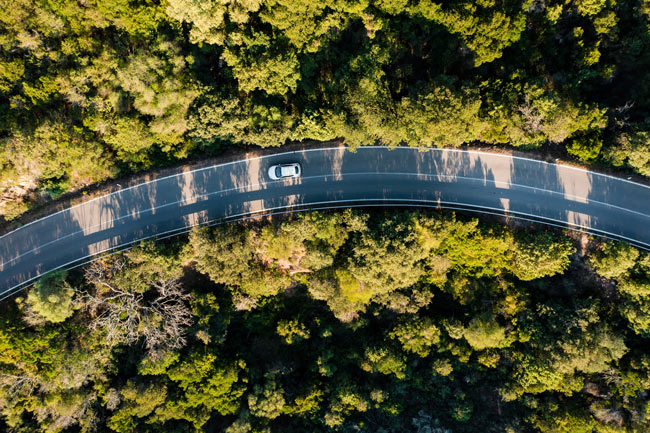 Many Roads Lead to Driving Range – Energy Management in EVs
Blog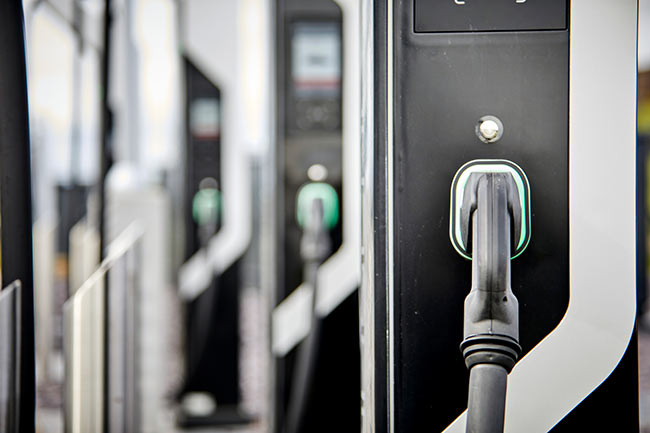 EV Charging Technology as Key Factor for Positive User Experience
Blog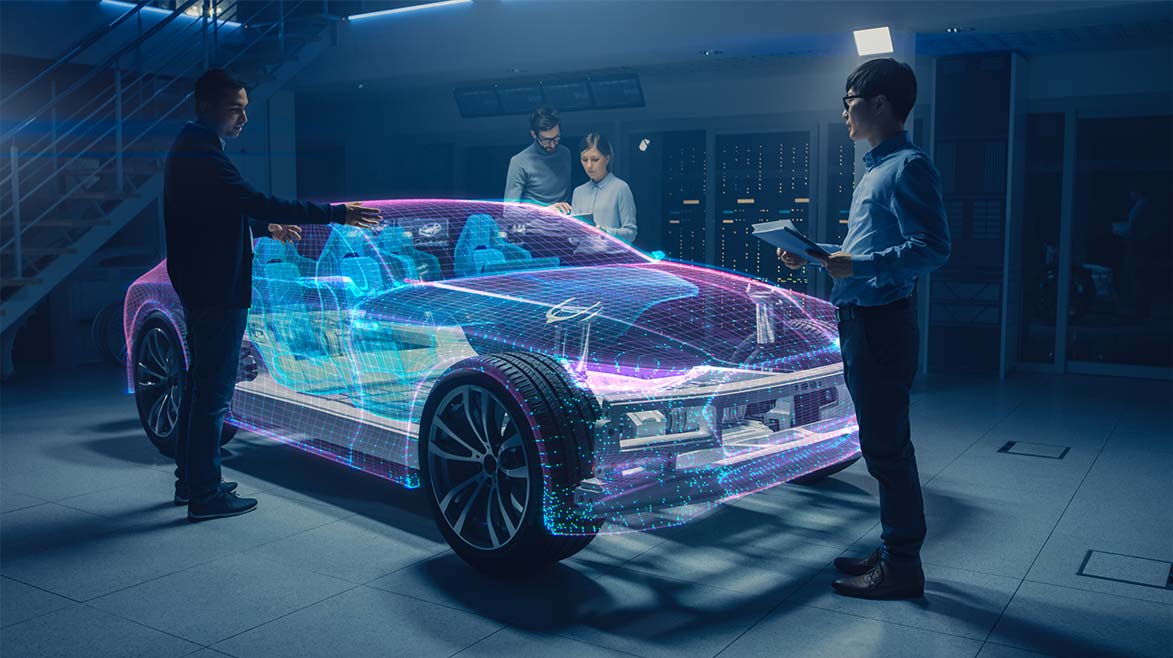 Breaking a sweat while fast charging? – Challenges of thermal management in BEVs
Blog
You can stay connected with Magna News and Stories through email alerts sent to your inbox in real time.