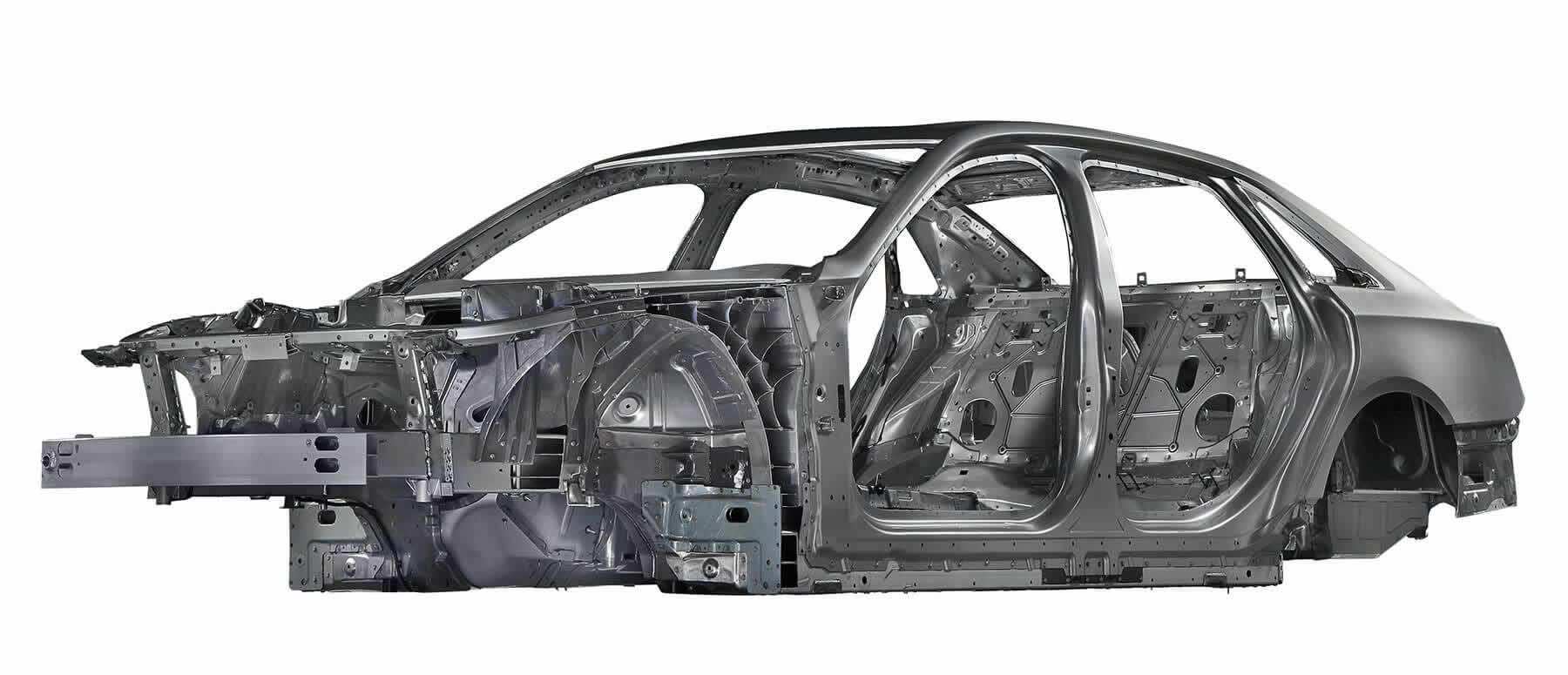 Complete body-in-white, components, and assembly
Magna Body and Chassis produces a complete range of lightweight steel & aluminum body-in-white ​solutions including battery trays, and fully-assembled body-in-white modules.​
Creating the Structural Backbone of the Vehicle
In-house Expertise for all Product and Process Areas
Underneath the exterior panels of every vehicle resides its structural backbone, including complex assemblies such as frame rails, floor pans, upper body pillars and body side structures. Through the innovative use of advanced high strength materials and manufacturing processes, Magna continues to develop body structure solutions that meet or exceed customer specifications for weight and crash performance. Most recently, Magna has pioneered the use of thin wall aluminum castings for body structure applications.