EtelligentTerrain
BEV Powertrain Solution
Advanced BEV 4WD powertrain system for Sport and Light Utility Vehicles
Please note:
These products are only available for OEM`s (automotive manufacturers) and are not sold to retail/end customers.
The Magna EtelligentTerrain is a battery electric 4WD powertrain system designed to maintain full on- and off-road capabilities with uncompromised payload and towing. Powered by eBeam™ axles both front and rear, it is designed for those who put their vehicles to work… on all terrains.
EtelligentTerrain was built for three reasons: to show the versatility of eBeam™ in a Class 1 truck, demonstrate the off-road strength and durability of eBeam™, and to showcase Magna's advanced software and controls, some of which are designed specifically for off-road driving. Built for serious capability, Magna's eBeam™ drops into place of traditional beam axles, reusing existing suspension and brake systems, and preventing the need for expensive restructuring of existing truck platforms – saving OEMs time and money.
Magna's sophisticated Energy and Motion Control software controls the two eBeams™, which include a steerable eBeam™ Mid at the front and an eBeam™ High at the rear, with a combined output of 426 kW of peak power. The Energy and Motion Control software includes off-road specific Drive Modes (selectable crawl, auto hill ascent/descent) and torque distribution capabilities (high range, e-selectable low range) – and this is just the tip of the iceberg.
All of this means one thing: capability. Off-road or on-road, EtelligentTerrain preserves the capability and brand image of true off-road vehicles known globally for their capability. All while preserving the environment with zero emissions.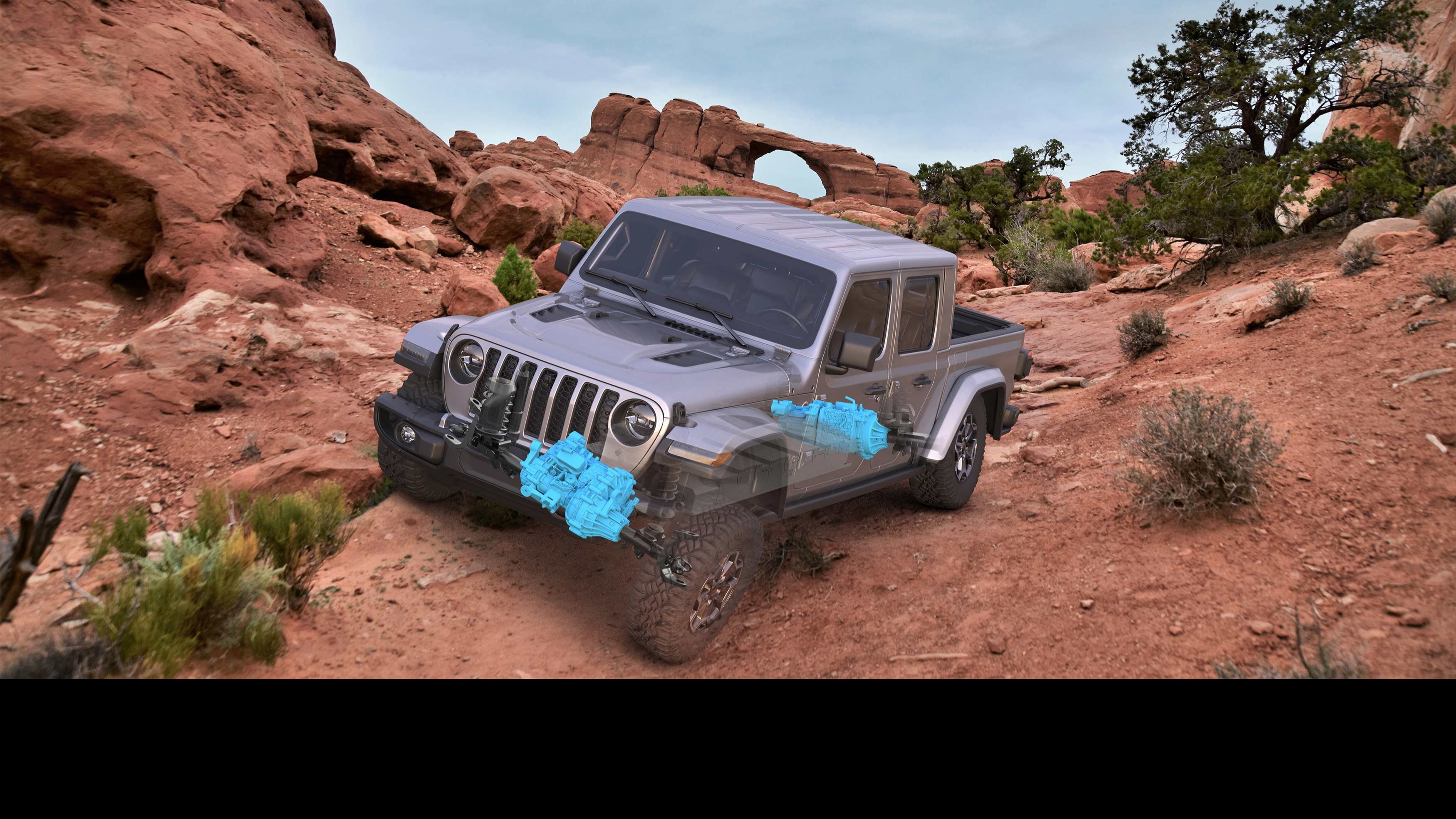 tbd – Headline for the Eco Whitepaper
Short Introtext for Whitepaper.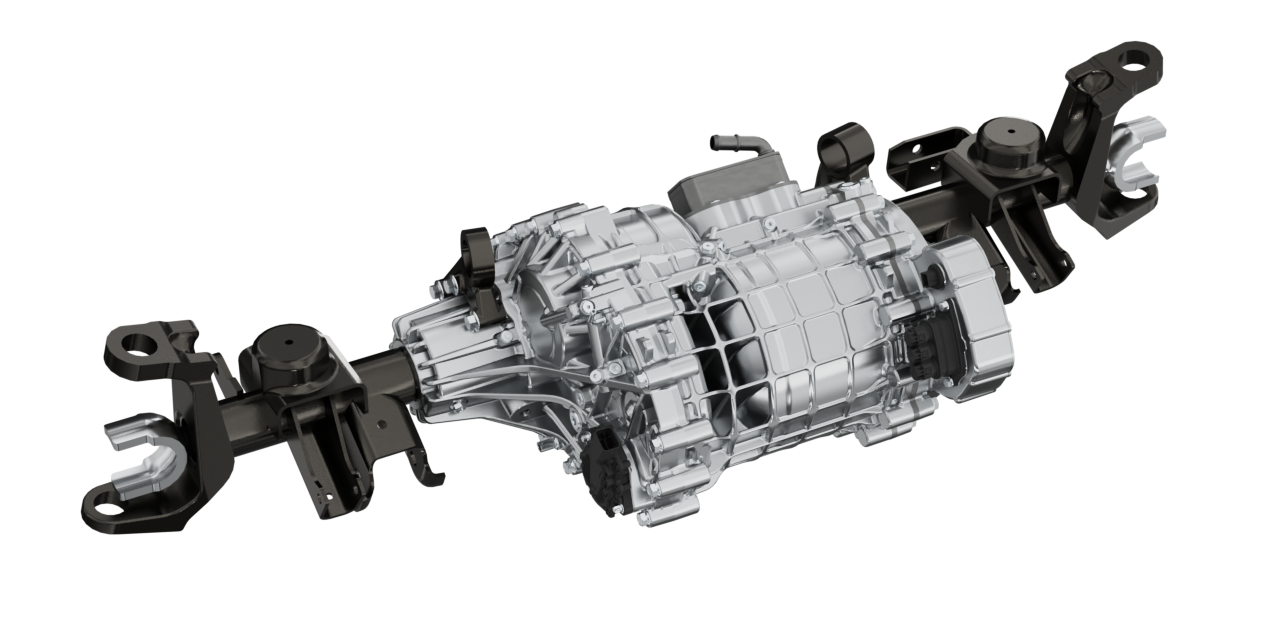 Software/Controls
drive controller
operation strategy
optional decoupling strategy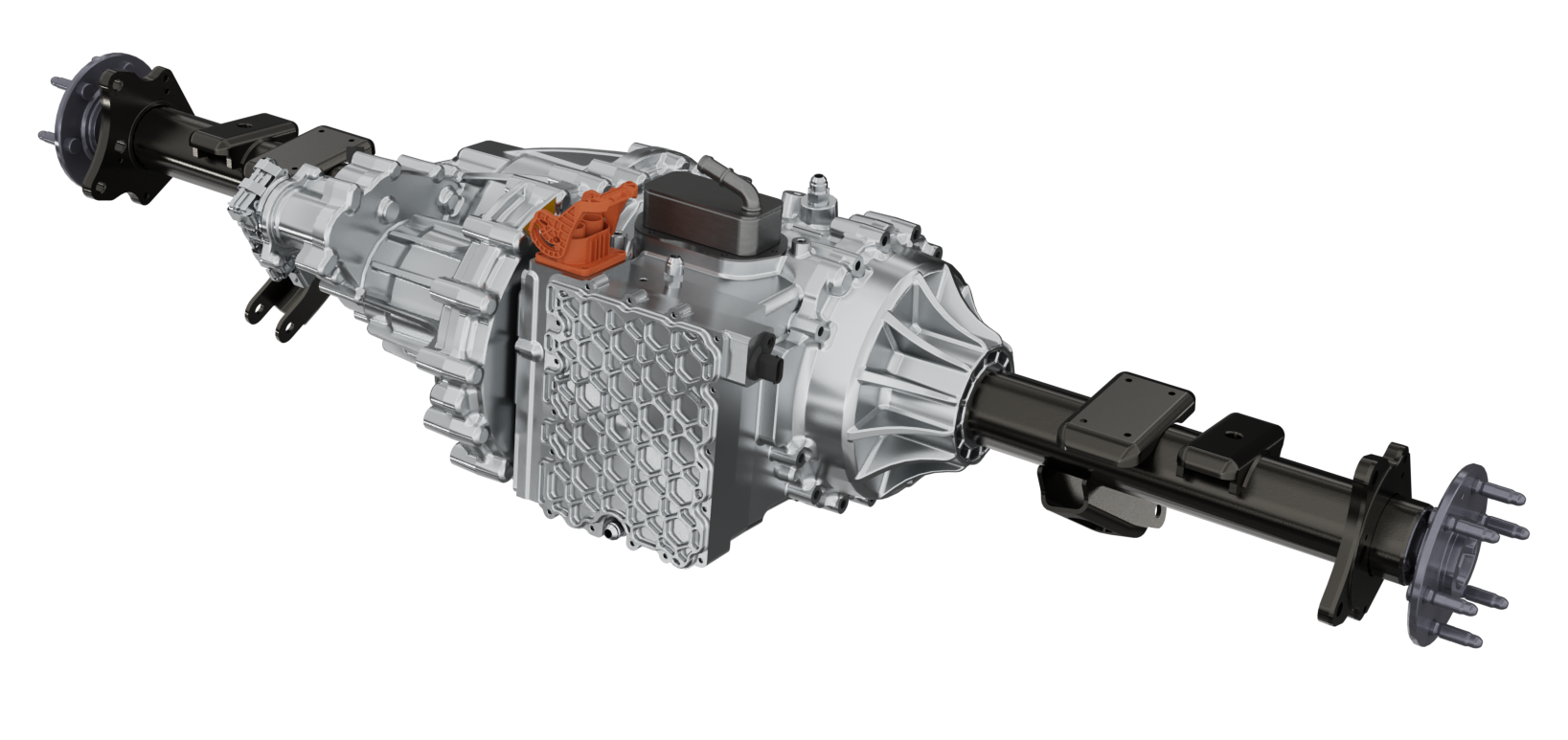 Powerful BEV Drivetrain Solution for Sport and Light Utility Vehicles
The EtelligentTerrain is a BEV technology demonstrator with Magna's steerable eBeam™ Mid electrified beam axle at the front and eBeam™ High electrified beam axle at the rear, with electric locking differentials and front disconnect.
Competitive advantage/differentiators

eBeam™ technology is a direct replacement for traditional beam axles, requiring no restructuring to existing architectures
Combined with Magna Energy and Motion Control software, offers unique and highly-capable off-road features and controls
Seamless decoupling capability of front axle means more efficient operation
Applications/benefits

Durable beam axle design at both front and rear maintains off-road capabilities and brand image
Utilizes existing suspension and brake systems designs, resulting in no compromise of off-road capability, payload or towing capacities
Structure-oriented design for high-payload vehicles with continuous-duty usage, engineered to work and play as hard as these vehicles always have
Scalable design is applicable to passenger sport utility, pickup trucks, and light commercial vehicles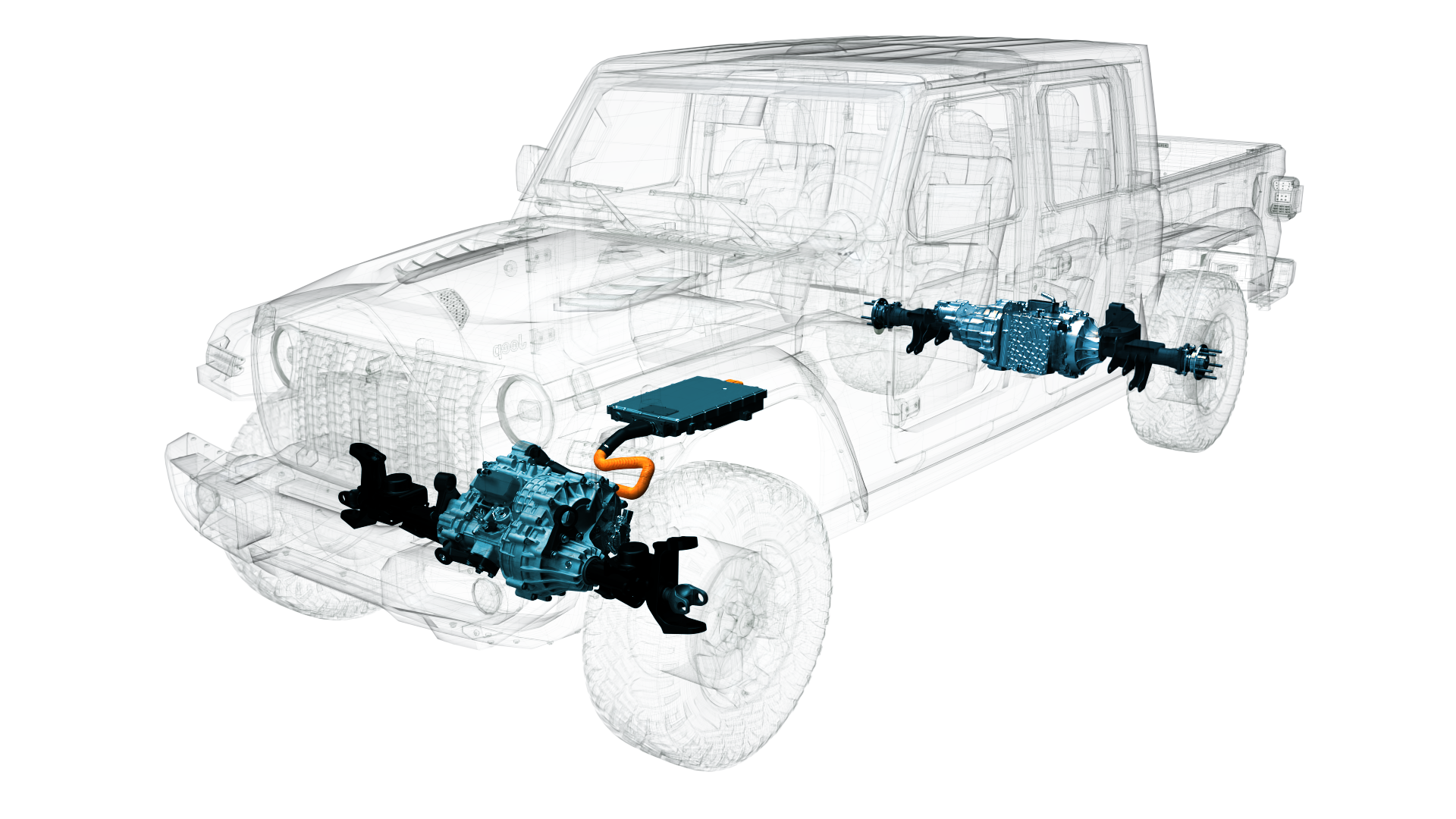 Explore Our Electrified Powertrain Systems
by Magna