Hear what consumers have to say about
Magna's Next Generation Reconfigurable Seating.
IT'S ABOUT TIME
"Make it happen. The sooner the better in my opinion."
TIME WITH FAMILY
"Reminds me of taking the train across country."
CONTROL YOUR TIME
"I want to get to the car and it's already ready for me."
TIME TO BE PRODUCTIVE
"You can have a meeting while on the road…I am all for it."
TIME TO RECONNECT
"Actually being able to see my friends rather than the back of their head would be great."
FLEXIBILITY SAVES YOU TIME
"Whether you are hauling kids, lots of luggage or going to nursery to get bushes…it's kind of an all for one type thing."
TIME FOR POSSIBILITIES
"The configurations, it's pretty much endless, as far as what you can do. "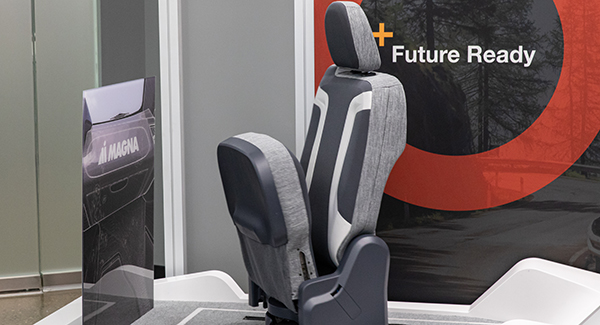 CAR SHARING
Cargo Mode
The future of mobility brings the opportunity to share your car while you are at work to support your community and even make money. Step into a virtual reality simulation to see how this would work with our cargo mode seat configuration.

LONG ROAD TRIP
Campfire Mode
When we lived with consumers around the globe to learn how they use seats—we uncovered a constant theme that comfort and flexibility is key. Magna's campfire mode configuration, personal sound zones, 3 wide seating and more make it easy. Check out this virtual reality simulation to see how we make the long road trip much more enjoyable in the future.
RIDE SHARING
Conference Mode
Autonomous ride sharing opens up endless possibilities to use your time more productively in the vehicle. Join us as we share a vision of having a mobile meeting with your colleagues while in route to your next client pitch as well as personal sound zones to enable private conversations.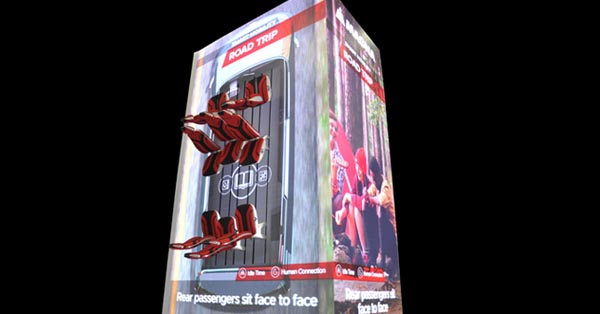 Magna technology travels millions of miles each day. Imagine how far a career here could take you. Transform your career at Magna.
Interested in learning more about our products?