EtelligentReach
BEV Powertrain Solution
Sets New Benchmarks for Range and Dynamics.
The Magna EtelligentReach is a fully electric drive solution for compact to large-size vehicles with two electric drive systems for maximum driving performance and energy efficiency.
Magna's intelligent operating strategy controls the two eDrives: our eDS Mid+ with next-gen eDrive technologies and decoupling on the front, and another eDS Mid+ with torque vectoring on the rear. This powertrain solution sets a new standard in range, driving dynamics and safety.
The next-gen innovations include Decoupling+, inverters with silicon carbide technology, and a boost function for a short-time increase of drive power (e.g. overtaking maneuvers). Magna's Decoupling+ function on the front drive is unique in its competitive field and helps increase range without compromising driving dynamics and safety.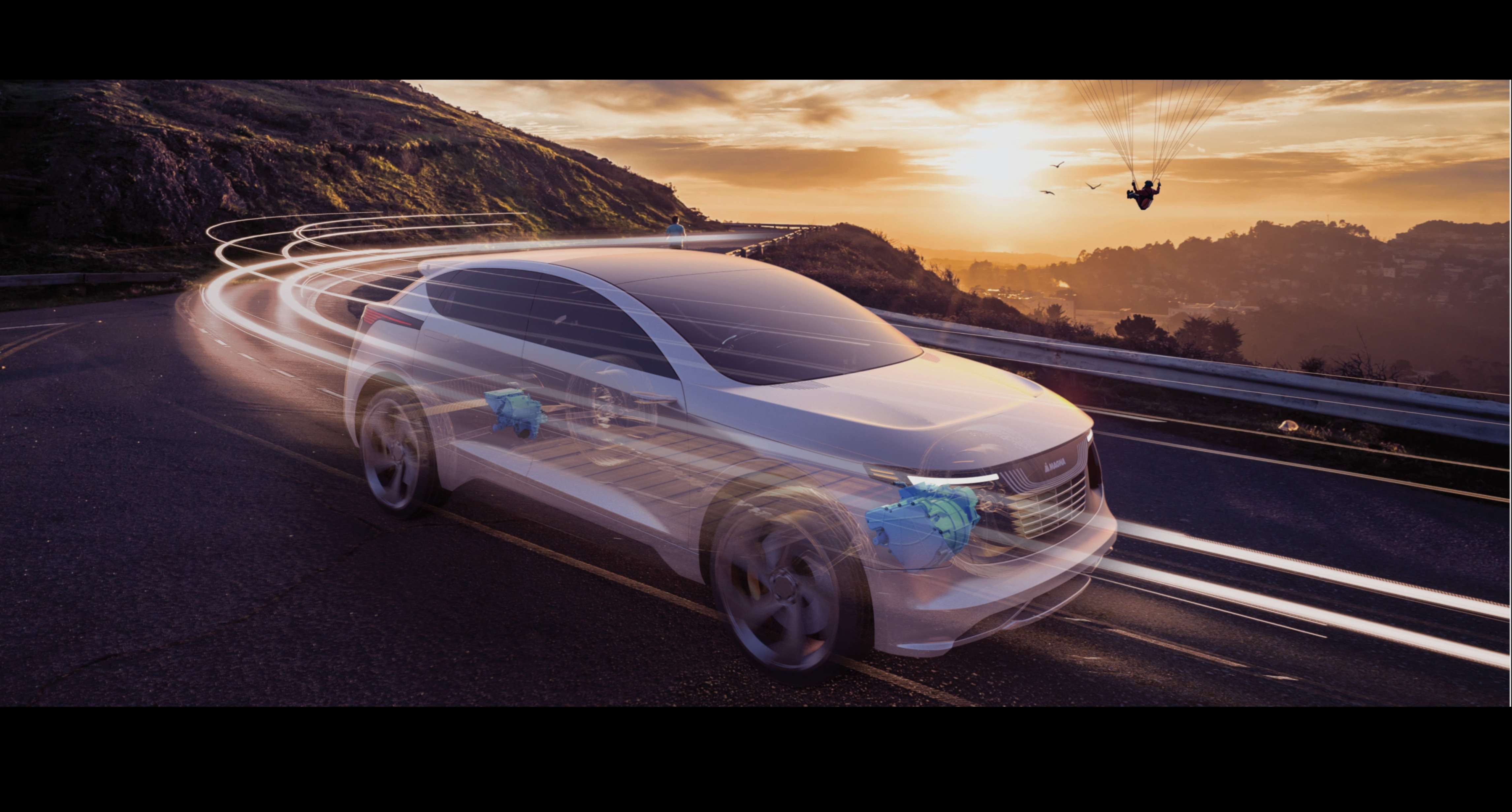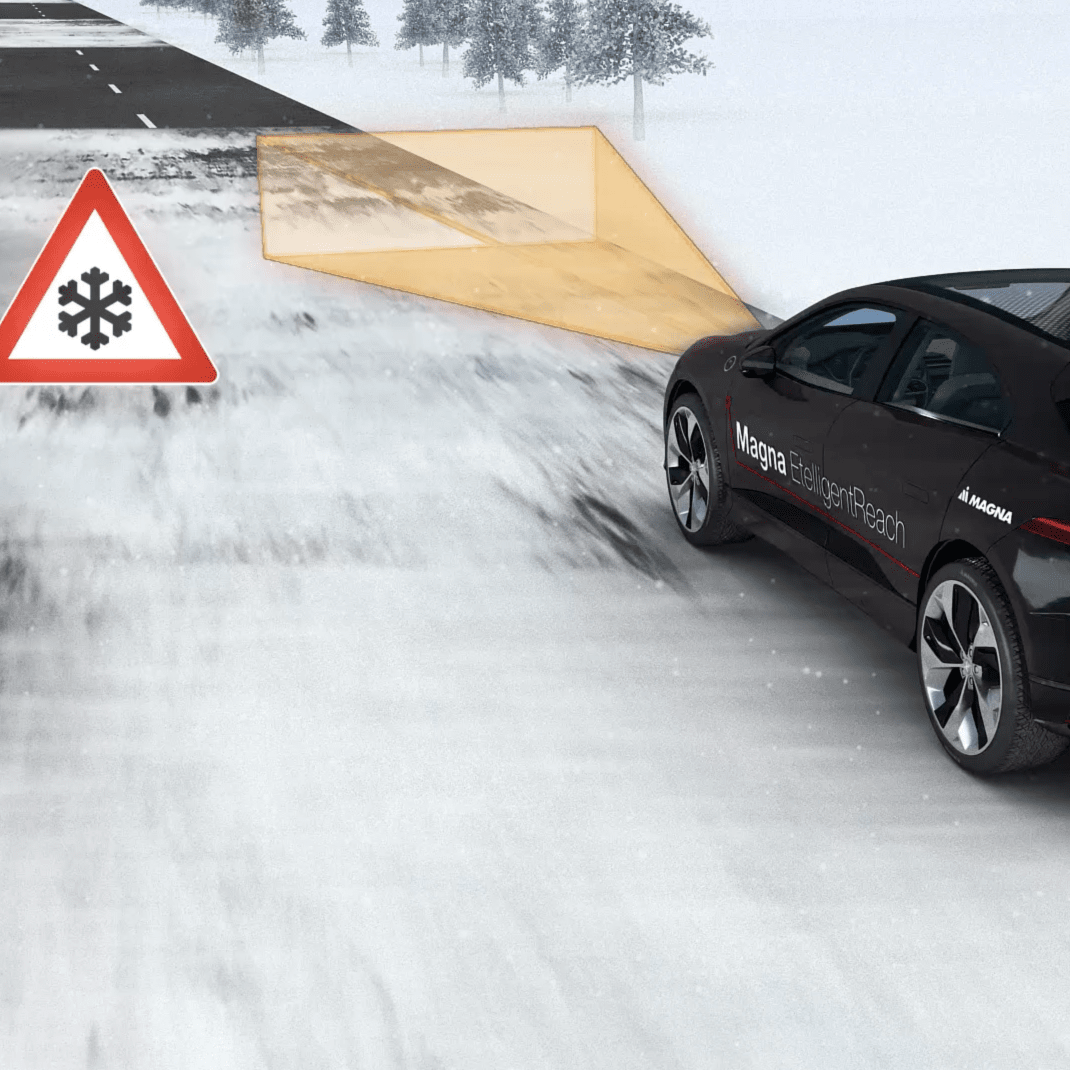 Technical Animation:
Magna's Decoupling+ Functionality
for More Efficient Electric Vehicles

Magna's Decoupling+ technology is part of its EtelligentReach powertrain solution, and is an industry first for battery-electric vehicles. Gain exclusive insights into how this technology allows you to de-couple the secondary drive axle to increase the range of electric vehicles without compromising driving dynamics and safety.
Download the technical animation to learn more.

To receive the additional content, enter your contact information into the following form. A download link will be sent to the email address you provide to download the content. These materials are available in English.
tbd – Headline for the Eco Whitepaper
Short Introtext for Whitepaper.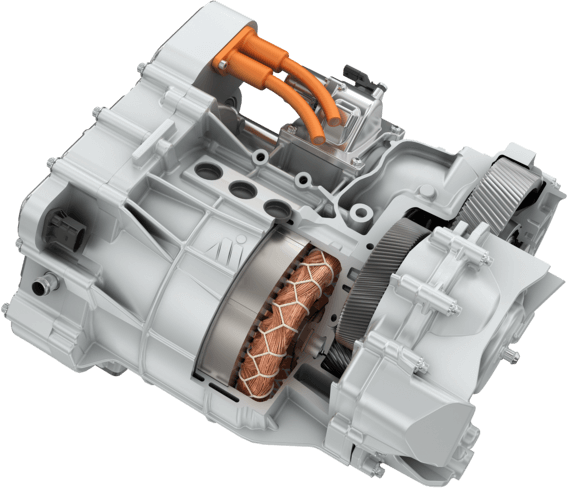 Software/Controls
drive controller
integrated brake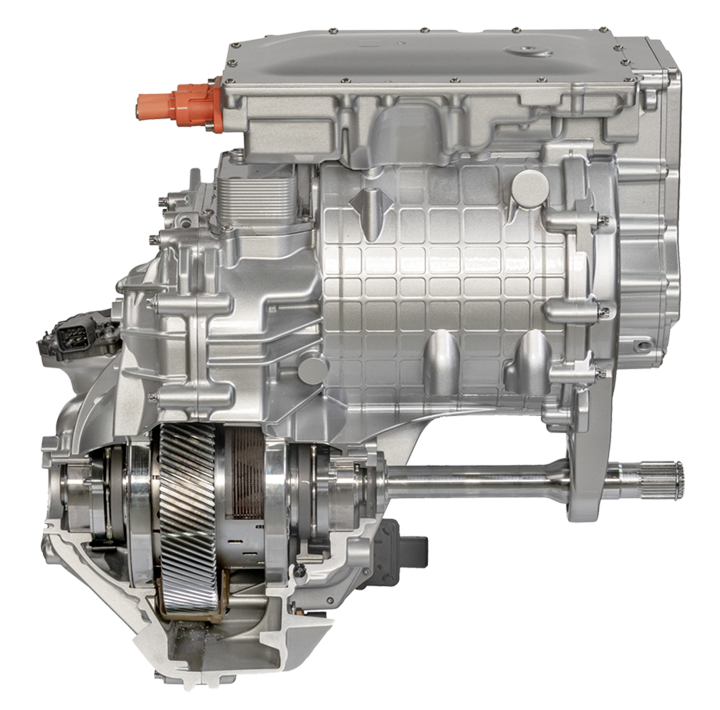 Intelligent BEV Powertrain Solution with Maximum Range Efficiency and Drivability
EtelligentReach is a BEV powertrain solution with highly integrated Magna eDrive systems on the front and rear axles, as well as an intelligent operating strategy that allows for outstanding drivability in any situation with the most efficient energy use and an extended range.
Competitive advantage/differentiators
All-wheel-drive system with Magna next-gen eDrive technology and intelligent operating strategy optimizes efficiency and driving dynamics
Decoupling+ strategy further extends the electric range
Applications/benefits
New inverters with silicon carbide improve efficiency and comfort
Explore Our Electrified Powertrain Systems
by Magna