EV Charging Technology as Key Factor for Positive User Experience
Michael Martin
June 26, 2023
10-min read
Many people are pleased by the driving experience in an EV car. It offers spontaneous power generation, quiet driving, and little drive vibration. Additionally, there is the reassurance that operating an emission-free vehicle is helping preserve the environment. However, EV charging technology is often perceived as tiresome and time-consuming. The customer is still confronted with charging stations that are difficult to find and charging elements can occasionally be in the wrong place. Even activating the charging point can cost a lot of time and be an annoyance. That is because there are no EV charging standards regarding associated authorization and payment options – in Germany or internationally.
A more user-friendly EV charging system tailored to market and customer needs is crucial for increasing the acceptance of electric vehicles among end customers. An optimal charging strategy not only guarantees a fast, simple, and convenient charging process for end customers, it can also be a decisive contribution to an optimal overall EV operating strategy. With the appropriate equipment, EVs could even help stabilize the public energy supply in the future.
CONDUCTIVE CHARGING - THE FUTURE METHOD OF CHOICE
In recent years, there has been a rising focus on expanding the range of EVs with a single battery charge. This was primarily achieved by installing increasingly larger energy storage systems, although the physical limits are being exhausted with the current technology. Even though this continuous development enables ever higher energy densities, large, heavy batteries negatively affect the overall energy requirements of vehicles. To make EVs as viable for long-distance journeys as combustion vehicles, the charging process itself is gaining importance. Fast and convenient recharging on longer journeys is particularly important because short breaks in the journey could be used to replenish energy supplies.
The practical relevance of charging speed is not only determined by the maximum charging power, but also by the range regained per unit of time. Future EV charging technology will solve how many additional kilometers can be recharged "into the EV" during a charging break. For the customer, the final "gross time cost" for the charging break is decisive, from driving up to the charging point, to unplugging and continuing the drive. That is why seemingly marginal aspects such as the best possible positioning and accessibility of the charging connection on the car are also important. Of course, the matter of authentication and payment at the charging station could also be more irritating than convenient.
The perfect solution for these problems is the so-called Plug & Charge function. Here, the charging process starts automatically after plugging in the charging cable, as well as user recognition and billing. With this, there is no need for further user action.
AUTOMATIC EV-CHARGING TECHNOLOGY - THE FULLY SELF-CHARGING CAR
Fully automatic charging is the solution to the most convenient EV experience for the customer. As an extension to Plug & Charge with automatic authentication, the EV can also independently connect to the charging device. Stationary charging robots are not only suitable for public charging stations, but are especially suited for private charging points at home. The charging cable is automatically led to the vehicle's port and connected to it. Technically, the best solution is attaching the designated charging point to the underside of the EV. That way, the charging cable can be plugged into the vehicle from below.

For automated charging in public parking garages, concepts with mobile charging robots that approach the vehicles autonomously are also conceivable. However, recharging the EV is limited by the energy storage capacity built into the robot. A full charge could potentially require several charging cycles.

Another challenge in automated conductive charging is the lack of (international) EV charging standards. There is currently no uniform standard for either the position of the vehicle-side charging plug or its type. Manufacturers must therefore adapt their EV charging technology to respective regional conditions. This can be especially problematic for an electric vehicle that is being developed for the global market. Right now, implementation of EV charging still depends on prevalent practice in the respective regions and the arrangement and design of existing charging stations.
TREND TOWARDS DRIVE-BY-CHARGING PILLARS
Another strong trend in the development of EV charging infrastructure is increasingly changing from current approachable charging points towards drive-by charging stations. These charging stations are approached from the side rather than the usual front, not unlike conventional gas stations. Thus, charging connections will have to be accordingly positioned on the side of the vehicle. However, this seemingly trivial aspect must be considered as early in development as the basic EV architecture.

To incorporate these requirements, developers must possess local market knowledge, as existing EV charging standards vary greatly around the world. An EV with difficult to reach charging elements will face little acceptance in the respective market. As a solution, it is possible to attach different charging connections for maximum adaptability. For example, an EV could be outfitted with both the AC connection on one side of the vehicle and the DC connection on the other. These design decisions must be made together with the OEM, depending on the market prioritization and cost specifications.
CONNECTION & COMMUNICATION - A VARIATY OF SYSTEMS
The variety of different plug systems is almost as diverse as their positions when it comes to EV charging technology. The four or five most common plug types are quite easy to assign regionally. In Europe and the US, two variants of the Combined Charging System (CCS) are used – CCS1 and CCS2. There, the two charging variants, alternating current (AC) and direct current (DC), are combined in a single charging connection at the side of the EV. However, the type 1 plug used in the US is only suitable for single-phase AC charging, while the European type 2 plug is also suitable for three-phase AC charging. Hence, different cabling on the vehicle side is required.
For DC fast charging, the two AC plug types are further expanded by two additional pins and thus become CCS1 or CCS2 plugs, respectively. With both CCS variants, the communication between the charging station and the EV always takes place via a powerline system and according to the same communication protocol. However, a conflation and standardization of the two CCS systems with uniform plugs is not in sight in the near future. Due to the different AC charging capabilities of type 1 and type 2 plugs, adaptation is also difficult to achieve.
MAGNA'S INSIGHT INTO LOCAL AND GLOBAL MARKETS & REQUIREMENTS
In Asia, the prevalent EV charging standards are the Japanese CHAdeMO and the Chinese GB/T. Both standards basically use the same Controller Area Network (CAN) bus-based data exchange between charging station and vehicle. However, the plugs themselves look and work differently. But efforts to merge the CHAdeMO and GB/T standard into the ChaoJi standard using the same connector and communication protocol have already begun.

It is also worth mentioning that some manufacturers pursue their own isolated EV charging technology that is solely suitable for their own vehicles and charging stations. Nonetheless, the manufacturer's own charging parks are usually also accessible to other vehicles.
Further standardization across continents is not likely to happen. Therefore, OEMs must offer different charging options depending on the market. As a development partner, MAGNA has the advantage of having local market insight around the globe. In addition, there are also deviations from charging station to charging station even within the same charging system. That is because existing EV charging standards and their implementation leave a certain amount of leeway. This means that a high validation effort for the different markets is required. MAGNA is a member of both the CCS and the CHAdeMO consortium, has development facilities in all relevant regions, and as such, is very familiar with the respective requirements to ensure reliable function on any EV charging technology.
BIDIRECTIONAL POWER TRANSFER - VEHICLE AS MOBILE STORAGE
The current feeling of insecurity regarding energy supply draws more attention to the possibility of using the vehicle itself as a type of mobile energy store. The vehicle can serve as a personal backup energy storage if temporary failure of external power suppliers occurs. It can also serve as a buffer storage for grid stabilization for the energy supplier. This makes the so-called bidirectional power transfer increasingly attractive. The interaction between EV and energy infrastructure must be possible, both for the vehicle itself and for the network-side wall box.
The possibility of not only charging energy into the EV, but also removing it from its storage opens up four different usage scenarios:
Easy and convenient off-grid supply of electrical devices e.g., in the leisure and camping sector (charging electronic devices and e-bikes, operating cooling and heating devices)
Vehicle-to-vehicle connection (V2V) e.g., emergency charging of broken-down EVs
Vehicle-to-house integration (V2H) e.g., to supply an energy self-sufficient home in the event that solar or wind power systems supply less power than currently required
Vehicle-to-grid function (V2G)
Vehicle-to-Grid function benefits public energy suppliers
The vehicle-to-grid function (V2G) is of particular interest to public energy suppliers, because the EV can feed energy back into the public grid and thus increase its stability. Energy supply companies can then outsource part of their load management to private individuals. However, this requires full external control of the charging and discharging process of the vehicle battery, which can pose problems for the customer.
If a lot of energy has just been taken from the traction battery to stabilize the grid, the EV's immediate use can become limited. Frequent and externally controlled removal of energy can also put the battery in an unfavorable charging state. Being in this charging state frequently can negatively affect the service life of the energy storage device. For this reason, both the end customer and the energy supplier must find a compromise that is attractive, or at least acceptable, to both parties.
INTEGRATION OF EV CHARGING TECHNOLOGY INTO ON-BOARD SYSTEMS
An optimal overall operating strategy for battery electric vehicles requires carefully thinking about EV charging technology. It is important not only to consider optimal battery conditioning, but also to choose the right moment for charging.
For example, efficiency can be increased by charging the vehicle in cool ambient temperatures immediately after arriving at the destination. In this case, the battery still has its optimal operating temperature and does not have to be preheated again, which requires a lot of energy. In contrast, if outside temperatures are high, it may be advisable to charge after the battery has had time to cool down. Intelligent networking of the charging system with the EV's on-board infotainment system can help the customer choose the optimal moment for charging. The system itself could make suggestions to either start the charging process immediately or to carry it out at a later time.
Integrating charging strategy into the overall vehicle system offers advantages when planning longer journeys while also improving charging speed effectiveness. The system not only takes the most traffic-efficient route into account but can also consider the optimal distribution of charging breaks depending on the individual driving style and resulting energy consumption. Drivers are not only guided to free suitable charging stations, but the system also reserves a charging point there in advance. This way, driving breaks are used as best as possible for optimal recharging.
INDUCTIVE & SOLAR - VISIONS FOR FUTURE EV CHARGING TECHNOLOGY
In addition to wired charging, there are more EV charging technologies that are being developed and tested. The idea of ​​quickly exchanging batteries at special exchange stations was considered promising at first, but lost importance due to faster conventional wired charging. The time saved by replacing the battery compared to charging the built-in, optimally conditioned storage system did not justify setting up a network of exchange stations. Hence, battery exchange concepts are unlikely to be significant in the future.
Inductive Charging
Concepts for wireless charging are in development and some are already being tested in pilot systems for special applications. Inductive charging, which is already used to charge mobile phones and other devices, seems very promising. So far, however, only single-point solutions have been possible since EV and infrastructure must be perfectly compatible. This concept is most attractive for exceptional cases, such as bus services and taxis. In the future, it could also be a viable option for autonomous local transportation or commuting systems. Automated charging systems with overhead line sections to which electric buses can be connected are already being evaluated.
Solar Power
Another innovative idea is to equip the EV with on-board solar systems and to integrate photovoltaic cells into parts of the top hat. When the vehicle is parked in sunlight, energy can be generated. This way, at least a certain share of the daily driving range could be covered by solar power. However, solar energy can only sufficiently cover the EV's entire energy demand in exceptional cases. Nevertheless, such visionary ideas should be considered in the development of future EV charging technologies.
CONSIDER CHARGING SYSTEMS AS EARLY AS POSSIBLE IN VEHICLE DEVELOPMENT
In any case, the development of EV charging systems should be integrated into the overall vehicle development as early as possible. Desired charging times are particularly important because they are influenced both by the components' dimensions as well as their interaction with thermal management. Due to a high degree of flexibility, an experienced development partner like MAGNA can help OEMs put together a coherent overall vehicle concept – whether it is a new entrant into e-mobility or if existing elements and assemblies need to be integrated into a new vehicle. MAGNA has expertise in all areas and stages of development – not only in ​​alternative drives.
Stay connected with Inside Automotive!
You can keep updated with Magna's Inside Automotive through email alerts in real time. Subscribe now!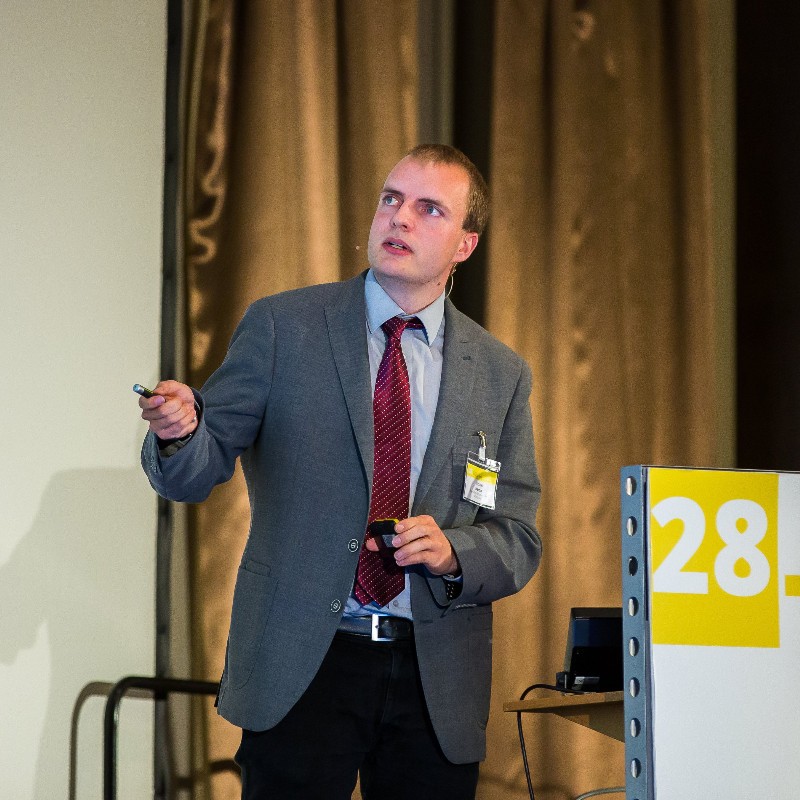 Michael Martin is currently working as a Group Leader for Energy Management & Operating Strategy at Magna Steyr. He has experience as a Senior Engineer specializing in driving performance, energy efficiency, and driveability.He started his career at Magna as a Simulation Engineer in the field of energy management in 2011. He holds a doctoral degree in mechanical engineering from the Technical University of Graz, with a focus on automotive engineering.
Send us your questions, thoughts and inquiries or engage in the conversation on social media.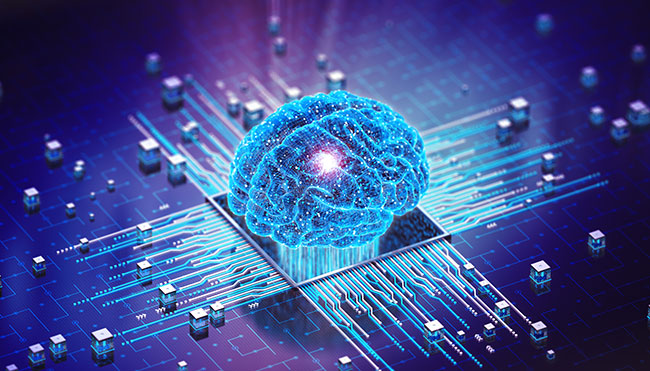 Vehicle Control Unit – The Mastermind Behind All Vehicle Functions
Blog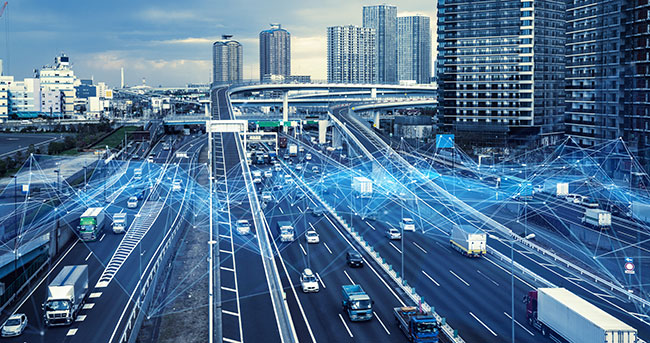 Cybersecurity in the Automotive Industry
Blog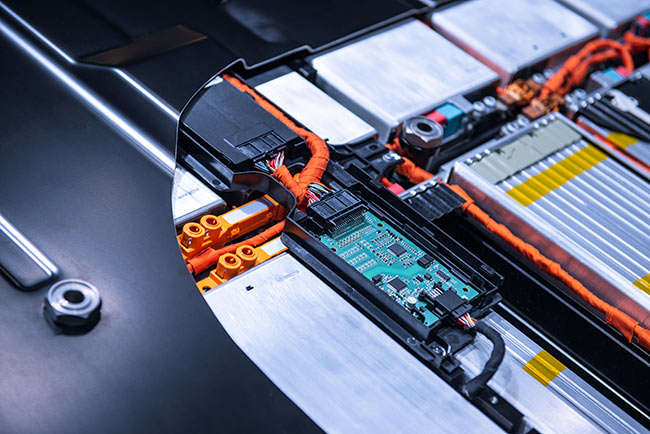 Battery Development for High Voltage Battery Electric Vehicles – A Supercharged Subject
Blog
You can stay connected with Magna News and Stories through email alerts sent to your inbox in real time.