Build an Automotive IT Landscape for Your Automotive Company + Free Guide for Creating a Smart Factory
Christian Platzer
July 23, 2022
4-min read
This article will explain the role of the automotive IT landscape for an automotive startup. It will give a brief overview of current trends, how efficient and smart implementation can greatly improve market success and how important a modern automotive technology is. It will also highlight the three main challenges of establishing an IT landscape and how these can be addressed.
The IT landscape might not be the first thing that comes to mind when considering the requirements of establishing an automotive brand. But the reality is that the technological infrastructure as well as the modern automotive technology and the applications that run beneath it are key factors when it comes to engineering, production, and business process efficiency.
An efficient automotive IT landscape is one of the most important and versatile tools a vehicle manufacturer has at their disposal, and when used smartly it can help to increase its user's performance in the market.
Please note that this article does not cover the E/E architecture and the software to be implemented within the vehicle itself. It focuses on the requirements for ensuring a stable and efficient IT infrastructure and applications for the vehicle development and manufacturing processes.
MODERN AUTOMOTIVE TECHNOLOGY REQUIRES A POWERFUL AUTOMOTIVE IT LANDSCAPE
The automotive world has experienced significant changes in recent years. While production is increasingly shifting towards electric vehicles and a high degree of specialization, the industrial production processes have also experienced significant changes. The so-called Fourth Industrial Revolution has been coined as an overarching term for such changes.
New technologies range from cloud computing to artificial intelligence, from extended reality (XR) to the Internet of Things. These advancements are resulting in a considerably faster data exchange rate, cost-efficient development, production, and validation processes, as well as a higher degree of automation.
All this results in the so-called "smart factory" where objects and systems communicate digitally and in real time. Smart factories optimize the manufacturing process through continuous data-based evaluation for faster, more agile, and more efficient production.

Naturally, a smart factory requires a highly sophisticated and complex IT landscape that reaches every corner of a factory's organization and connects every process, every piece of machinery and every employee.
Simply put: IT cannot be viewed as a single piece of an organization. It is a vital part of the entire project's infrastructure and is a necessary and beneficial precondition for vehicle manufacturing and modern automotive technology in the 21st century.
HOW AN EFFICIENT AUTOMOTIVE IT LANDSCAPE CAN INCREASE YOUR SUCCESS
IT is a vital factor for increasing a business's market performance. For example, errors and risks that may occur during engineering and production processes can be detected and resolved faster if sub-processes are mapped and maintained virtually.
Digital data organization and storage are also far superior to paper-based processes. They are in general faster and more efficient as separate orders can be controlled with more flexibility. And of course, the existence of virtual prototyping has a far-reaching impact on a project's total cost requirements since vehicles can be tested and validated solely using a computer.
However, the concept of digital simulation does not stop at vehicle testing and validation. The entire manufacturing facility itself can be digitally simulated and used for virtually testing adaptations in tools and production processes.
This "digital twin" allows an accurate documentation of the whole manufacturing process, ranging from small battery components up to entire facilities.

In short: IT encompasses far more than just saving paper. A well-developed and connected IT infrastructure optimizes communication and data transfer and can help to increase an organization's ability to adapt.
It also reduces engineering and production costs of a vehicle as well as facility costs to a fraction of their non-digital counterpart.
All of this can be accomplished while allowing for greater accuracy in developing, simulating, and testing.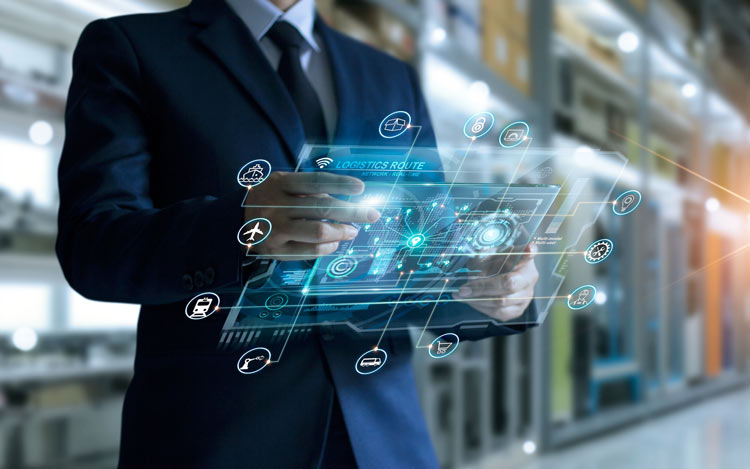 THE CHALLENGES OF ESTABLISHING AN SUITABLE AUTOMOTIVE IT LANDSCAPE
When talking about the role of IT in vehicle developing and manufacturing, it should be noted that this encompasses a multitude of different fields of applications, all of which are essential when it comes to keeping a production facility running.
The automotive IT landscape plays a major role in the thousands of tasks, no matter how large or small, that make up the development and production of a complete vehicle. However, there are several different challenges that should be addressed before an automotive IT landscape can be set up:
Planning Your IT System Layout for a Modern Automotive Technology
On the top level, automotive IT systems can be generally grouped into engineering or manufacturing systems.

Engineering systems fulfill the necessary tasks for developing the vehicle. This includes software that handles team management over multiple simultaneous access points as well as data exchange, authorization, and visibility. Most importantly, engineering systems enable a functioning change management. As a vehicle idea develops into a project, it will significantly change throughout the process. The overall evolution of the project can remain traceable by documenting and mapping the project's changes.

Manufacturing systems on the other hand cover issues related to the production queue. This covers software that relays relevant information to machines and personnel, in real time, to ensure maximum process efficiency. Additionally, all processes in relation to purchasing, accounting, human resourcing, and facility management each require unique software solutions.

The best way to address this large degree of complexity is through good strategic planning. Establishing an automotive IT landscape should not be viewed as a single task but rather a gradually evolving subsystem of the business. IT processes will continuously be expanded, patched, and optimized in tandem with the business's development. The important questions are:
What are the requirements of each business module in terms of its IT infrastructure? How does IT improve the efficiency of the respective process, module, or system?


How should the respective processes, modules, and systems relate to each other? What information is shared, and how?


How can IT infrastructure and applications remain efficient? What challenges do the people working with the systems have, and how can they be addressed?
Finding Software Solutions That Fit An Modern Automotive Technology
Depending on its exact business model, its vertical range complexity, its internal organization, and production process layout, as well as the vehicle being produced, every facility has different requirements for its IT infrastructure.
As there is no one-size-fits-all solution for an automotive IT landscape, each business will require different software solutions depending on the vehicle properties in terms of features, size, design, variants, and production scope.
When choosing the right software for each application, it is important to consider the following:
What features does the software have to provide to be useful?
How important are the respective features?
Does the software meet the requirements of is users?
How much adaptation is necessary before the software can be used?
Most likely, new entrants will purchase most of their software – but even then, it will be necessary to make certain changes to fit the individual needs of their business case. New entrants should consider how well the standardized functions do their job, and where adaptations or in-house development would be more beneficial. Fortunately, almost all existing industry software offers a high degree of customization.

Additionally, a new entrant also has the option to develop software from scratch. This way, they can ensure that the software encompasses the necessary features of the respective system and that employees will be able to use it without any difficulties. However, developing and maintaining customized software also requires more resources and time – which can be challenging for a new entrant during the concept phase.

Ultimately, a new player should primarily follow the principle of "buy before build". Although developing individual system solutions is highly beneficial, and sometimes necessary for ensuring full function coverage, it is also a costly and time-consuming task. Unless developing a custom software solution provides clear benefits for the new entrant, it is often recommended to purchase existing software.
Combining Individual Systems to a Larger Automotive IT Landscape
Integration is the key to every well-functioning automotive IT landscape. Systems are chosen based on the requirements of their respective field of application but taken together must form one coherent system. IT has the complex task of optimizing and combining all these tasks into a single greater system. On top of this, a successful new entrant will in due time have to develop numerous vehicles and operate more than one production facility, requiring teams from around the world to work in tandem with each other.
When systems are planned, there is one general rule a new entrant should consider: organize around data. Regardless of their exact application, the best way to organize such a network is to keep data separate from its respective application and instead organize everything around a centralized data hub.
Ideally, the numerous data flows are managed with one master data system which serves as the central focal point of the entire automotive IT landscape. As a conductor directs an orchestra, a master data system directs data in a way that keeps things synchronized and running smoothly together as a whole.
It's important to keep in mind that maximum efficiency can only be achieved in theory. When implementing this method in practice, certain compromises may have to be considered. Nonetheless, a central organization hub is the most important piece in combining the numerous automotive IT systems to create a larger, unified system landscape.
Ensuring Data Security
An efficient automotive IT landscape can pose several potential security issues. Regardless of whether data is stored on-premises, through a partner, or via cloud-based services, a lack of verifiable data security standards and measures can be a major risk for all parties involved.

Managing access rights is a good example. Naturally, not all data has to be available to all parties involved. Being too lenient in granting access rights or not implementing an authorization system can have a negative impact on efficiency and lead to unclear work structures. More importantly, it greatly increases the risk of unauthorized third parties obtaining vital information.

Basically speaking, data security encompasses three principles:
Confidentiality: Data should only be available to authorized parties.
Availability: If someone is authorized to access data, it should be available easily.
Integrity: The collected data itself is trustworthy and changes can be traced.
Fortunately, ensuring secure data storage and distribution networks can be accomplished according to clear criteria, as there are numerous regional guidelines in terms of privacy and security that software must fulfill. For example, Magna has the internationally valid ISO2700x certificate as well as TISAX, a certificate specifically required for German OEMs.
WHAT'S NEXT?
To summarize, while automotive facilities become increasingly interconnected, automated, digitalized, and smart, IT becomes more important than ever. The role of a well-planned automotive IT landscape is crucial for a successful and efficient business. When the automotive IT landscape is optimized in a way that complements a new entrant's business model, their efficiency and productivity can help them stand out among their market competitors.
However, the sheer complexity of the automotive IT landscape itself poses challenges for new entrants, even more so as implementing an ideal network and ensuring data security are challenging enough by themselves.
Working with a partner for development and manufacturing can help to mitigate these challenges as an established company will likely have large parts of the automotive IT landscape already in place. Expanding or adapting the partner's systems when necessary is easier than starting from scratch.
Ultimately, IT cannot and should not be viewed as an isolated unit within the company. The IT department must work closely with other departments to ensure that software optimizes the automotive development and manufacturing process. IT will require continuous development and optimization as it is not simply an infrastructural layer, but rather an important core component of successful automotive development and manufacturing – and thus the basis for modern automotive technology.
Stay connected!
You can keep updated with Magna's automotive insights through email alerts in real time. Subscribe now!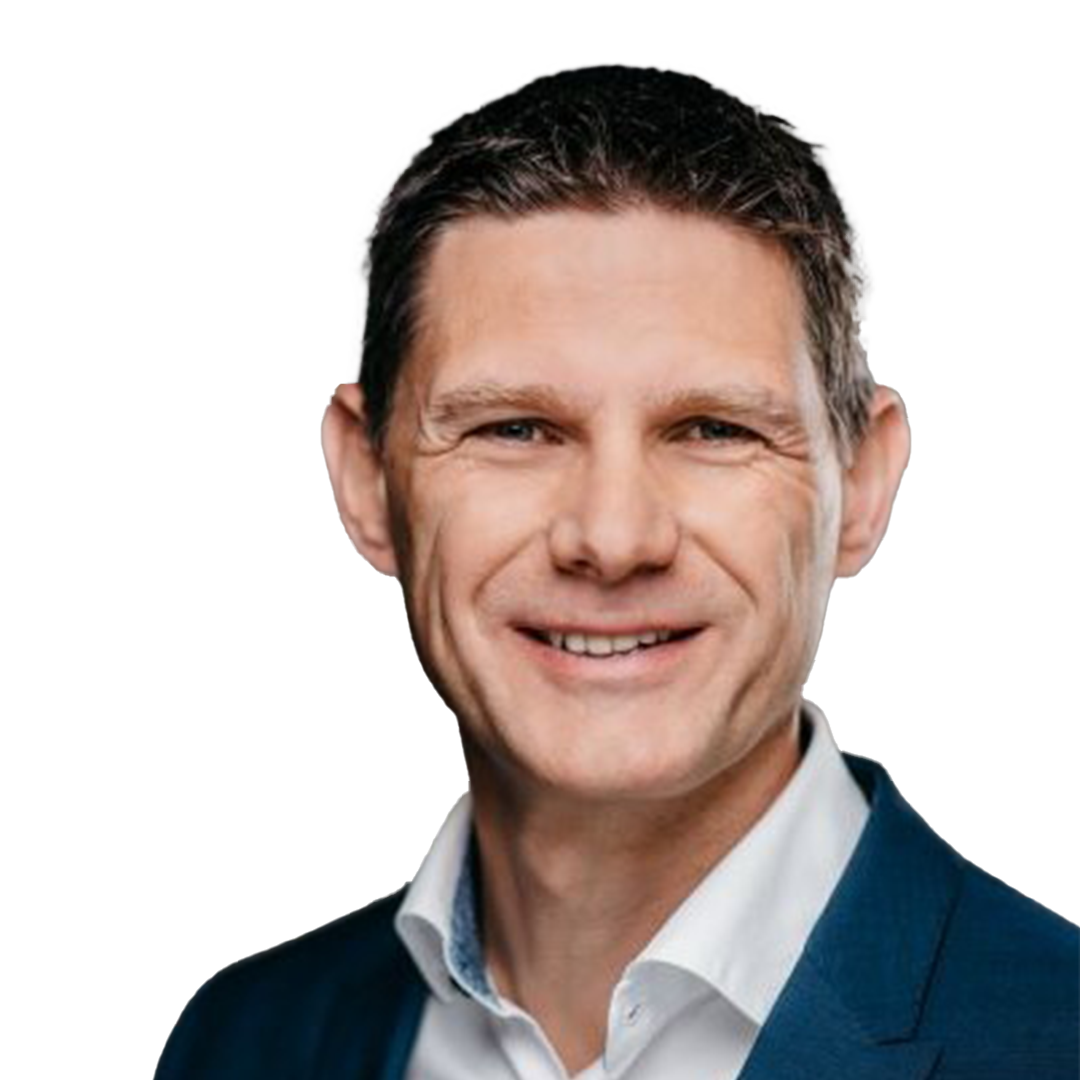 Christian Platzer was Global Director of Information Technology at Magna Steyr. He had been with Magna for 25 years in several positions in Information Technology and has been responsible for Magna Steyr's IT for 8 years. Christian Platzer has a degree in Telematics (i.e. Telecommunications, and Information Technology) and a post graduate degree in Sciences of Business Economics, Law and Economics.
Send us your questions, thoughts and inquiries or engage in the conversation on social media.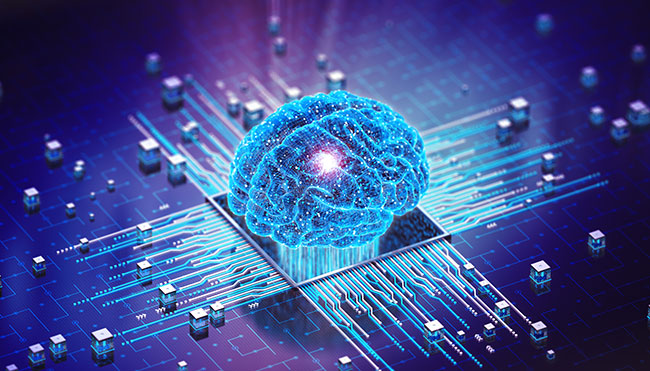 Vehicle Control Unit – The Mastermind Behind All Vehicle Functions
Blog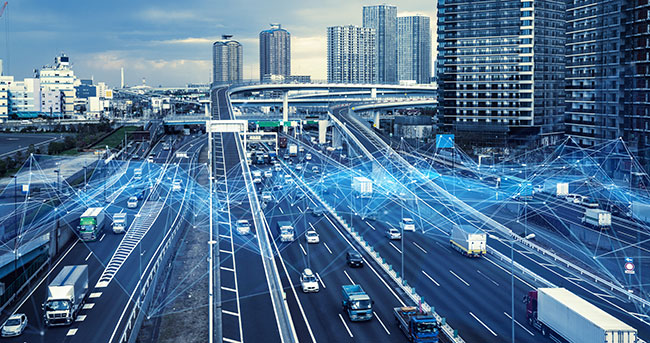 Cybersecurity in the Automotive Industry
Blog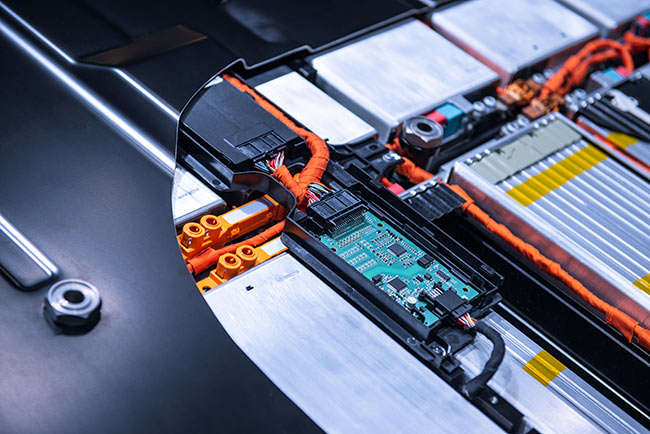 Battery Development for High Voltage Battery Electric Vehicles – A Supercharged Subject
Blog
You can stay connected with Magna News and Stories through email alerts sent to your inbox in real time.