Better Mobility.
It Matters.
Discover how Magna is driving change for a better future of mobility.
CES 2023 l January 5-8
Las Vegas, Nevada
Hotspot_tour_the_booth_1
Partnerships
Magna ICON™ Digital Radar
ICON™ Digital Radar is an industry-first that out-performs analog radar at levels never seen before. It helps solve industry level challenges that supports a path to autonomous driving.
Magna Delivery Device
This is a specialized on-road vehicle for last mile delivery leveraging Magna's internally developed low speed Level 4 driverless technology. Paired with Magna's delivery backend software, Magna can offer end to end "delivery as a service" or other business models with e-moped levels of CO2 emissions.
Mobility BOT Scooter
Mobility BOT (three)
Cartken Delivery Device
Magna is working with forward thinking partners like Cartken to advance more sustainable, low-cost mobility solutions. Cartken, leader in autonomous sidewalk and indoor delivery technology, has built a low-cost driverless vehicle platform. Magna is helping to scale Cartken and is also developing new solutions based on Cartken's technologies.
The Power of Magna
Using our unique experience across the entire vehicle and deep product expertise, we're able to define problems and find the best, most comprehensive solutions to the mobility challenges of today and tomorrow. Combining that with our integrated systems approach and complete vehicle engineering and manufacturing knowledge makes our collective expertise your competitive advantage.
Magna Seat of the Future
Magna FreeForm™ trim technology enables stylists to create the designs they envision without today's existing obstacles. Additionally, the Central Seat ECU provides a scalable solution with the capability to incorporate features for all rows of seating and other vehicle controls. Magna's Real Time Pressure Sensing technology can measure occupant pressures and adjust bolsters automatically based on pre-determined preferred positions.
Magna Breakthrough Lighting
Enhanced vehicle exterior experience with lighting effects that achieve unique brand identity. Breakthrough Lighting demonstrates how lighting advances the communication between the user, the vehicle, and its surroundings.
Magna Mezzo Panel™
This first-to-market, large-format decorated front panel uses in-mold film and integrates state-of-the-art sensors, cameras and light technologies to enable unique OEM brand distinction. This is achieved by combining innovative materials and process technologies to achieve a high-quality hidden until lit surface and seamlessly integrate radar.
Magna FlecsForm™
Advanced lighting technology that utilizes high speed direct transfer technology of mini-LEDs onto flexible circuits to enable thinner, more efficient lighting solutions that enhance styling.
Magna SmartAccess™
Magna's SmartAccess™ platform reimagines traditional vehicle access experiences. Enabled by our holistic vehicle systems approach, SmartAccess™ provides an elegant access experience for consumers by removing the b-pillar from the vehicle structure.
Magna Driver Monitoring System
Proven camera-based solution integrated into an interior mirror that actively monitors and reduces distracted driving through customizable alert and notifications.
Magna eBeam™ Electric Axle Drive System
eBeam™ offers a structure-oriented design that supports high-payload vehicles with matching power for continuous-duty usage. It is designed as a drop-in replacement for existing beam axles in LCVs, SUVs, and Trucks, in classes 1 - 6.
Magna EtelligentForce 4WD BEV
EtelligentForce is a battery electric 4WD powertrain system for passenger trucks and light commercial vehicles that maintains their full capabilities with uncompromised payload and towing. Magna's drop-in eBeam™ reduces OEM integration efforts and costs, while towing class-leading 14,500 pounds.
Magna's Full System Approach Makes Us Your Competitive Advantage
Every day, Magna is driving change where it matters most, challenging the status quo and pushing innovation forward. Our desire to do better for everyone and everything inspires the big thinking and advancements we bring to the world.
That is why we never look at things from only one angle. Our highly integrated approach serves as your innovation hub – a system partner with the capabilities to bring state-of-the-art engineering methods and highly automated production processes to your door.
We are not only meeting the challenges of tomorrow – we are embracing them, and creating full-system solutions in electrification, mobility, and beyond to help you create the vehicle of the future. It is how we move Forward. For all.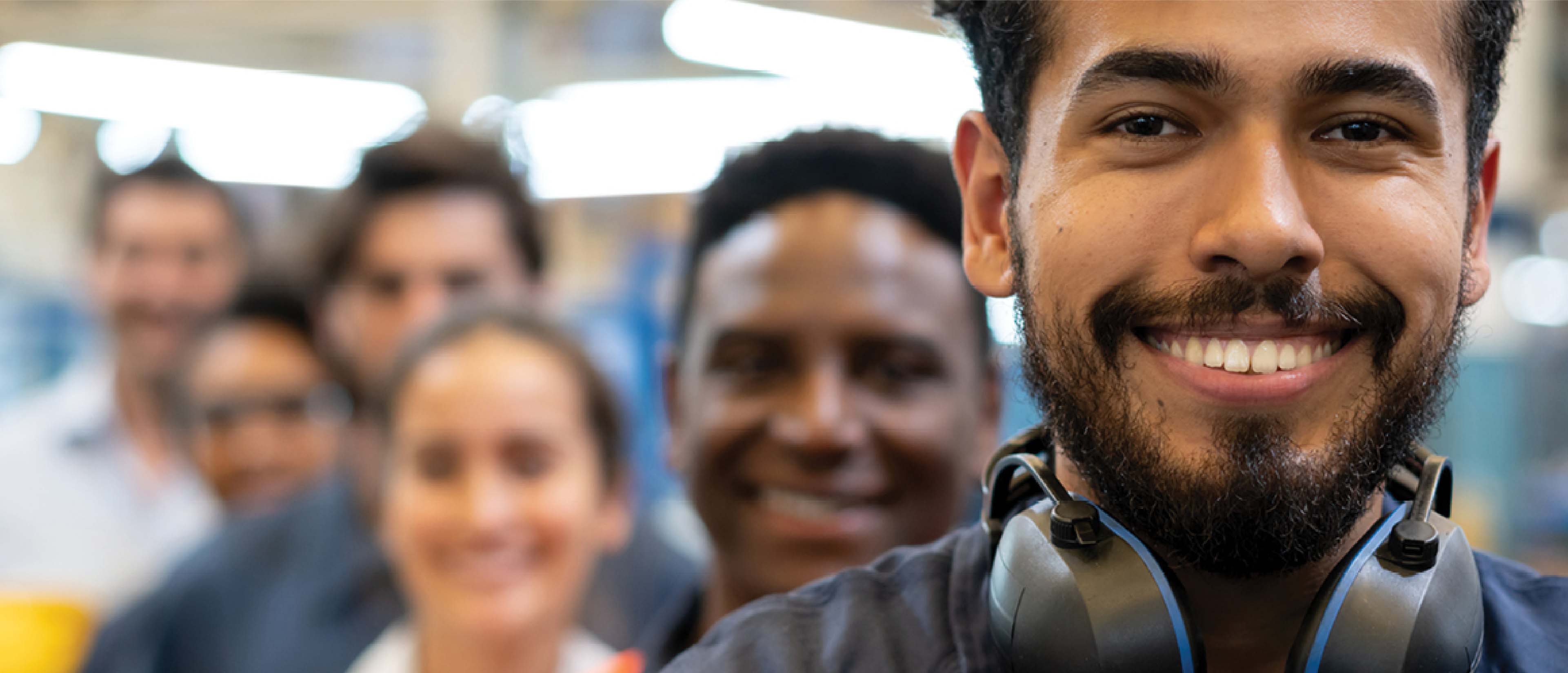 We understand you need a career as unique as you are. Whether you want to advance your existing expertise or try something different, we are committed to your growth. At Magna, there are no limits.