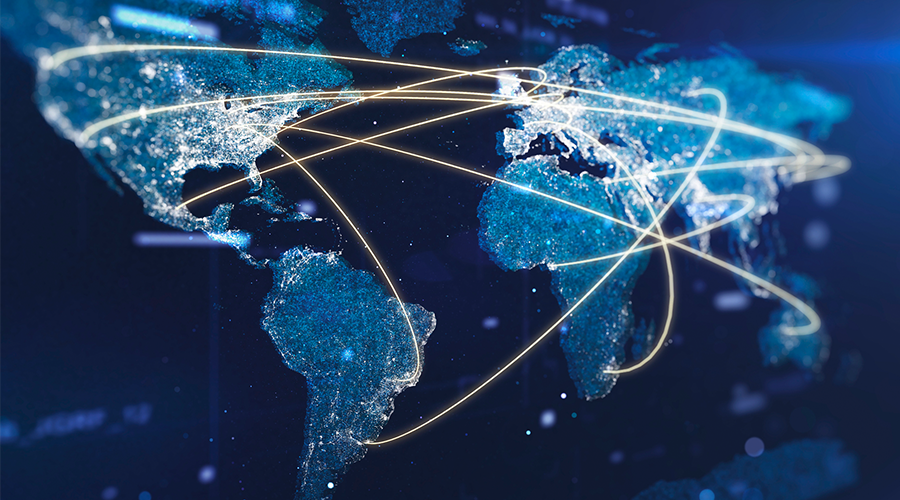 Why a Global Manufacturing Partner Benefits Automotive Production
Roland Prettner
November 28, 2022
4-min read
Few automotive manufacturers in 2022 produce in one region only and do not have a global production. But to launch a successful global presence, good preparation and a suitable partner are needed. The vehicle manufacturer needs to know and understand the legal standards and cultural differences of the new market and then adapt their plan accordingly. A partner who understands the vehicle manufacturer's own processes and culture as well as the conditions of their target market will make the venture into a new market notably easier.
THINK GLOBAL, ACT LOCAL:
A GREAT CHALLENGE FOR OEMS
Entering new markets requires an expansion of existing corporate structures to meet the specific requirements of the respective market and, for example, to comply with manufacturing standards, norms, and laws across the different regions.
On the flip side, expanding businesses can also reap the benefits available due to economies of scale. Production processes and lessons learned can be carried over directly from the home market. Likewise, several costs can be shared in many aspects.
How much should be produced at the new location?
Production volumes and the planned time for market entry play a large role when determining the exact demands that vehicle manufacturers and their partners must meet. A very specific target market of small size often does not require the complete production process to be localized. In fact, for very small volumes, importing a complete vehicle into the target market is the most effective solution. The larger the intended production volumes, the more viable a locally established production site becomes.
Establishing a new brand in a new market
Upon leaving their home market, automotive manufacturers will always find themselves as the newcomers. Compared to the big brands that have established themselves in the public consciousness, the new competitor may have trouble establishing themselves alongside them and with building trust among end customers – regardless of their reputation and history in their own home market.
Most importantly, to overcome this initial hurdle, every automotive manufacturer must adapt according to their target market's demands. In the US market, demand for SUVs and pick-ups is notably higher than in Europe – a manufacturer entering the US market without those vehicles in their repertoire will have difficulty finding a firm footing.
Cooperation with a locally established partner is a sensible decision in any case. Often, new and established vehicle manufacturers will found a joint venture. This grants new manufacturers access to the market knowledge they need so that they can build an attractive product catalogue, and qualifies new OEMs to receive certain funding.
Knowing local conventions and conditions
Knowing local conventions is important not only for building a brand reputation, but for building a workforce as well. Are the necessary skills available locally? Which benefits do workers expect to receive? And how do laws, norms, standards, culture, and customs shape expectations towards the manufacturer?
While those questions may seem self-explanatory at first glance, a lack of detailed insights into the local culture of their future manufacturing site could cause notable trouble for automotive manufacturers when they try to build a sustained presence in the new market.
THE BENEFITS OF A GLOBAL MANUFACTURING PARTNER WITH A GLOBAL PRODUCTION
In short: Without a locally established partner, entering a new market will be difficult. But why, then, should manufacturers also consider whether their partner is present outside of the target market as well? Why cooperate with a partner that acts locally, but thinks globally?
Benefit #1: Globally uniform quality standards
Ideally, the processes and technologies used should be identical in all production sites around the world. Vehicle manufacturers have to adapt to local conditions and frameworks; however, this may result in differences in quality between regions.
If the manufacturing partner themselves is also a global player, then their manufacturing processes are generally identical across different regions – and so is their product quality. For a global partner, it's irrelevant whether they produce a vehicle in Europe, China, or the US; All of their sites operate under identical tooling standards, use the same software, the same AME (advanced manufacturing engineering) concepts, and the same catalogue of requirements. Therefore, a global manufacturing partner can offer the same product quality in every region.
Benefit #2: A fast and easy build-up of local production infrastructure
The second benefit of a global manufacturing partner is both one of the most obvious and most valuable ones. A global partner is already present at the target location of the OEM. This comes with not just a fully functioning production site, but also the corresponding equipment, a skilled workforce, and an established supply and logistics network.
The cost and time savings that a presence like this brings are massive. Just the fact that all building permits are already obtained saves months, if not years, of build time – and that is before the actual "build-up" of the manufacturing site even begins. Choosing a partner who can already provide such infrastructure saves huge amounts of money and resources. Even more importantly, this enables vehicle manufacturers to direct their efforts on more pressing tasks instead, such as business expansion or brand establishment.
Benefit #3: A global production as a bridge between old and new market
And finally, even if a partner has not established a sustained presence in a specific region, they may just do the jump alongside the manufacturer. If an OEM expands into a region the manufacturing partner themselves is interested in tapping into, the two can coordinate their entry.
This situation is advantageous for both parties. The vehicle manufacturer can avoid the building process, and all of its related tasks and investments – obtaining permits, planning a factory, operating and observing construction, finding people and equipment, and maintaining the finished building – while the manufacturing partner ensures a long-term partnership in a new location with high growth potential.
If both parties have already cooperated with each other before, all the better. Because in this case, the partner already has insight into the vehicle manufacturer's process landscape; How to establish project timing plans, which milestones to define, the technologies and data landscape used, the corporate language of the partner – all of this makes coordination between partner and manufacturer much easier.
WHY MAGNA IS AN IDEAL GLOBAL MANUFACTURING PARTNER WITH A GLOBAL PRODUCTION
As a contract manufacturing partner, Magna provides a broad range of advantages for OEMs who strive to grow globally.
Magna's global standards guarantee a globally consistent product and process quality
Magna has already established global processes in place, which ensure that the same level of quality is offered at each location. Magna's key to this level of quality consistency is the Mafact concept.
The quality of the vehicles produced by Magna is further proven by numerous quality awards, such as the J. D. Power Award.
Magna's global production capacities cover every major market
The numbers don't lie either – 347 locations on 5 continents with more than 161,000 international employees prove Magna's position as one of the strongest automotive production partners worldwide.1
Magna's largest production site lies in Graz, Austria. Here, there is an established complete vehicle production landscape capable of producing 250,000 vehicles per year. Since its inception, over 4 million vehicles have left its gates. It forms a production network with the site in neighboring Hoče, Slovenia, allowing Magna to respond even more flexibly to customer requirements.
Great Potential in Asia and North America
In China, Magna has been operating another plant in Zhenjiang, Jiangsu Province in a joint venture with BJEV since 2020. There is still great potential for expansion at this site. Magna's presence in China will certainly continue to grow in the future.
In addition, plans for a third mainstay – a new plant in North America – are in full swing. If program commitments exist that justify the capital required to build the necessary facilities, Magna will have a strong presence on the American continent in the future – and with it, all OEMs who want to use their chances on this highly dynamic market.
Magna's broad production portfolio meets all demands
Magna can support OEMs (and start-ups) for market entry projects with up to 100,000 vehicles. All tasks at the new site will be taken over by Magna – regardless of whether a painted body must be assembled or whether a complete vehicle must be planned and produced on-site. Magna also offers the processes necessary to scale production volumes quickly after market entry, according to market demand.
Magna also covers all demands in terms of technology. Combustion, hybrid, and electrical engines are all available, as well as different paint and bodywork variants (ladder frames, aluminum space frames, multi-material shell constructions, to name a few).
Magna creates new perspectives as a complete vehicle manufacturing partner
What sets Magna apart the most from other manufacturing partners, however, is Magna's one-stop-shop for complete vehicle competencies. Individual component and system development, as well as complete vehicle development from concept creation to serial production. Magna can take over all tasks of planning, developing, industrializing, testing, and producing a complete vehicle.
But why should an OEM looking for a production partner consider if their partner has engineering and industrialization capabilities? The answer is simple. If a manufacturing partner is able to map a complete vehicle, they can also more easily discover and implement opportunities to optimize the entire production process.
Magna's holistic approach also makes it possible to find optimization potential for the entire process, even in the development and production of individual systems, and to provide accurate assessments of the project and its requirements.
TO SUMMARIZE
Let's recap the most important points:
1. Global vehicle manufacturers face the challenge of combining a worldwide corporate, development, and production concept with a market entry strategy focused on individual regions:
To do this, they must be clear about the exact terms of their market entry.
They need to anchor their own brand in the new market.
They need insight into the local norms and conditions on a legal and social level.
2. Working with a manufacturing partner that has a presence in both the manufacturer's home and target markets offers several key advantages:
Manufacturing projects are carried out under uniform standards.
The plant in the target market already exists, or
A new plant can be built together with the vehicle manufacturer.
3. Magna offers several key advantages here, even among global partners:
Magna's global processes guarantee uniform quality at all locations.
Existing production sites in Europe and China, as well as the planned expansion in North America, cover all major markets.
Magna can realize all unit numbers, all production scopes, and all currently relevant technologies.
Magna's total vehicle competencies help optimize production processes from multiple perspectives.
Magna's track record underlines its claim to be a reliable partner for vehicle manufacturers.
Stay connected with Inside Automotive!
You can keep updated with Magna's Inside Automotive through email alerts in real time. Subscribe now!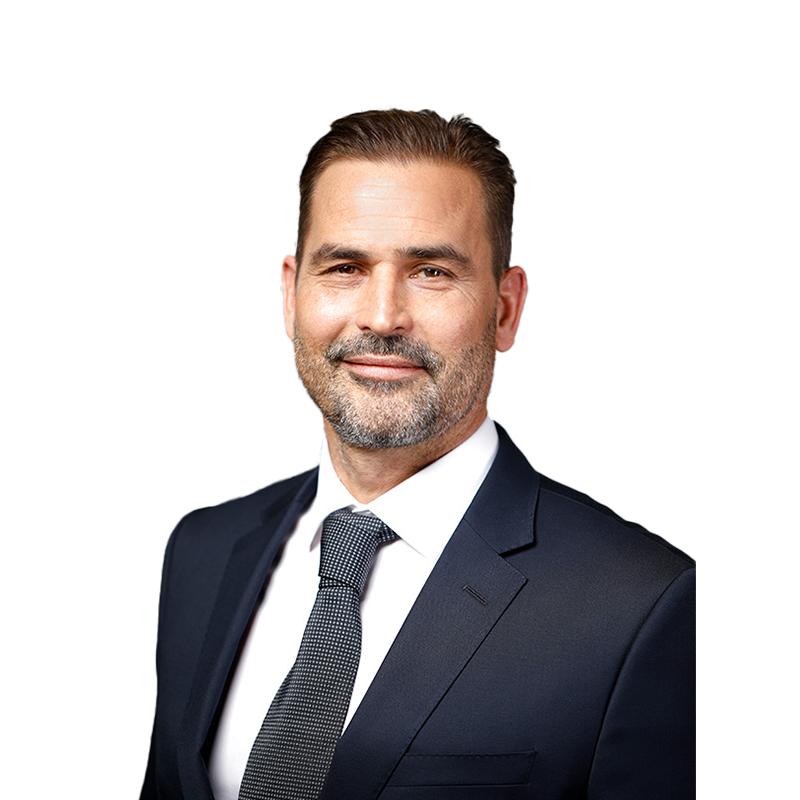 Roland Prettner is Vice President Global Complete Vehicle Manufacturing at Magna Steyr. As a professional in the automotive industry with over 20 years of experience in America, Asia and Europe, he has held several key positions at Cosma – a group/part of Magna International, such as Vice President of Cosma Europe and General Manager of the Magna Presstec, before assuming his current position in April 2022. Roland Prettner holds a degree in electrical engineering and a Master in Business Administration.
Send us your questions, thoughts and inquiries or engage in the conversation on social media.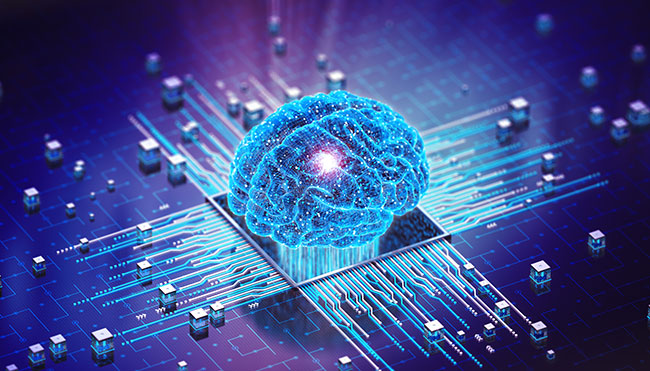 Vehicle Control Unit – The Mastermind Behind All Vehicle Functions
Blog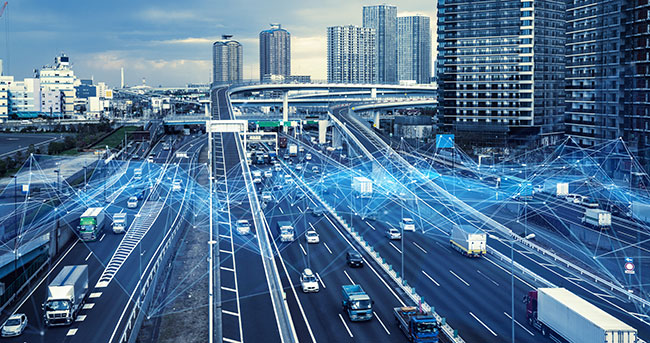 Cybersecurity in the Automotive Industry
Blog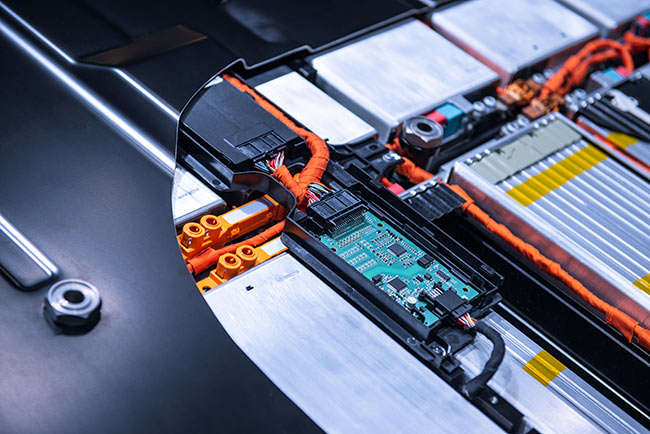 Battery Development for High Voltage Battery Electric Vehicles – A Supercharged Subject
Blog
You can stay connected with Magna News and Stories through email alerts sent to your inbox in real time.