How a Contract Manufacturing Partner Can Support You with Staying Competitive
Karl Hartl
October 31, 2022
4-min read
5 years ago, most vehicle manufacturers would have agreed that a shift towards electrification was slowly going underway. However, the shift was much quicker than most expected. Now the ice age is over and vehicle manufacturers find themselves in a rapidly transforming industry with fierce competition – planning vehicle production is difficult under such conditions.
In order to keep up with this dynamic, competitive and often volatile environment, vehicle manufacturers need to rethink their strategies and change their manufacturing setup quickly. Outsourcing production to a contract manufacturing partner can aid in this shift – however, doing so requires a high level of trust between the two parties. Only if a contract manufacturing partner can provide the necessary levels of quality, cost-efficiency and punctuality, will a partnership be profitable.
What's ahead?
There are, of course, many additional factors which influence the decision to hire a contract manufacturing partner. But ultimately, the decision to outsource a project must provide a significant benefit for the OEM, rather than just a workaround solution for an unexpected change in production plans.
This article will showcase the facts and factors vehicle manufacturers should look out for when choosing a contract manufacturing partner for their automotive project. It will cover the following topics:
WHICH SITUATIONS FAVOR OUTSOURCING A PROJECT TO A CONTRACT MANUFACTURING PARTNER?
In an ideal scenario, a vehicle manufacturer would not need to outsource projects to contract manufacturing partners. However, the automotive industry is influenced by many global, economic, technological, and social factors. As a result, vehicle manufacturers may need to react quickly to unforeseen changes.
The current situation of the automotive industry demands new approaches
The automotive market of today is very different from projections made 5 years ago – and so are the demands towards vehicle manufacturers: EV production requires assembly lines, plant layouts and process flows to be adapted, high-voltage batteries demand new supply lines and proximity to the production site, and often, complete plant layouts have to be re-planned from the ground up. All while still staying competitive on the market. And all while ongoing crises, conflicts, and supply chain disruptions exacerbate the situation even further.
Contract manufacturing partners relieve the OEM's core processes
A contract manufacturing partner is an option to quickly open additional production capacities if current demand exceeds the existing internal capacities. It is a particularly viable tactic for handling niche models or short-term volume surpluses that don't fit into the core production landscape.
Contract manufacturing partners can help tap into a new market
Contract manufacturing partners can also be involved in the expansion strategy of vehicle manufacturers. By outsourcing a vehicle's production (as well as the pre-production engineering and industrialization steps, if the partner offers a complete vehicle service), OEMs can determine their potential in the new market and scale up their on-site production efforts according to local demand.
This strategy, however, requires the contract manufacturing partner to have a global presence.
Contract Manufacturing Partner
WHAT SHOULD VEHICLE MANUFACTURERS EXPECT FROM A CONTRACT MANUFACTURING PARTNER?
Short-term production capacities alone are already a potentially project-saving benefit of contract manufacturing partners. But ideally, a contract manufacturing partner is not just an emergency production asset, but a valuable partner who benefits the OEM's complete production strategy.
A good contract manufacturer can be identified by three traits:
Trait #1: Good contract manufacturing partners think and act like an OEM
Vehicle manufacturers should expect their partner to stick to the quality standards adequate for end customers. Contract manufacturers produce complete vehicles for an OEM – aka the exact cars that end customers will later park in front of their homes. As such, they must stick to the same quality standards of said vehicle manufacturers, ideally even higher ones. Because quality shortcomings will ultimately affect their car brand the most.
The way a partner develops, produces, and tests their product, how their organization is set up, how they ensure supplier quality assurance (SQA) within their own supply network, how they ensure sustainable production, etc. – All these factors must be valued the same way the vehicle manufacturer themselves values them.
Trait #2: Good contract manufacturing partners are flexible
Project decisions and changes must often move across multiple management levels until they are fully approved and can be implemented into a project. That can slow down a project's speed – and make it difficult to quickly react to unexpected changes. But given how fast the global economy can shift its trajectory, remaining flexible is essential for a globally connected automotive manufacturer.
As a contract manufacturing partner's business model revolves complementing the internal capacities of vehicle manufacturers, their business structure should be designed for fast decision-making. They should bring lean processes into the project in order to tighten time management and operate under flat hierarchies to reduce decision and discussion time.
Trait #3: Good contract manufacturing partners can create unique production synergies for niche models
Contract manufacturers have an additional – and unique – advantage: multi-OEM solutions. As a neutral intermediary between OEMs, a contract manufacturing partner can pool vehicles from different car manufacturers into one production line. This lowers production costs significantly as several projects can be pooled into one production line.
For example: European car manufacturers are shifting away from small cars towards larger SUVs to meet new customer demands. On the other hand, legal requirements and customer expectations are making small cars more expensive to produce, thus putting the vehicle manufacturers under pressure.
One viable solution would be for the vehicle manufacturer to outsource their small car's run-out production to a partner. That alone would already free up their home capacities and streamline their production landscape.
But, if the manufacturer coordinates their efforts with other OEMs and if they then outsource their small car's run-out productions to the same contract manufacturing partner, that partner can produce the different vehicles in a multi-OEM production line. This way, they can build the small vehicles more cost-efficiently than if the individual vehicle manufacturers had kept their small car's production in-house.
WHAT FACTORS DETERMINE IF A PARTNER IS A GOOD FIT FOR THE OEM'S PROJECT?
There are five factors that determine how well a partner and an OEM fit together.
Factor #1: The partner's history and references
The first factor to determine is the contract manufacturing partner's reputation. What does their history say about them? What customers and projects have they worked on in the past? How reliable and efficient are they in conducting their projects? And finally: Do they keep their promises? Good partners will be eager to showcase their track record and present proof of their complete vehicle competence.
At Magna, we are proud of our achievements during our long history: A perfect record of delivering every single project on-time, a total of 4 million vehicles manufactured and 31 models produced – including our recently reached record speed of 6 SOPs within 24 months, 5 of which have received several prestigious awards.
Factor #2: The partner's full range of potential services
For the quality of a contract manufacturing partner, their competences in vehicle production are obviously the most important factor. However, the final benefit for the vehicle manufacturer considerably increases if a partner also has the knowledge and capacity to cover the steps before and after production. As such, a partner who can provide engineering and industrialization services and cover purchasing, IT, logistics and SQA as well can support the OEM better and may even offer higher production quality.
In short: A partner that offers complete vehicle services can deliver a complete vehicle without risking any decline in quality – or even make suggestions for improvement.
Factor #3: First on-site impressions of the partner
Once the past of a partner has been evaluated, it's time to evaluate their present. A good partner will pursue an open and personal relationship as soon as possible, making sure that both teams cooperate on an eye-to-eye level.
The same goes for the production site. Good partners will not shy away from showing their capacities and answering any specific questions regarding the later production process with ease.
Furthermore, the partner's team should keep a constant member composition throughout the project. Rapid personnel switches reduce trust between partners and decrease the ramp-up speed.
Factor #4: The partner's expansion plans align with the OEM's
Given the relatively high risks of entering a completely new market, choosing a contract manufacturing partner to share the expenses and a part of the risk is a sensible strategy. That is, if a suitable partner can be found.
You can read more about entering a new market with a partner here, but in short: The best way to enter a market where success is uncertain is alongside a partner who also happens to plan an expansion into the same market. This expansion could be realized by founding a joint venture, for example.
Throughout its history, Magna has acted as a partner to vehicle manufacturers seeking to expand into new markets. A joint leap into a new market is also possible in the future, if program com-mitments exist that justify the capital required to build the necessary facility. A case like this is beneficial for both parties. The OEM would avoid the lengthy and costly process of building a production site, while Magna would gain a vehicle to produce in their new factory – a win-win situation for everyone.
Factor #5: The partner is transparent and meticulous during contract negotiations
Finally, a good partner will take as much time as needed to outline cooperation and cost specifics during contract negotiations. Working out which tasks are performed by who, evaluating all eventualities and risks of the project, staking definitive milestones, and showing where and why costs are created – the more comprehensive, precise and transparent a contract manufacturing partner's communication is during the critical early stages of the cooperation, the smoother the operations will be afterwards.
Stay connected with Inside Automotive!
You can keep updated with Magna's Inside Automotive through email alerts in real time. Subscribe now!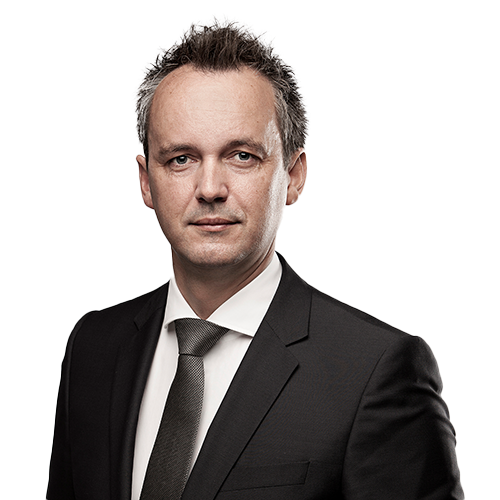 Karl Hartl has been Director Sales at Magna Steyr since 2015. He joined Magna in 1998 and held several leading positions in Engineering, Program Management and Sales.
Send us your questions, thoughts and inquiries or engage in the conversation on social media.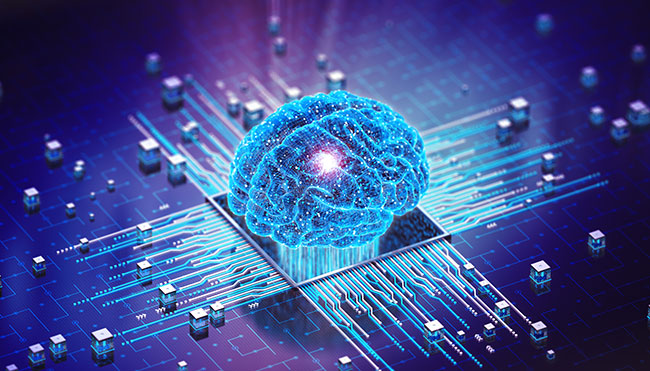 Vehicle Control Unit – The Mastermind Behind All Vehicle Functions
Blog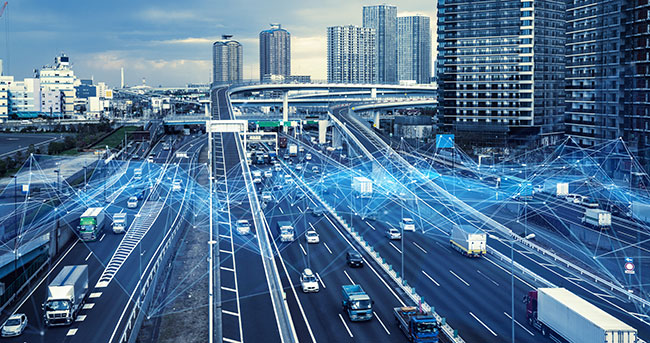 Cybersecurity in the Automotive Industry
Blog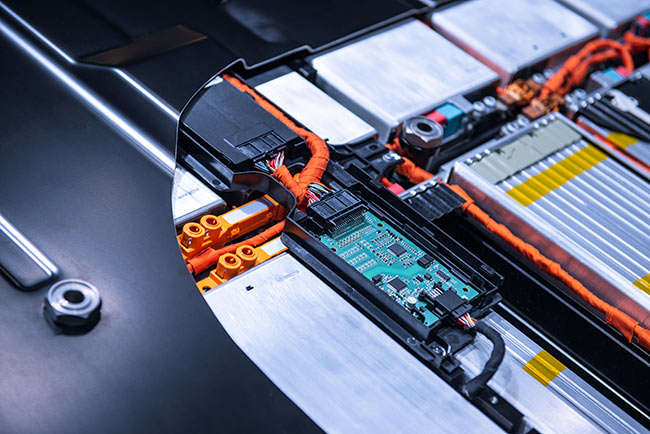 Battery Development for High Voltage Battery Electric Vehicles – A Supercharged Subject
Blog
You can stay connected with Magna News and Stories through email alerts sent to your inbox in real time.