The First Steps for Your Automotive Project
Andreas Osterholt
December 15, 2022
4-min read
Launching the first vehicle as a new entrant is a very substantial project – and a unique product idea is only the beginning. Developing and manufacturing a completely new vehicle from scratch takes a lot of time, expert knowledge, and upfront investments. However, it may be a bit harder to estimate how much preparatory work is required until the concept phase can start – i.e., the "actual" technical development of the vehicle.
This article will give a short overview of the first steps an automotive project needs to take. In its brevity, it cannot give a detailed list of all relevant tasks but is rather meant as an outline of the most important aspects to consider. It is also important to note that the steps described here do not necessarily come in sequential order but may overlap or take place simultaneously.
STEP 1: TAKE YOUR TIME
Vehicles are probably the most complex mass-produced product on the market. But the complexity is not restricted to technical aspects. As there are a lot of simultaneous processes new entrants need to take care of at the same time, it is essential to plan with enough time for preparation. Starting several years before the start of production (SOP) is a good amount of time to get everything lined up beforehand. The list of things to take care of is long:
- Defining a product vision
- Setting up a business plan
- Finding and convincing investors to finance the project
- Finding and onboarding a development partner – or setting up a development team
- Defining which targets the vehicle needs to fulfill
- Deciding on the platform strategy
- Checking the technical and economic feasibility of the project
- Onboarding suppliers for modules and components
- Serial development and validation of the complete vehicle
- Industrialization and preparation for production
And this is just a very condensed overview.
For many new entrants, investing several years before SOP may seem like a lot of time – perhaps even too much. They probably want to be the first in the market with a particular vision and start to earn money with their vehicle. Nevertheless, taking off in the right direction is one of the most important keys to success. This is even more so, as most new entrants do not want to stick with just one vehicle in their portfolio but expand to an entire product family in the long run. The better the foundation in the beginning, the easier the next steps will be.
STEP 2: FISH, MEAT, VEGGIE? SETTING THE DIRECTION
Taking off in the right direction starts with making sure the future vehicle will be an attractive and competitive product for the intended customers. In an increasingly fragmented vehicle market with many cross-segment derivatives, this first step alone is a quite a challenge.
Defining the customer market profile (CMP) is the central milestone. In a way, the process is a little bit like cooking: Fish, meat, or veggie? What direction should the vehicle take? Depending on the desires of the targeted customer groups, new entrants need to define the segment – e.g., SUV, sedan, sports car, or something else. The propulsion system is next – combustion, electric, hybrid, or perhaps several options for the same vehicle? Other key decisions are settling the regions in which the vehicle will be sold, as well as its relation to the most important competitors in the respective markets – e.g., "best in class". At the end, the CMP comes down to the 10-20 most important criteria the finished vehicle needs to fulfill. Those are the basis for the more detailed vehicle targets, which in turn are the basis for the concept phase, or in other words, the technical vehicle development.
STEP 3: LET'S TALK ABOUT MONEY – BUSINESS PLAN AND INVESTORS
As mentioned before, bringing a new vehicle to the market requires a very substantial upfront investment. The company needs a solid and long-term financial backing to finance five to six years of preparation, development, and industrialization until the first vehicles can be sold and the revenue starts to come in.
For newcomers in the automotive industry this means that finding and convincing investors is the most important key to success.
There are several approaches to secure funding for an emerging automotive company, but whatever way you choose – the business plan will be the most important document for potential investors. Consisting of two main segments, the resource, and financial requirements on the one side and the expected profit on the other, the business case essentially helps investors to assess if an involvement will be worthwhile.
Challenges particular to new entrants are assessing the production scope in a realistic way and low initial production numbers leading to high allocated costs per car at the beginning.
Teaming up with an experienced development and production partner early helps to tackle those challenges. New entrants profit from the partner's long-term experience, can scale production volumes more easily with an outsourced production and need to monitor the partner with only a small organization of their own. Furthermore, being associated with a well-known company helps new entrants to gain credibility among investors.
If you want to learn more about setting up a solid strategy for your automotive project and convincing partners and investors, we suggest downloading our free guide "How to Pave the Road for Your Automotive Success!"
It is meant to help you build the groundwork for your corporate strategy and to prepare for the most important questions potential partners and investors will probably ask you about your project.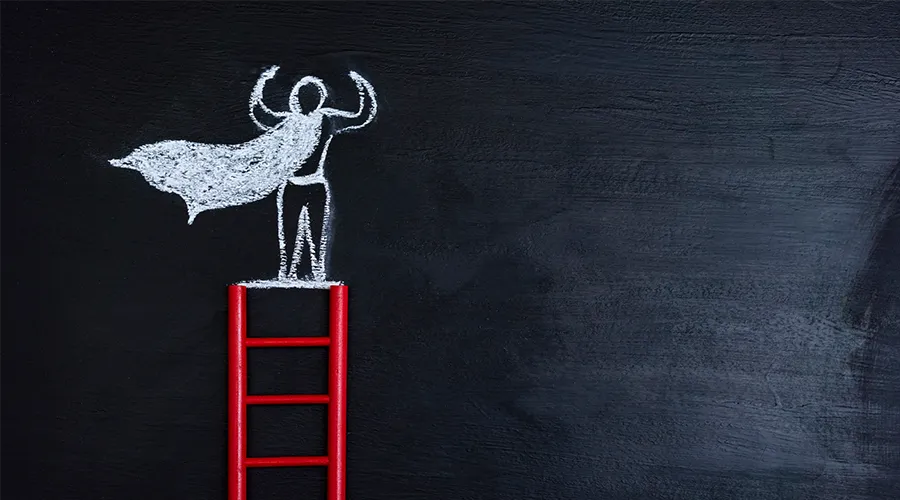 STEP 4: ASKING THE RIGHT QUESTIONS – THE FEASIBILITY STUDY
After settling on a general direction, but before the detailed technical development for serial production starts, it is time for an in-depth review of the plans. The feasibility study examines the technical, economical, and organizational viability of the entire project – and is therefore one of the most important milestones in the early project phase.
As the feasibility study is such a vital step on the way to a finished vehicle, conducting it with an experienced partner pays off for new entrants. In all the elements of their plans – from business case to technical plans – newcomers to the automotive industry usually work with assumptions, as they don't have data from past projects yet. A partner with a long and successful track record in the automotive industry can review those assumptions and suggest adjustments where necessary. Thus, a thorough feasibility study is one of the first larger upfront investments for a new automotive business – but one that surely pays off.
At the center is a detailed analysis of the business case – probably the most important document for the entire vehicle project. A team of experienced experts checks whether the expected figures for sales, revenue and cost are realistic or not. The same happens with the plans for financial and human resources. Is there enough capital available for the upfront investments? Are the financial reserves sufficient for unexpected additional costs? Do we have a workforce that is able to steer the project? The timing for the entire project is also under review. Is there enough time overall and between the individual milestones? Is there enough buffer for unexpected delays or difficulties? Finally, the technical plans for the vehicle itself are checked for feasibility. Some apparently great ideas might turn out to be too expensive or too difficult to produce.
STEP 5: TICKING THE BOXES – THE VEHICLE TARGET SYSTEM
After defining a customer market profile (CMP) and confirming the feasibility of the current stage of planning, the basis is set for detailed vehicle targets. These are a set of measurable values the vehicle needs to fulfill and form the basis for the technical development.
Starting with the finished customer market profile, the first step is to define a list of features, functions, and numbers the vehicle needs to offer to meet market demands. Examples are the engine type and power, top speed, the type of vehicle platform, wheelbase, ground clearance or various central vehicle systems, such as HMI or ADAS.
Benchmarking follows with a detailed and measurable analysis of the main competitors in the target market. This results in a catalog of values the vehicle will be competing with – and thus a clear picture of how the vehicle must perform to be competitive. The next step is to derive a set of targets the vehicle needs to fulfill. Initially there will be usually about 100 top vehicle performance targets, which are further expanded and detailed into a complete list of several thousand vehicle performance targets. Those are grouped into several categories and ranked according to their importance.
The main challenge with vehicle targets is their co-dependency across all vehicle systems. For example, the driving range of an electric vehicle depends on the battery size, but also on the overall weight and drag of the vehicle – and even on the available space for the high-voltage battery. Or a certain value for vehicle acoustics could be influenced by other factors that appear completely independent from acoustics. A development partner with a long and successful track record can help with the right recommendations for a well-balanced complete vehicle.
All in all, the entire target list gives a clear and very detailed picture of how the future vehicle needs to perform in all relevant aspects. The next task is to develop a vehicle that fulfills all targets as expected.
HOW CAN MAGNA HELP YOU?
Launching a new vehicle is quite a project, with a very substantial upfront investment and many factors to take care of simultaneously. Teaming up with the right partner makes the entire endeavor a lot easier. Magna as a one-stop-shop offers complete support for new entrants from the first idea through to series production. We cover all steps from initial consultation and feasibility studies to development and validation until the manufacturing of the finished product. Furthermore, Magna brings a comprehensive portfolio of components and systems to the table, if desired.
This is ideal for new entrants aiming for an "asset-light" approach. In such a scenario, they would outsource the entire development and manufacturing process to Magna instead of building the necessary capacities and assets by themselves. Consequently, they can concentrate their energies on the design, brand build-up, marketing and sales, distribution network and aftersales, as well as the customer experience and customer journey.
Once they are ready for production, most new entrants start with low to mid volumes. But usually, they don't want to stay there and expand considerably. Magna is also ready for that. Production volumes can be scaled up flexibly, and when it's time for international expansion, Magna has a global footprint of production facilities for support.

However, our most important success factors are our 120-year experience with vehicle development and production at our Graz location – and our approach of listening closely to what our customers need. We enable new entrants, and in doing so, our focus is always on helping our customers to bring a truly unique vehicle to the road. Our goal: helping you to make your automotive project successful.
WHAT'S NEXT?
To summarize, the following five steps are essential to prepare an automotive project for the start of the technical development:
Planning with sufficient preparation time
Defining a clear direction for the project
Setting up a business plan and bringing investors aboard
Conducting a feasibility study
Setting up a clear set of vehicle targets
Those steps do not necessarily come in sequential order but may overlap or take place simultaneously. They are also more a basic outline of things to look out for than a complete list of tasks. However, with all these steps, new entrants profit significantly from the support of an experienced partner.
Stay connected
You can stay connected with Magna News and Stories through email alerts sent to your inbox in real time. Subscribe with the form below!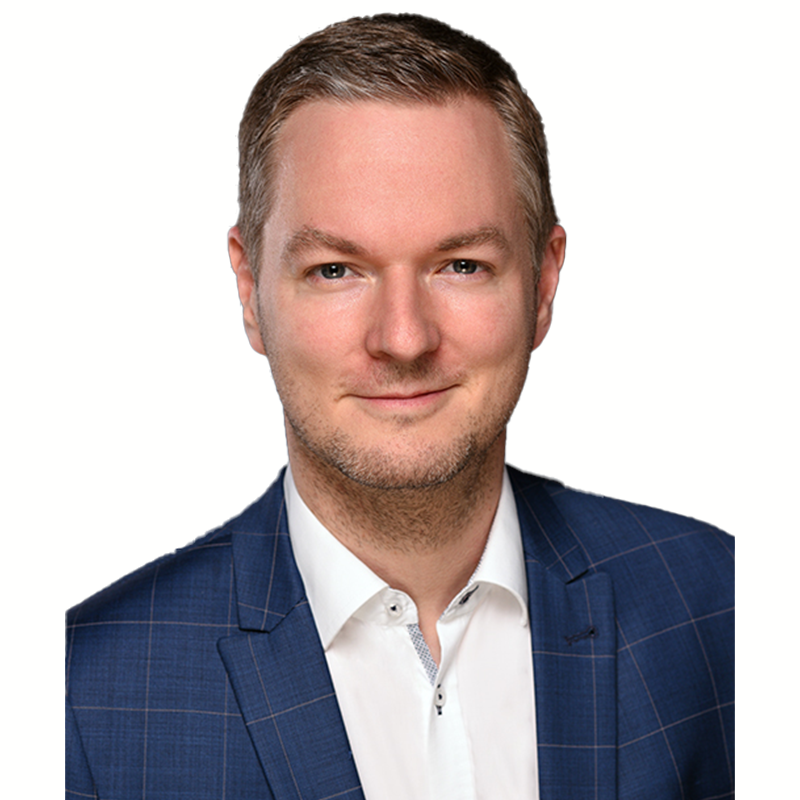 Andreas Osterholt is Product Marketing and Communications Specialist Germany at Magna's Complete Vehicle Group since 2020. He joined Magna in 2015 and holds a degree in European-American Studies from the University of Regensburg.
Send us your questions, thoughts and inquiries or engage in the conversation on social media.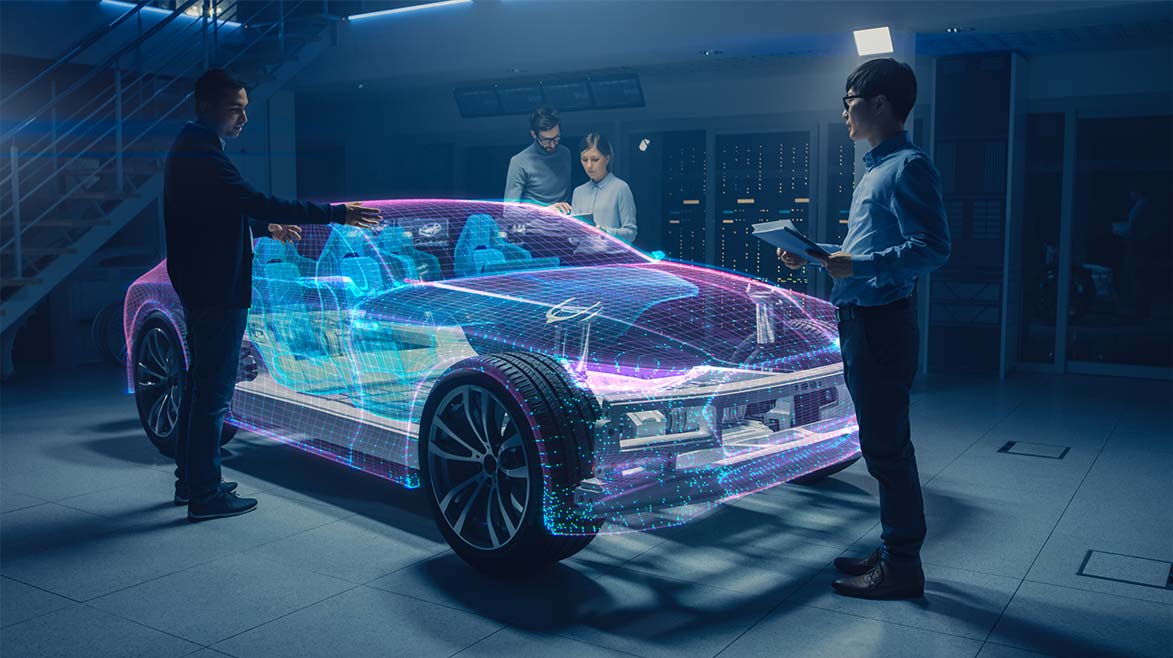 Breaking a sweat while fast charging? – Challenges of thermal management in BEVs
Blog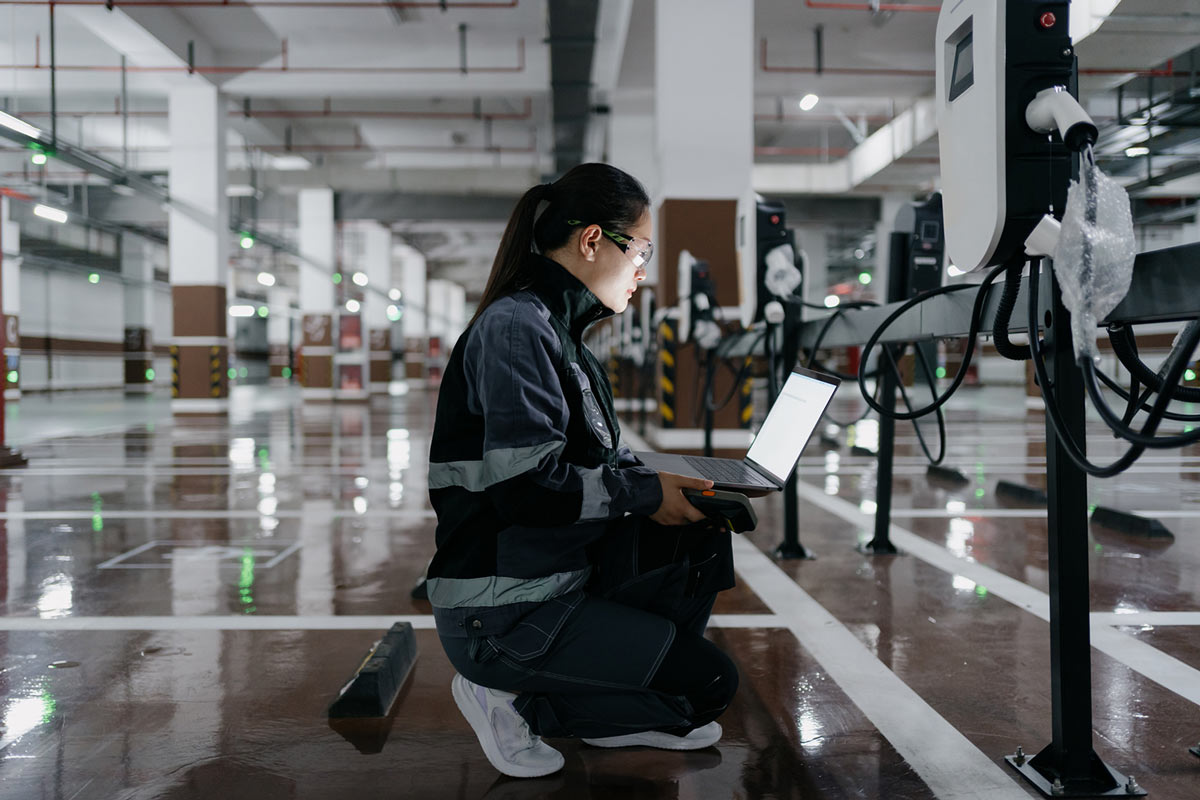 Integration of Alternative Propulsion Systems – Challenges and Solutions for Vehicle Manufacturers
Blog

What Makes a Sustainable Car? An Introduction to Automotive Ecodesign
Blog
You can stay connected with Magna News and Stories through email alerts sent to your inbox in real time.