Build Your Own Car - Magna's EV Startup Guide for Automotive Visions
Stefan Thanner
May 03, 2022
7-min read
This article is intended as a personal checklist for new EV startups to keep their vision on track. It consists of a three-step guide from setting up and validating an automotive product vision and the brand to match it to creating a manufacturing plant setup, right through to deciding at which location this setup should be established.
The automotive industry has always been very active in shaping innovative ideas. EV startups in particular have been emerging rapidly in recent years as the market changes significantly.

However, despite the new opportunities, EV startups still face an uphill battle when trying to set foot in the market, especially if they try to do so without experienced partners.
YOUR EV STARTUP - STEP 1:
CREATE AND VALIDATE YOUR AUTOMOTIVE VISION
There has never been a better time than now for EV startups to enter the market. EVs have already moved into several niches of the automotive market, and they will likely take over as the dominant means of individual transportation in the next 15 to 25 years.
New awareness of climate change has pushed consumers, developers, and governments around the world to electric propulsion systems. 35% of global car sales will be electric by 2030. Europe and China (the largest EV markets as of 2022) aim to achieve net-zero greenhouse emissions by 2050 and 2060, respectively. In short, the EV market will continue to grow – and the time to enter it is now!1
Choosing the right target market for your EV startup
But how can the right market for an EV startup be chosen? These are the key factors to consider:
What is the vehicleʹs specialized niche?
What key benefit does it provide? Why should audiences consider the vehicle?
How big is the target market?
What customers are most likely to purchase the vehicle? What do their demographics and psychographics look like?
What do the customers demand? Do their wants align with the vehicle's features?
How is the competition within the target market? What benefits do their vehicles provide, and for what audience?
Finally, what price can the vehicle be expected to sell for?
After conducting the market study, the next step is to make sure that it lines up with the realities of the market. After all, defining a specific target audience only makes sense if they are willing and financially able to purchase the vehicle.
Validating the findings of such a study, however, requires insights into the realities of both the market and technical specifics of car making, which is why the next step is best done with an experienced partner from the market.
Conducting a feasibility study
An initial validation of a vehicle project can be done in the feasibility phase. During this phase, a rough overview of both the market and the product is made: What does the vehicle need in terms of material, structure, styling, and features? And do those factors reflect the realities of the target market?
In addition, the project process itself is also laid out during this phase. Strategies for development, production, supply, sales/distribution, and after-sales will also be outlined and potential conflicts will be evaluated.
The feasibility study is best conducted with an experienced partner from the industry, as it requires a high level of familiarity with the automotive world to make reasonable estimates about time, resource, and financial requirements, as well as technical demands about the complete vehicle, the market, and manufacturing plant setup.2
Setting up your branding and marketing efforts
Marketing and branding are just as important as a thorough development concept to guarantee a successful entry in the market. A startup should set up a clear branding strategy to give their ideas a recognizable identity, preferably sooner rather than later.
Storytelling is the best way to convince not only end customers, but also journalists, potential partners and, above all, future investors.3
Particular attention should be paid to the debut event. It's best to plan the reveal of the brand as thoroughly as possible and strive to keep complete control over this event.
Ideally, this is achieved by conducting a private event. In this manner, the location, timing, guests, and the actual reveal of the brand can be planned without limitation.
The most impressive and emotional way to present the vision is with a tangible 3D physical rendition – a show car.4
Securing investors for your EV Startup
We briefly mentioned them in the previous segment, but let's move back to the question of investors. Financing an automotive project is one of the largest challenges that EV startups face during the early idea and feasibility stages of their vehicle project.
Finding suitable investors and persuading them to back the project is necessary for every new entrant – even better if those investors bring personal experience from the automotive industry with them. While not all investors will be equally invested in the project, keeping the investors interested in and convinced of the success of the project is required. And this demands a good business portfolio and constant networking and communication afterwards.5
Outlining your business case
Finally, everything that has been evaluated and considered so far is now combined in the business case. The business case summarizes what the market looks like right now, how the vehicle will establish itself in it, what requirements in terms of resources and finances are needed to do so, and how realizing the project will generate profit (or another benefit) for all business parties involved.
A good business case is based on the intended production volume and is created from various scenarios and estimates derived from it.6
YOUR EV STARTUP - STEP 2:
DRAW UP VEHICLE MANUFACTURING PLANT SETUPS
The first step of our preparatory guide has focused mostly on the automotive vision itself, and by extension, the environment in which it will perform. The next step now is to consider production and more specifically the vehicle manufacturing plant.
Every vehicle manufacturing plant setup is planned with a car platform7 in mind. This means that to properly devise a manufacturing plant setup, the needs of the vehicle itself must be outlined first.
Which production volume to choose for your plant setup?
The first question is simple: How many cars should the factory produce? This figure is arguable the most important one of the complete vehicle project, as it is key to ensuring maximum efficiency and thus financial success.
How is the ideal production volume determined?
There are numerous factors that determine the ideal production volume. First, it depends on the size and growth of the target market, as well as how many competitors already exist within this market.
This gives the new entrant benchmarks for both MSRP8 and features and subsequently the ability to estimate their potential market share over the years. From those metrics, the size, growth, and market share – an annual sales figure and subsequently a production volume can be outlined.
But why exactly is production volume so important? The obvious reason is that producing more cars requires more material, time, and manpower. However, higher production volumes ease the process of building a supply network. Suppliers will be more inclined to cooperate with a new entrant if they plan on a higher production volume and may even settle their own production facilities at the production site more readily in order to reduce transport costs.
How production volume affects your plant's degree of automation
Additionally, a higher production volume also changes the degree of automation implemented in the plant setup. If production volumes are higher, then more steps are performed by industrial robots rather than by manual labor.
The great benefit of automated plants is of course their productivity, as they can produce larger quantities faster (up to 60 units/hour with maximum automation). However, such a degree of production speed is only beneficial for very high production volumes.
Also, a higher degree of automation requires the production line to be more linked. This means that more steps of production are performed back-to-back without the need of transporting material between the steps. This makes production far more efficient but decreases the range of vehicles that can be built in the plant. If production volumes are already low to begin with, it's generally more sensible to focus on differentiation rather than efficiency. This way, more vehicle series can be built at the same plant.
However, even at very low volumes, some tasks can only be performed via robots. The vehicle's body in white, for example, is usually assembled by industrial robots due to the demanding and complex tasks and the necessary precision.
So, how many vehicles should you plan for?
Many new entrants may still have some difficulties with deciding on a concrete number for their production volume. Unfortunately, there is no one-size-fits-all solution, so we cannot give any universal recommendations.
Magna sets the border between low/mid and high production volumes at 100,000 vehicles per year – a number that would be quite small for an established OEM, but large enough to require a largely automated plant setup. But again, this is no recommendation, as the ideal production volume is highly dependent on each individual business case.
However, some new players may start with a lower production volume.
Greenfield vs. brownfield
After the production volume has been defined, the next step is to obtain the plant itself. For this, there are two approaches:
Greenfield, aka building a completely new production site from the ground up
Brownfield, aka adapting an existing production site to fit the EV startup's needs
To summarize: Greenfield grants full control over the plant's layout, workforce, technologies, sustainability measures, etc. Brownfield on the other hand mitigates most legal frameworks, requires little production ramp-up, and may also come with an experienced workforce. It's mostly cheaper to buy a plant than to build one.
Which model is more suited for EV startups?
For new entrants, brownfield is usually the way to go, as the benefits far outweigh the drawbacks from a startup's perspective.
In fact, most former new entrants did start in a brownfield and only built greenfield sites after several years on the market.
Given the limitations that EV startups face, brownfield provides the more viable option in terms of TTM9, cost and ramp-up, as well as provides a sufficient degree of adaptation if needed.
By contrast, the most compelling advantages of greenfield are more interesting for larger production volumes, making them overall less appealing for EV startups.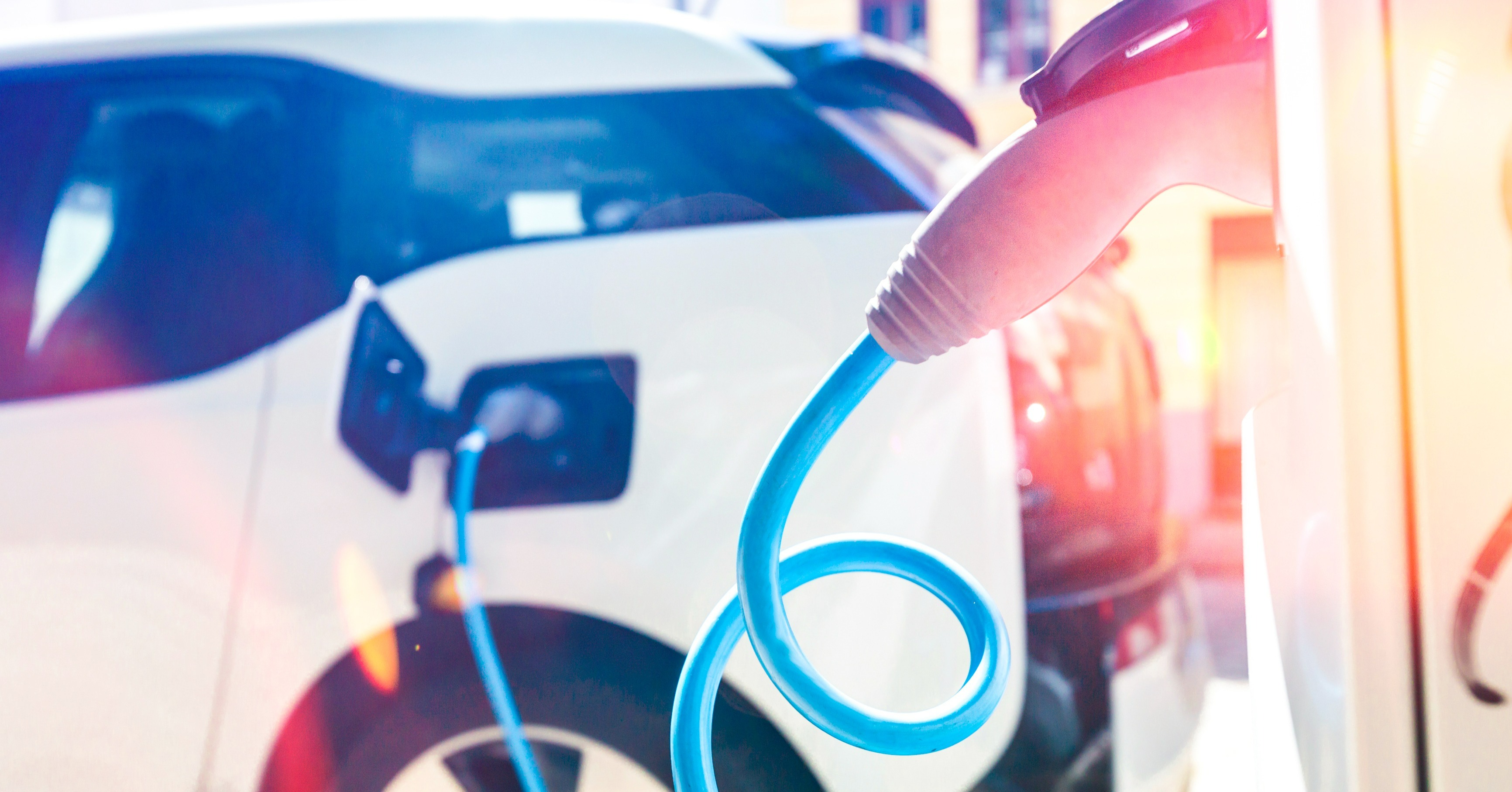 YOUR EV STARTUP - STEP 3:
CHOOSE THE PRODUCTION SITE FOR YOUR EV STARTUP
Once the product vision has been defined and validated, its conditions described, and the manufacturing plant setup outlined, it's time to move on to the actual site selection process.
What factors influence the production site decision?
Choosing the ideal production site raises a number of questions:
What factors influence the production site decision?
The first decision is what region the vehicle should be produced in. This site is not always in the same region as the vehicle's target market, but in general, it is recommended to settle at least parts of the complete vehicle production in the target market to minimize transport and import costs.
In any case, depending on the country in which the site is located, the project's time and cost conditions will alter significantly. First, each country has its own set of permits, laws, taxes, funding programs, and sustainability policies, which all factor into how long it takes until the factory can be built.
For example, in the U.S., if a new site requires filling in wetlands, the founder must dig out an equally sized wetland area elsewhere. In addition, air permits are also required which documents all air pollution activities by the future factory – and take six months to obtain.
Which characteristics should the site location fulfill?
In addition to legal conditions, several other factors play in as well:
How resilient is the supply chain? Does an existing supplier base exist nearby? How close are railway lines, ports, etc.?
How frequently do natural disasters such as earthquakes, coastal flooding or extreme weather conditions occur?
How economically friendly is the region? Are permits obtained more easily? Do training centers or cooperation programs with colleges exist? Is it part of a free-trade zone?
Are (renewable) energy sources easily available?
How can the local workforce be attracted? What working conditions, benefits (such as daycare) do they expect? How high is the cost of living in the area?
What should the production site possess?
Aside from the location's conditions, the site's characteristics itself must also be considered:
Masterplan: What dimensions does the factory have? What do its blueprints look like, etc.?
Infrastructure: How can the site be supplied with water, energy, etc.? How can it be connected to existing roads, railway lines, ports, etc.?
Supply chain: What does the supplier landscape look like? How close are core suppliers? How many suppliers are there? etc.
Competition: Which existing manufacturers exist close to the site? Are they a potential threat in terms of suppliers, workforce, etc.?
Timing: How long does it take to obtain all necessary permits? How long do zoning, construction, and ramp-up take?
Green factory: How sustainable is the factory? How much can it be powered by green energy? How can pollution be minimized, etc.?
People/organization: What skills are needed? How many people are needed? How should they be trained, etc.?
All of this is of course just a brief outline of the site selection process. If you're interested in a more detailed insight into the important matter of choosing the ideal production site, then we suggest downloading our "Checklist for Your EV Production Site" to get a more in-depth look into the many criteria factoring into the choice of the ideal production site. You can download the checklist here or by clicking on the picture below.
Download Your Site-Selection Checklist: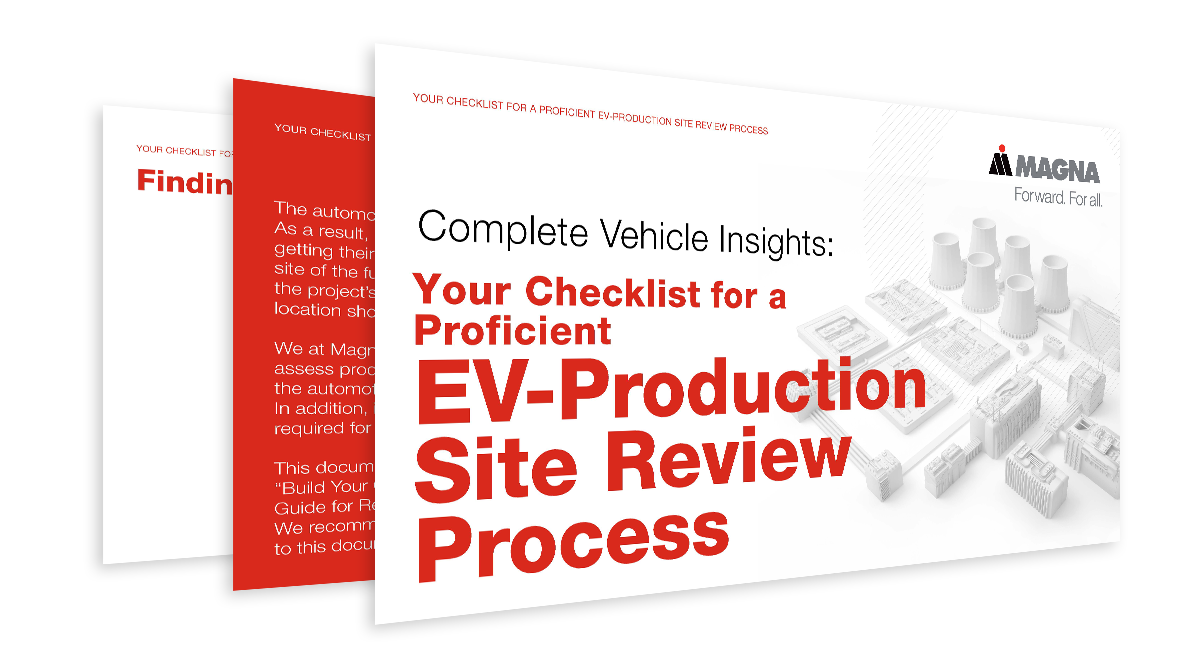 SHOULD YOU SEEK OUT DEVELOPTMENT/PRODCUTION PARTNERS? A COMPARISON
Let's briefly recap our three steps:
First, the automotive vision itself has to be defined and validated. This includes finding and analyzing a target market, then comparing its conditions and needs to the vehicle's features, and finally, setting up a business case.


Next, the manufacturing plant setup is laid out. The main question here is the production volume chosen, and whether it's produced in a completely new plant or an existing one.


Finally, the production site is laid out. This step includes finding and evaluating a suitable production location, as well as mapping the details of the site's construction, ramp-up, and upkeep.
Of course, none of those steps are easy. Once an automotive vision leaves the drawing board, it will be subjected to hundreds of small and large evaluations, checks, analyzes, and discussions long before any practical concept work is done. Setting up a plant and then getting it to work properly also requires several years of planning, financing, and process mapping. The skills required for such an endeavor range from automotive experience to legal knowledge to expertise with human resources. Managing all this alone is a gargantuan task – and may not be the best way to do it.10
Thus, choosing a well-established development/production partner, such as Magna, to aid you in this journey will pay off in the short and long term. But let's look at this in more detail:
Automotive knowhow & development
With over 100 years of automotive experience, Magna knows how to make cars. We look back on a century of finding innovative and efficient solutions to automotive planning and development. Additionally, our longstanding know-how grants us the necessary insights to determine how innovative ideas can be best implemented.
Project processes, methods & standards
The sheer number of new processes, methods, and standards that a new automotive facility requires before SOP makes it considerably more difficult for new entrants to enter the market in a reasonable time span. A cooperation with Magna speeds up this process, as we already possess a proven process landscape that can be adapted to accommodate the conditions found on a new site.
Site-selection
Magna can provide brownfield sites in Europe and China, as well as a greenfield site in Central Europe, allowing new entrants to circumvent several time-consuming legal matters. But if a completely different site is preferred, our service also offers valuable assistance in handling legal matters and conducting a proper construction plan.
Production ramp-up and launch risk
Product, Process, People, Parts – these "4 Ps" are the main conflicts to resolve to ensure a flawless SOP. Our launch processes are designed around those conflicts. Therefore, in addition to the four aforementioned strategies for product validation and process landscape establishment, we can also provide proven concepts for building, training, and maintaining a professional workforce. And finally, our network of partners and suppliers, as well as our experience in logistics, offers new entrants a solid ecosystem to thrive in.
But is a development/production partner affordable for my project?
It is a valid concern that, given all the other tasks and processes on this list, adding a partner on top of that will strain the financial reserves even more. However, it's important to consider that a partner like Magna should not simply be measured on what cost it adds to the bill. After all, a partner can inject their multifaceted experiences, ecosystems, and connections into the mix.
The services of a partner will of course add to the list of expenses – and might thus strain the financial reserves even more. However, on top of its services a partner like Magna brings its experiences, ecosystems, and industry network to the project – assets that take considerable time and experience to build.
Having an established name backing a project will most certainly make the search for investors and suppliers notably easier. As many partners shy away from supporting new players, a partnership with a long-established brand makes it easier to onboard investors and suppliers.
But most importantly, a production partner will prevent the new entrant from falling into many pitfalls on their way into the EV market.
In Magna's case, an automotive startup gains access to a century of experience.
Whether in terms of the product itself, the production site, or the ecosystem; Magna provides valuable support, advice, and resources helping a new entrant to get to the market faster and way more efficiently than without a partner.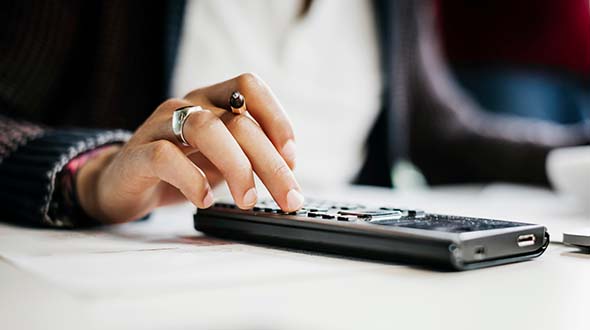 READY FOR YOUR EV STARTUP? SO, WHAT'S NEXT?
This concludes our list. We have worked out a clear automotive vision with a defined market and set goals and discussed questions about who finances and builds it, and how and where it is built. The decisions have been made. Now, the only thing left is to build up the whole thing, or is it?
Unfortunately, no. Planning is one thing, but bringing an automotive vision on the roads and in the garages of its target market requires an encyclopedia's worth of screenings, discussions, tasks, milestones, and details to check off. Realizing an automotive project requires thousands of hands and minds, years of time, and billions of dollars all united under one vision. And even then, there's still a host of factors and potential setbacks that not even the best planning can reasonably account for.
Does this mean that your automotive startup efforts are destined to be fruitless? There's no denying that the road ahead is a tough one. But at the same time, the transportation and automotive industries are some of the most dynamic businesses of our time, and the emergence of EVs has brought fresh chances for new ideas, innovations, and inspirations. So, if your planning is solid, your mindset is open for both old and new ways, and your partners are invested and competent, then we're already much closer to realizing your own automotive EV startup!.
You can stay connected with Magna News and Stories through email alerts sent to your inbox in real time.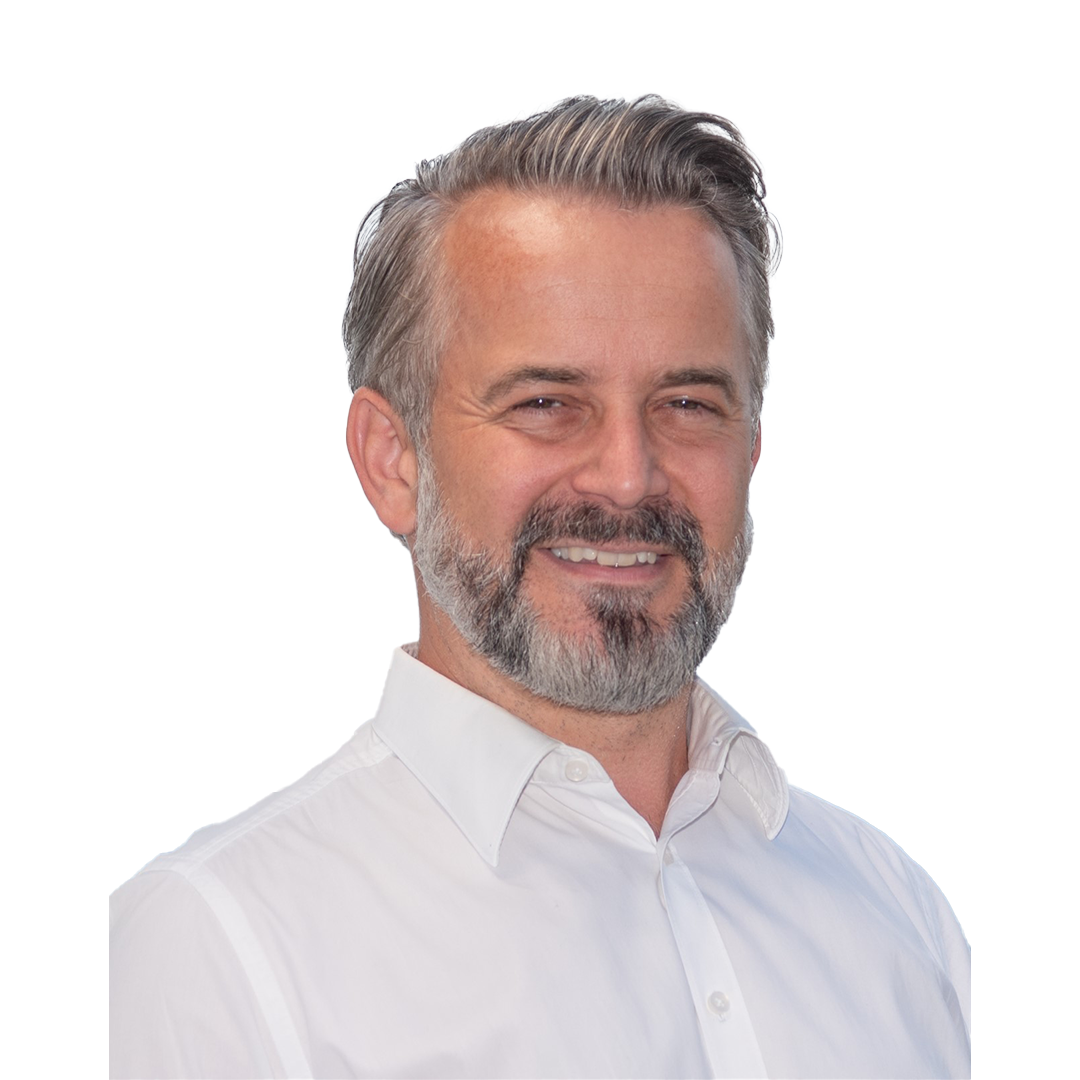 Stefan Thanner is Director of Manufacturing Strategy at Magna Steyr since January 2021. He joined Magna in 2001 as a production manager's assistant. After six years at Magna Powertrain (2008 to 2014), he rejoined Magna Steyr and has worked in the manufacturing/engineering/logistics department since then. He holds a degree in mechanical engineering and business economics.
Send us your questions, thoughts and inquiries or engage in the conversation on social media.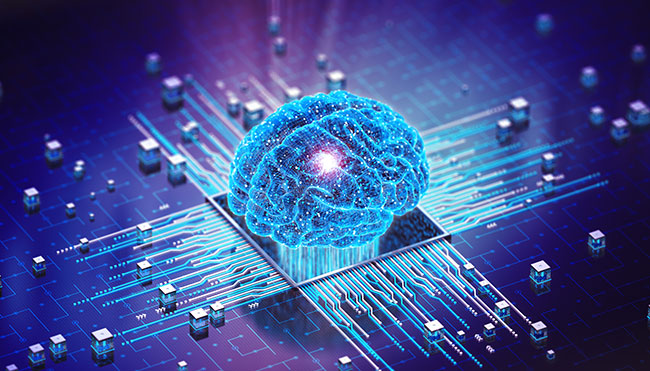 Vehicle Control Unit – The Mastermind Behind All Vehicle Functions
Blog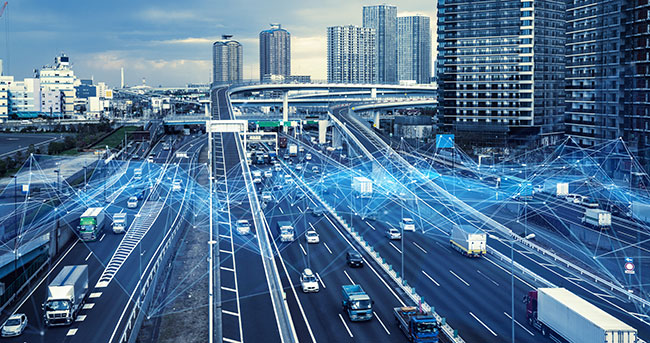 Cybersecurity in the Automotive Industry
Blog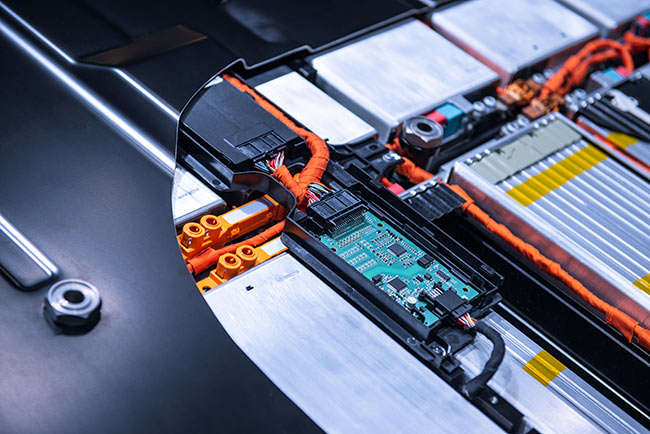 Battery Development for High Voltage Battery Electric Vehicles – A Supercharged Subject
Blog
You can stay connected with Magna News and Stories through email alerts sent to your inbox in real time.