The Most Important Qualities of a Good Vehicle Production Partner
Bernd Schwarz
October 25, 2022
4-min read
The automotive industry has fundamentally changed over the last 20 years. Major changes to the vehicle structure had to be made after the introduction of electric drive systems. New mobility concepts have brought into question the actual role of a vehicle in traffic.
Technological megatrends, such as the software-defined vehicle, are changing how we understand driving. The East Asian market is becoming increasingly important, as both an importer and exporter of innovative vehicle concepts, and current resource and energy shortages are putting global supply chains under pressure.
For vehicle manufacturers, these changes have many consequences which are often not immediately obvious, with established manufacturers having to realign their own processes and strategies to continue growing in the market. If they meet the necessary criteria, vehicle production partners can provide significant support in this task.
WHY ARE VEHICLE PRODUCTION PARTNERS MORE VALUABLE NOW THAN EVER BEFORE?
The relationship between the OEM and the vehicle production partner is changing on a number of levels due to changes in the general environment. Of course, no one can predict exactly what role partners like Magna will be playing in the future, but given the current trends and challenges, they will continue to be important for OEMs.
5 scenarios for cooperation with vehicle production partners
There are generally five scenarios1 causing vehicle manufacturers to outsource their capacities:
There is a requirement for a particularly fast start-up time for a new vehicle when there is no internal capacity (general contractor).

A manufacturer wants to produce a model that is difficult to integrate (solitaire production).

There is a need to partially outsource a project to avoid overloading the internal production chain (split production).

There is a need to outsource a discontinued model to free up internal capacities (phase-out production).

Existing production capacities are not sufficient to cope with sudden changes in production figures (peak coverage)
In other words, external partners manufacture models that are difficult to integrate into the manufacturer's own production concept.
A competent external production partner can effectively relieve internal capacities, whether it's market entrants or discontinued models, niche vehicles or excess capacity in the main series.
However, outsourced models tend to involve small to medium quantities.
But this is precisely what is important to understand about the role of vehicle production partners in the changing industry.
Optimized processes leave less room for fluctuations and niche vehicles

One of the most serious but often overlooked consequences of the current global upheaval is that although vehicles are being tailored to cater to ever smaller target groups and more specific applications, vehicle manufacturers must also ensure that their production processes are as efficient and regular as possible. While manufacturers are solving this problem with modular platform concepts, they are also making sure that they can optimize their own processes as much as possible.
Manufacturers must balance efficiency with flexibility
The greater the differences between individual models, the more difficult it is to integrate them all into a uniform and efficient production chain. This means that there is a conflict between the need for a value chain that is as efficient as possible and the need for an AME concept that is as adaptable as possible, with the result that, in many cases, there is no room in their own production system for unexpected changes in quantities and niche models.
This is where vehicle production partners can help. Vehicle manufacturers can simply outsource the production of "disruptive" models! But for successful, long-term cooperation, a production partner should be able to offer more than just an additional production facility.
WHICH SPECIFICS SHOULD VEHICLE MANUFACTURERS PAY ATTENTION TO WHEN CHOOSING THEIR PRODUCTION PARTNER?
When choosing a vehicle production partner, there are some specific factors that are important to consider, independently of the exact requirements of the manufacturer.
A global presence
A good vehicle production partner will have a presence in all the major markets. To continue growing, many OEMs that have traditionally had a presence in Europe, North America or China are now looking for ways into new markets. Partners who are already present in all three markets are ideally positioned to enable OEMs to enter new markets, both economically and culturally.
For example, Magna is already offering well-established capacities in Europe and Asia as well as growing capacities in North America. This makes it much easier for vehicle manufacturers to enter a new market. The start-up phase is accelerated by the existing plants, while the establishment of a long-term presence is supported by Magna Steyr's knowledge of the specific characteristics of the markets concerned.
Rapid integration
The integration of external partners into a project always involves the need to overcome certain hurdles - setting goals, distributing responsibilities and establishing communication channels, etc. It is especially important to know the exact requirements of the other party and to find suitable interfaces between the various systems in production, communication, and organization.
The speed at which a vehicle manufacturing partner can ultimately handle the internal ramp-up depends on two particular factors:
How familiar is the partner with the OEM's internal processes?
How flexible is the workforce and AME concept of the vehicle production partner?
In concrete terms, this means that production partners who have already completed many different projects in good time-to-market will find integration into new projects easier - especially if they have already completed projects for the manufacturer concerned.
Since Magna has a long history as a complete vehicle supplier, integration into existing processes is one of its core strengths. And because Magna has already successfully implemented many projects, it has a wealth of experience to enable it to fulfill orders quickly and with short lead times.
As a result, Magna is constantly developing its internal IT systems to create seamless interfaces between vehicle manufacturers and internal processes.
A flexible, long-term process landscape
In automotive manufacture, flexibility is the ability to adapt quickly to a rapidly and regularly changing production environment. In concrete terms, this means that plants and the production processes running in them must be designed in a way which already takes into account potential future expansions.
This requires factory spaces to consider future processes along with their associated steps or tools and machines. It means that optimum use must be made of the existing space.
The staff in the plants also have an important role, because they too must be able to keep up with the constantly changing work processes.
Constant process optimization, particularly the increasing differentiation within the manufacturing processes, require employees to create seamless transitions within diversified production chains, and to internalize and implement new processes and tasks quickly.
To do this, Magna uses a production system which can be used throughout the Magna Group – the Magna Factory Concept (MAFACT). This concept is implemented in the production process right from the start. The aim is to continuously improve the individual processes through continuous monitoring based on defined KPIs.
Complete vehicle competencies
In the end, a good vehicle production partner should not only know about the production or factory planning, but also have the skills needed for the overall vehicle process - i.e., from the idea to serial production.
OEMs will benefit from such comprehensive know-how because they can outsource development and production, in their entirety, to a partner. This frees them to concentrate more on their core business. By having the vehicles developed externally, vehicle manufacturers can minimize the time and personnel needed to communicate with the partner. Those resources can be used instead for the development of their own main projects.
But even if manufacturers "only" outsource their production to a partner, comprehensive experience is a crucial advantage. If the partner has internal development teams, development and production can communicate directly on site. This makes it easier to eliminate any conflicts and inconsistencies.
Magna's one-stop shop for complete vehicle development is unique among European partners. It can cover every process in vehicle development - from the idea to serial production, from body construction and drive to electrics, electronics, and software.
This expertise enables Magna to view vehicle projects as a whole and to optimize and adapt processes both individually and universally across all vehicles.
WHAT MAKES A SUCESSFUL PARTNERSHIP BETWEEN THE VEHICLE MANUFACTURER AND THE PRODUCTION PARTNER?
All of the aforementioned factors help to form the basis of a successful cooperation. It is therefore important to look for a partner who can competently satisfy your requirements and who can minimize the risks in vehicle production, even before first contact is made.
However, it is most important for vehicle manufacturers and production partners to be on the same wavelength. Both parties must speak to each other openly and directly, distribute tasks and responsibilities among themselves clearly, and ensure that there is constant communication and information exchange.
Successful cooperation with Magna Steyr
Our experience has also shown that technical skills are not the only decisive factor for successful cooperation. It is equally important to have an open and equal relationship between the two parties, mutual understanding, see each other's differences as strengths, and of course, an interest in mutually benefitting from the cooperation.
SUMMARY
To summarize the main points:
Production partners can be beneficial to vehicle manufacturers in production for various reasons. They can optimize the way capacities are utilized or take over discontinued or start-up models, promoting the success of a new product.
The outsourced quantities are often lower - a development which is also happening on the vehicle market, but which could be disadvantageous for OEMs. Smaller quantities require greater complexity with lower sales.
When choosing a suitable production partner, there are four factors of primary importance: the partner's global presence, high integration speed, flexible vehicle processes, and complete vehicle capabilities. But for a cooperation to be successful, the partners must also communicate and interact directly and openly.
WHAT'S NEXT?
Cooperation between vehicle manufacturers and partners will increasingly become the norm in the automotive industry in the future. New market requirements, new technological trends and developments and current global challenges can be best solved with collaboration.
1: Read more: "Finding the Perfect Partner to Outsource Your Car Production + Your Free Guide!"
Stay connected with Inside Automotive!
You can keep updated with Magna's Inside Automotive through email alerts in real time. Subscribe now!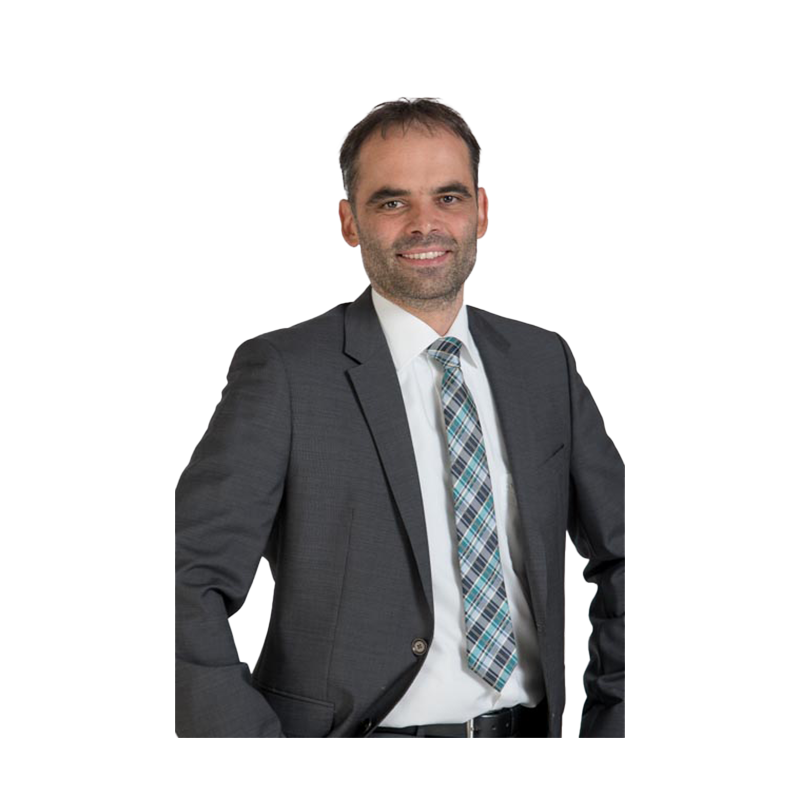 Bernd Schwarz is responsible for "Projects Manufacturing" at Magna Steyr. He graduated from HTL Klagenfurt and has been with Magna Steyr (then Steyr Daimler Puch) since 1995. He started his career in production planning and has since taken part in various complete vehicle manufacturing projects, and from there he moved into a managerial role.
Send us your questions, thoughts and inquiries or engage in the conversation on social media.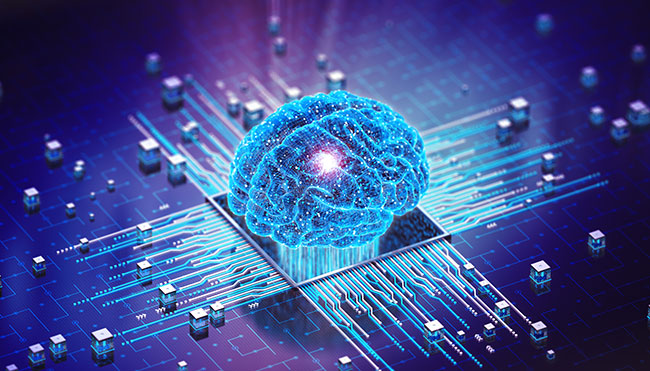 Vehicle Control Unit – The Mastermind Behind All Vehicle Functions
Blog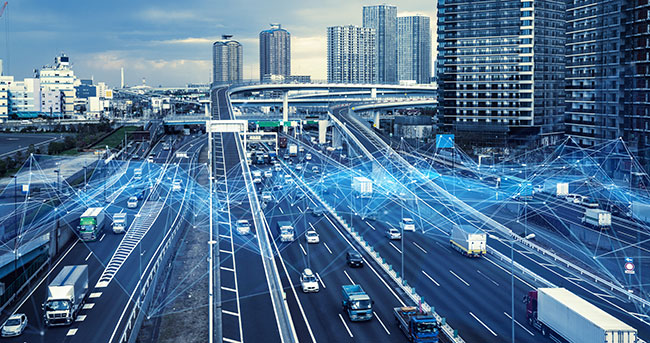 Cybersecurity in the Automotive Industry
Blog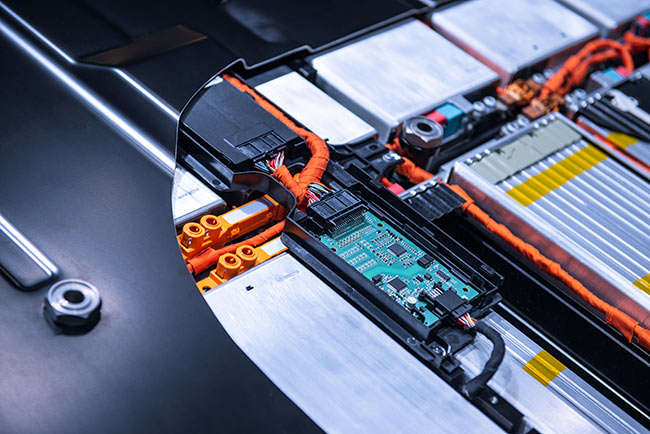 Battery Development for High Voltage Battery Electric Vehicles – A Supercharged Subject
Blog
You can stay connected with Magna News and Stories through email alerts sent to your inbox in real time.